Each of the Users that interact with the LMS will have different needs. User Groups allow Administrators to group similar users and give them access to exactly the right content.
Go to People > Click User Groups > Click New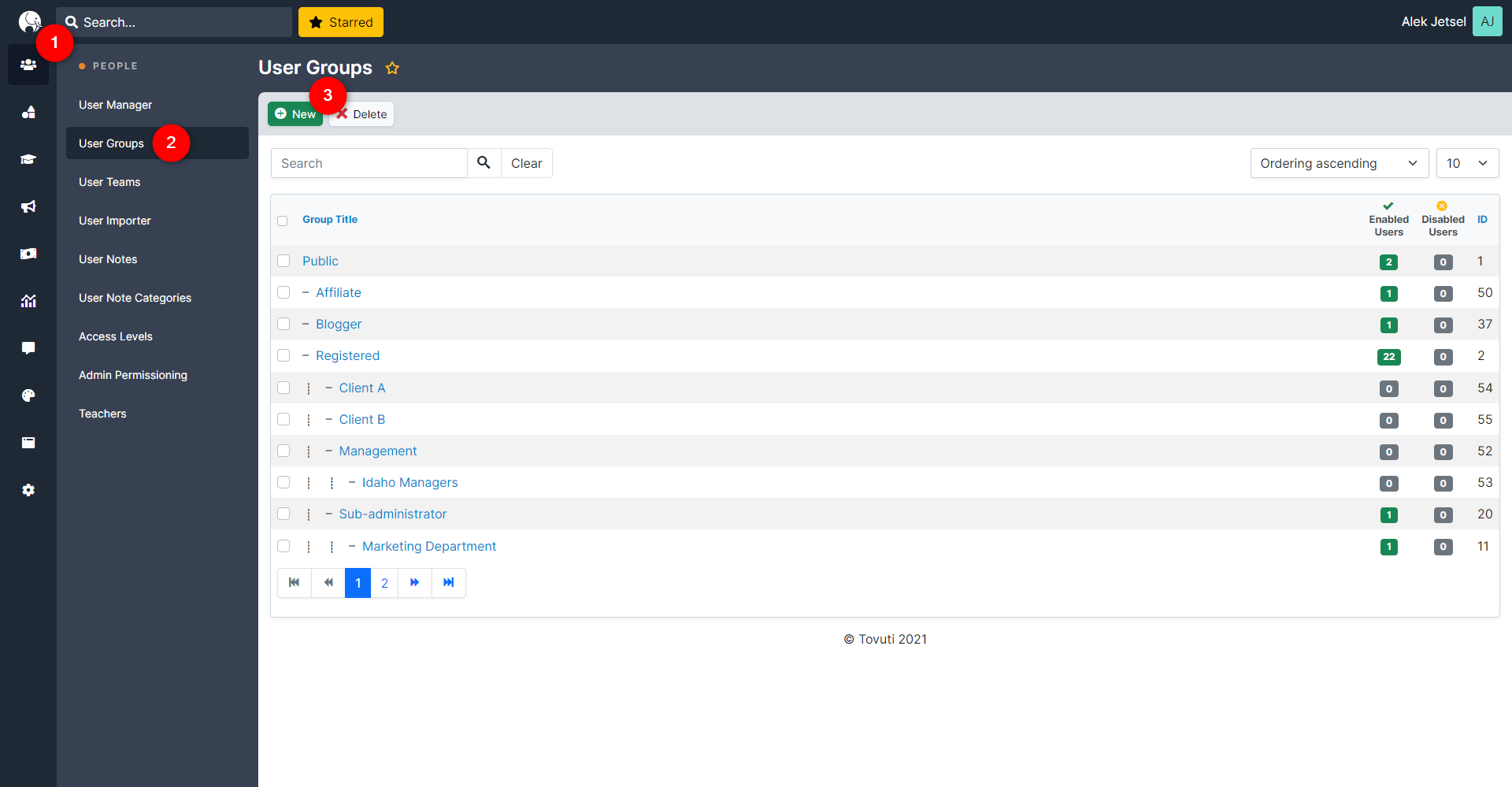 Give this User Group a Title and set the conditions for which users should be included in this group. If this group belongs to a Parent Group, assign it here.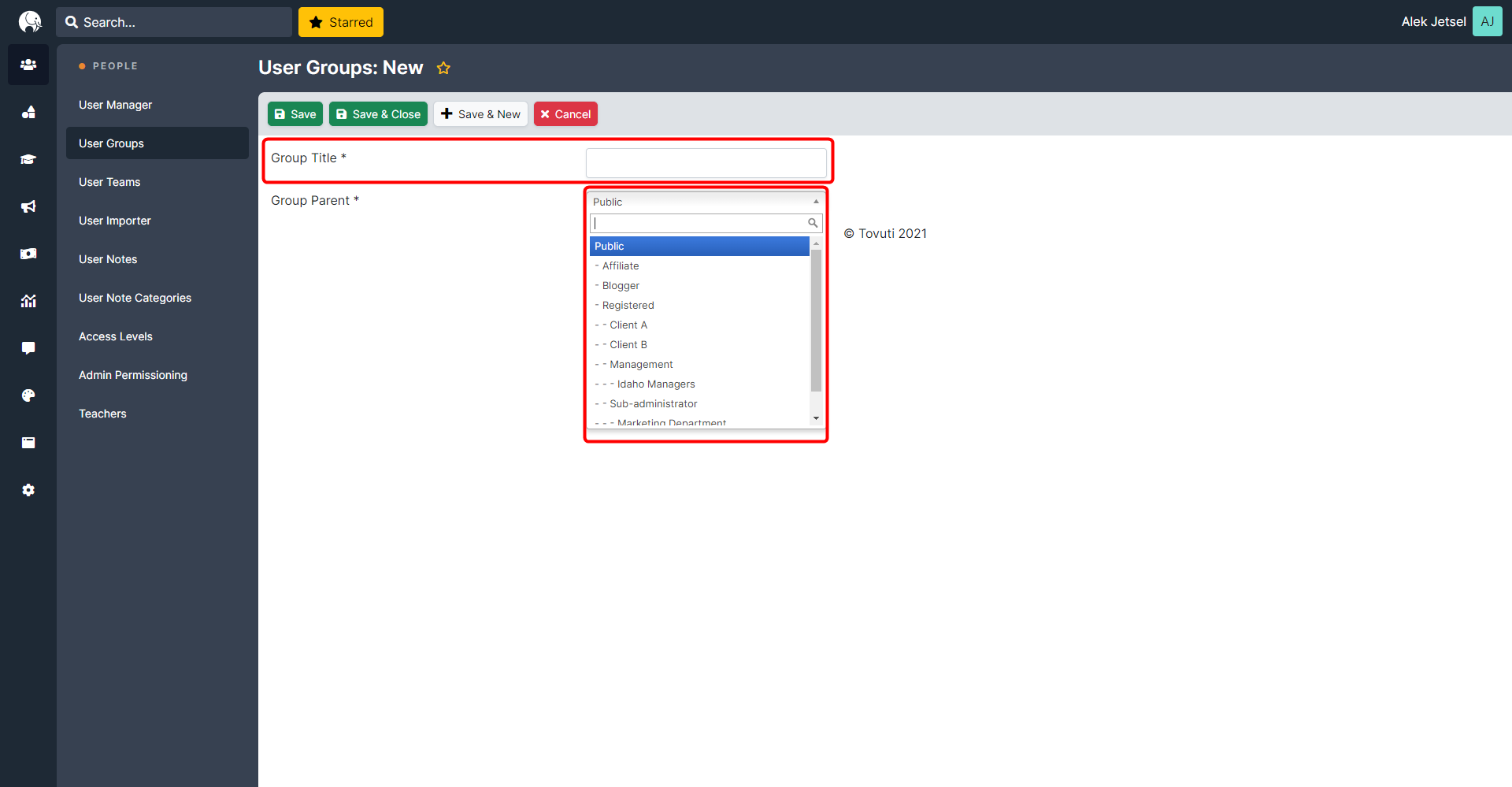 Click Save.
Linking a User Group to a Brand
Many items within Tovuti can be linked to a Brand by utilizing User Groups. When creating a "brand-specific" user group, it is suggested to name the user group to reflect the Brand name.
Then, when configuring the content to be connected to this Brand (Events, Navigations Menus, Subscriptions, etc), the content should be tied to this "brand-specific" User Group.