Over the course of building a Tovuti LMS, multiple Administrators work in tandem. But just as not every Learner needs to have access to every Course, not every Admin needs access to edit every feature. Admin Permissions ensure each Administrator has the specific access that corresponds to their responsibilities.
Go to People > Click Admin Permissioning > Click New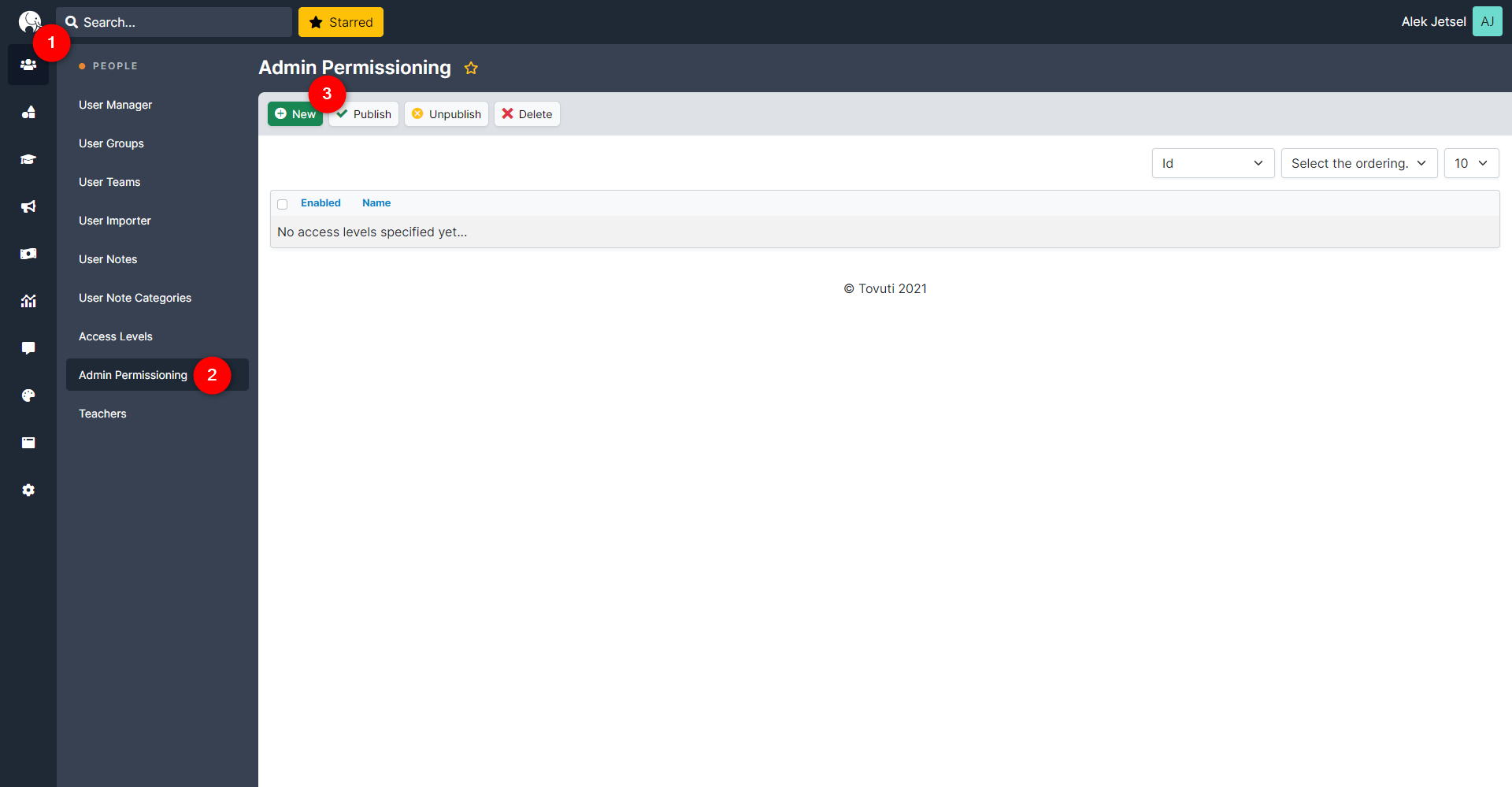 Designate if this Permission set is Published.
Give this Permission set a Name and set if this applies to a User Group or to specific User IDs. Select the corresponding Groups or Users.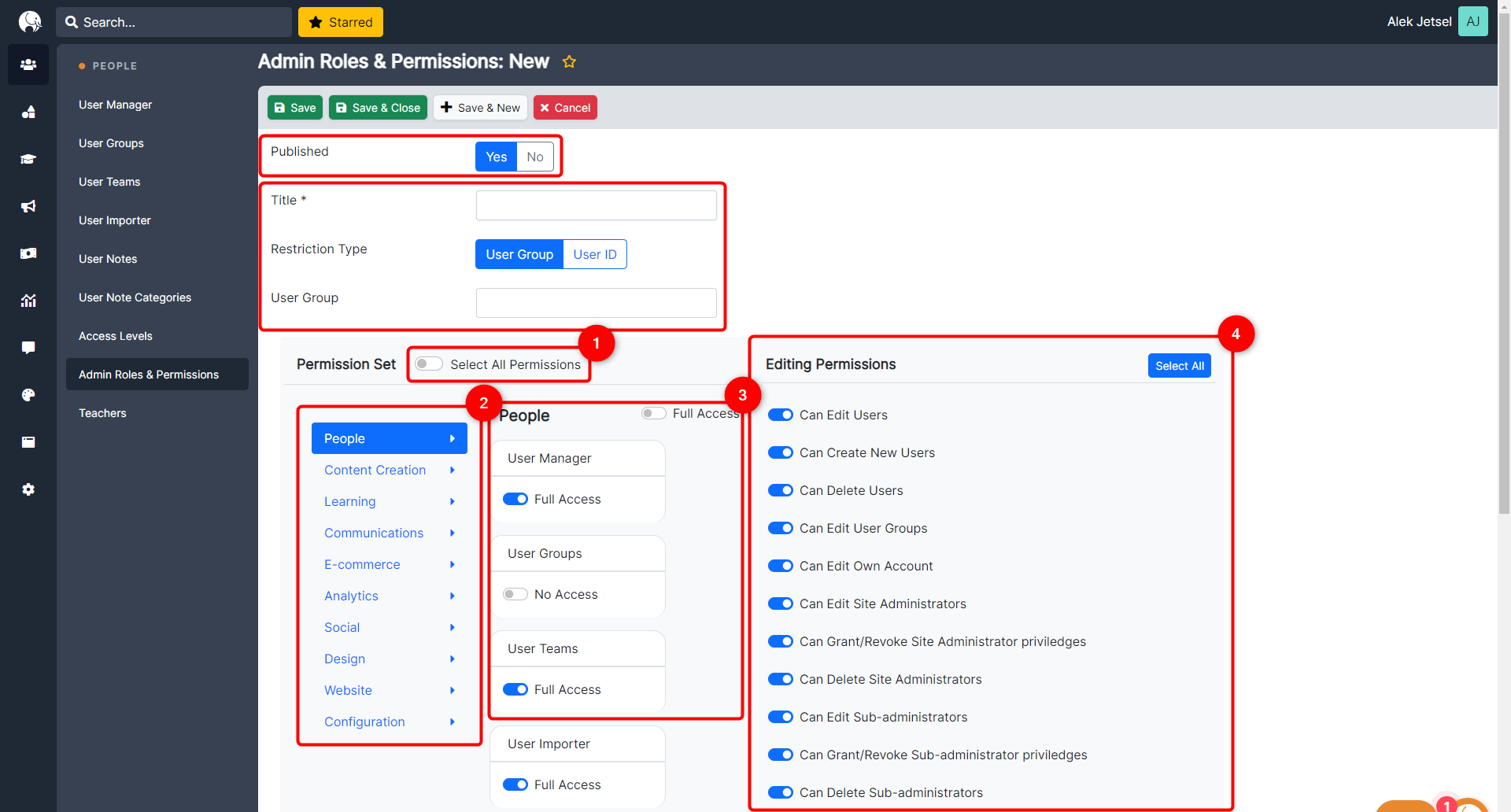 1) If applicable, enable all Access Permissions.
2) Permissions are categorized by the feature categories in the Admin Side-Nav.
3) Select each feature the Administrators have permission to access or select Full Access.
4) Select Editing Permissions for this permission set or click Select All.
Click Save.
Permissions apply only to "Sub-Administrators". "Site Administrators" always have full permissions for all users.