Blogs have become an industry staple for individuals and organizations to update and teach their communities. With Tovuti, take advantage of this tool on the same platform as the rest of the learning resources. 
Go to Website > Click Blog > Click New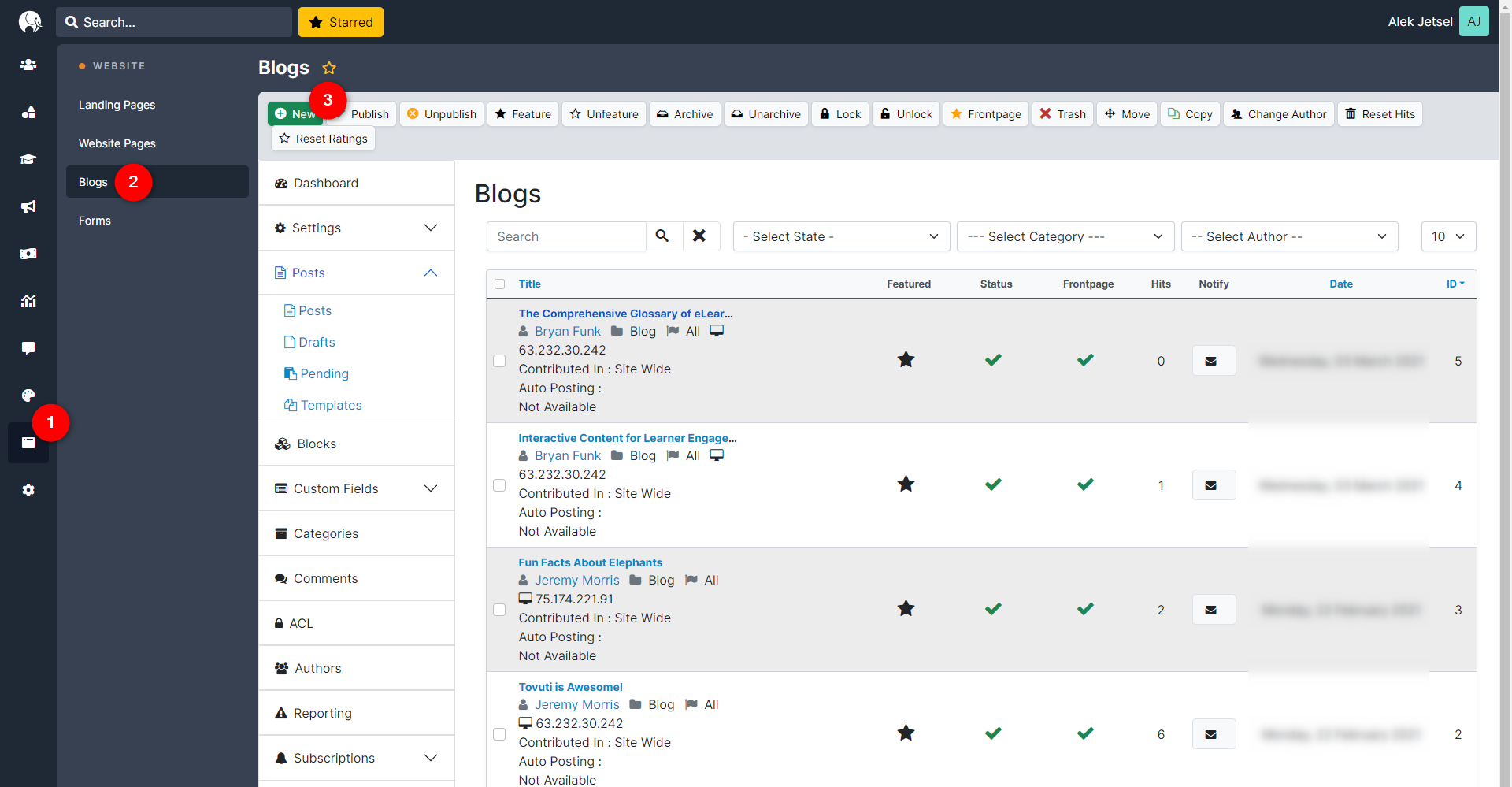 In the top header, add Media, connect a Post, or Embed a Video in this Blog Post. Add a Cover image. Give this post a Title and type the Content in the Wysiwyg text editor.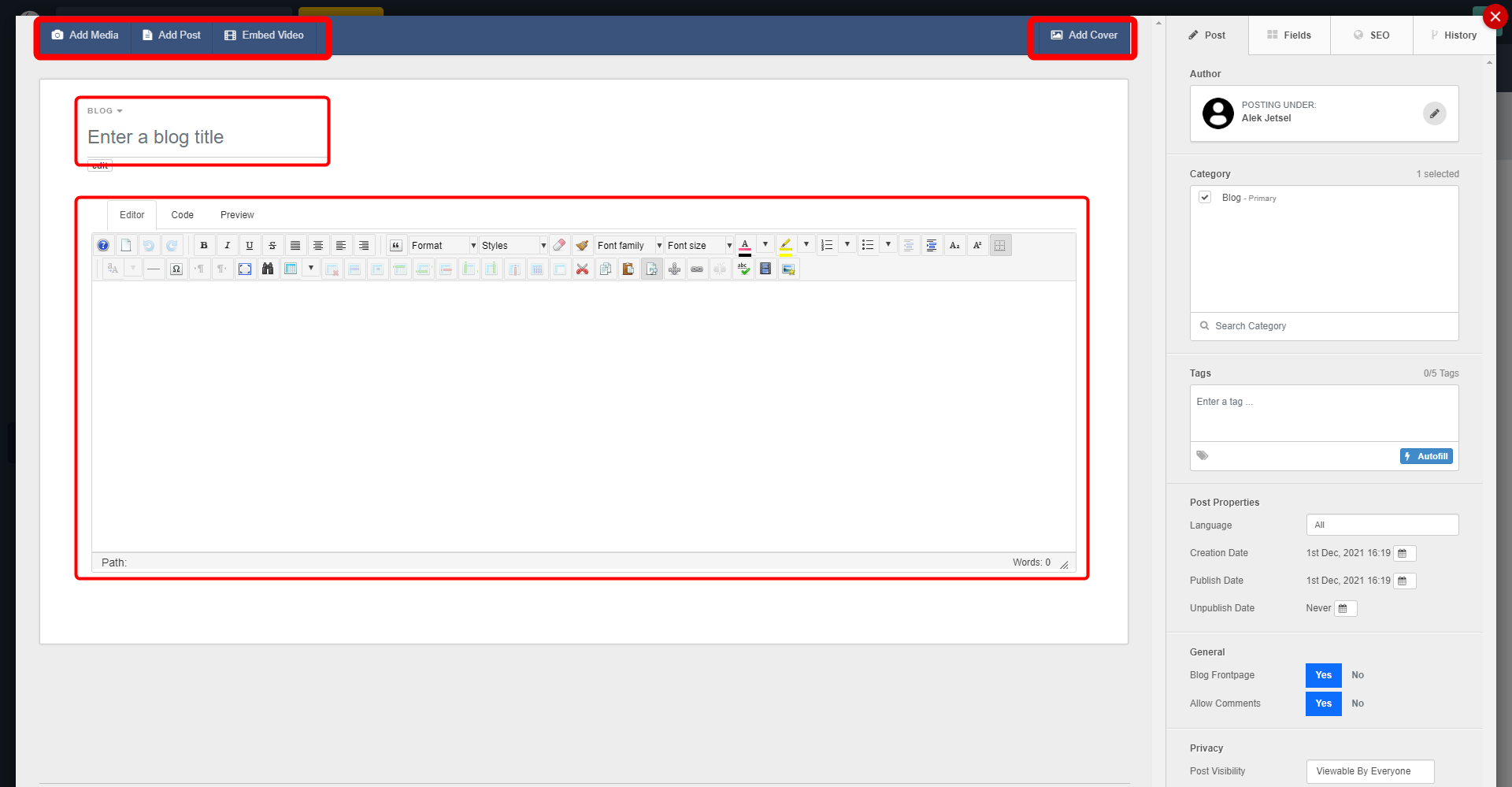 On the right side of the screen, properties that define this post are edited. Add tags that link this post to other content. Edit accessibility and viewability by date.
In the Fields tab, organize this post with similar blog content.
In the SEO tab, add the required information to make it searchable and clickable by search engines.
View the history of this post in History.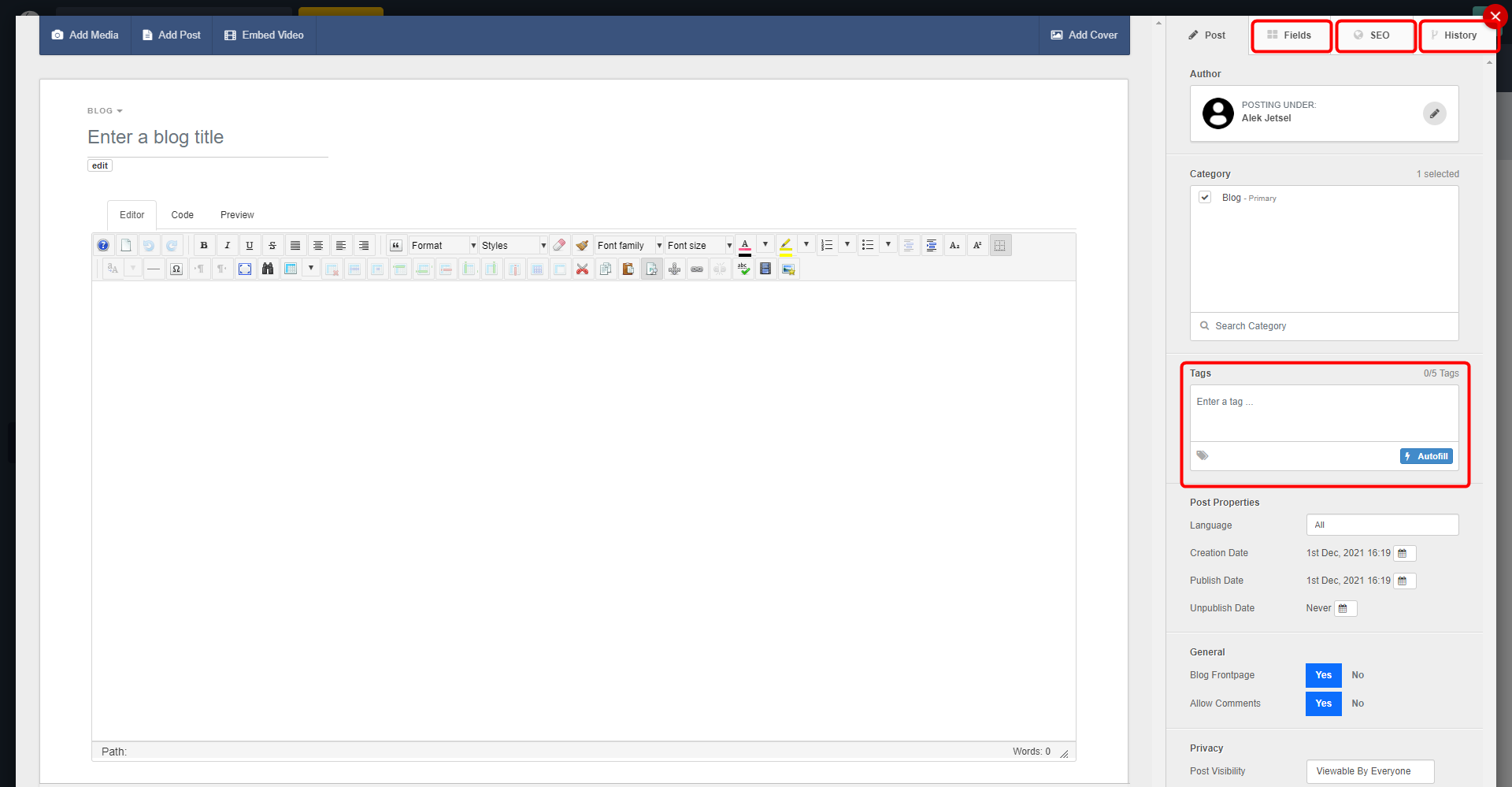 Click Publish or Save for Later to be published at a later date.