Tovuti Administrators are able to access certain areas of the User Portal from the view of a specific User. These options are available by viewing a User's profile in the User Manager.

Go to People > click User Manager > select a User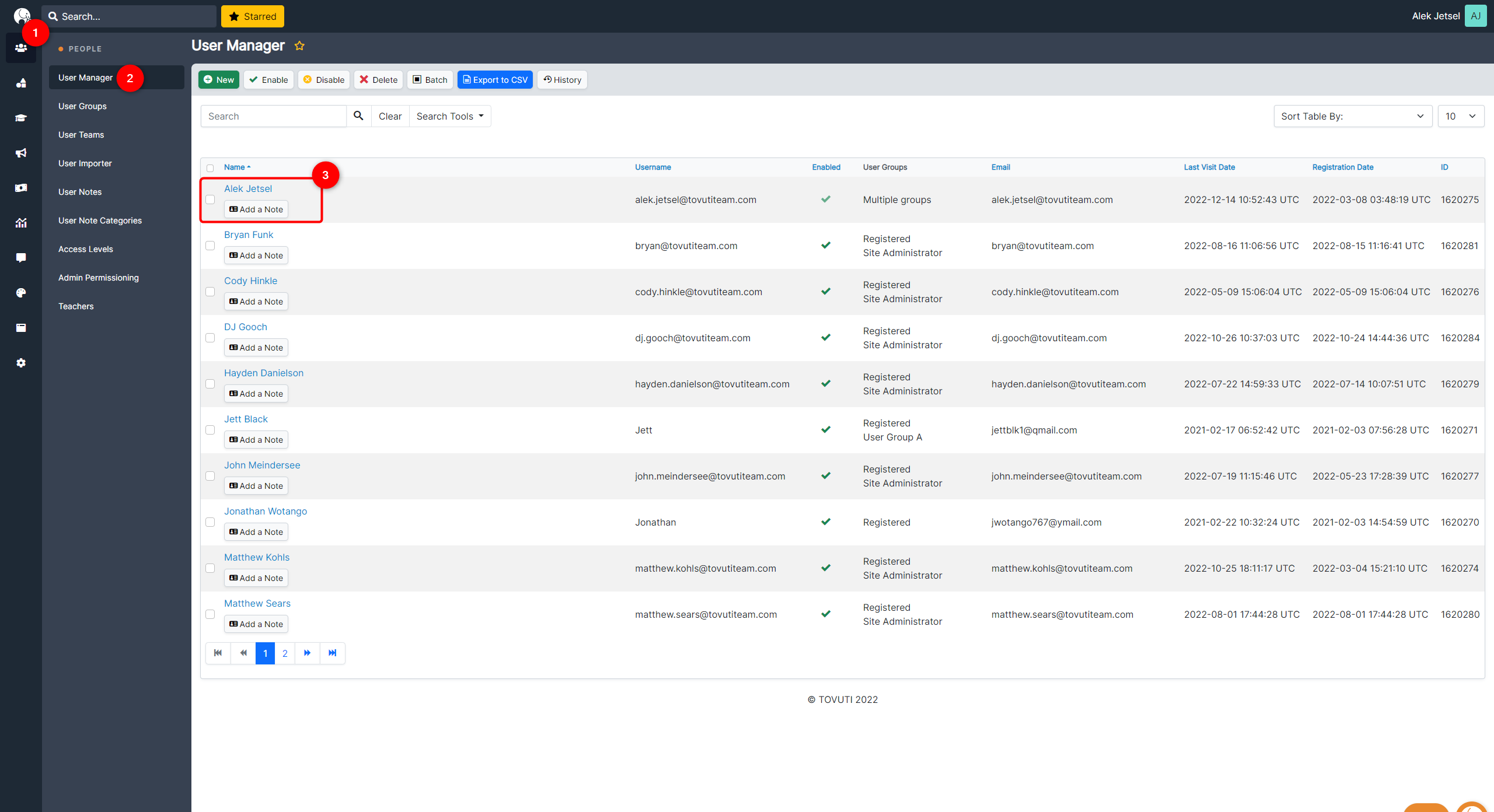 User Profile
Click View Profile
Within the User Profile, view this User's Community engagement, any Awards they have displayed, and the most recent actions on their Stream.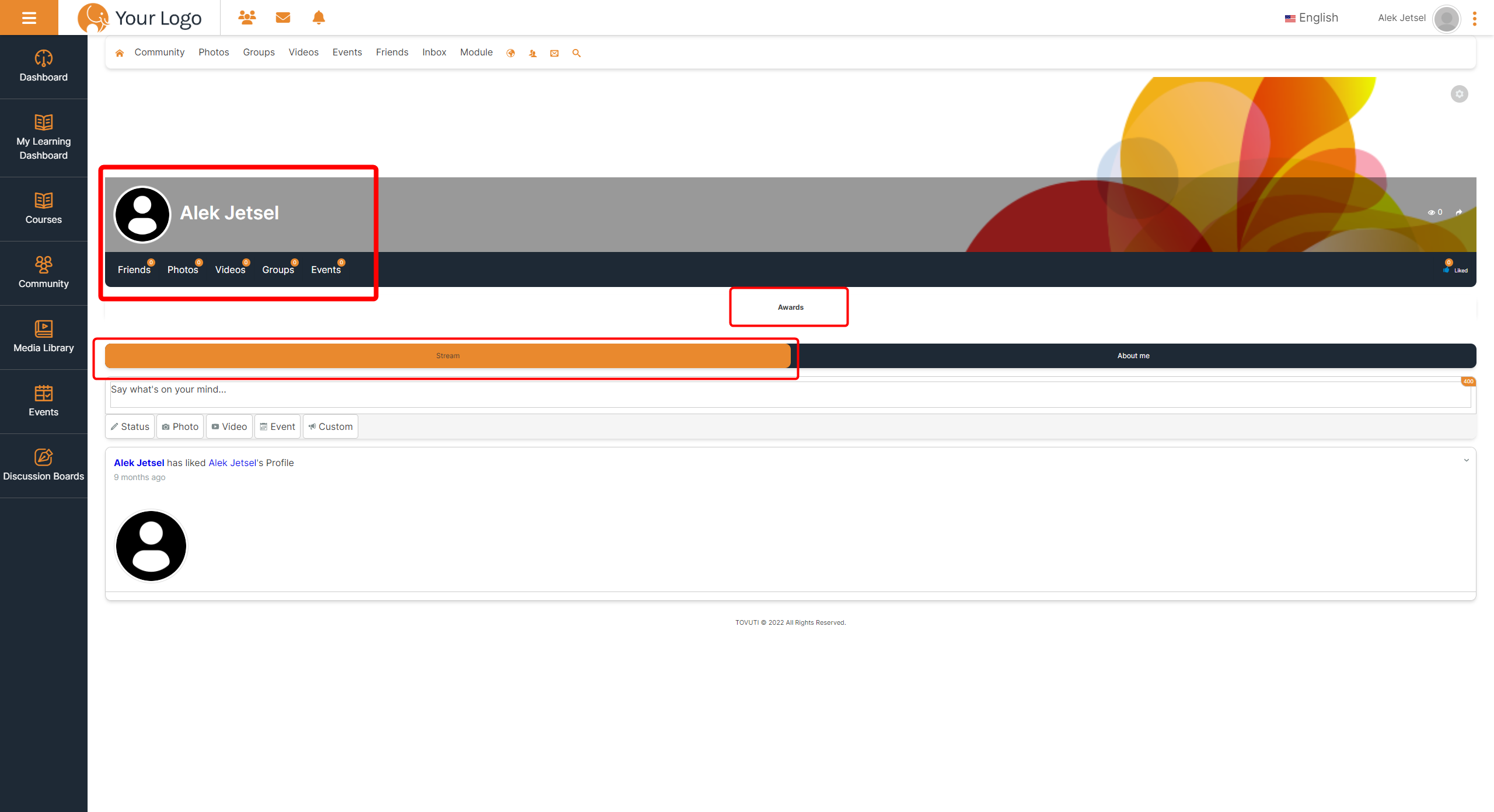 User Transcript
Click View Transcript
Within a User's Transcript; Events, Courses, and other items assigned to the User are listed. Each of these items is accompanied by its respective status and data.
Additionally, the Transcript may be downloaded or shared.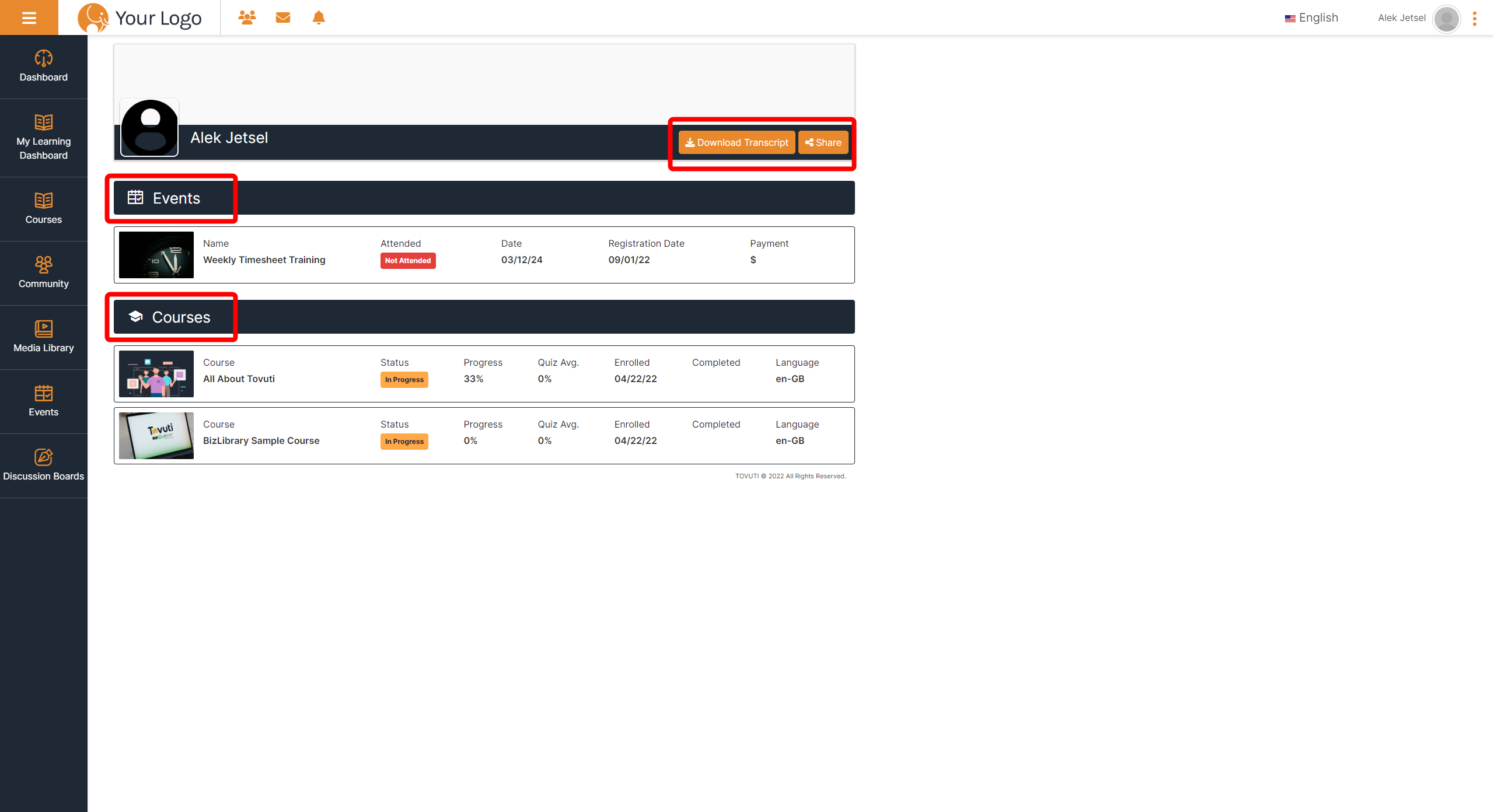 Learner Dashboard
Click View Learner Dashboard
Within the customizable Learner Dashboard, the Users earned Badges and Certificates are displayed.
Administrators also view the progress of the User's assigned Checklists and Courses. Any Events and classes are also displayed.