When Users join the LMS, Profile Fields allow Administrators to collect the necessary information to build Reports and understand Learners.
Go to People> click User Profile Fields
Of the default Profile Fields, select which are Published, Searchable, Visible, Required, and the Fields included in Registration by checking or unchecking within the grid.
Designate the order in which Profile Fields appear to Users by clicking the arrows in the Ordering column.
Click New Group to create a new group of Fields. Click New Field to add a new custom Profile Field.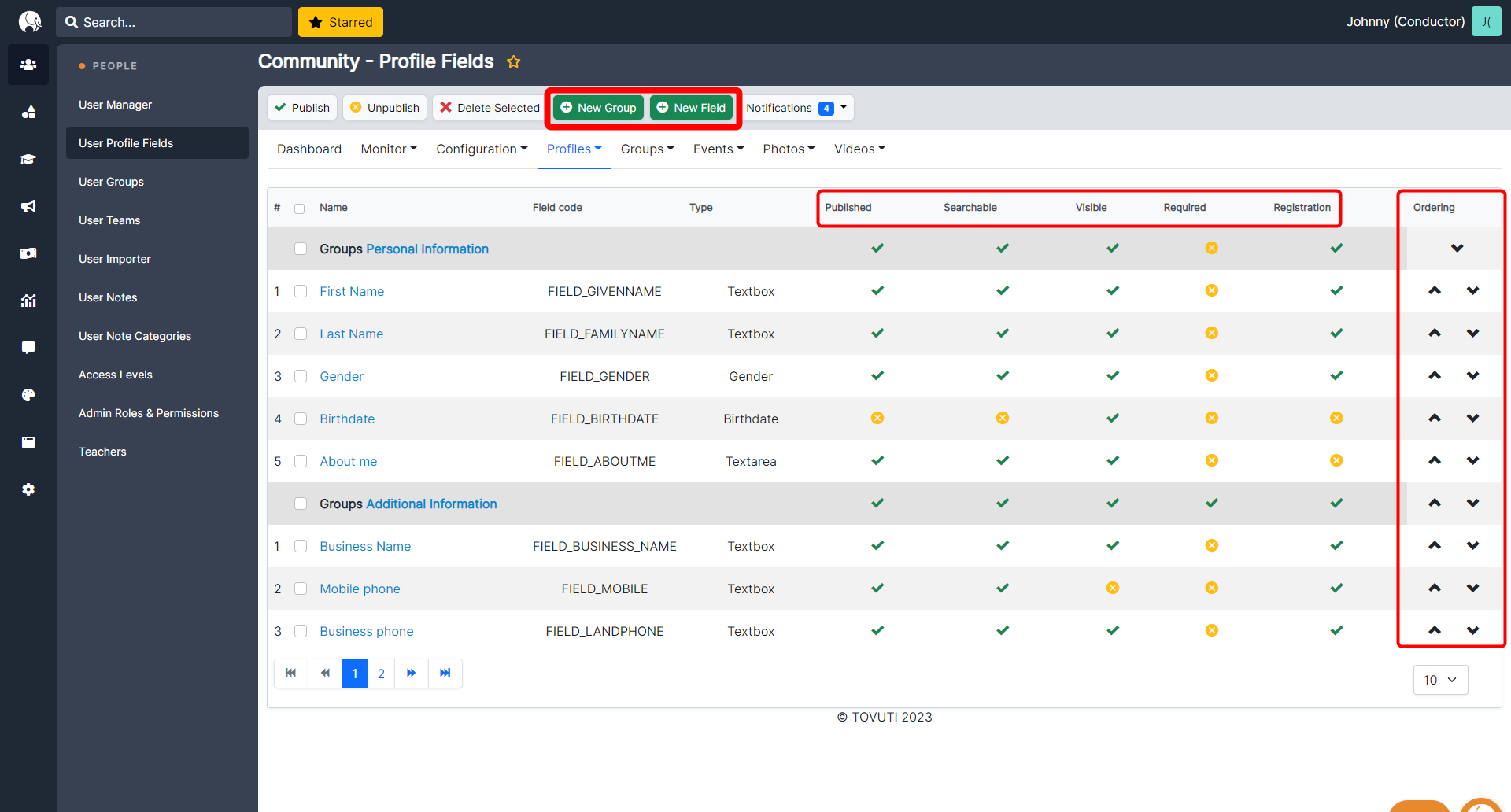 Create a New Profile Field
Name the Profile Field and give it descriptive Text on Registration Page.
Select a Field Type and assign it to a Group if necessary.
Select if this Field is included on the Registration page, Visible, Published, or Required.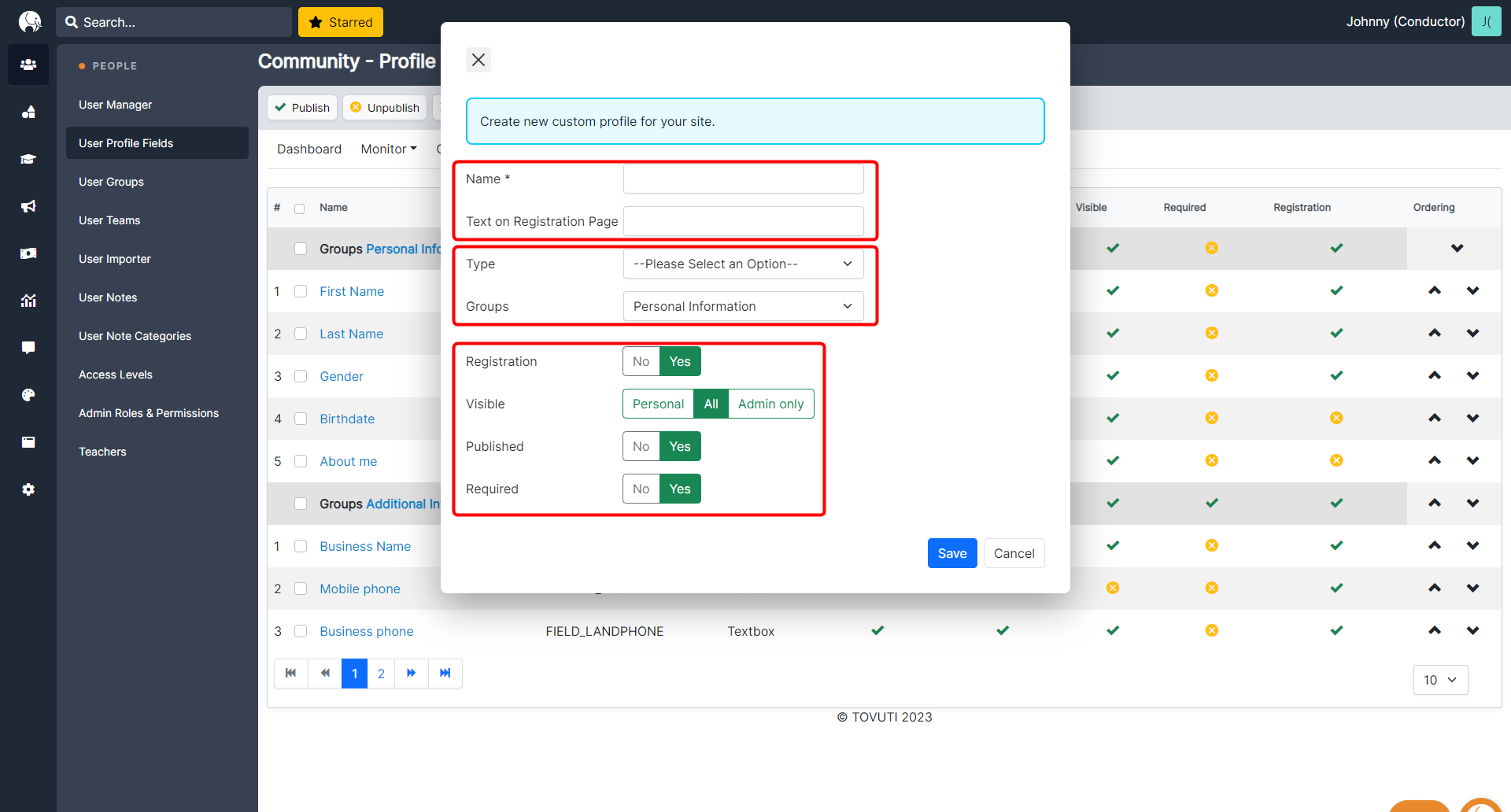 Click Save.