Learner Dashboards allow Users to view the important items in the LMS. Learner Dashboards are customized so Administrators may include top-level features and information.

Go to Design > click User Dashboards > click New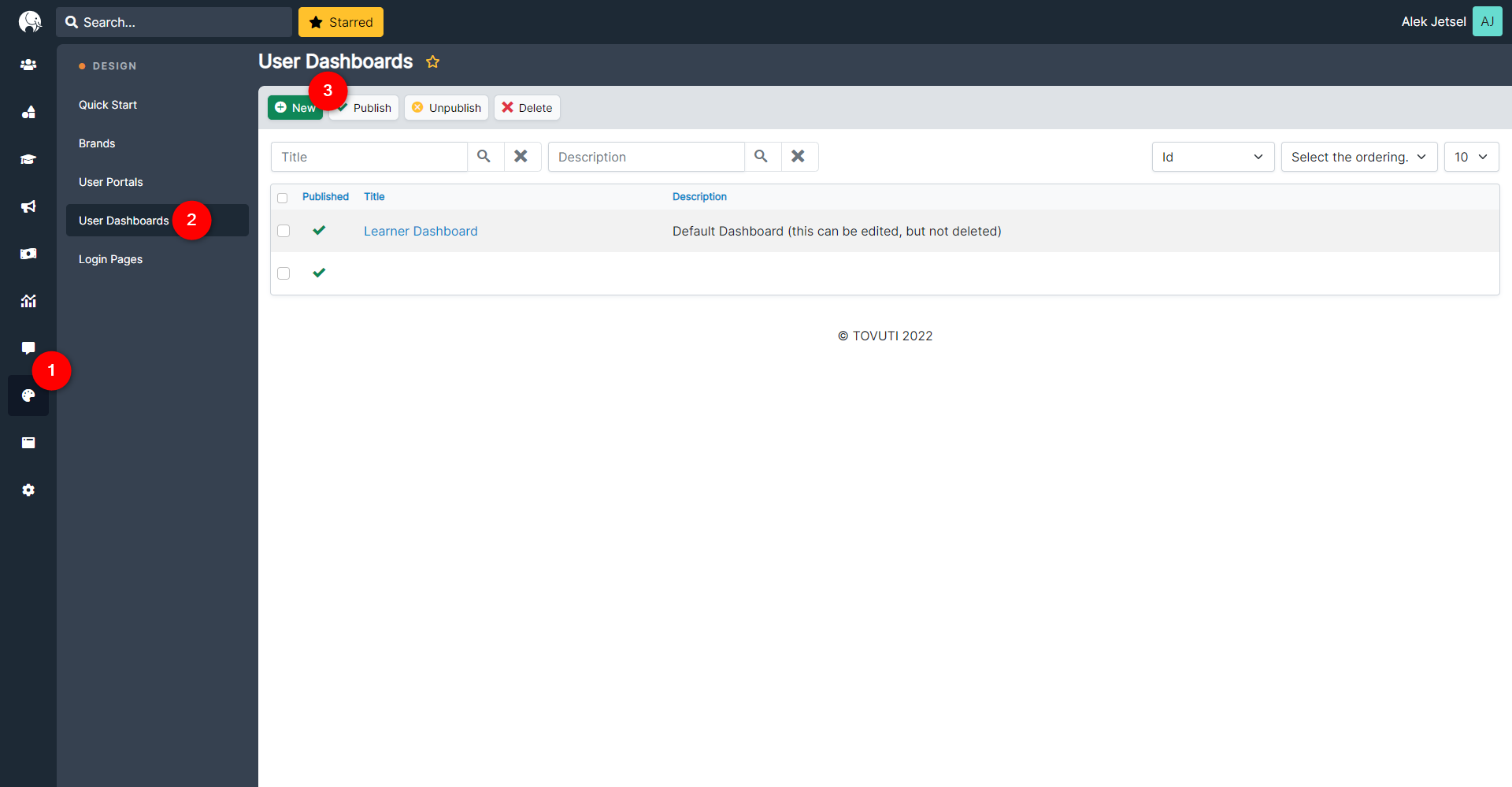 In the Learner Dashboard tab, give this dashboard a Title. Select if Badges, Awards, and Leaderboards (1) are included in the Dashboard.
For any of the items, select Show or Hide. Select Customize to edit the text shown for that module.
Select if Courses (2) are included in the Dashboard.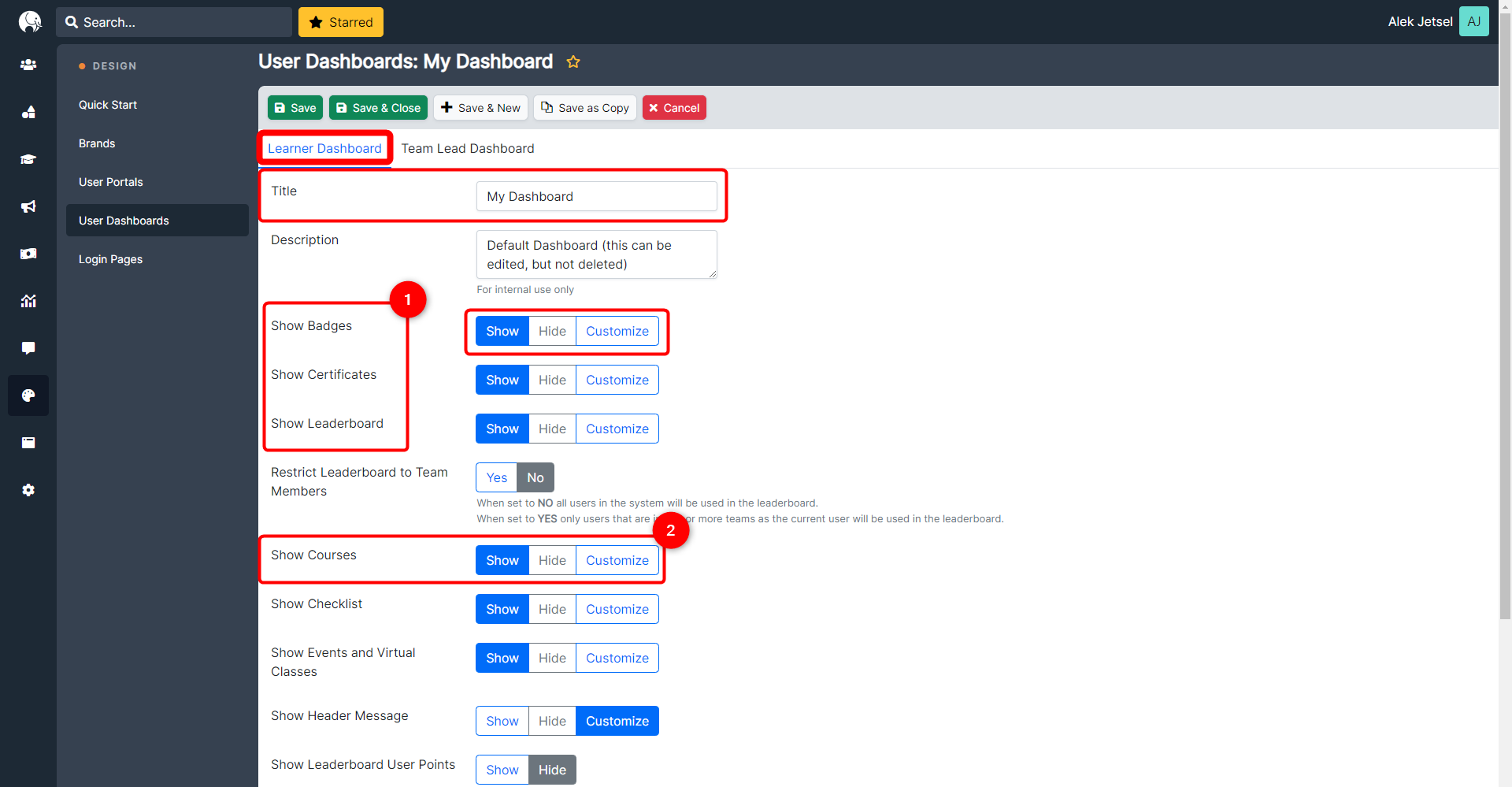 Choose to include Checklists (3) and a Header Message (4) Designate if this Dashboard has a custom Background Header Image (5).
Suggested image size for Background Header Image is 1450x300 px.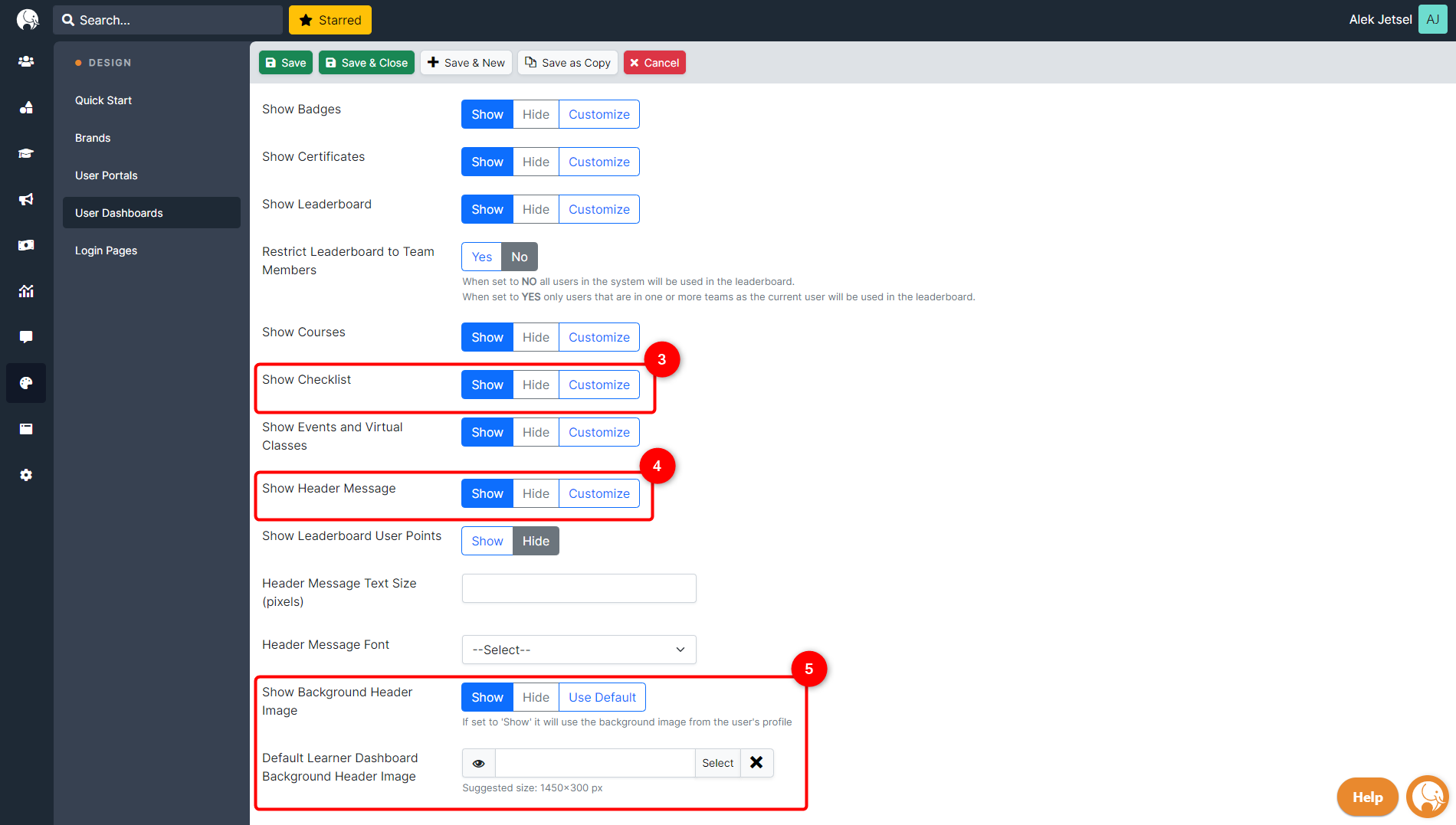 In the Team Lead Dashboard tab, ensure that Enable Team Lead Dashboard is set to No.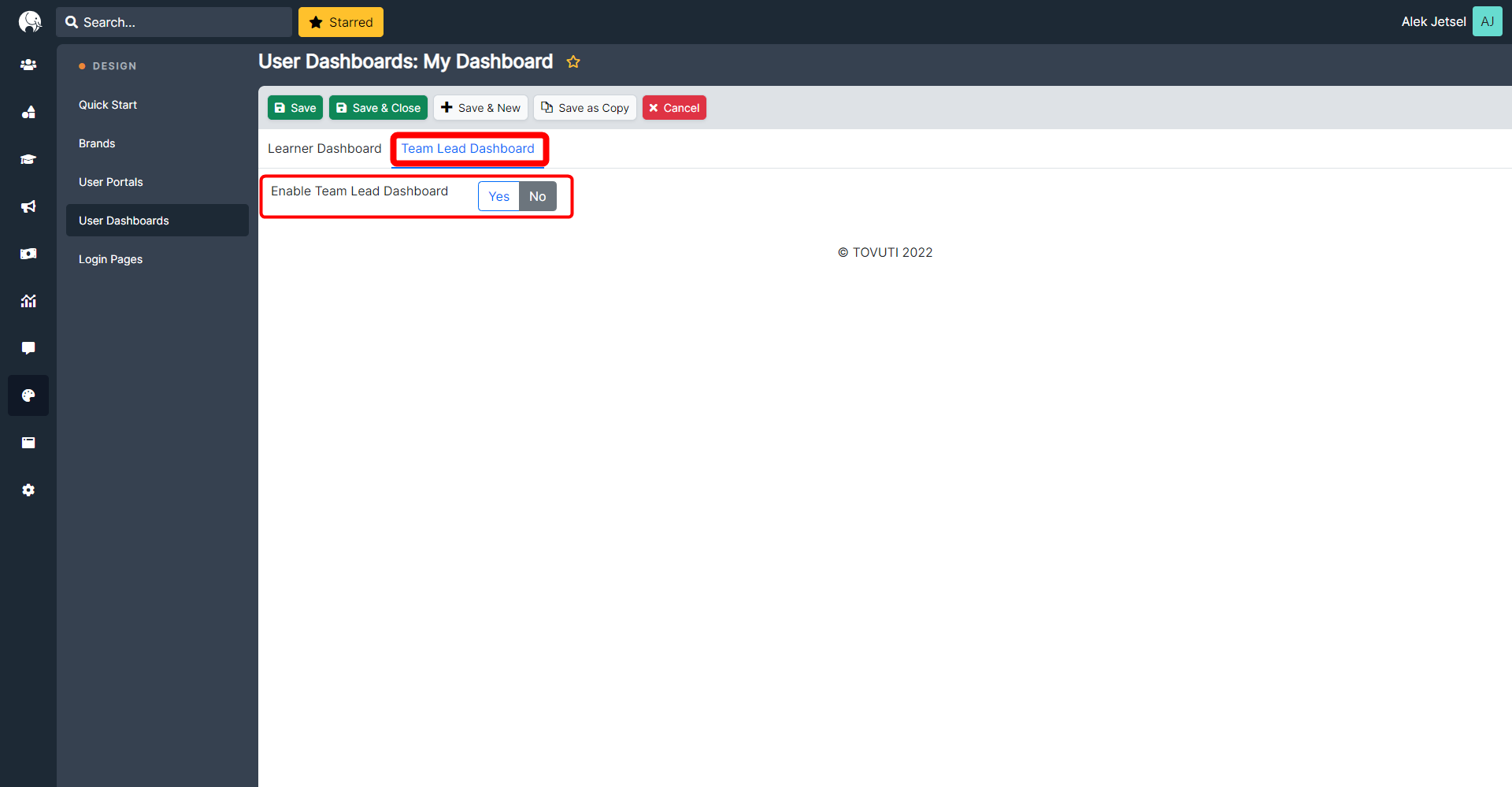 Click Save.
The screenshot below shows a customized Learner Dashboard with the corresponding numbered modules as shown above.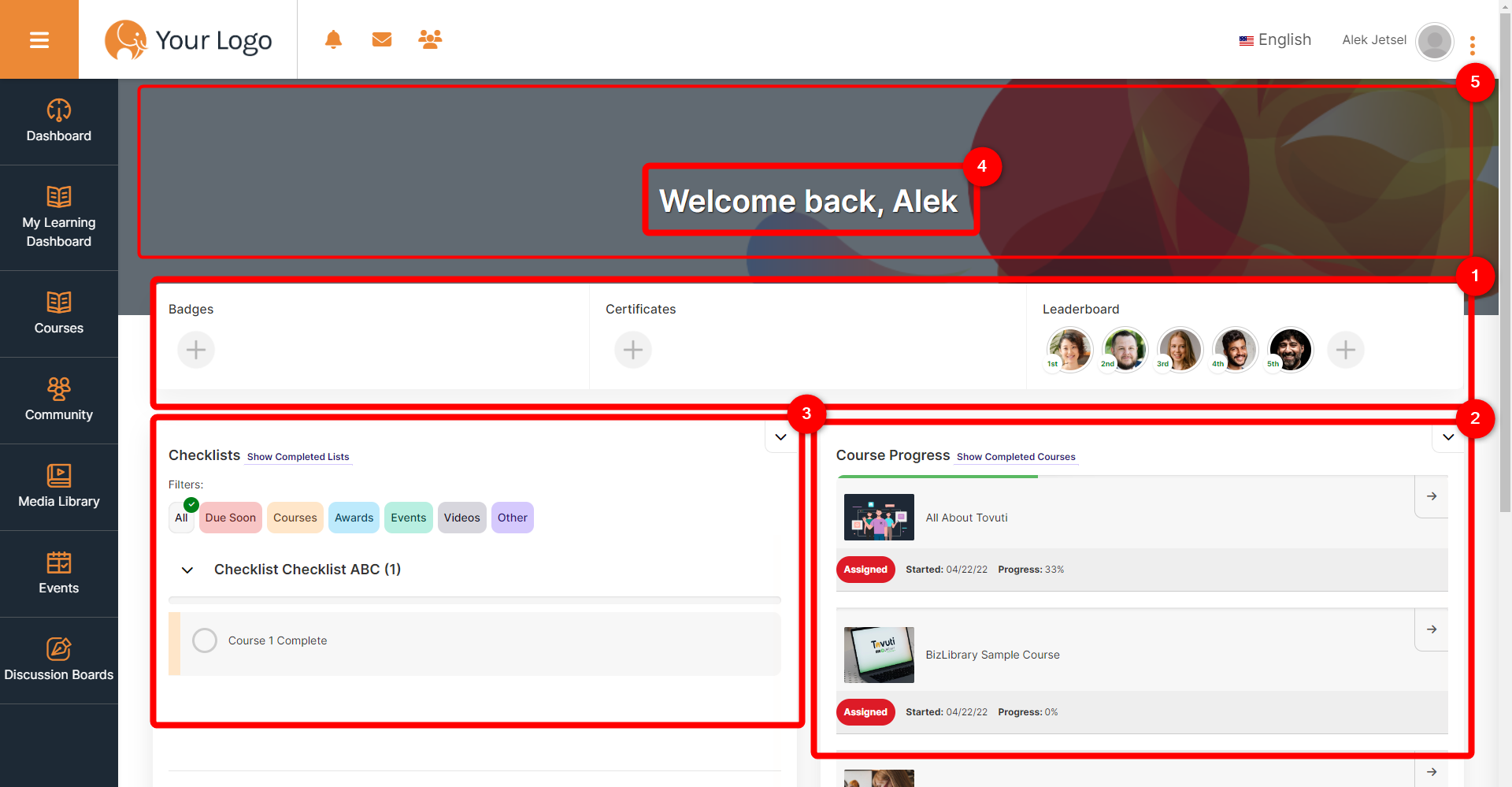 Link to this Dashboard from a Navigation Menu by creating a Menu Item with the Learner Dashboard Menu Item Type.