Successful Tovuti Admins use Events to support in-person, virtual, or hybrid learning events. Each Event has its own pricing, notifications, Virtual Classroom, etc. Admin teams use Events to package learning content in ways that vary the learning experience, giving users access to specific Courses.
Tovuti is particularly interested in improving the Events feature. If you have an idea, please consider sending us a feature request.
Go to Social > Click Events > Click New
Within the various dropdowns, other Event editing options are also available. For more information on each of these options, see the Help Center articles below: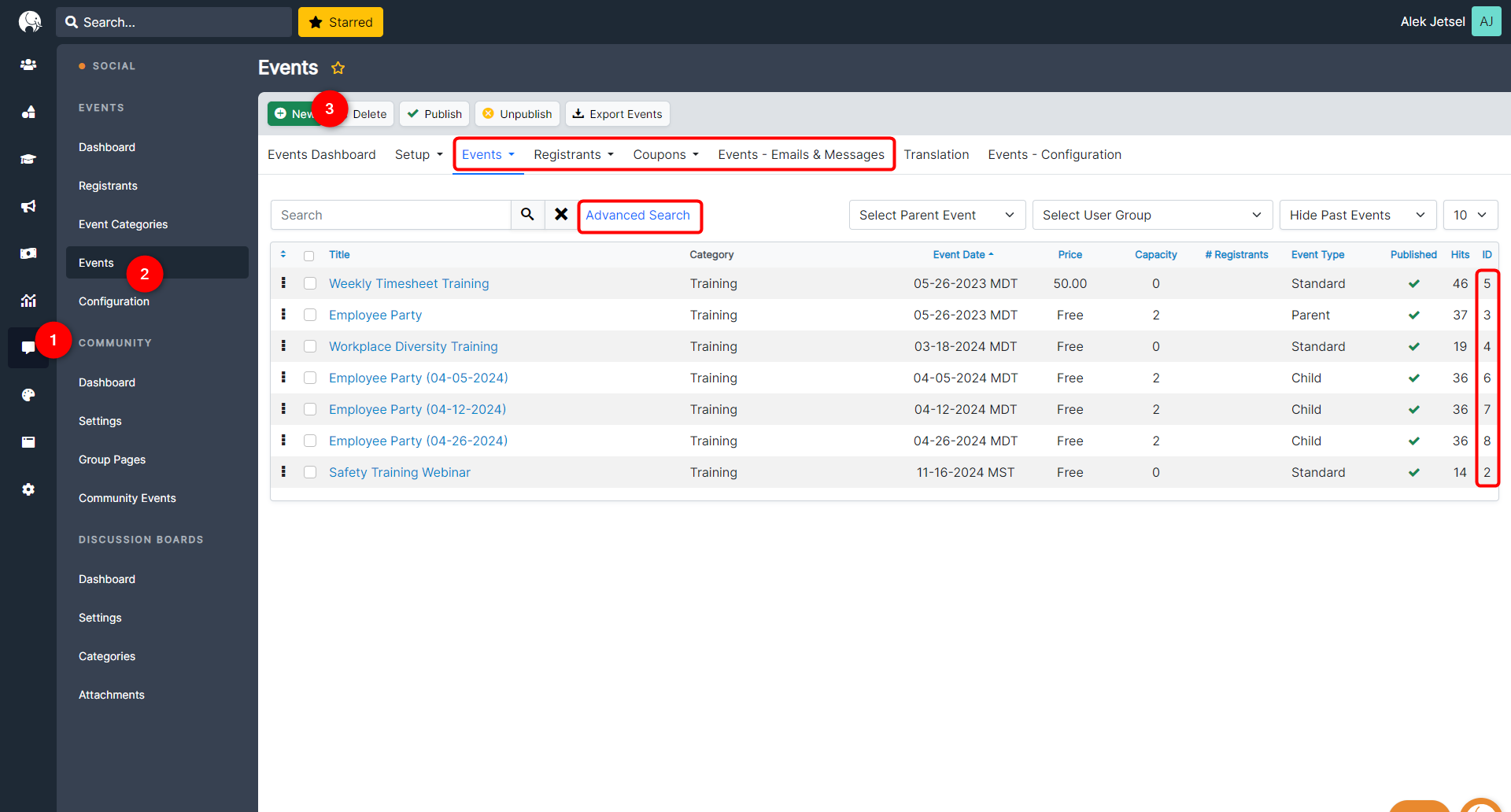 The Events List view includes the following Search and Filter Options:
Filter by Parent Event

Filter by User Group

Hide/Show Past Events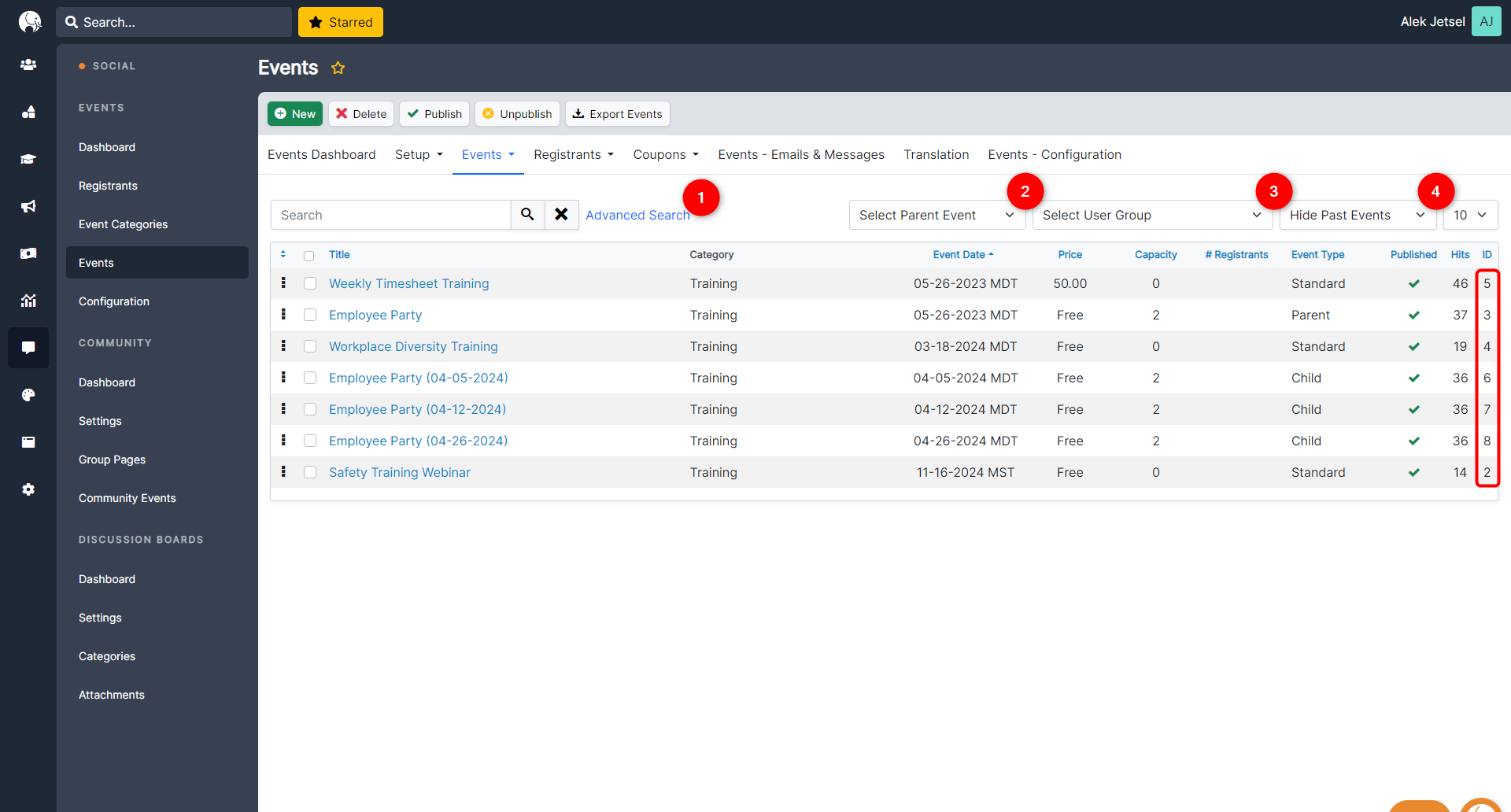 Each created event includes an Event ID. The Event ID is searchable in areas of the Admin Portal where Events are selectable,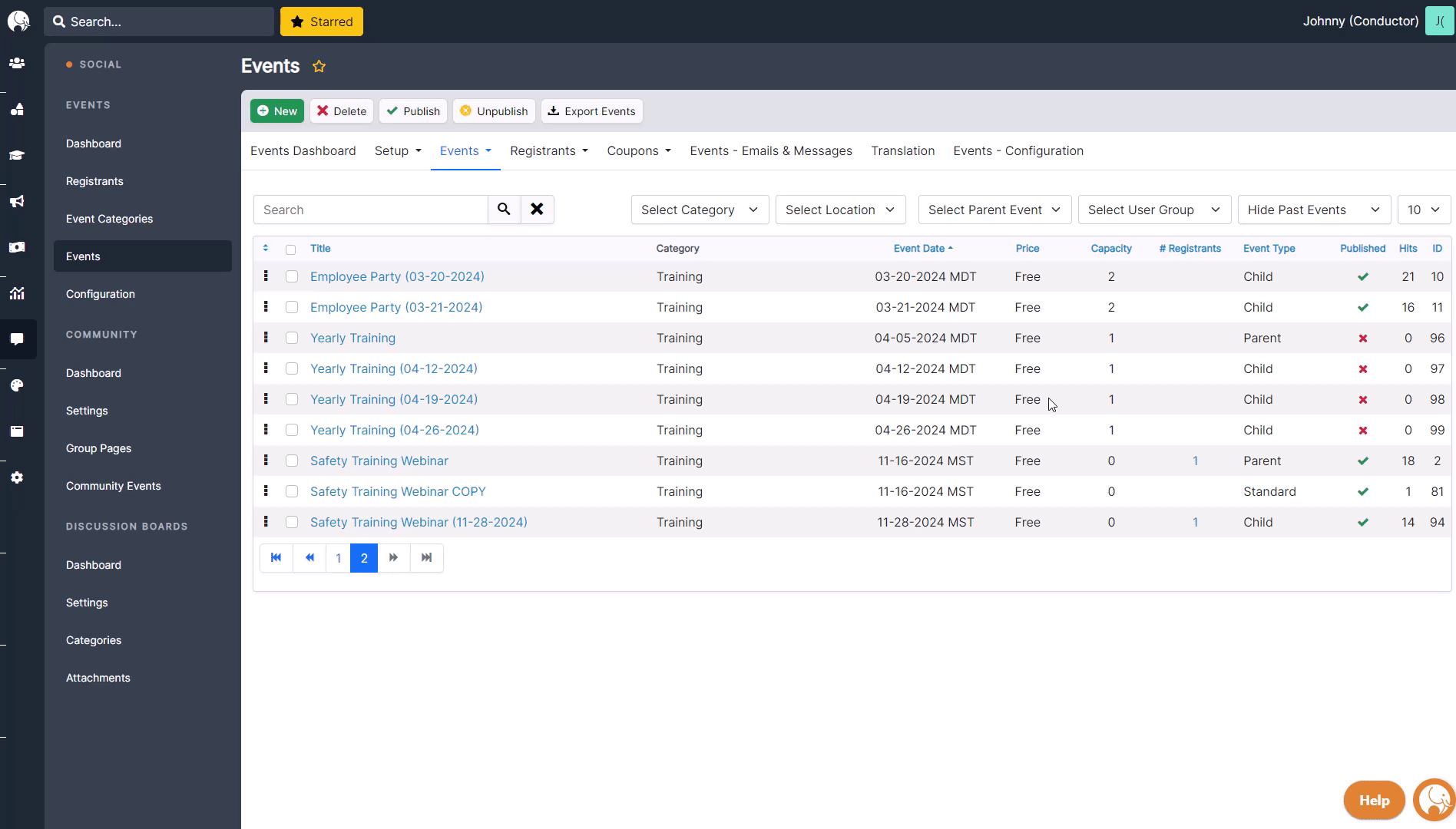 The majority of event customizations happen in the Basic Information tab; where admins designate settings in the following categories: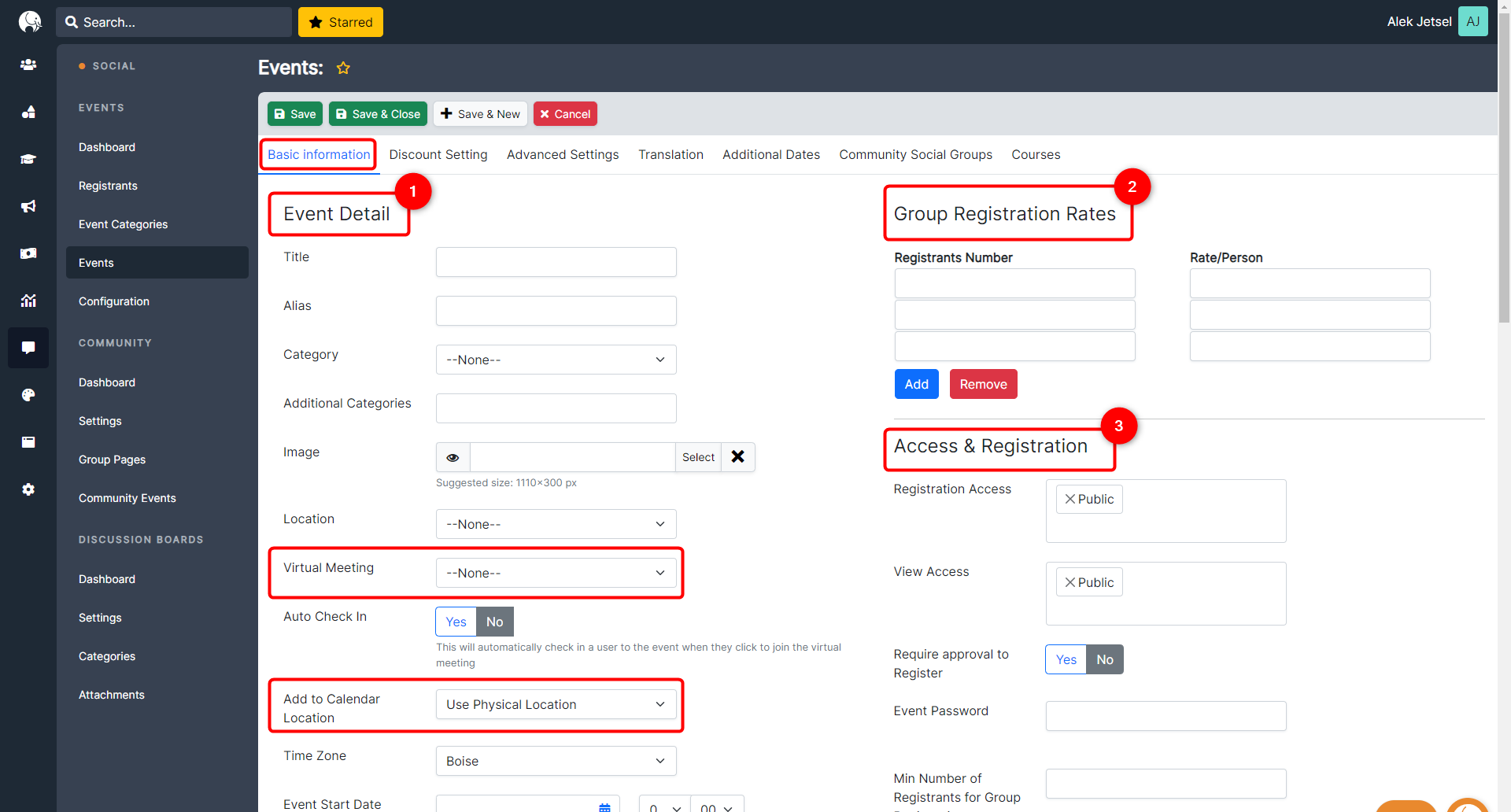 Event Details -

title, category, location, important dates,

Instructors

,

Courses

, price, attachments, links, and descriptions
Group Registration Rates

- rates for users that register as a group

Access & Registration - set which users may register/view this event, enable Waiting Lists, and enable Registration Requests

In Recurring Settings, configure child events on a repeated schedule.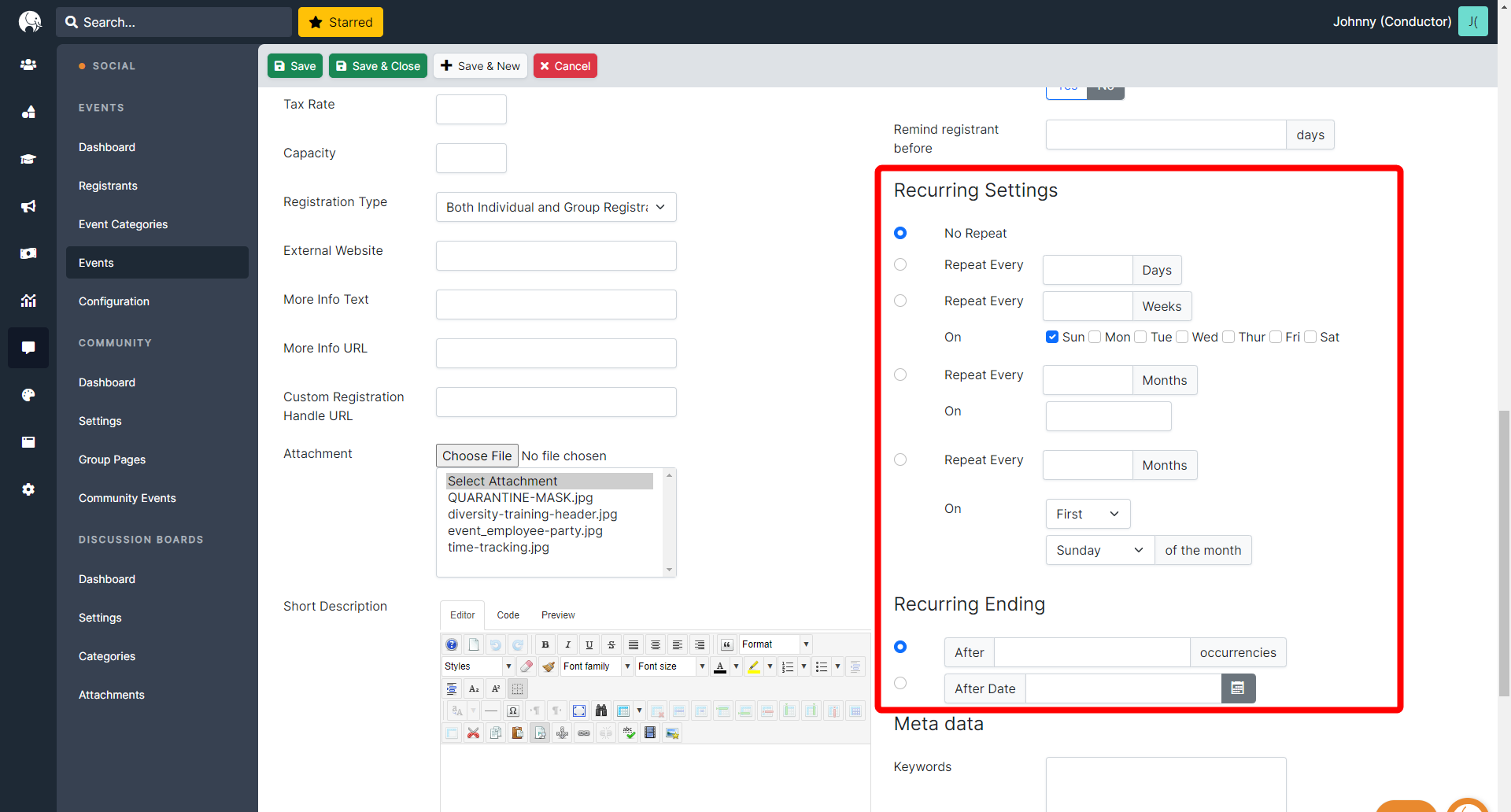 The Language field under Miscellaneous sets which localizations show this Event. When set to All, all permissioned Learners, regardless of which language they have set in their User Portal, can view the Event.
If set to a specific language, only permissioned Learners of that language can view the Event. Additionally, Multilingual Overrides can be used for other languages.
If a Virtual Meeting is associated with this Event, select the meeting in the Virtual Meeting field. To include a link to the meeting in the Calendar invite, select "Use Virtual Meeting" in the Add to Calendar Location field.
Other tabs include: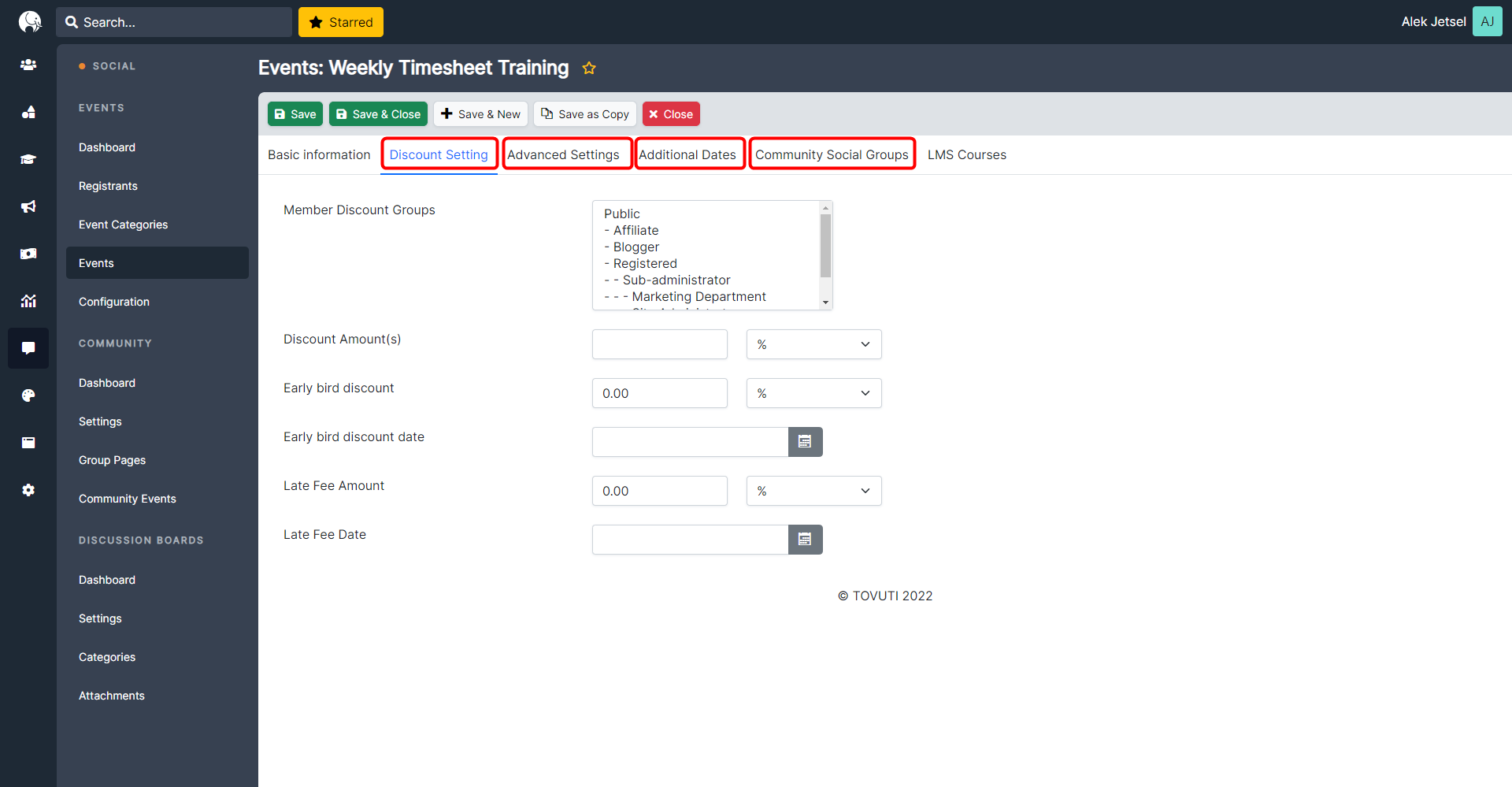 Discount Settings

- configure conditional prices such as Early Bird Discount and Late Fees if applicable

Advanced Settings

- configure notification emails

Additional Dates

- configure additional important dates and times for this Event

Select Auto-Register Child Events in the Basic Information tab to auto-enroll users for all the created dates

Community Social Groups

- assign Community Social Groups that apply to the user at Event Registration

In the LMS Courses tab, choose which Course access rights are triggered by an Event registration.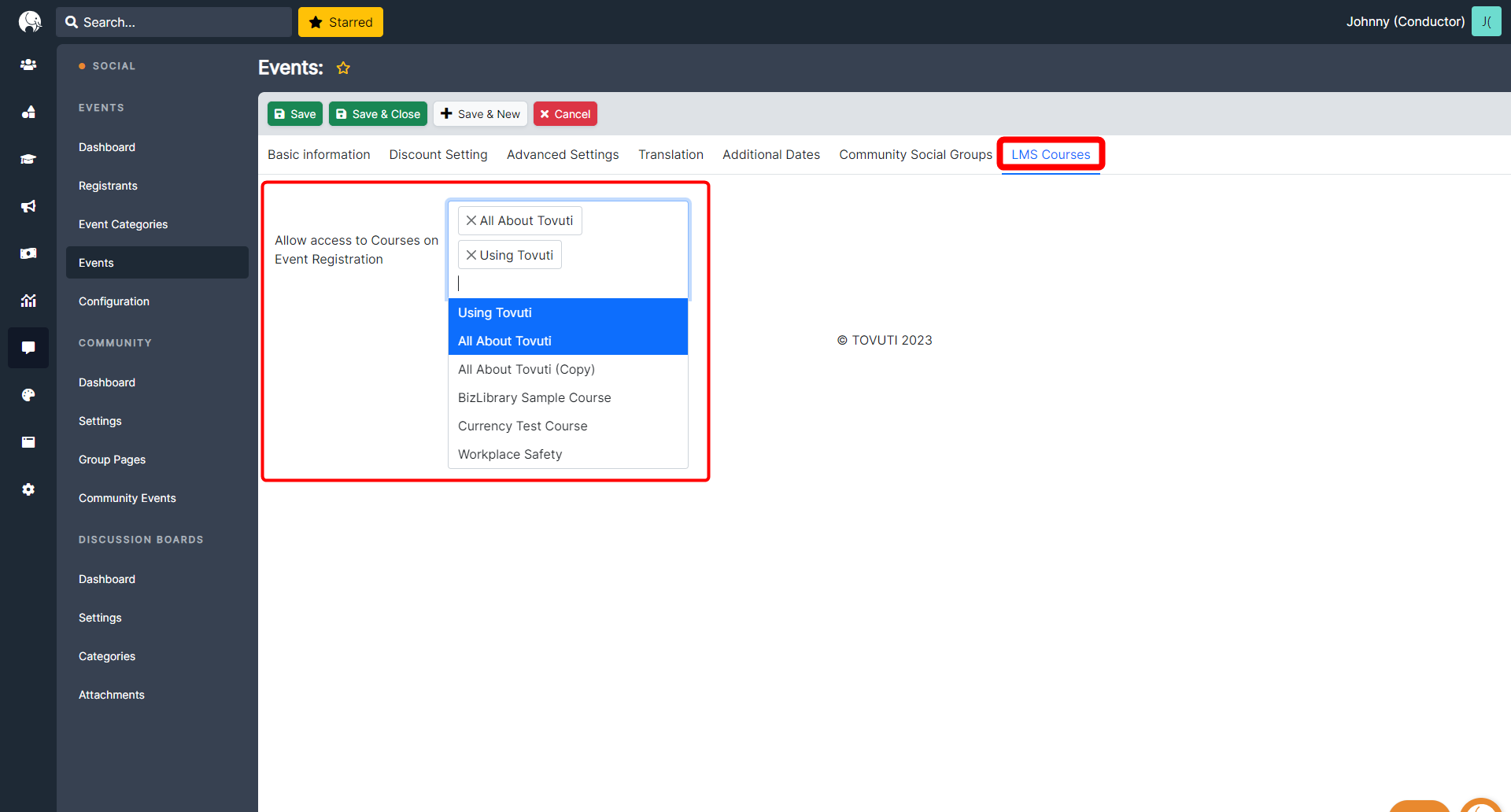 Click Save.
From the list view, an Event is exported to a spreadsheet file by (1) clicking the checkbox next to an Event > (2) click the Event dropdown > (3) click Export.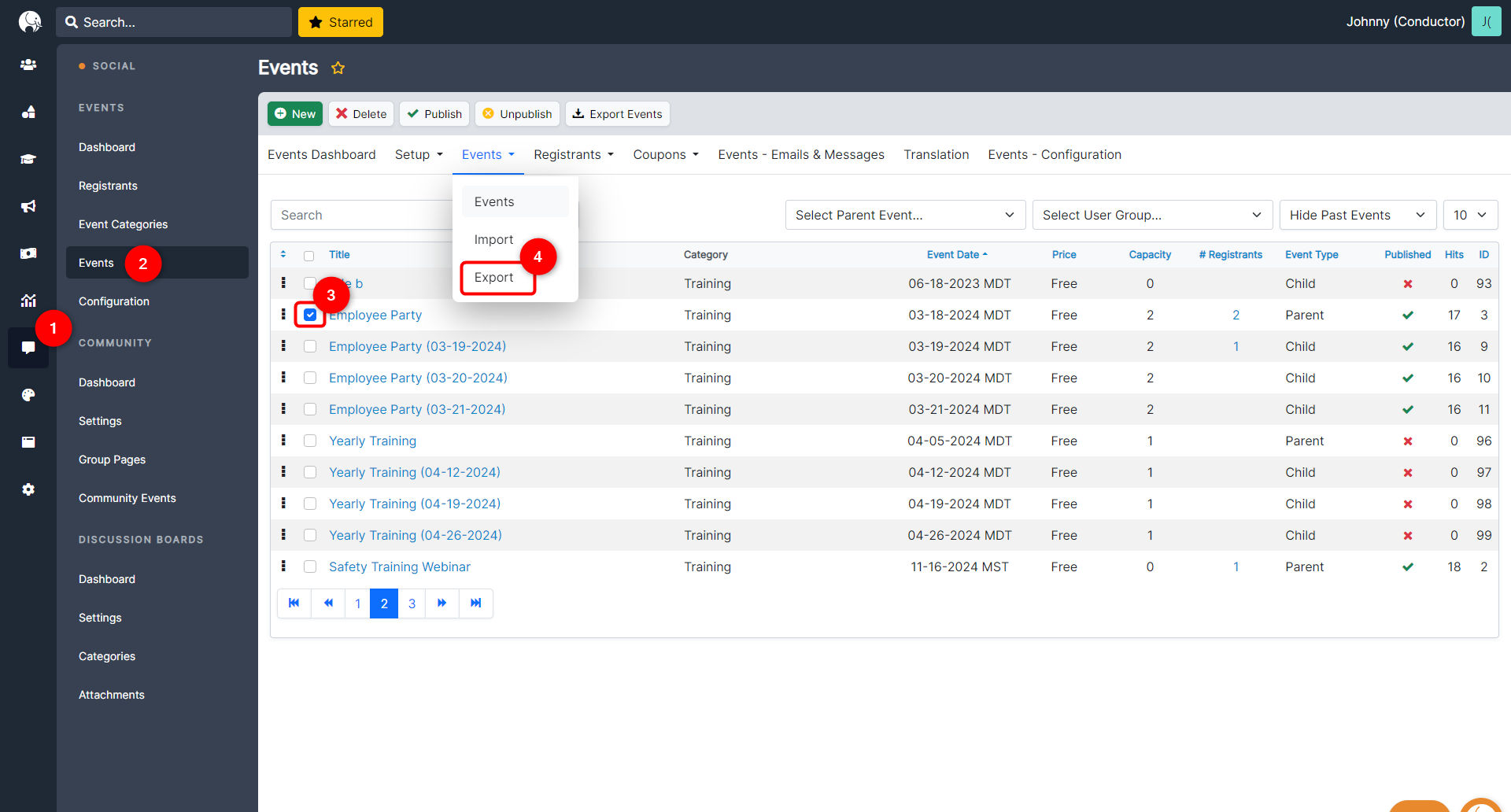 Events can be included as a Lesson Activity in Lessons. This activity asks users to register or check in to the Event for completion.
For information on Importing Events, see the Help Center article here.