When creating an Event, Administrators are able to provide custom translations for different fields and user messages into different language translations.
In the Event editor, go to the Translation tab.
Select a Language.
Clicking between tabs opens translation options for each of the available languages.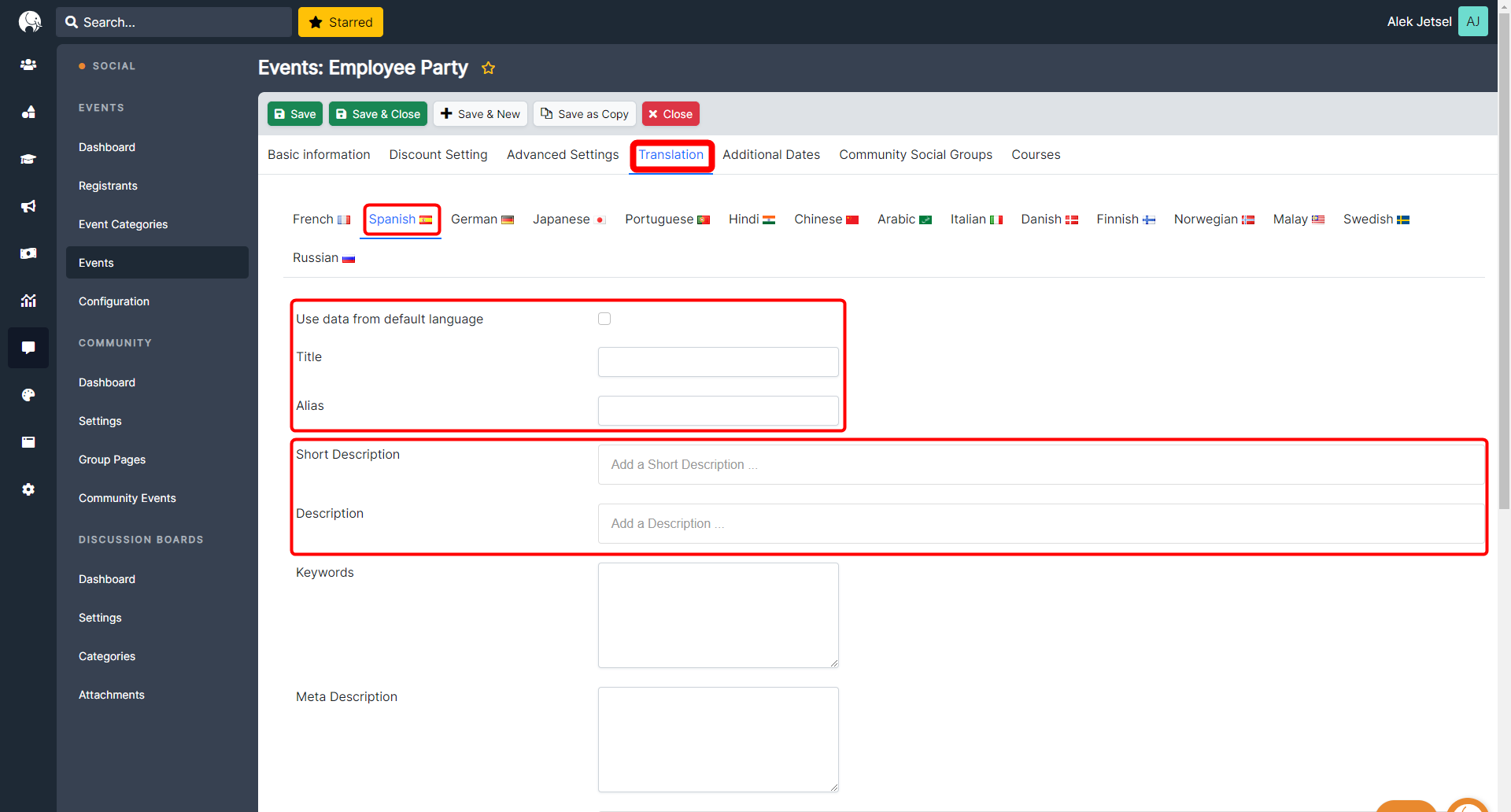 Check Use data from default language to use the corresponding fields from the default language rather than the auto-translated options. Click Save to populate the fields.
Provide the custom translation for the Short Description and Description.

Scroll down to provide translations for different Event Notifications. The translated messages also support the use of Dynamic Merge Fields.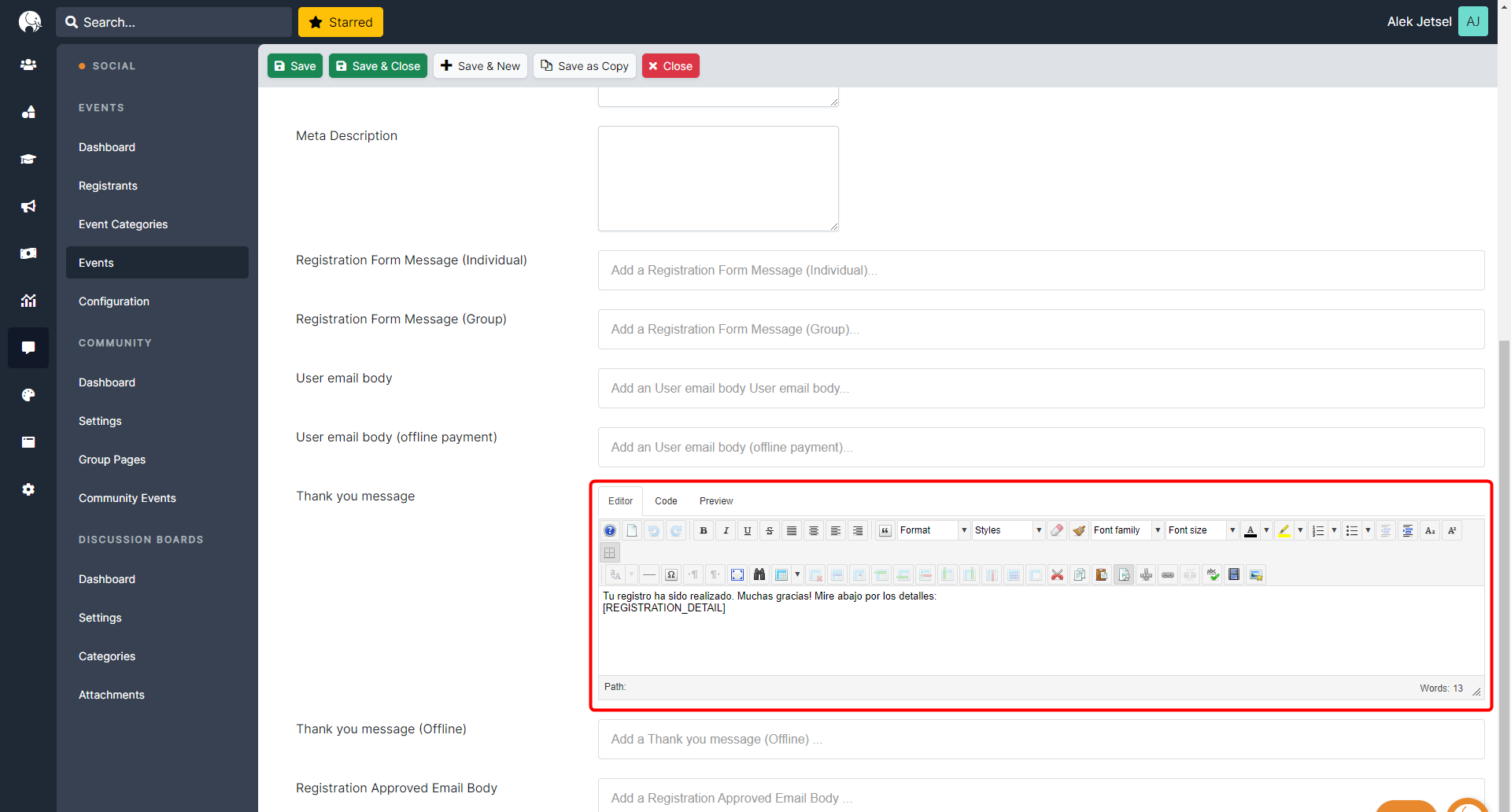 If no custom translation is provided, the default language message is used.
Global Button and Instruction Translations
Admins may provide custom translations for global buttons and other text that users see when interacting with Events. These global translations don't relate to specific events, but the general UI for events.

In the Events list, click Translation.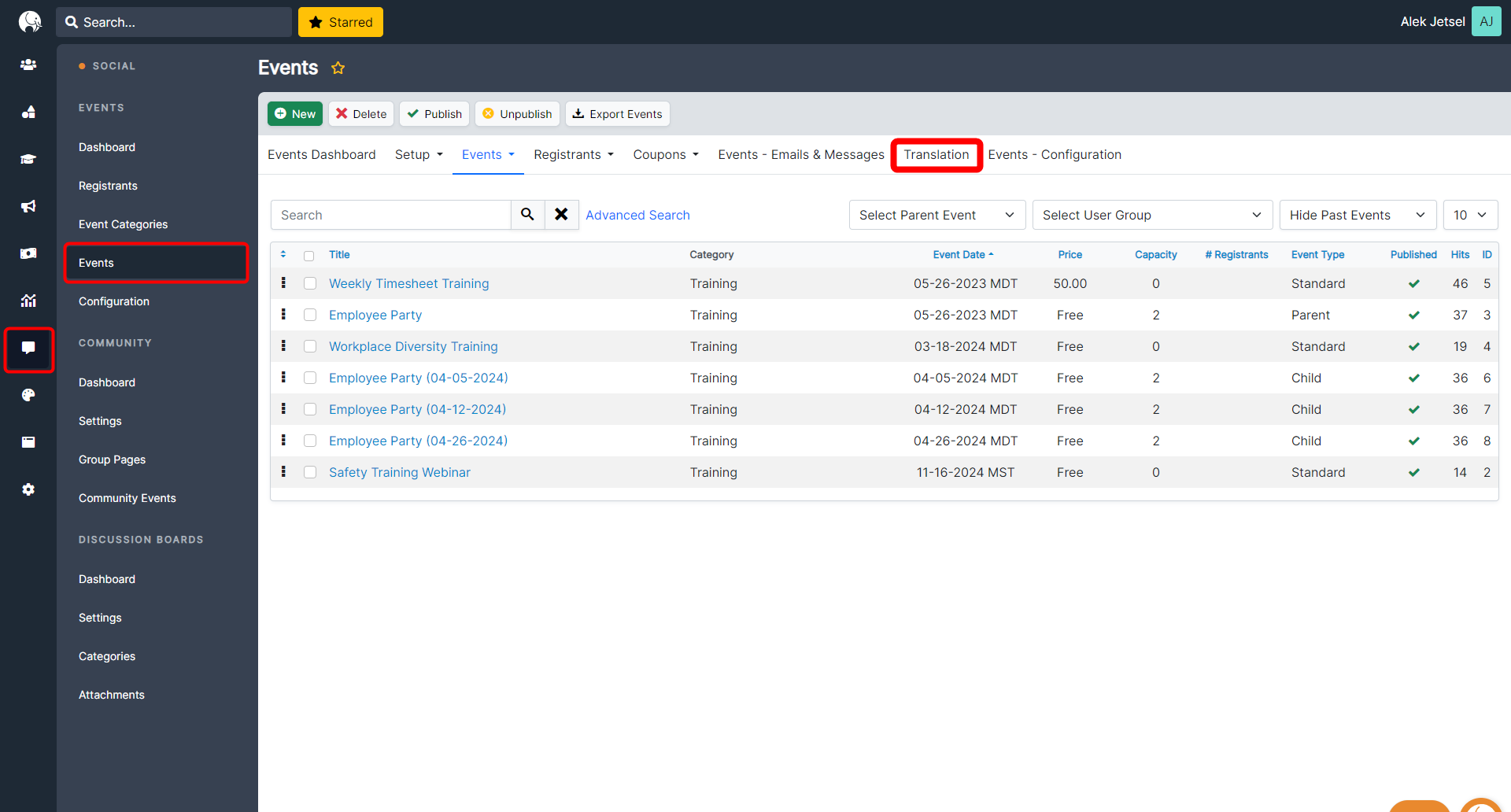 Select a Language.
Admins are shown the original text and the default translation for the selected language.
Type a new translation to override the default.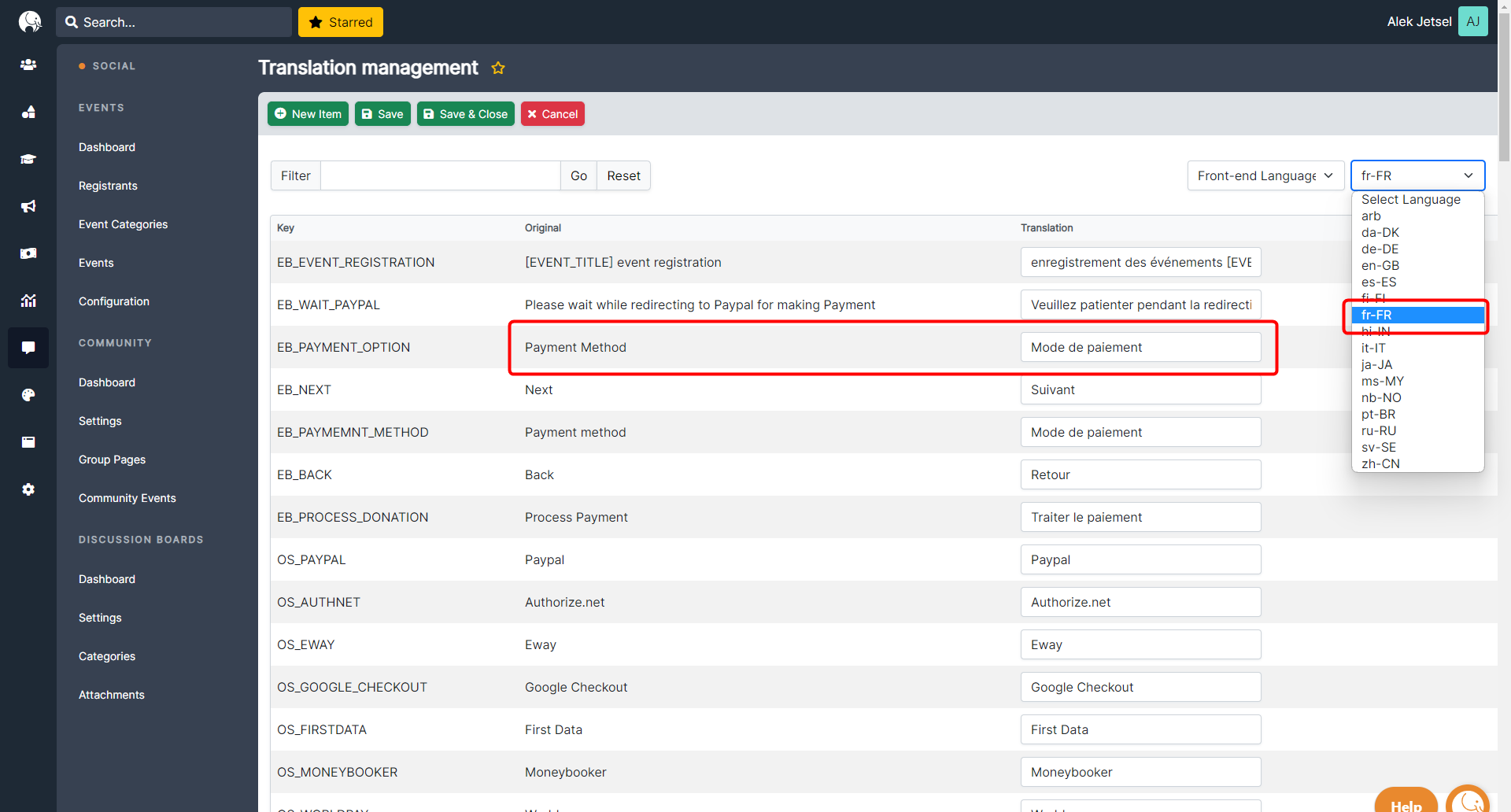 This page is also accessible by clicking Translation in the Event Dashboard.