Designate Community Settings early to manage and set boundaries for the Community and set how Users interact.  
Go to Social > Click Community Settings
There are several Yes/No toggles that fall into different settings categories:
Reportings - enable User's ability to report inappropriate behavior in the Community

Community Email Notifications - enable email notifications for Community

Likes Rating - enable Likes for Groups, Events, Photos, Videos, and Profiles

Enable Social Sharing - enable sharing via Social and Email

Messaging - enable messaging and file sharing

Walls - enable certain restrictions for interactions in the Community

Friends Filtering - enable alphabet filtering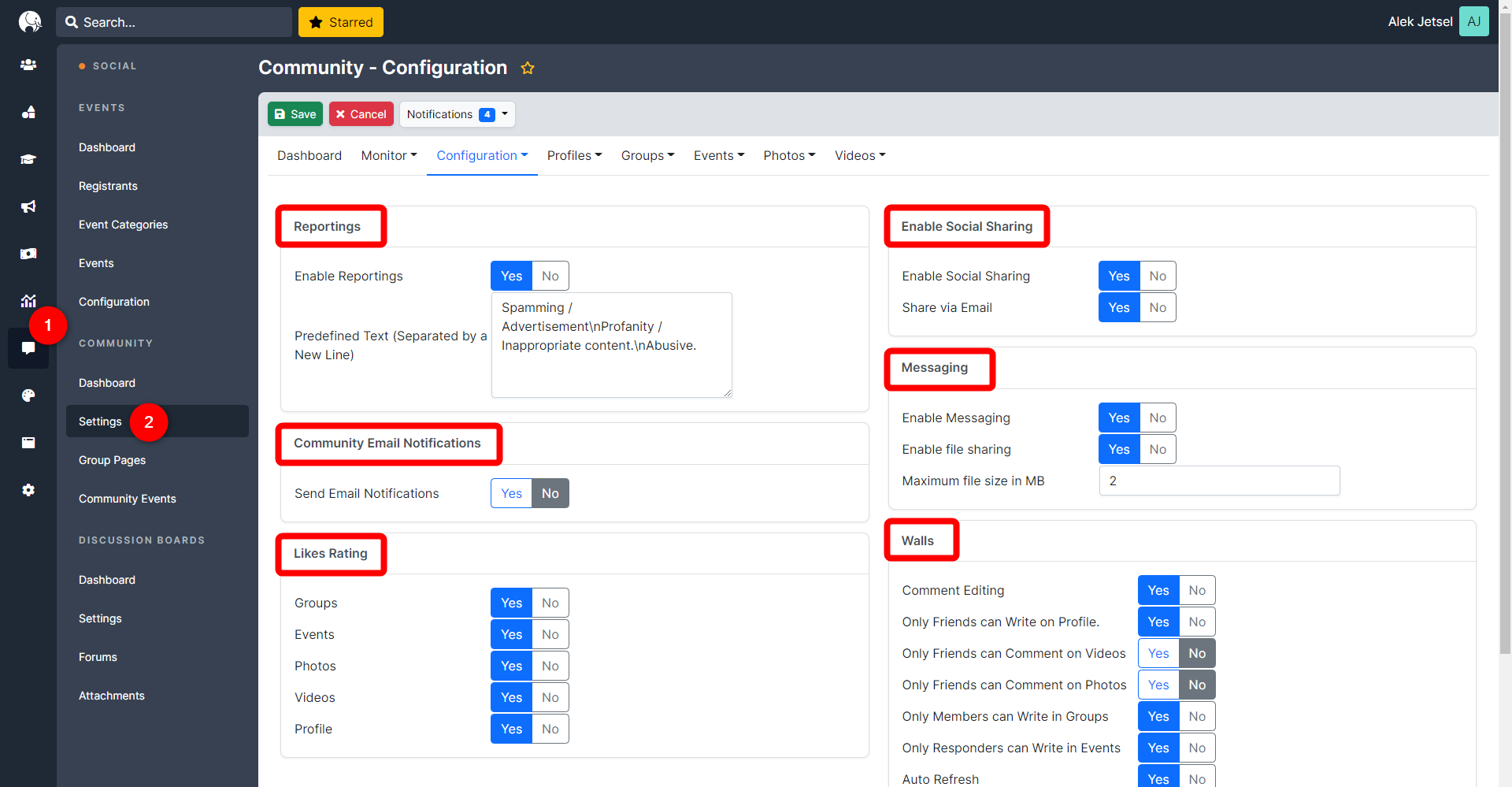 Additionally, in the Privacy tab, there are more choices for enabling or disabling different features for the Community.
Categories include Default User Privacy, Privacy for Site Administration, and Default User and Email Notifications.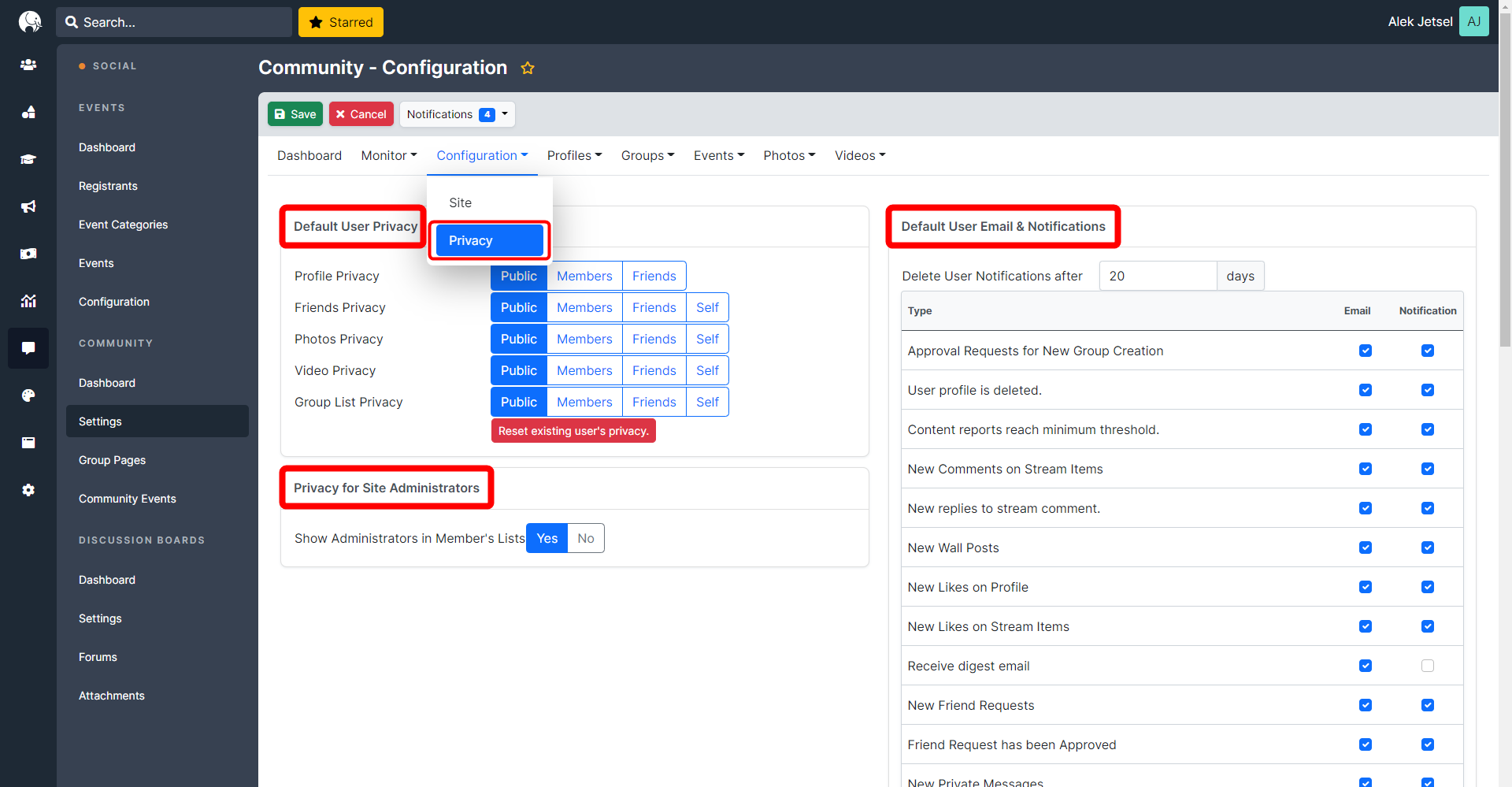 Upon finishing designating all of the community settings, click Save.