When getting ready to launch a Discussion Board to be used by students, it is very important to configure settings that designate how users can interact with one another on this Board. 
Go to Social > Under the Discussion Boards header, click Settings 
In the General tab, begin by configuring Basic Settings, SEO Settings, and Caching Settings.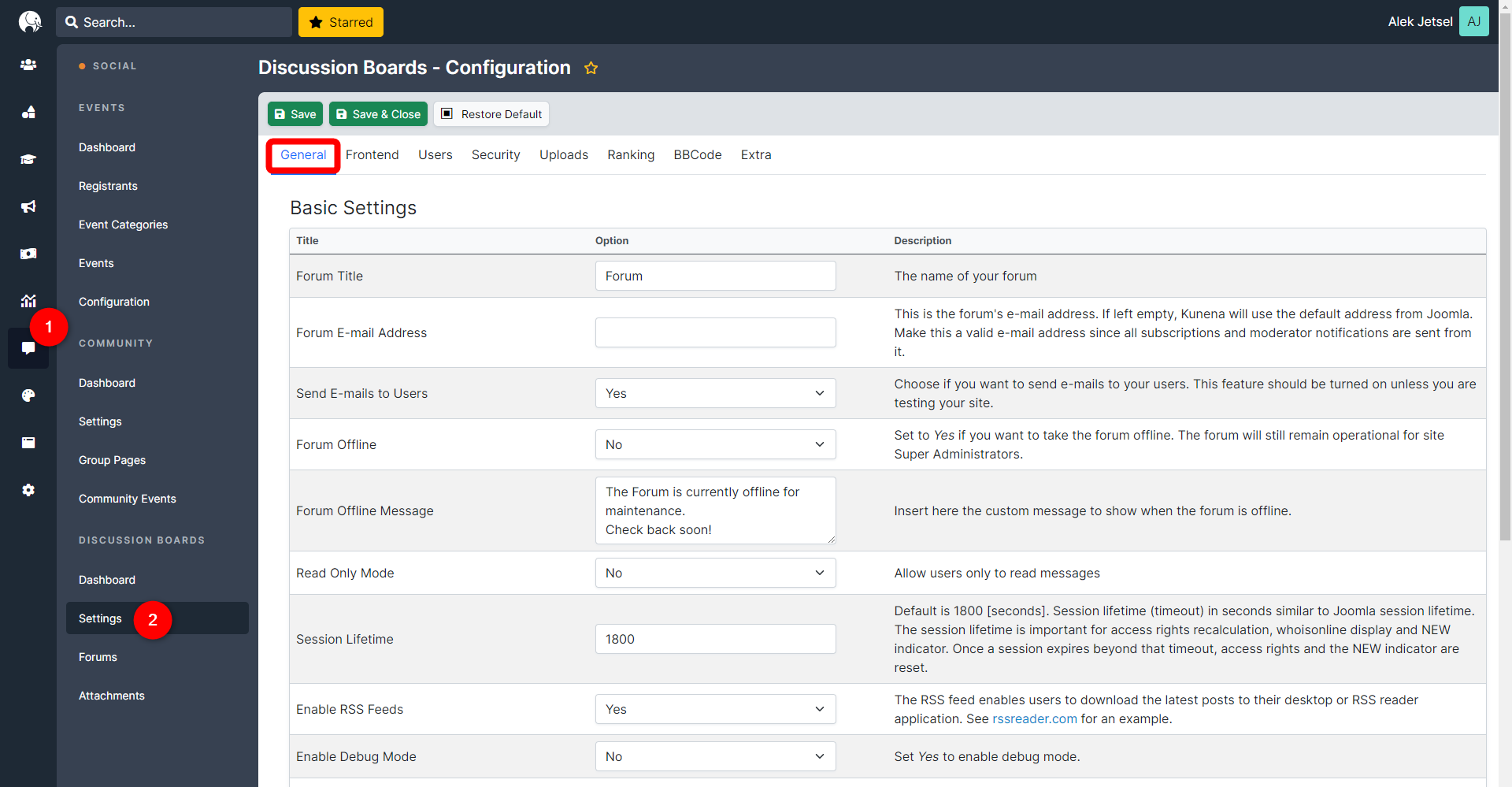 Continue designating options within the following tabs:
Frontend - look and feel settings

Users - User and Subscription settings

Security - set User interaction, CAPTCHA, and Spam settings

Uploads - attachment, image, and video settings

Ranking - enable showing User rankings within the Discussion Boards

BBCode - various URL settings

Extra - other various settings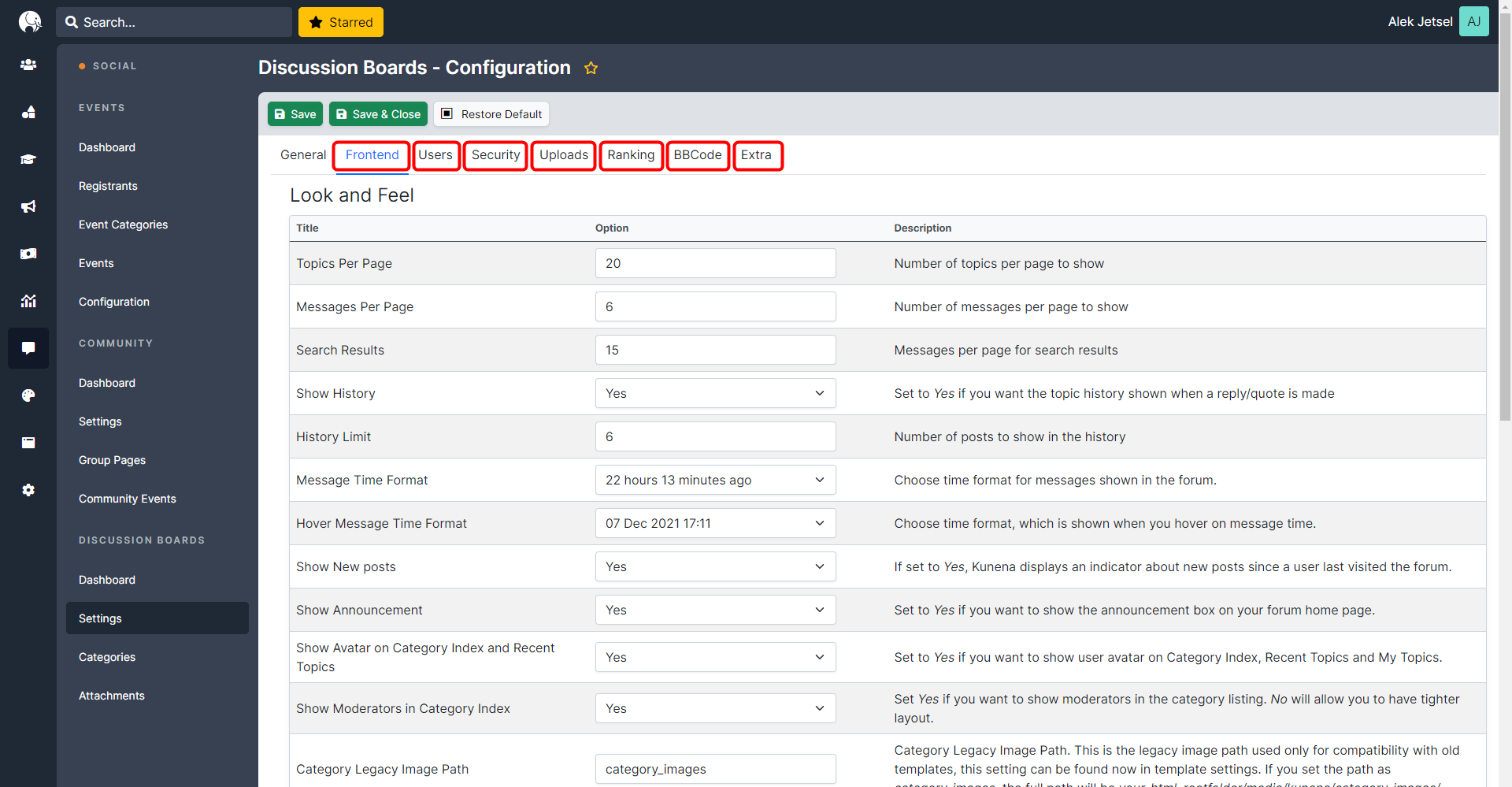 Click Save.