Coupons for Events are a great way to motivate and excite Users to register. When used as either a marketing or compensation tool, Event Coupons help increase user registration and attendance.
Go to Social > click Events > in the Coupons dropdown, click Coupons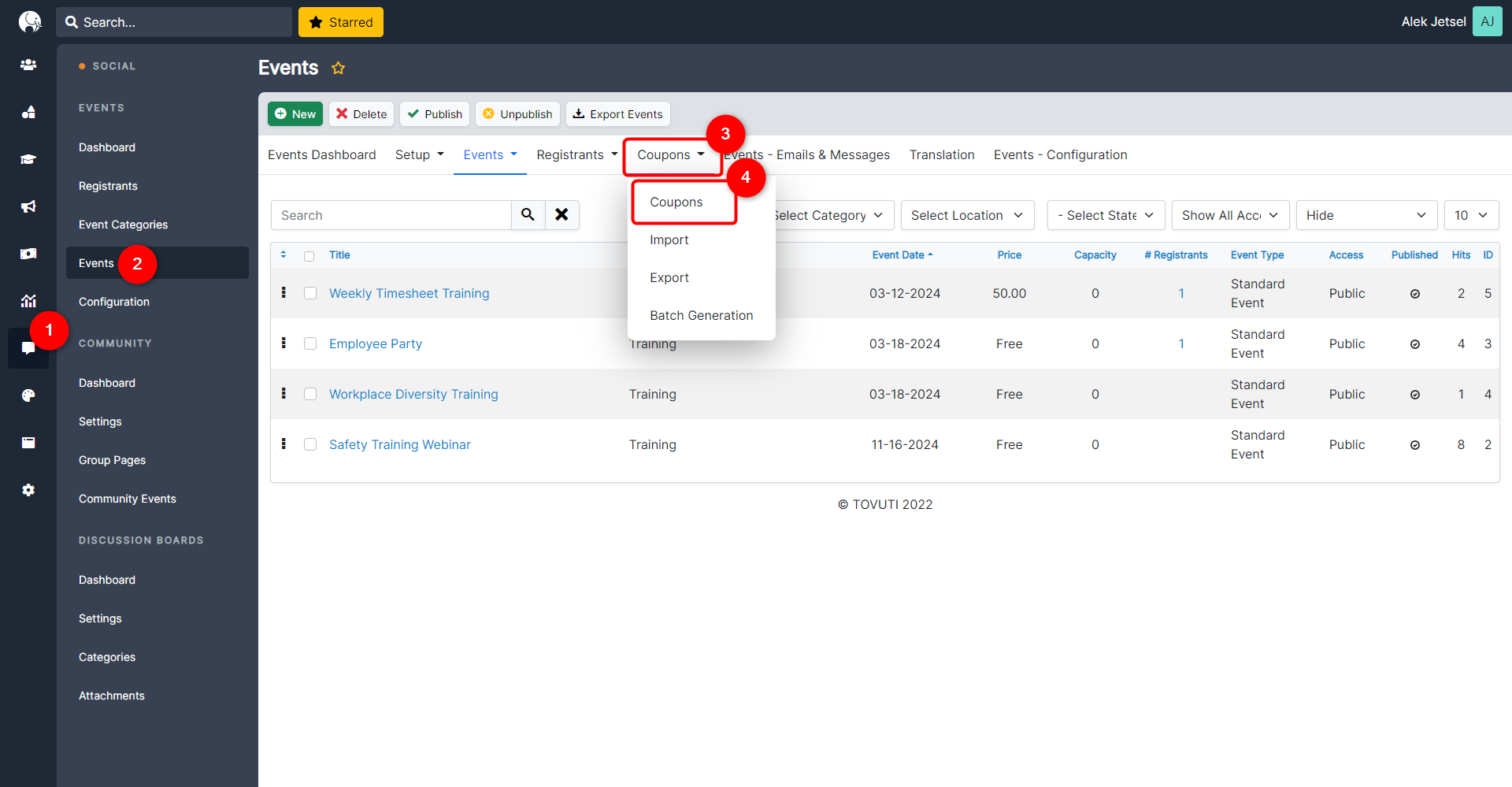 Click New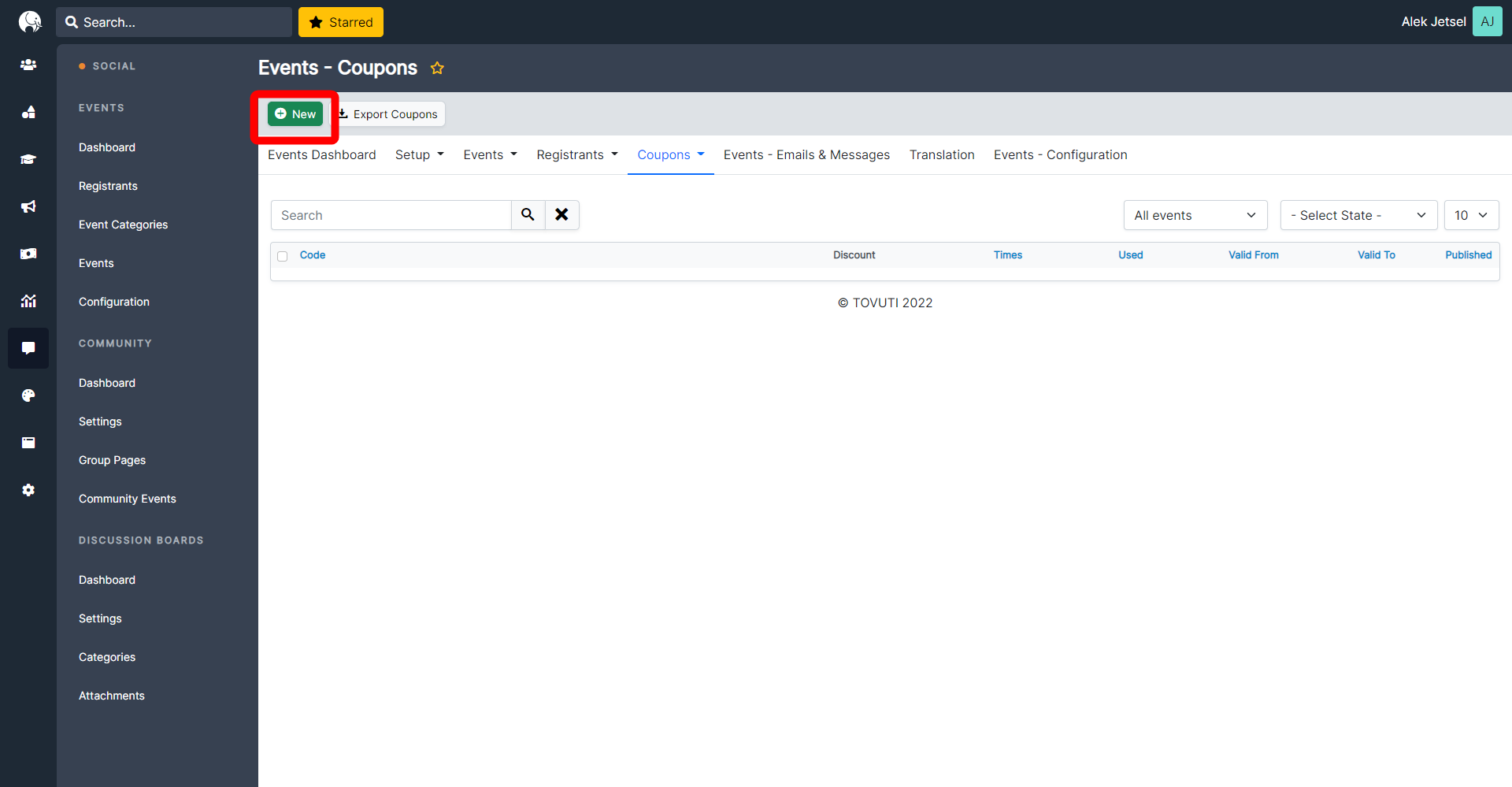 Give this Coupon a Code (to be input by users to redeem the discount) and designate the Discount amount.
Discounts can be applied by a percentage or flat dollar amount.
Select which Event(s) this coupon will be applied to and a window of dates that this coupon will be valid.
Select if this will be applied to "Each Member" or "Each Registration" and if this coupon will be enabled for "Individual Registrations," "Group Registrations," or "Both."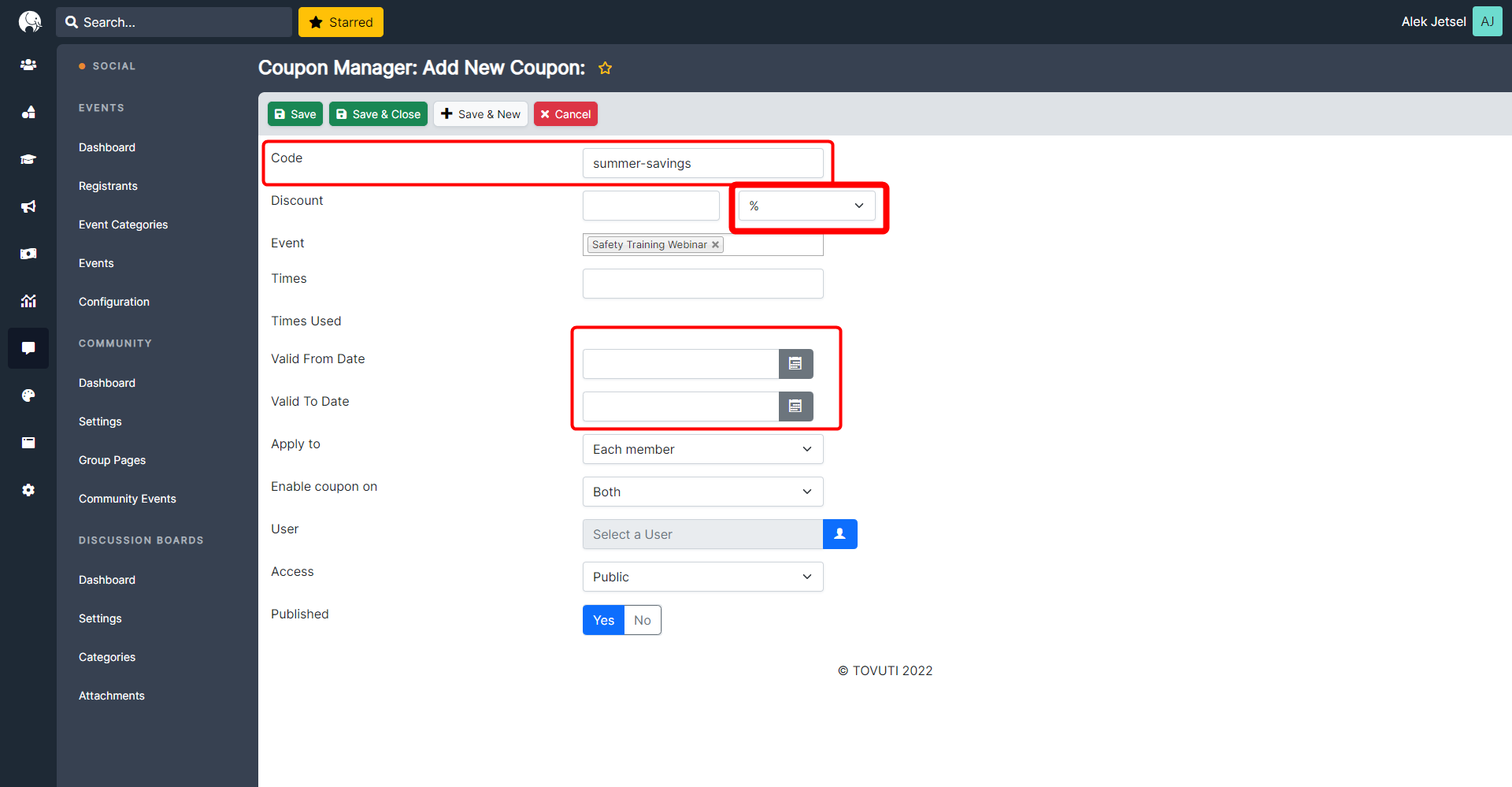 Click Save.
To create a coupon that applies to multiple Events simultaneously, go to the Events Dashboard, and in the Setup dropdown, click Discount Bundles.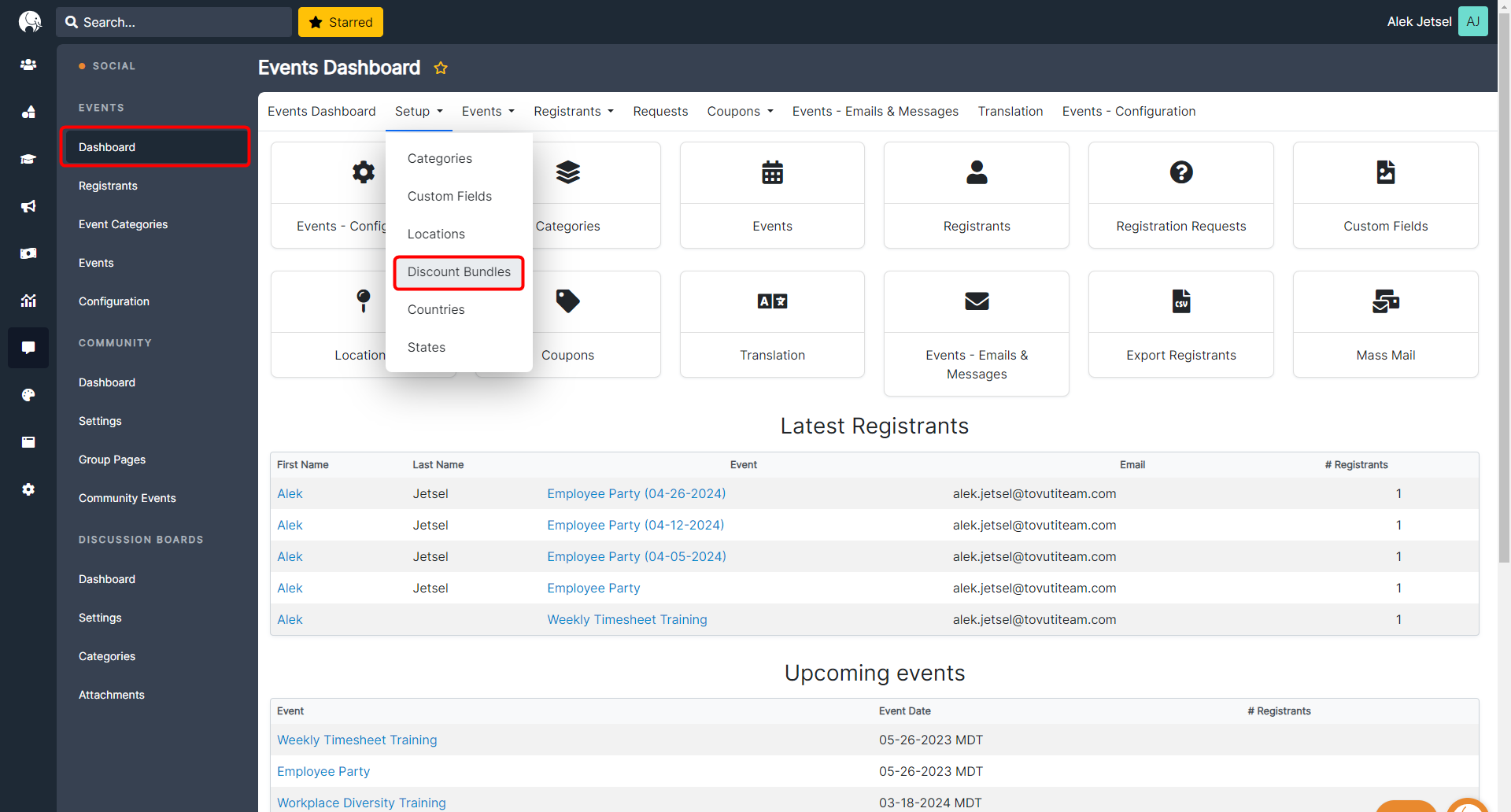 Click New.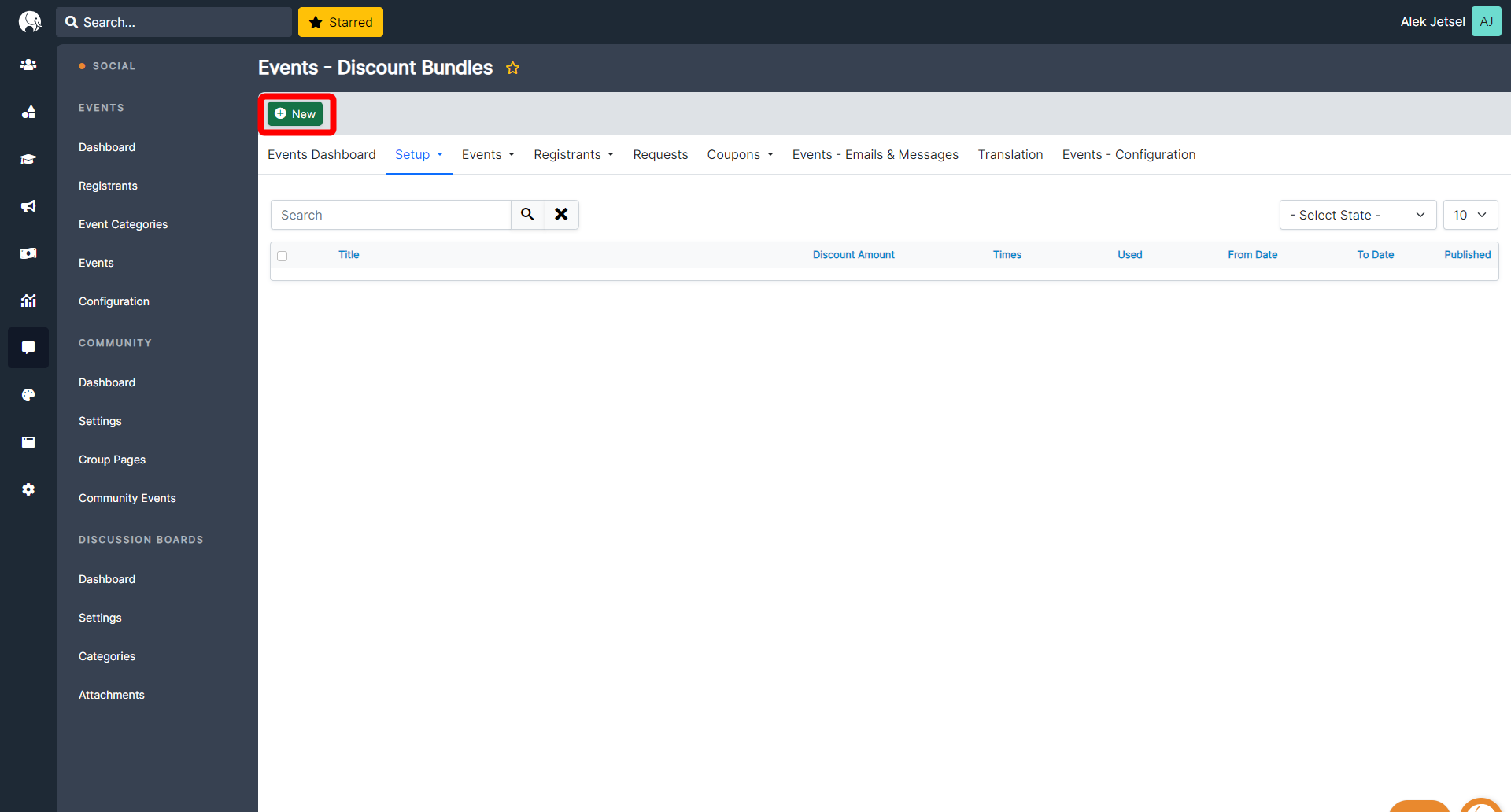 Configure the coupon in the same way as an individual Event Coupon. Hold CTRL and click the multiple Events to which this coupon applies.