Events may be configured to happen multiple times or over multiple days. This allows Administrators to support Recurring and Multi-Day Events, also referred to as Parent/Child events. Events are often created with Virtual Classroom capability.
Create a Recurring Event
Recurring Events create multiple events over a patterned time period. The original event is the "Parent" event and the repeated events are "Child" events.
Go to Social > click Events > click New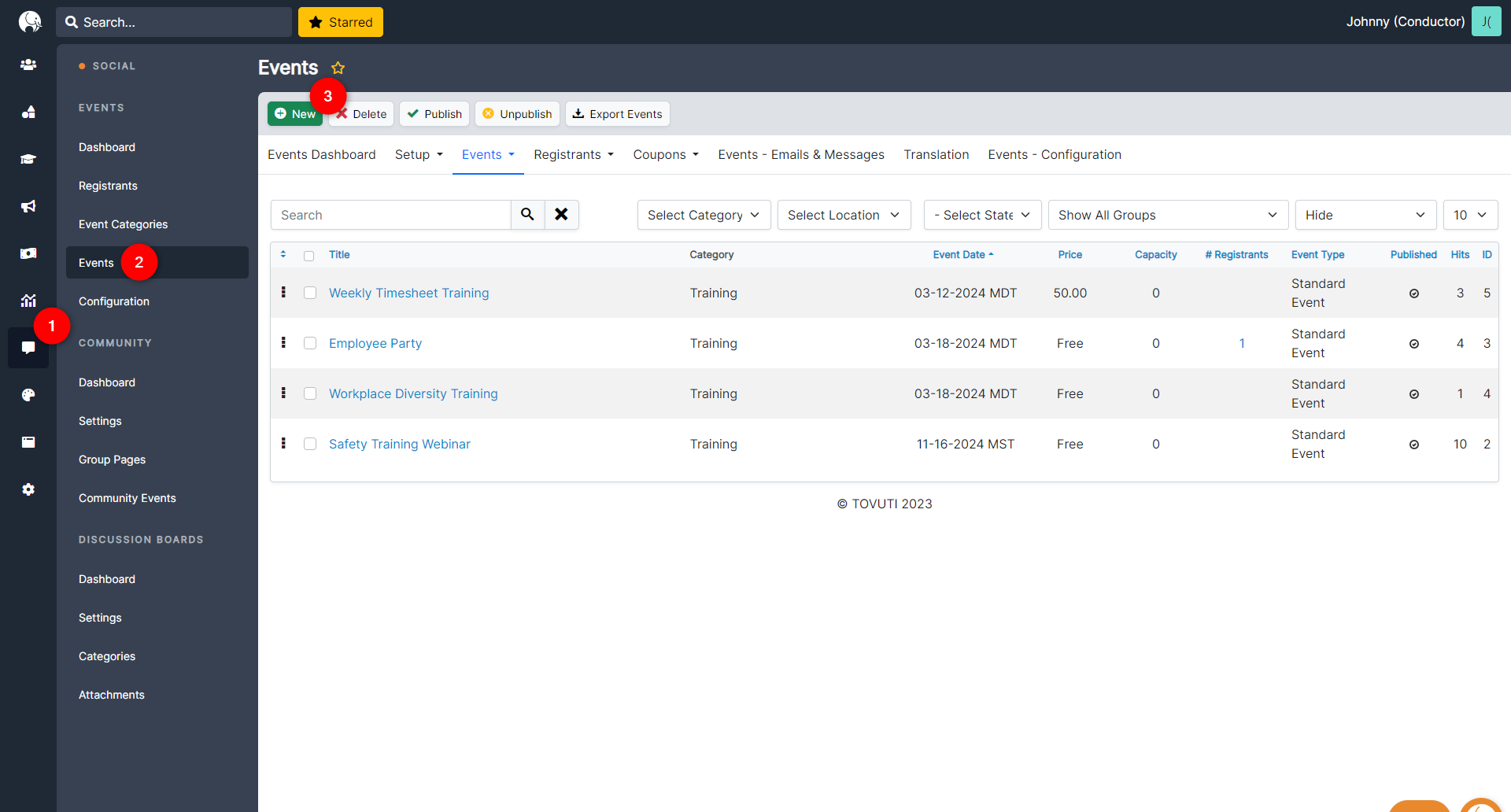 Stay in the Basic Information tab.
Scroll down to the Recurring Settings in the right column.
Select one of the following recurring options:
Repeat Every x Days
Repeat Every x Weeks

Select the day(s) of the week

Repeat Every x Months

Select the day of the month

Repeat Every x Months

Select conditional day
Example: 2nd Wednesday of the month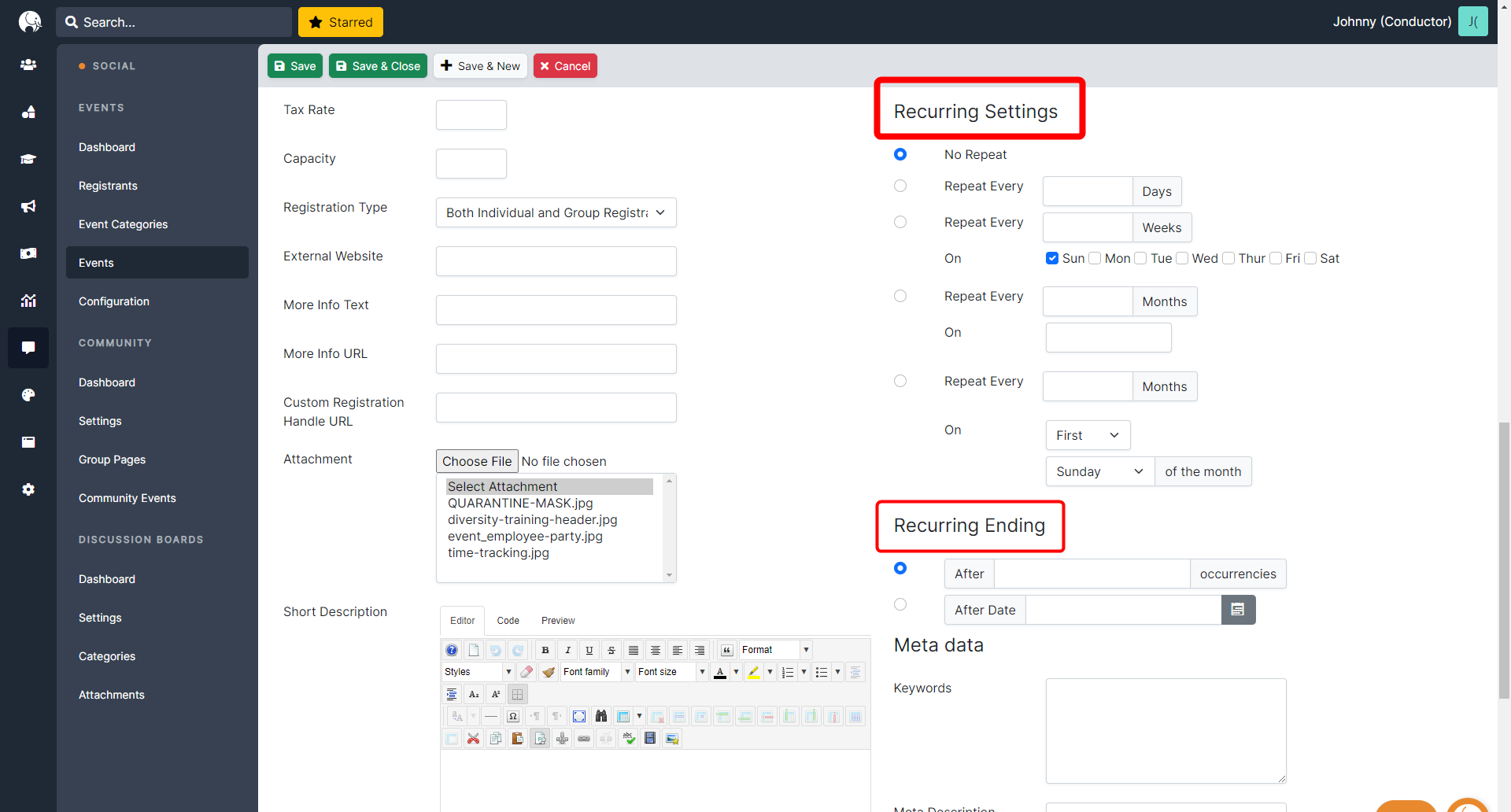 Select one of the Recurring Ending options:
Recurring event ends after x number of occurrences
Recurring event ends after a selected date
Click Save. The parent and all child events are created automatically.
Recurring events must have a Recurring Ending selected, or else the Save action fails.
Create a Multi-Day Event
While editing an Event, go to the Additional Dates tab and configure extra event dates These events are created as child events.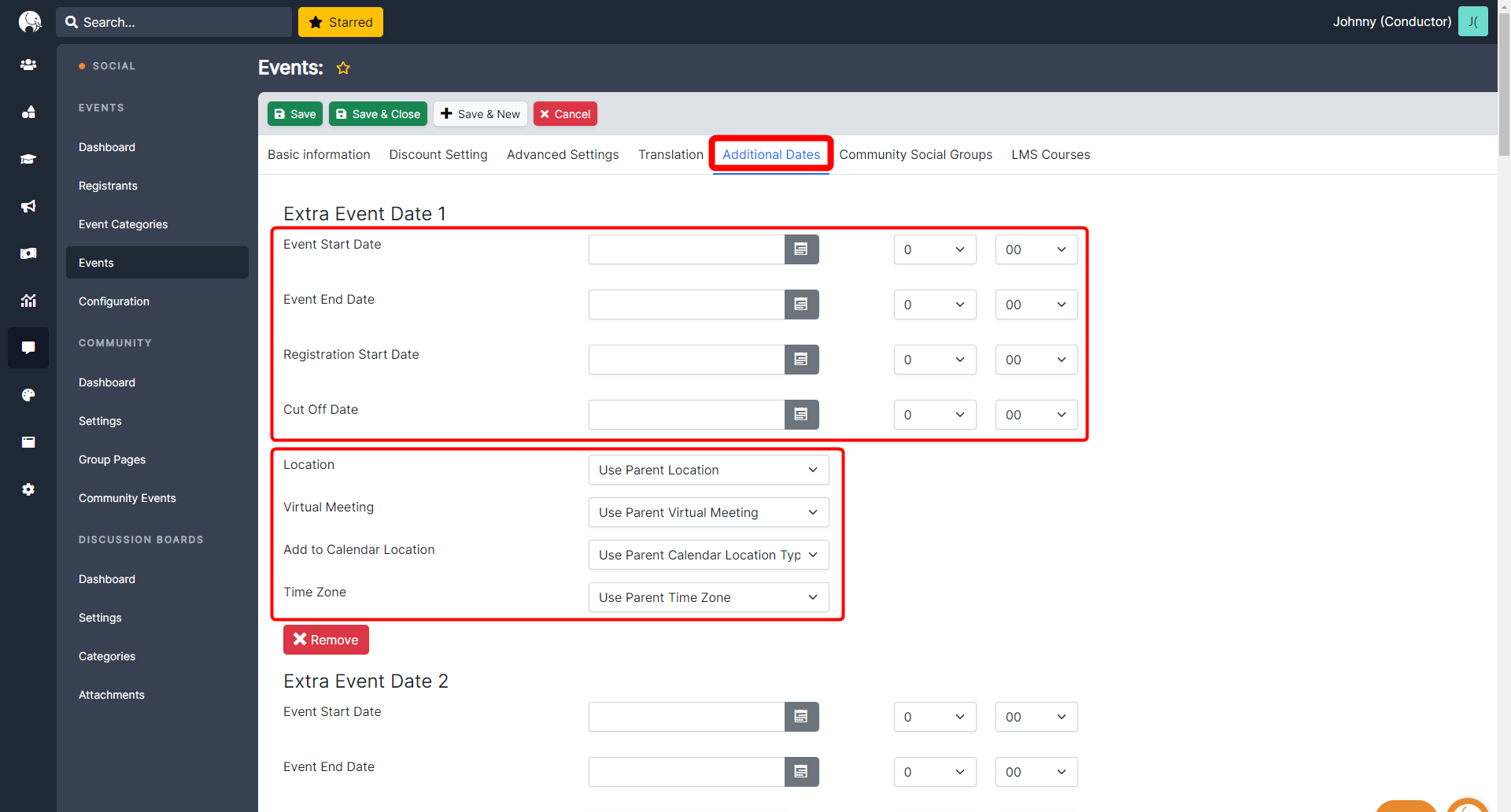 Configure relevant dates and location settings for each Extra Event Date.
When finished configuring all Event settings, click Save. Any dates set up in the Additional Dates tab are created as child events.
Parent and Child Event Registration
Child events may be included in the parent event registration, enabling users to register once for as many child events as are configured.
To turn this feature on, navigate to the Basic Information tab and select Yes for Auto-Register Child Events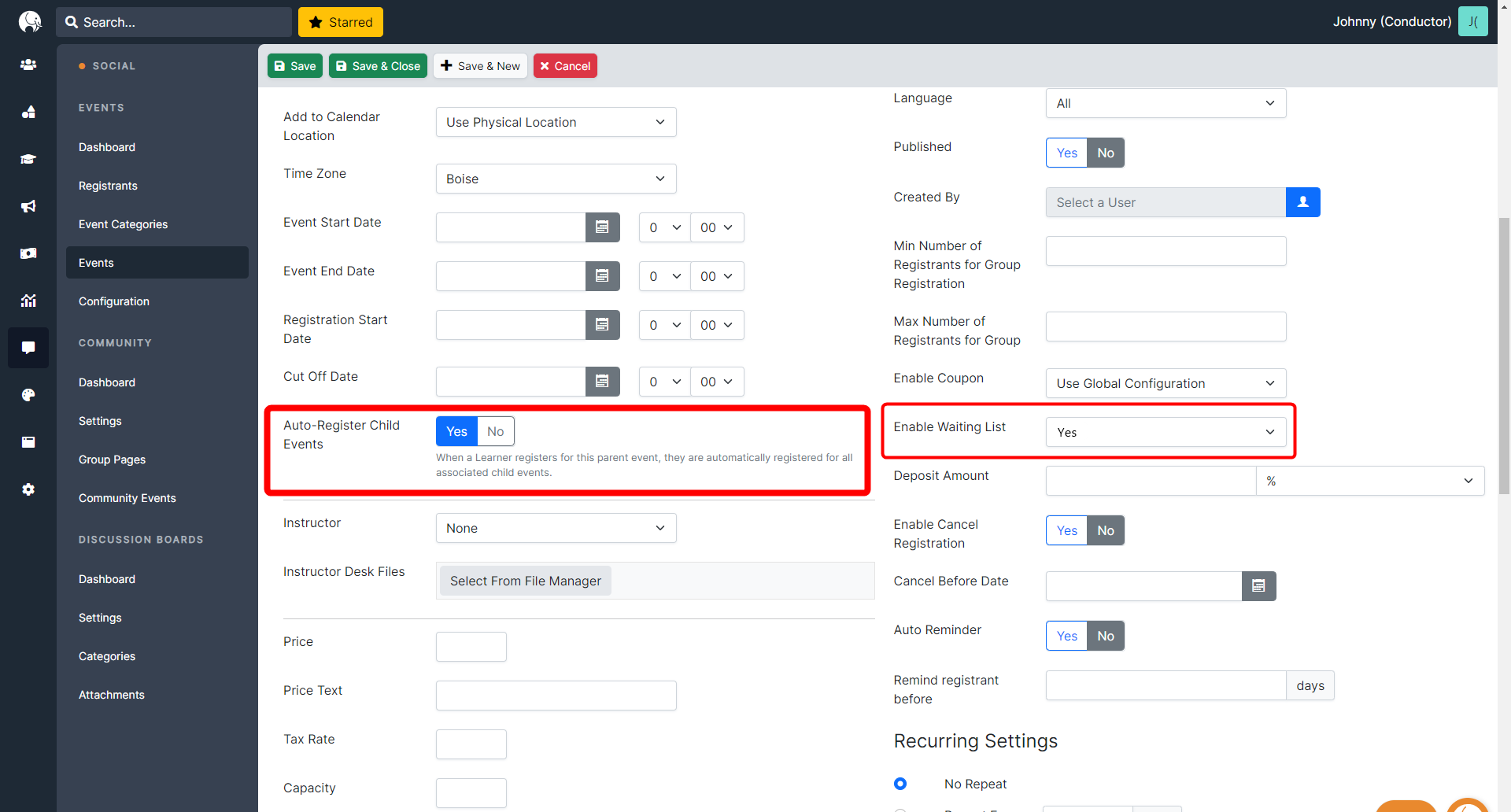 When Auto-Register Child Events and Enable Waiting List are both enabled. Learners added to the waiting list for the parent event are also added to the waiting list for the child events. Users are sent a single Notification Email for parents and related Child Events.
From the user portal, the parent event details page shows that the child events are included.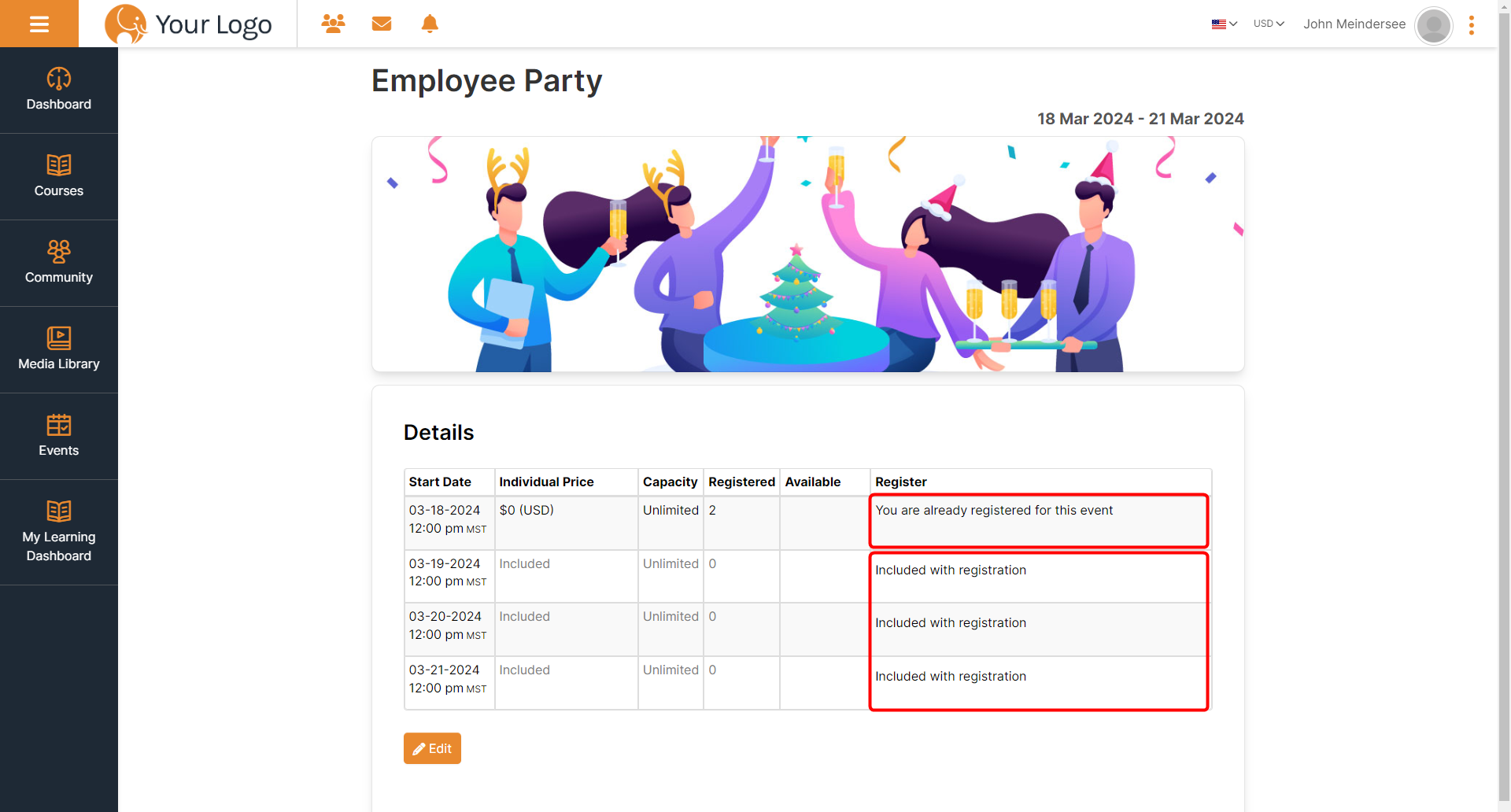 Users who cancel their registration to an Event are also automatically removed from all child events.
Event Exports
Download an export file from the Event list view. Event Exports include a "Parent ID" column, which indicates the Parent of a Child Event.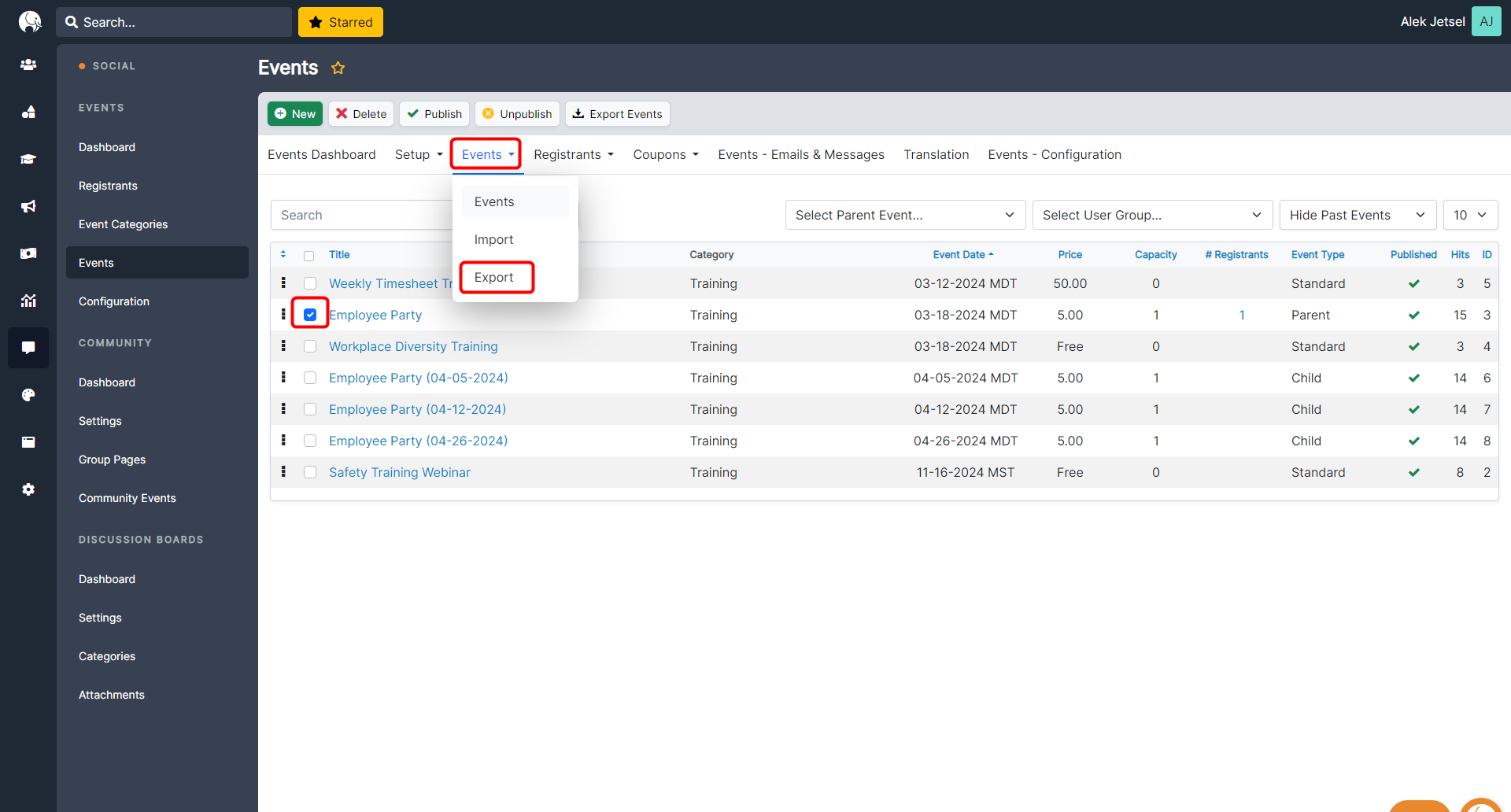 For more information about Events, review any of the following help center articles: