Giving an Event a Capacity Limit allows the Event leader or teacher to best manage the number of registrants and ensure instruction or training can be delivered efficiently to the users in attendance.
Go to Social > Click Events > Click New or select an existing event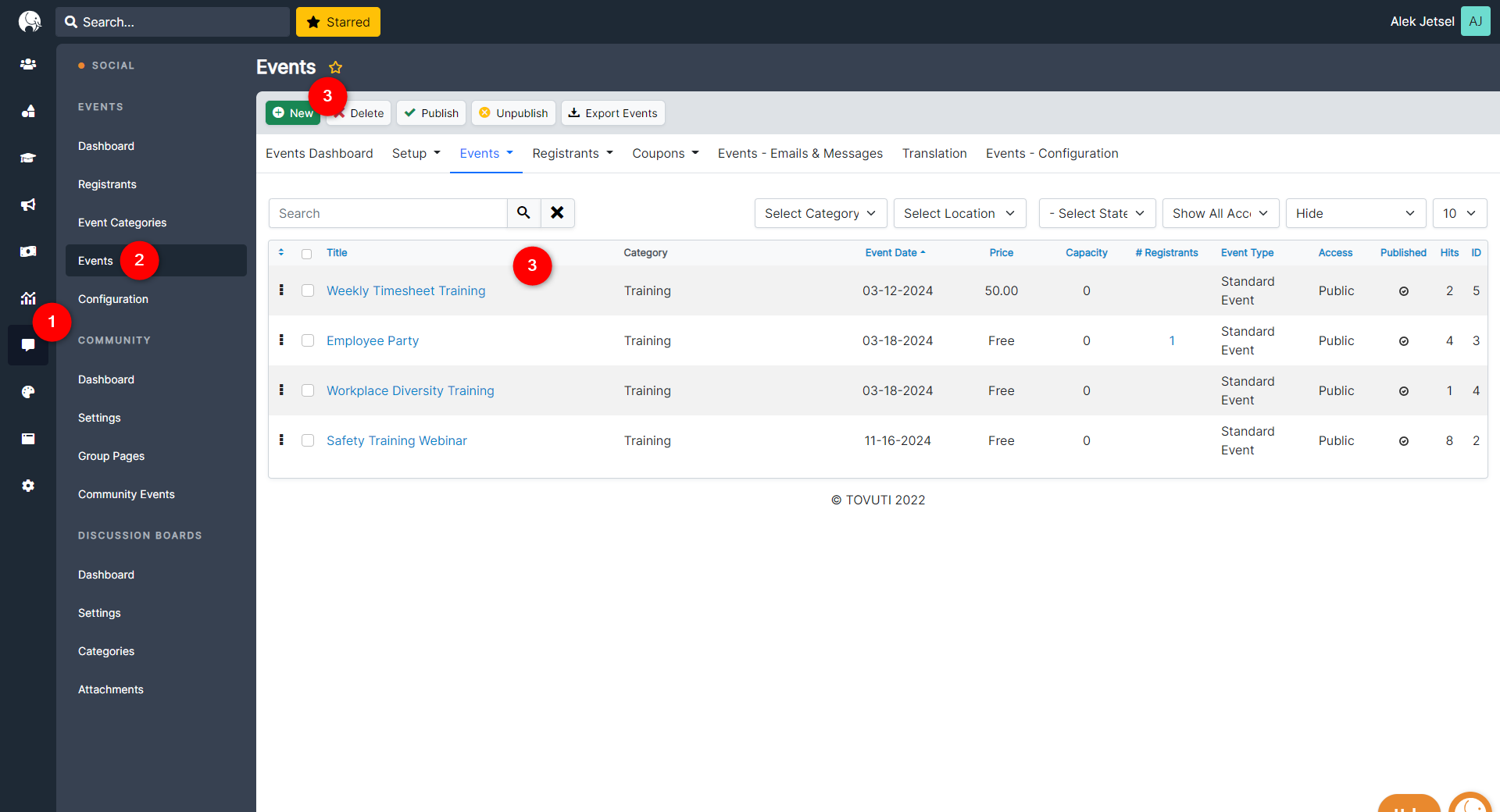 Stay in the Basic Information tab.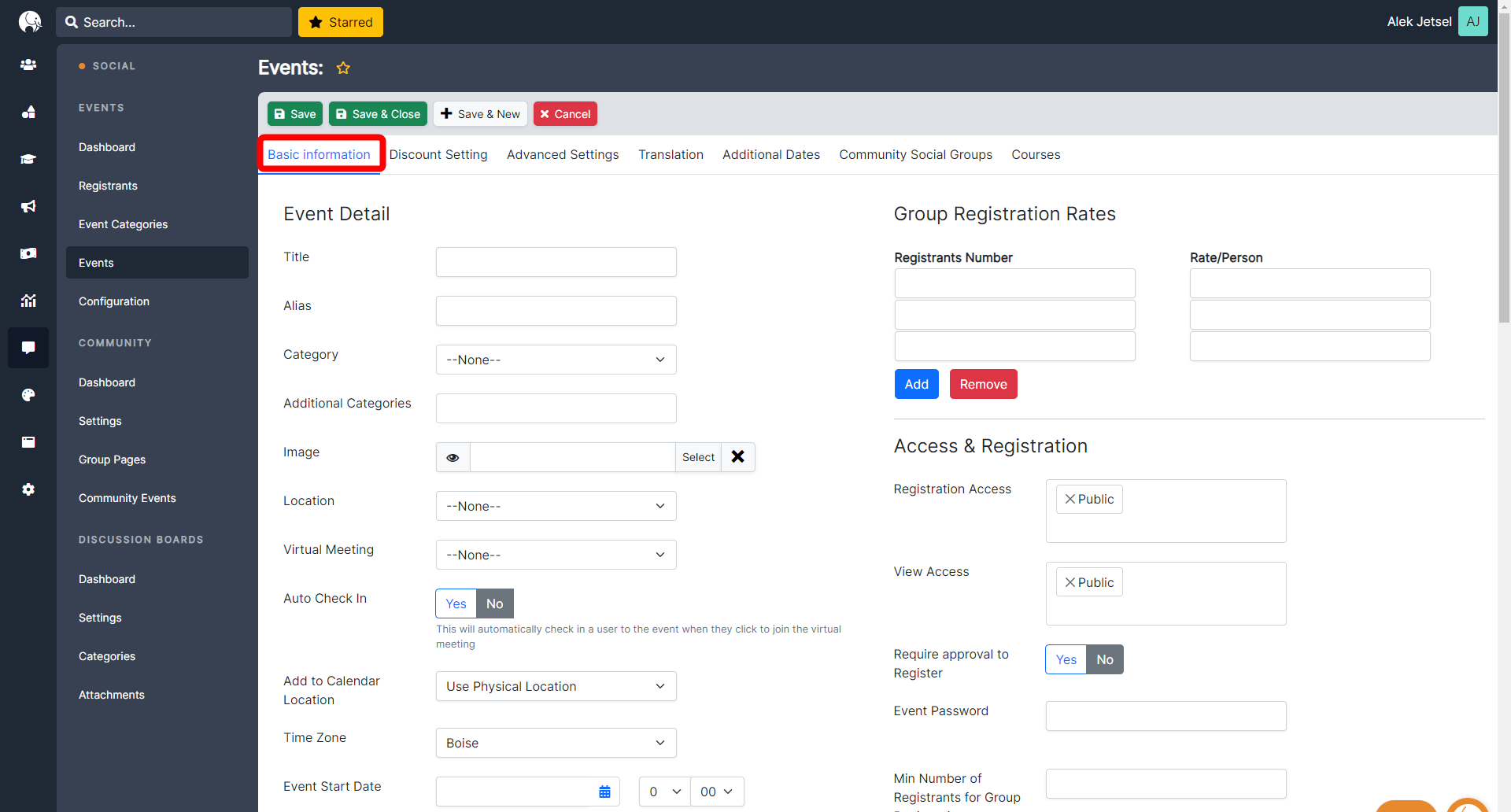 In the right-side column, provide the numbers in the Capacity field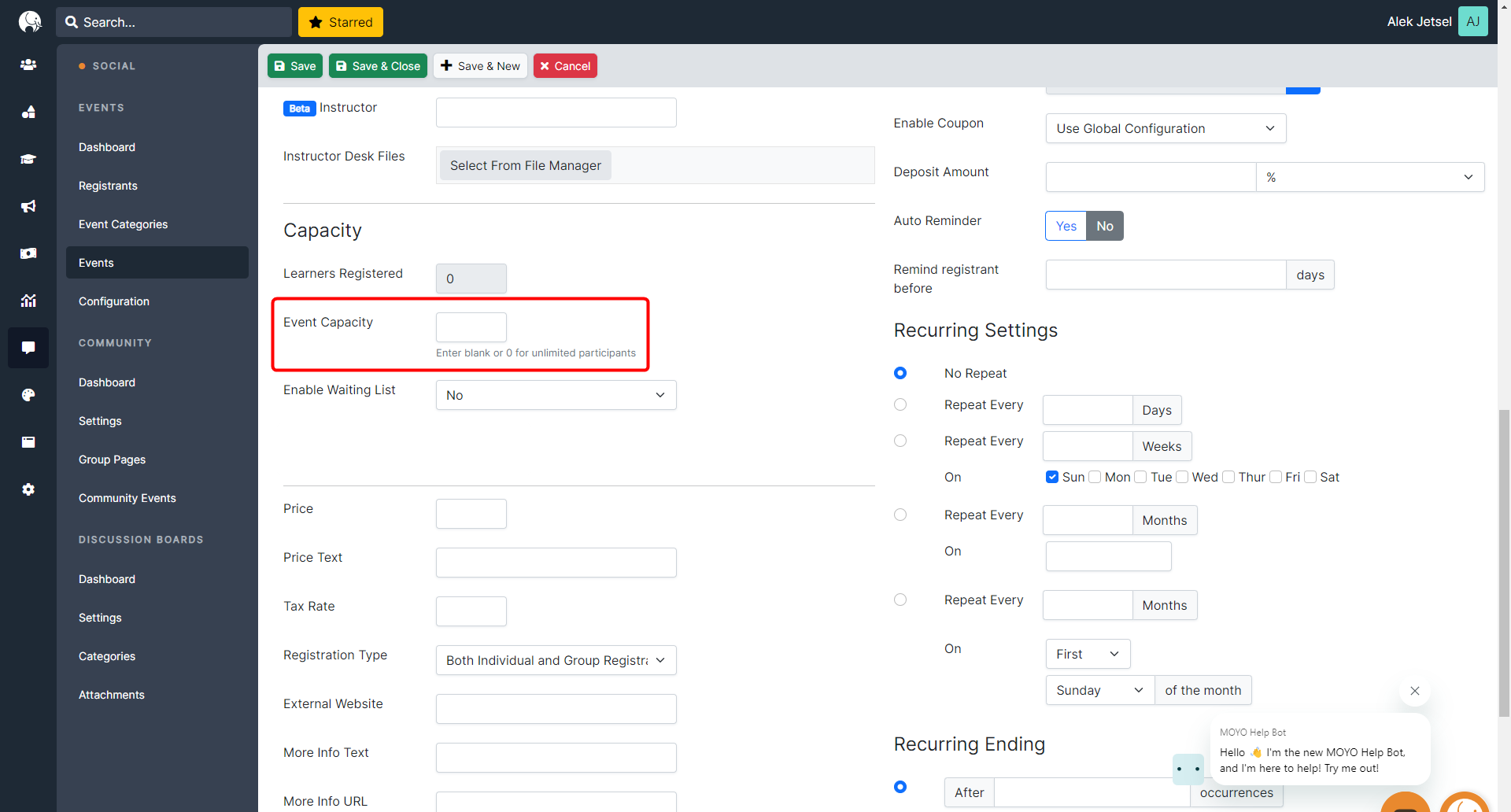 Click Save.
To manually add users to this event, go to Registrants > click New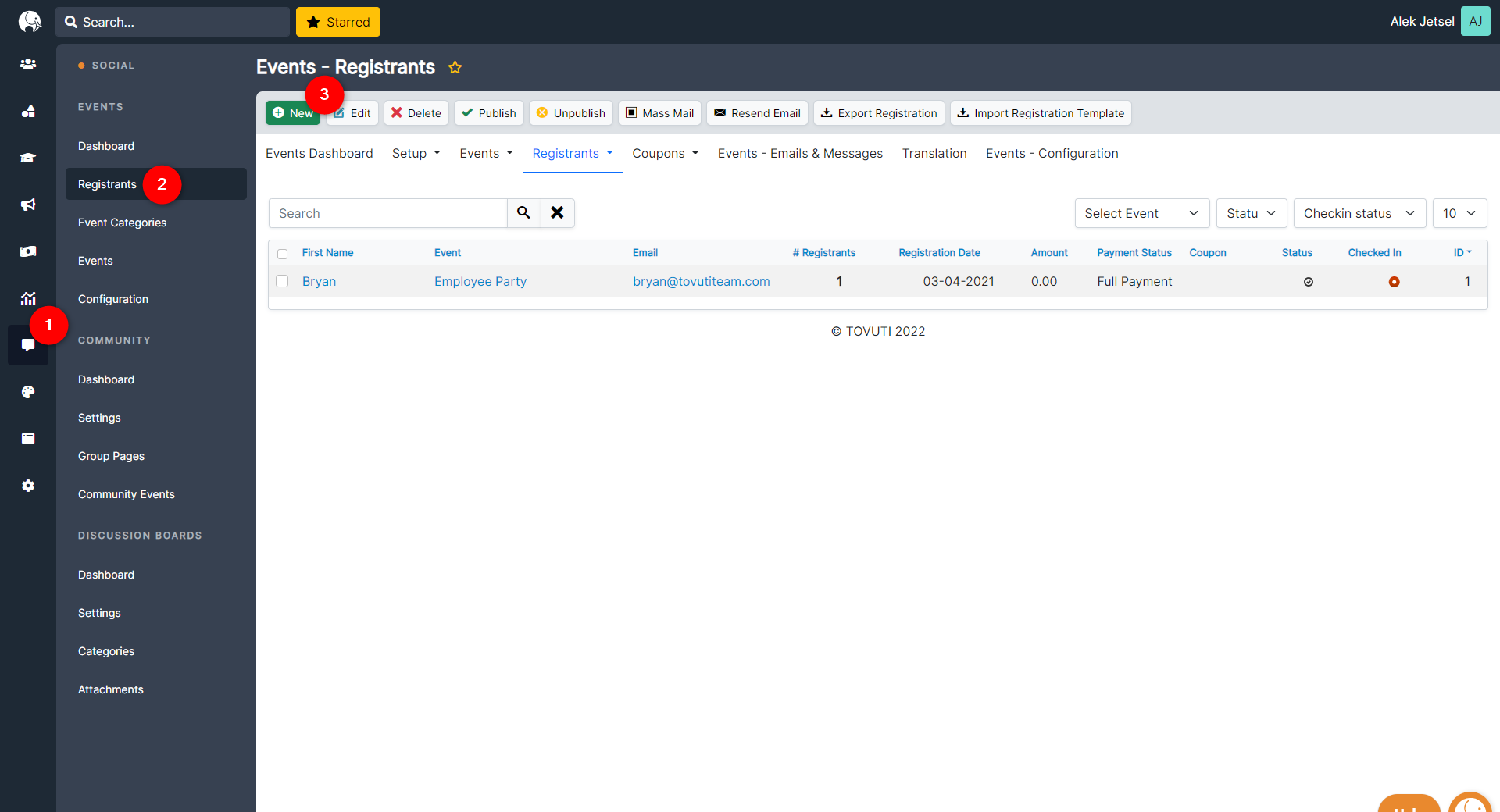 Select the Event for this user and select the User from the modal list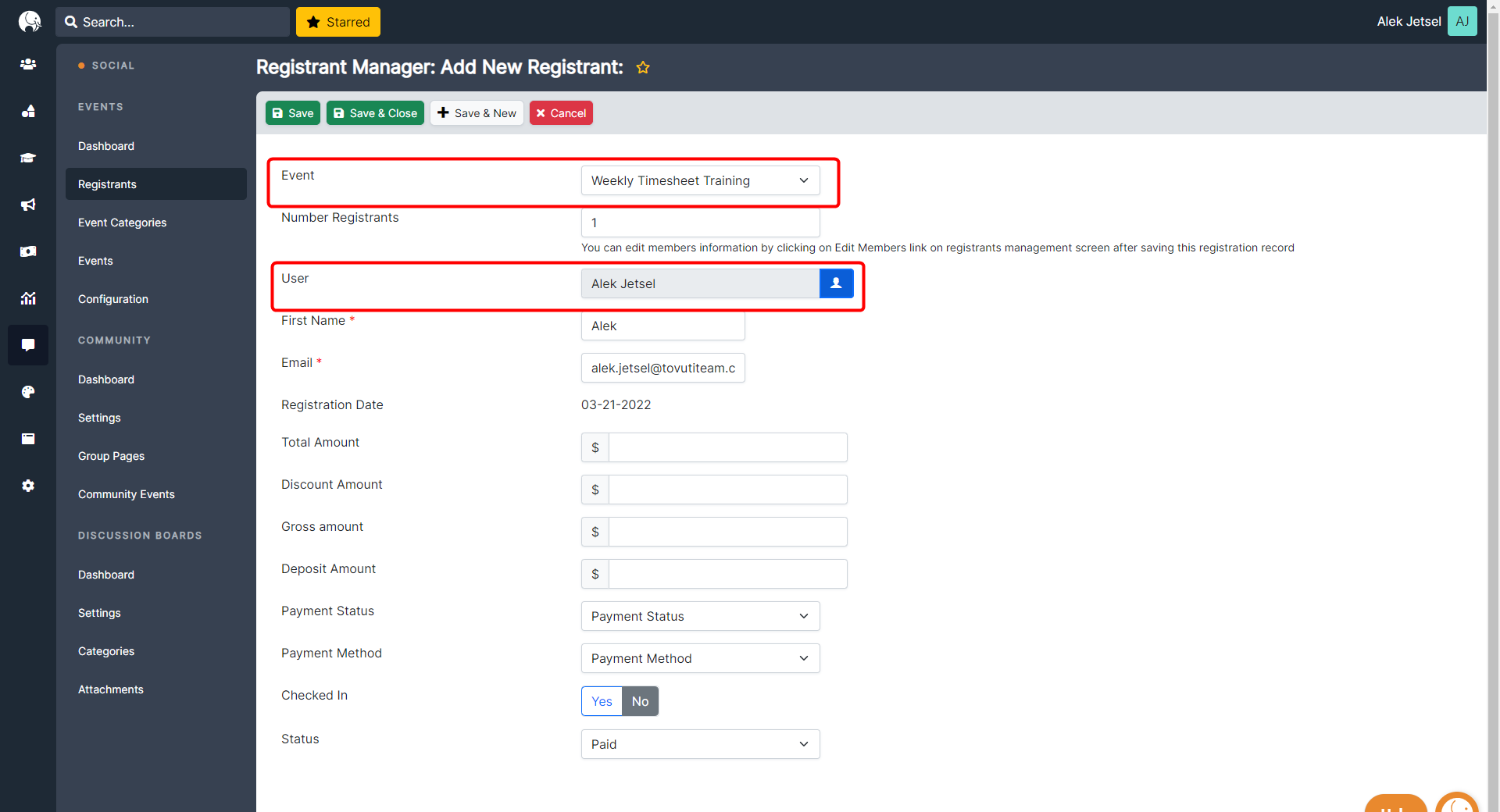 Upon successful registration, the following modal will appear: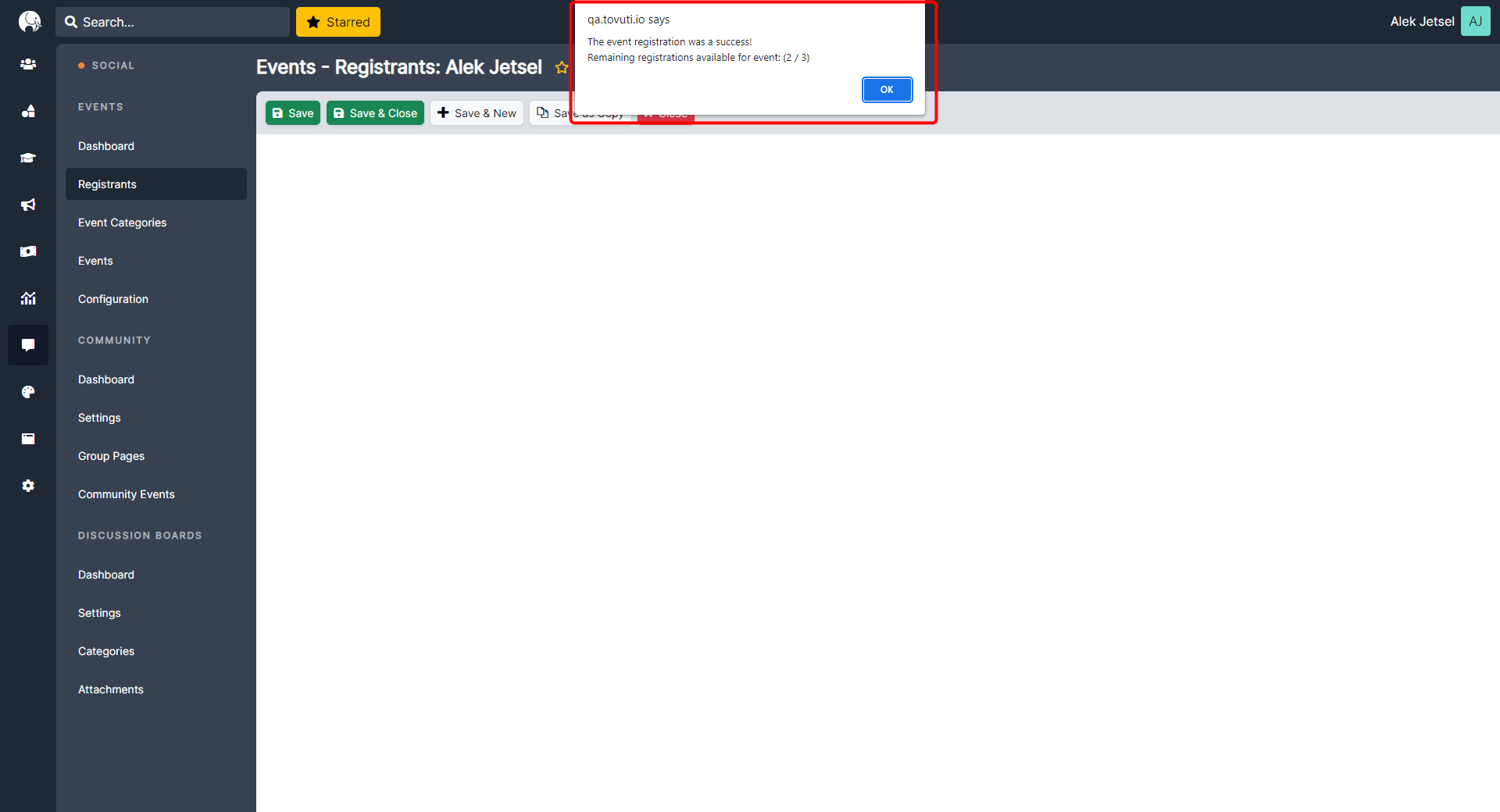 If the event capacity has been exceeded, the following modal will appear: