Every Team Member listed in the Team Lead Dashboard includes the following actions, which are Admin-controlled configurations.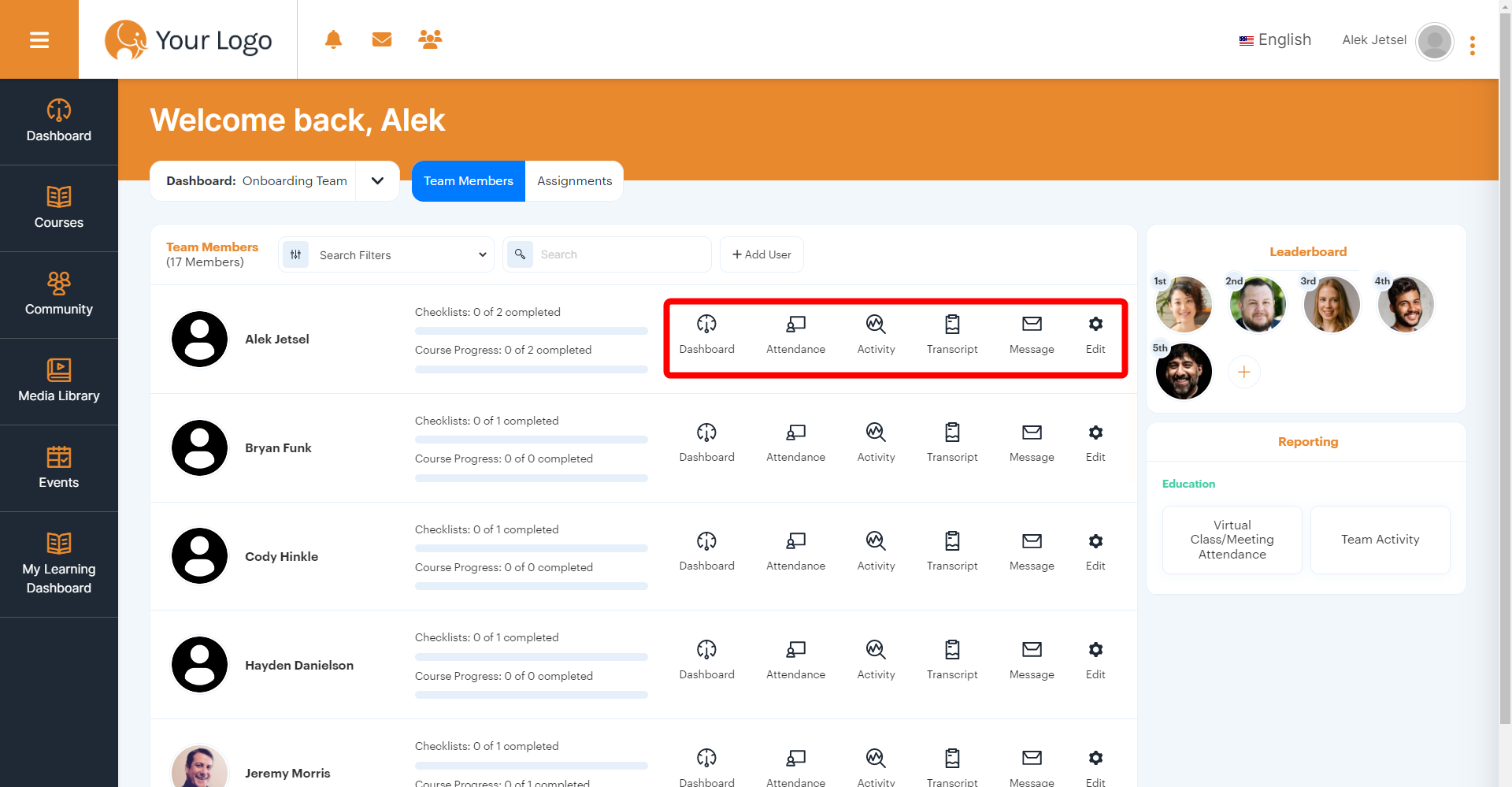 Dashboard
View this Member's Learner Dashboard; including Badges and Certificates, Checklists, Course Progress, and more.
Attendance
View and download this Learner's Virtual Classroom attendance data. For information on configuring Virtual Classrooms, view the Help Center article here.
Activity
View and download this Learner's activity data. Reports that include multiple Users are configured by Admins in Activity Reports.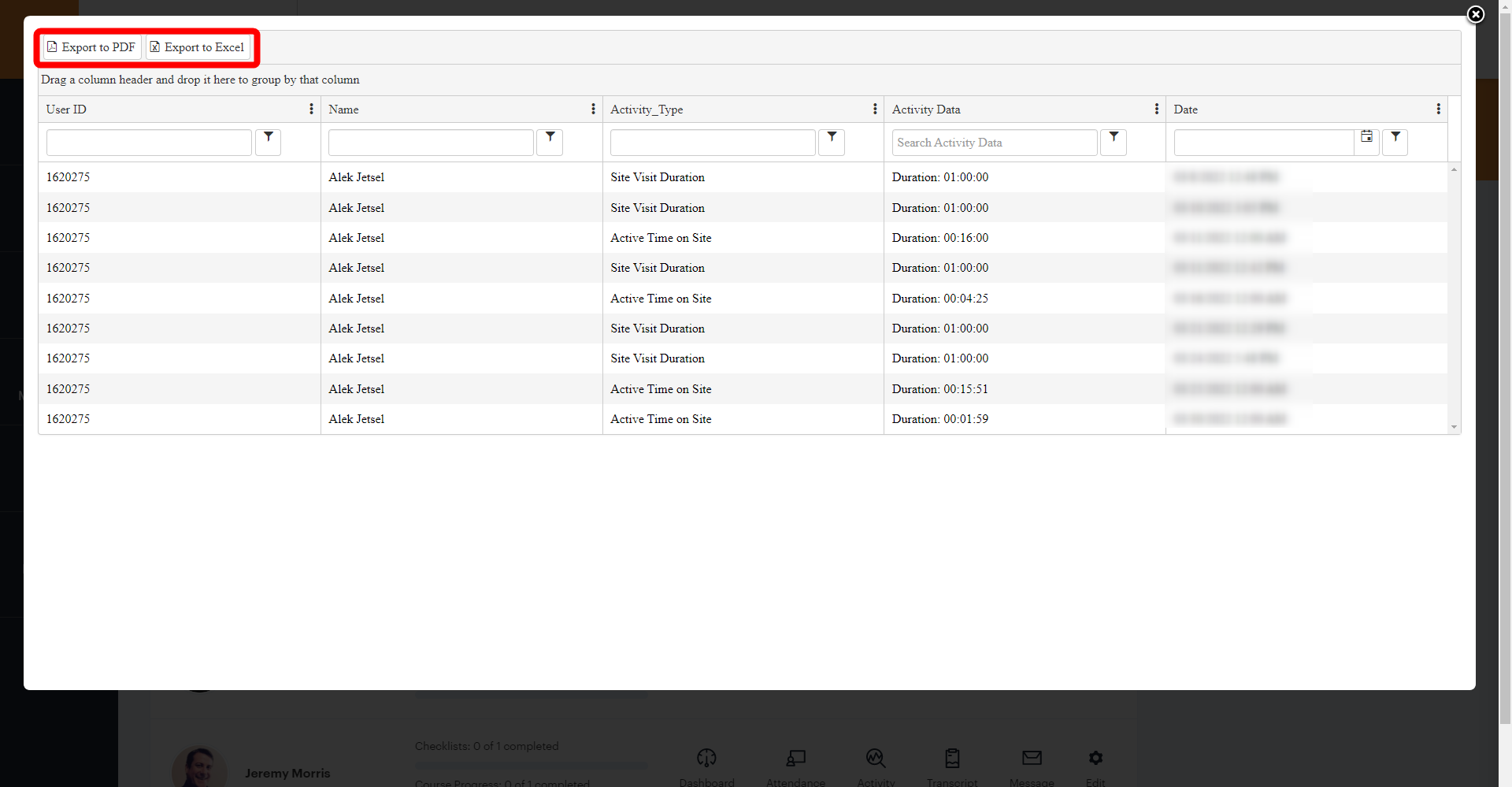 Transcript
View this User's transcript.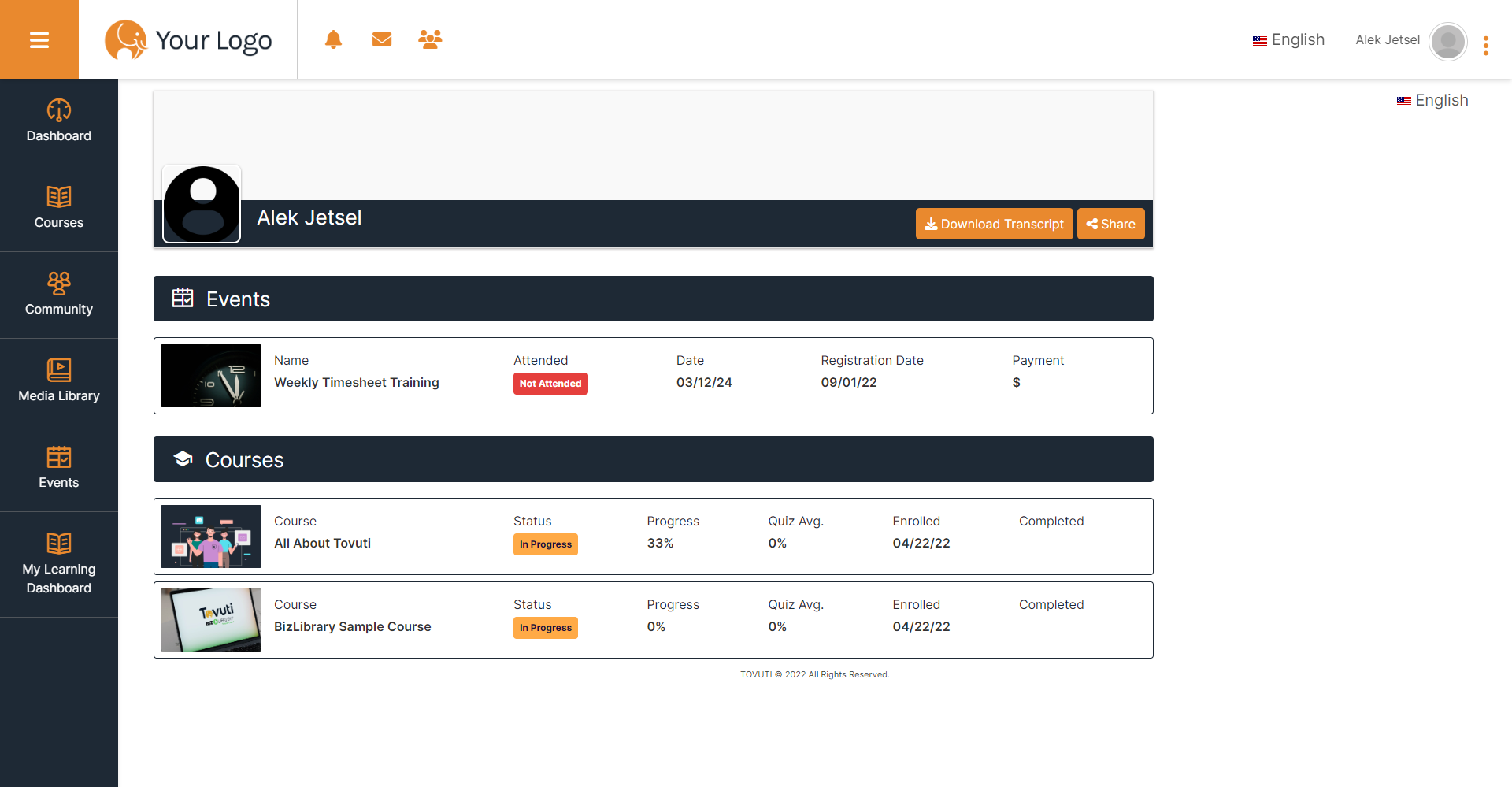 Message
Send this User an in-app message.
Edit
Edit the Profile Fields, User Groups, etc. These actions are configured in Team Lead Permissions.