When enabled in Team Lead Permissions, Team Leads have the ability to add new Learners to their Team without logging in to the Admin Portal.
From the User Portal > click Team Lead Dashboard > click the Team Members tab > click Add User.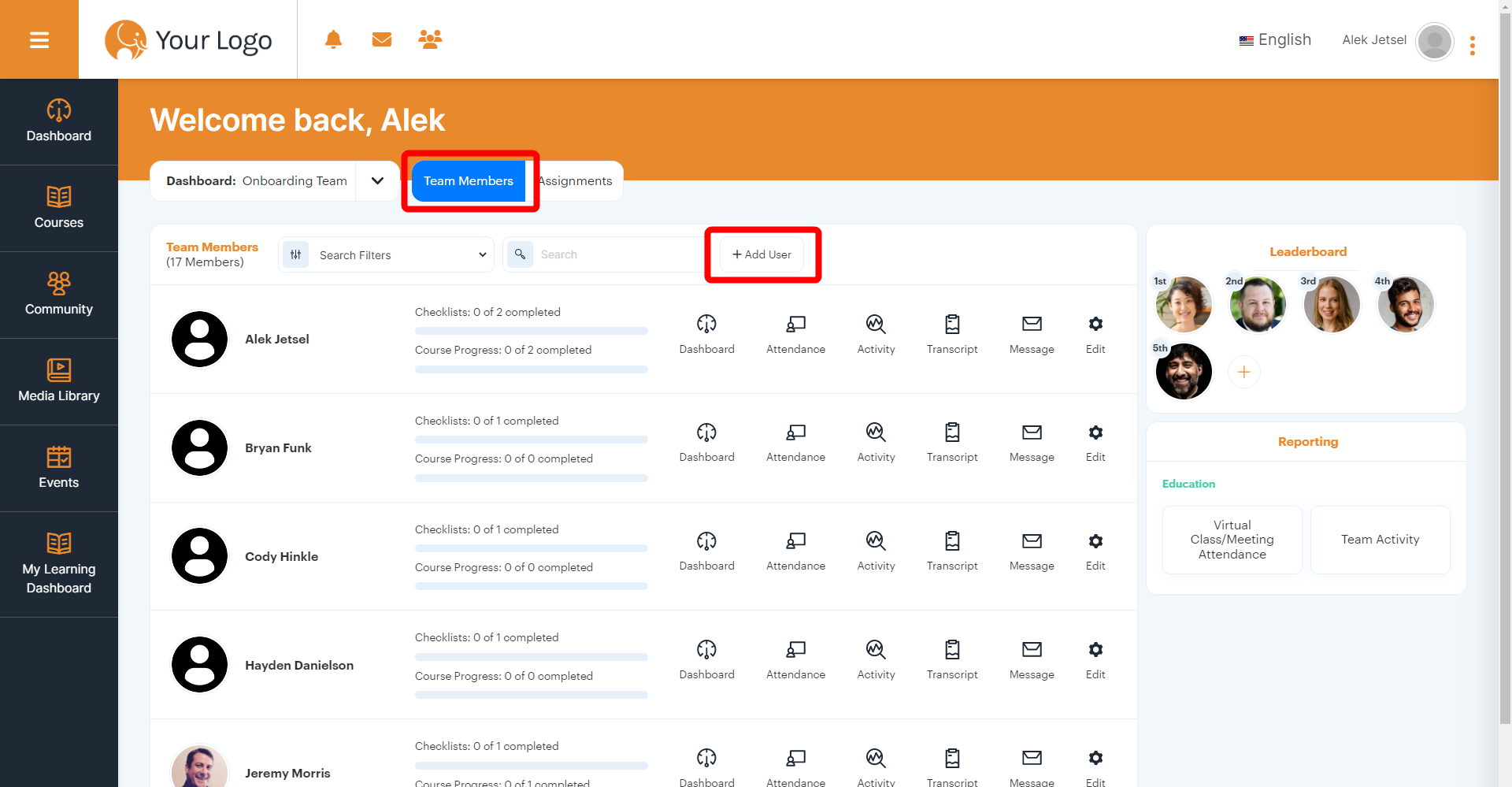 In the modal, provide profile information and select if the User needs to reset their password when first logging in.
Include this User in the appropriate User Groups. Note: in order for this User to be properly added to the Team, they must be included in at least one of the specific Groups listed in the modal.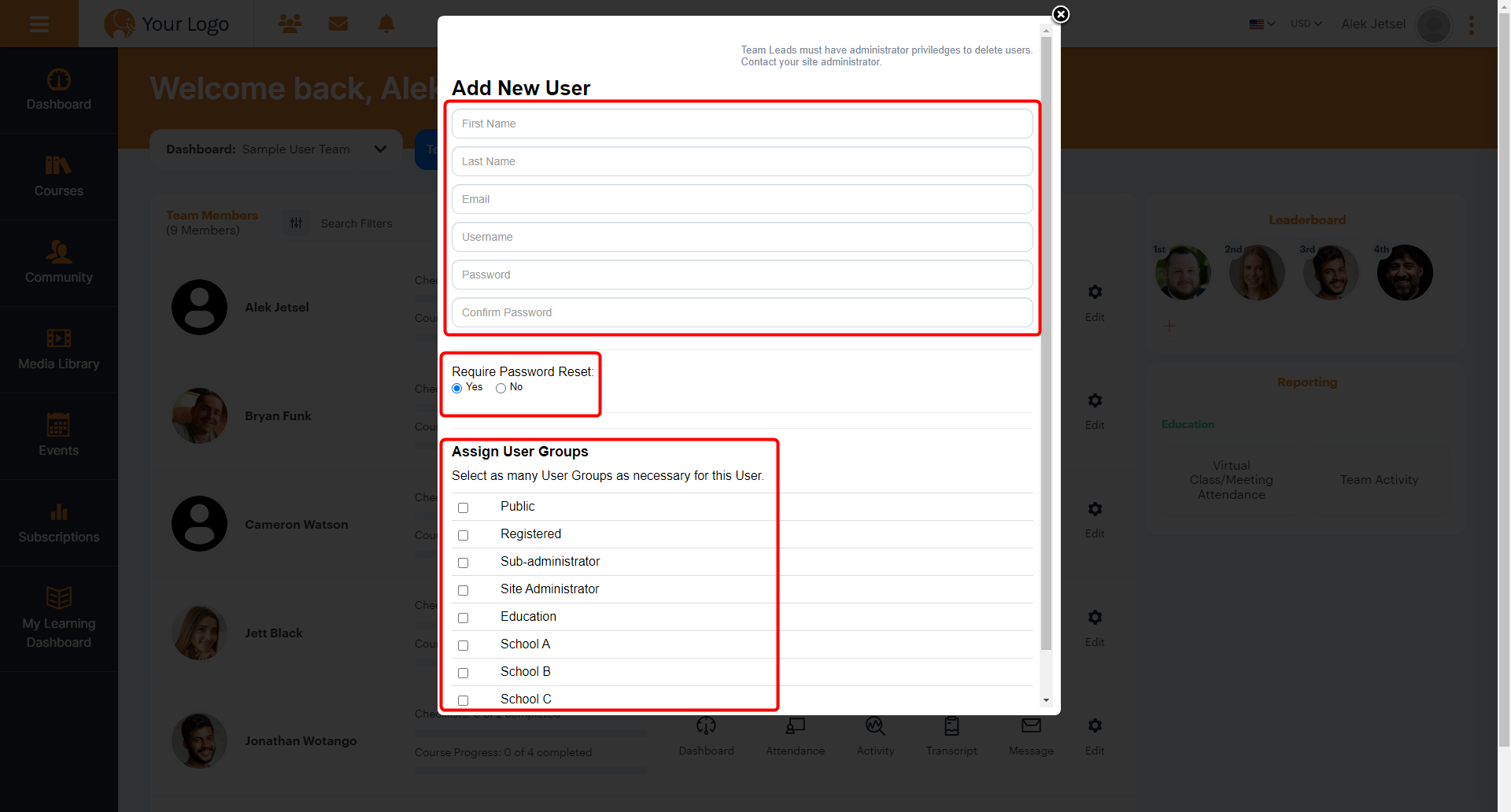 Click Submit.