Administrators may delegate certain Admin responsibilities to Team Leads. Team Leads have some Admin permissions that allow them to add or delete Users, assign Courses, register to an Event, etc.

In User Teams > click the Team Lead Permissions tab > toggle Yes for the granted permissions.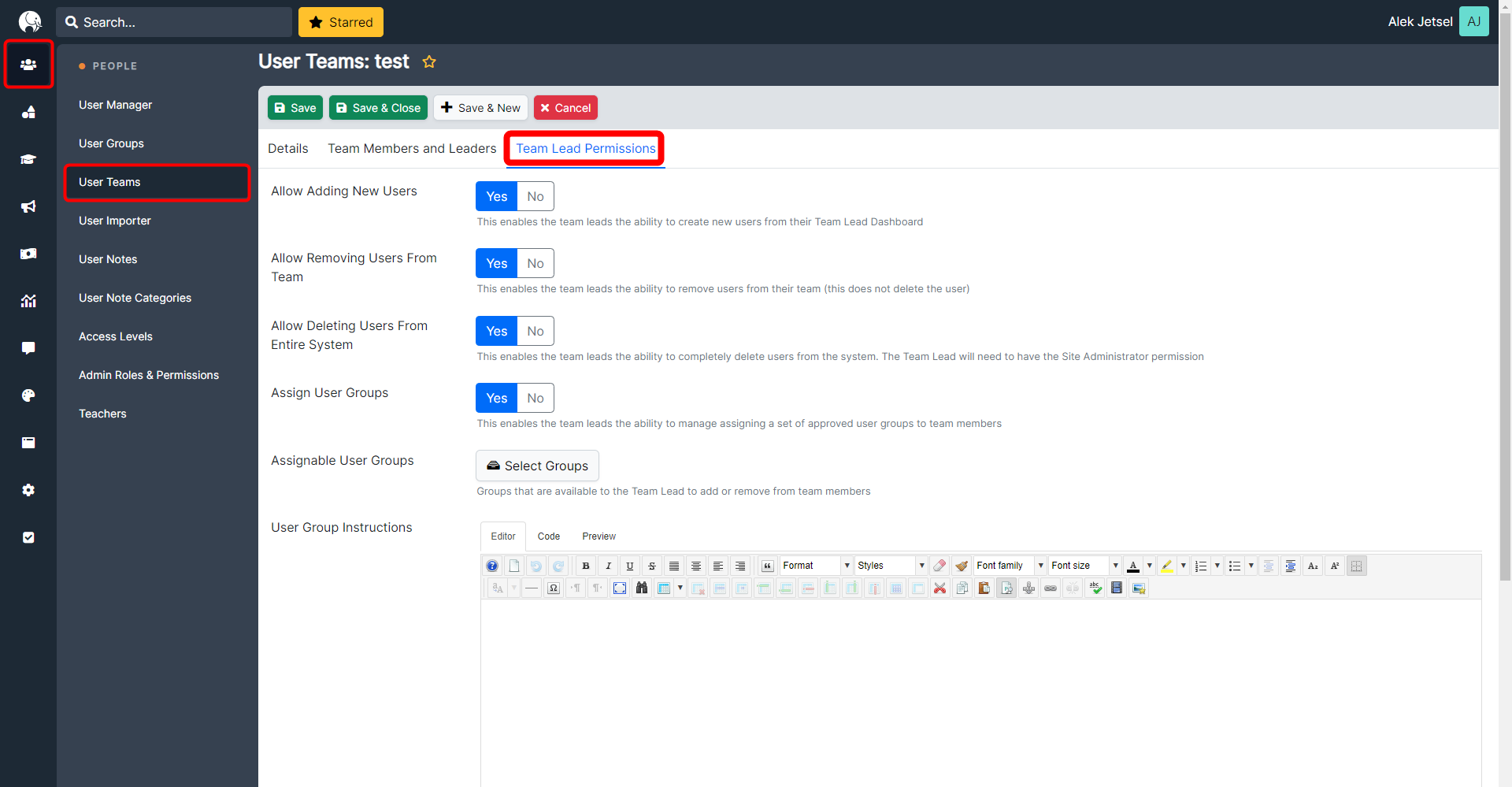 Team Lead Permissions allow Team Leads the following actions from the Team Lead Dashboard:
Allow Adding Users
Allow Removing Users from Team

- this doesn't delete the user

Allow Deleting Users from the Entire System

- requires the Site Administrator User Group

Assign User Groups

Assignable User Groups - an approved list of User Groups that the Team Lead manages

User Group Instructions - provide the instructions shown when Team Leads attempt to add a User to a new Group
If the User Group Instruction text box is left blank a default message "To be a part of this team you must assign at least one of the following groups:" is shown in the Team Lead Dashboard.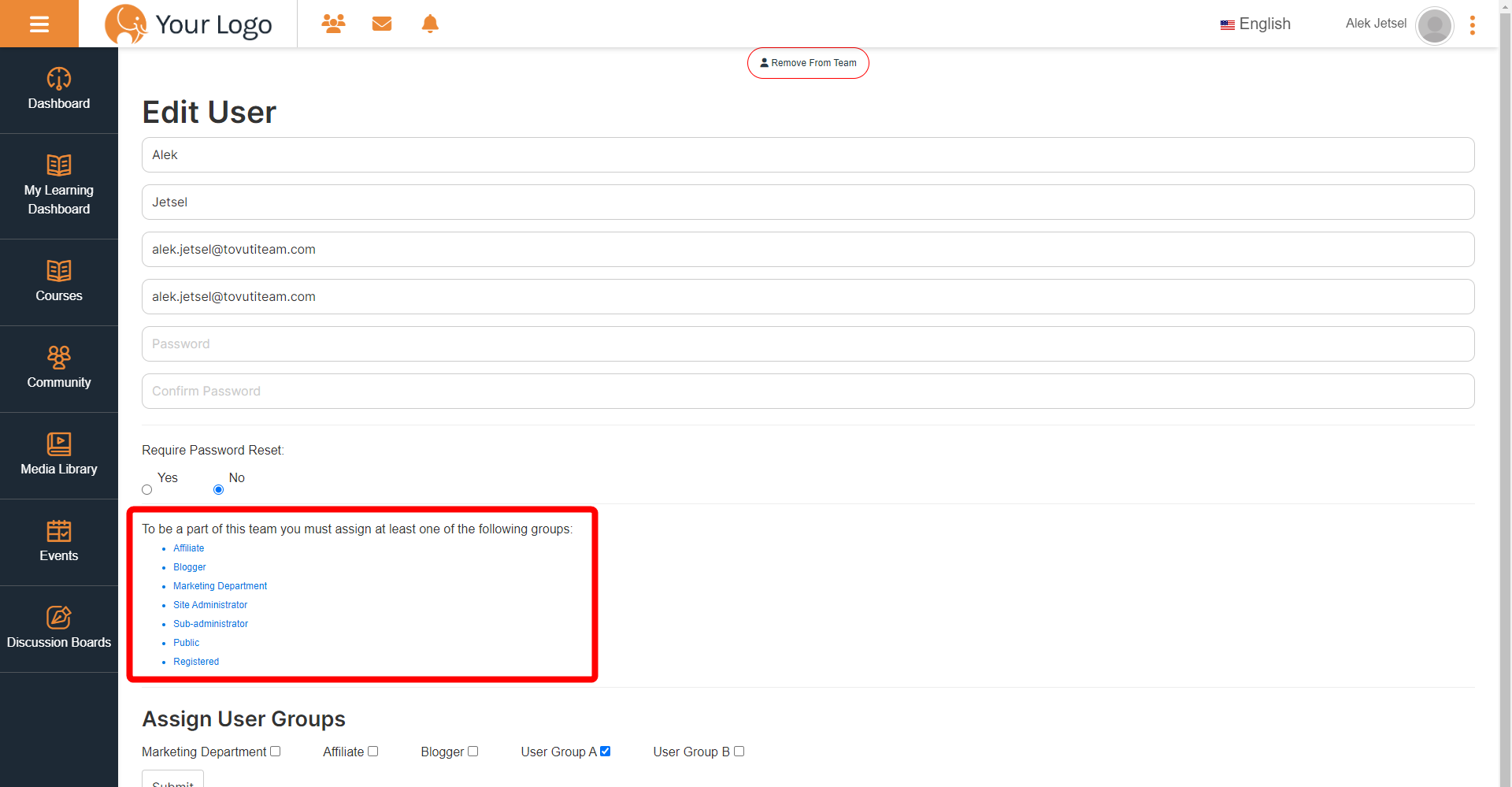 Approved User Groups Available for Team Lead to Manage
Allow Assigning Events
Allow Assigning Courses
Approved Courses

- Assignable Courses

For additional information on setting up User Teams, view the Help Center article here.