Learning Settings allow the admin to manage a variety of LMS customizations..
Go to Learning > Click Settings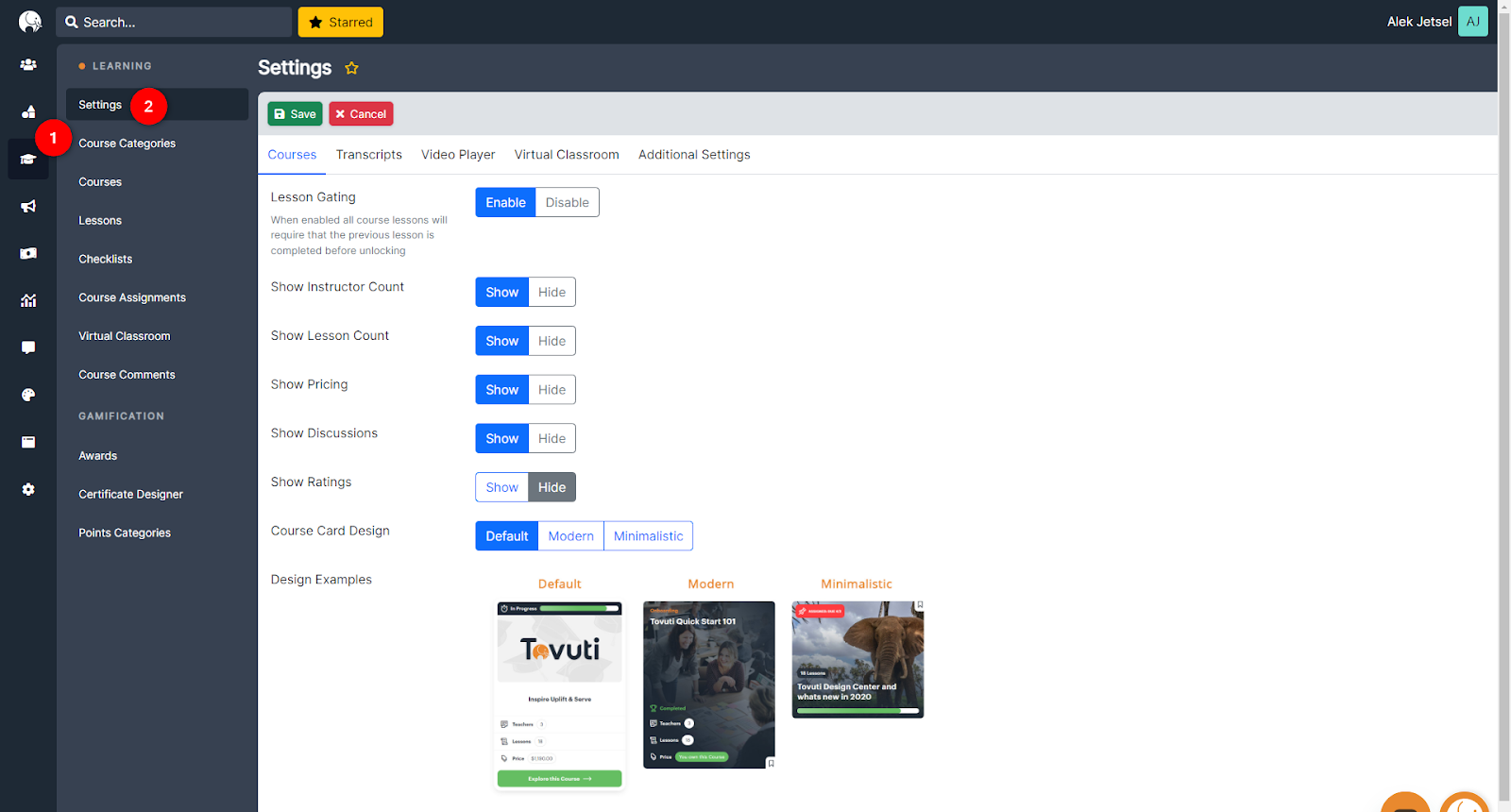 In the Courses tab, manage the settings that direct how users view and interact with courses.
Configure if Lesson Gating is enabled. When enabled, lessons are only unlocked after completing the previous lesson.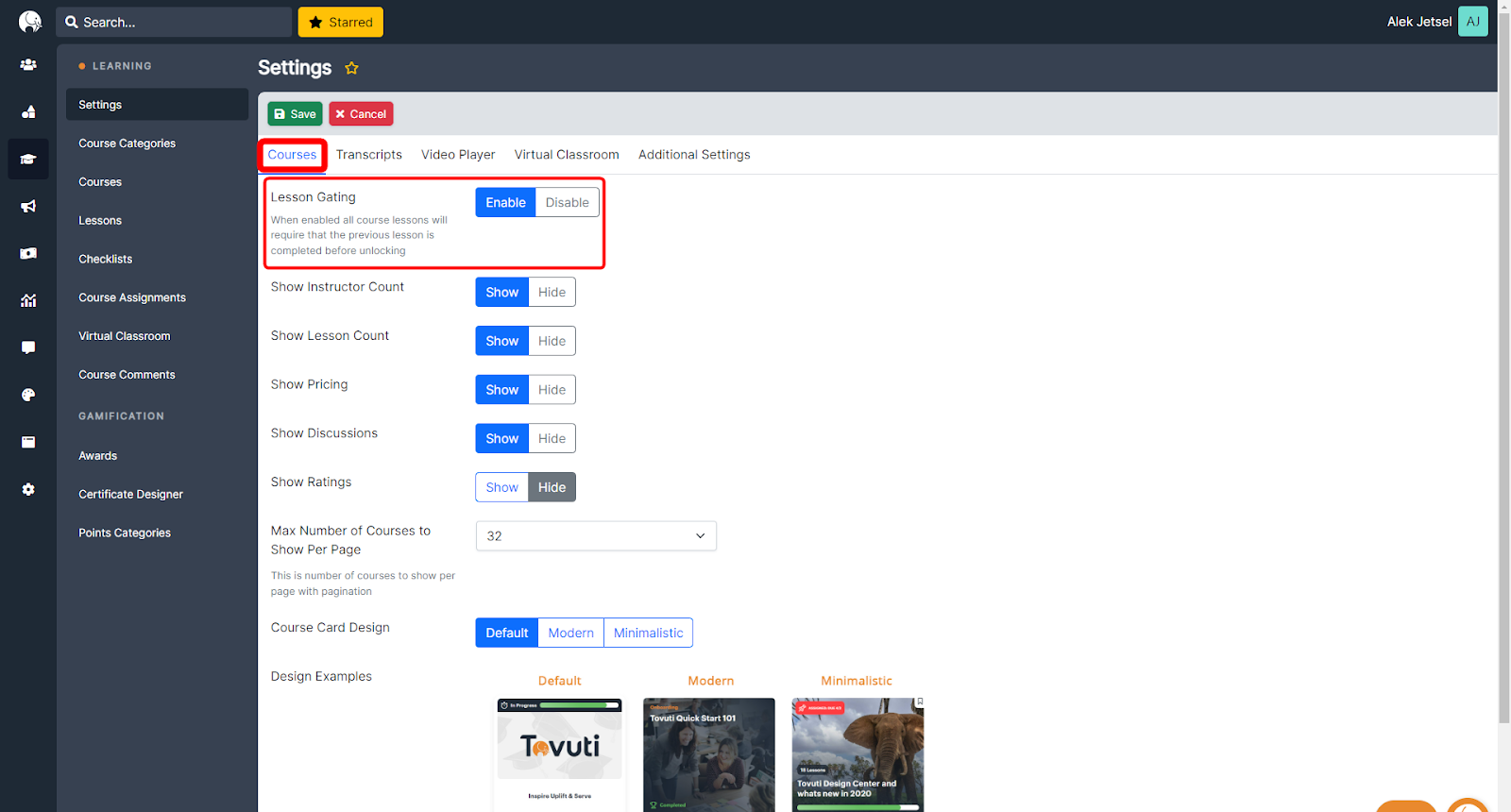 Enable the following to be shown on the Course page by default: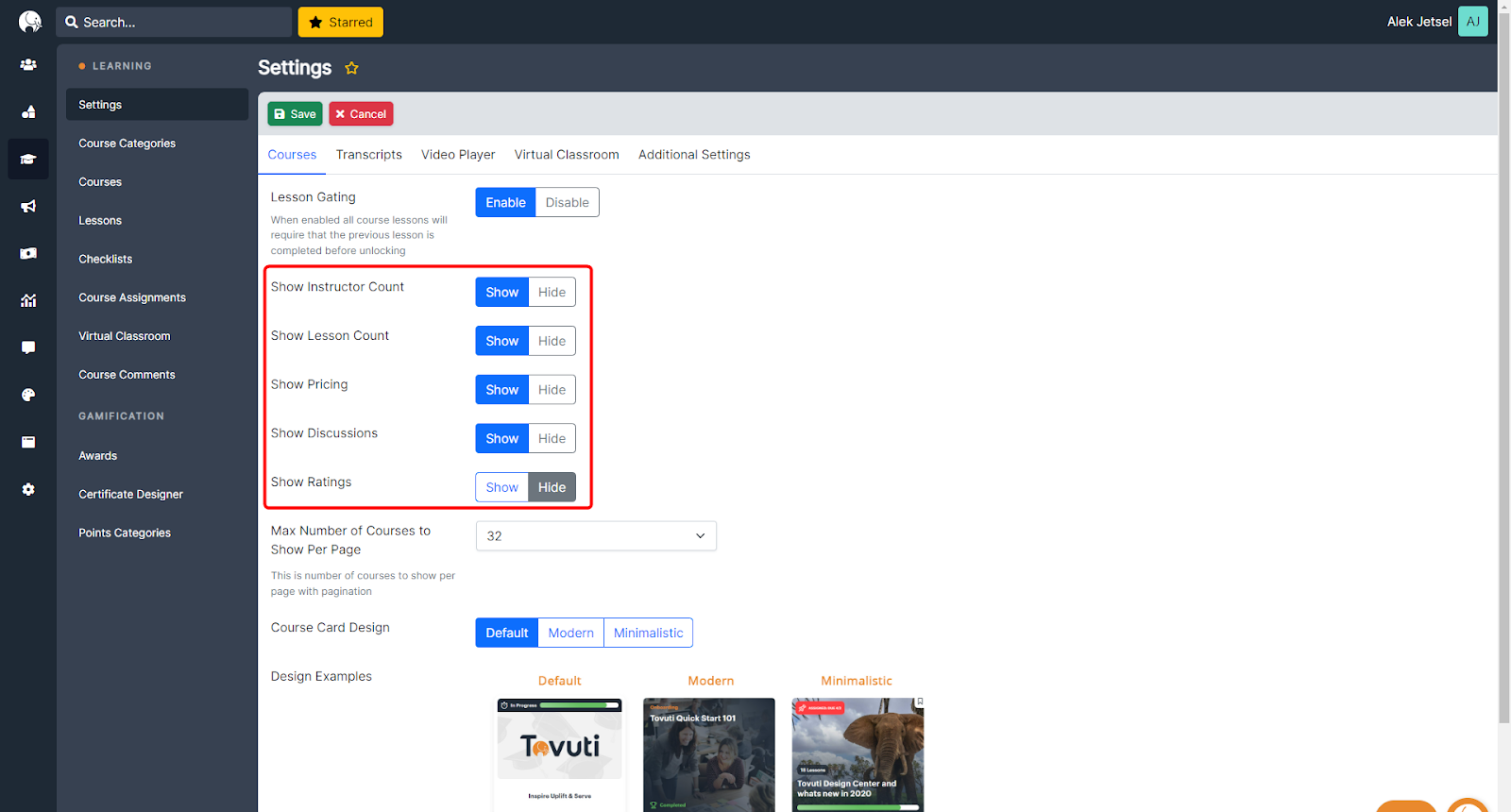 Configure the Max Number of Courses displayed on the course page and the Card Design.
The image shown for each Course Card is configured in the Design tab of the Course editor.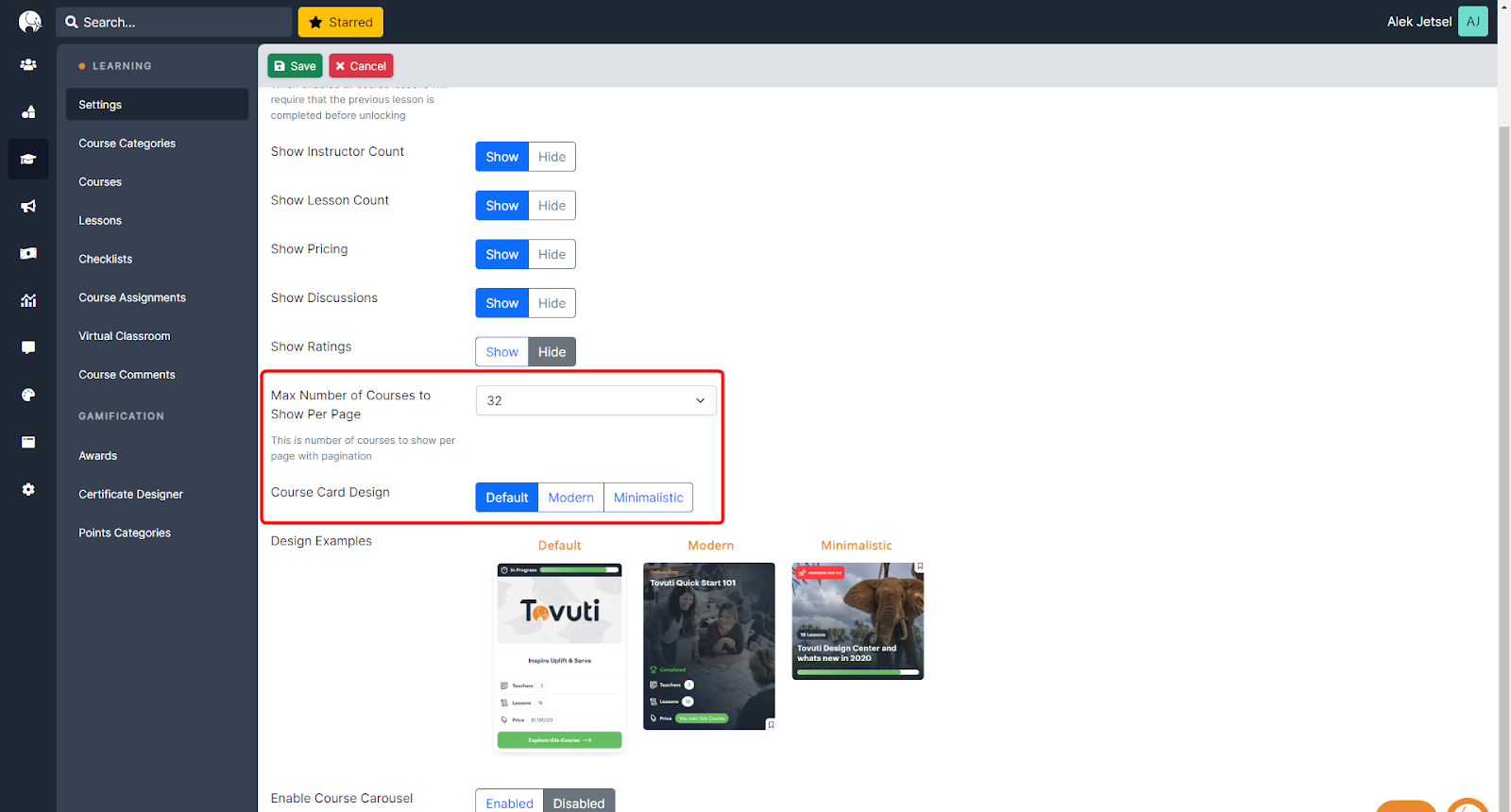 In the User Portal example below, the Default card design is shown.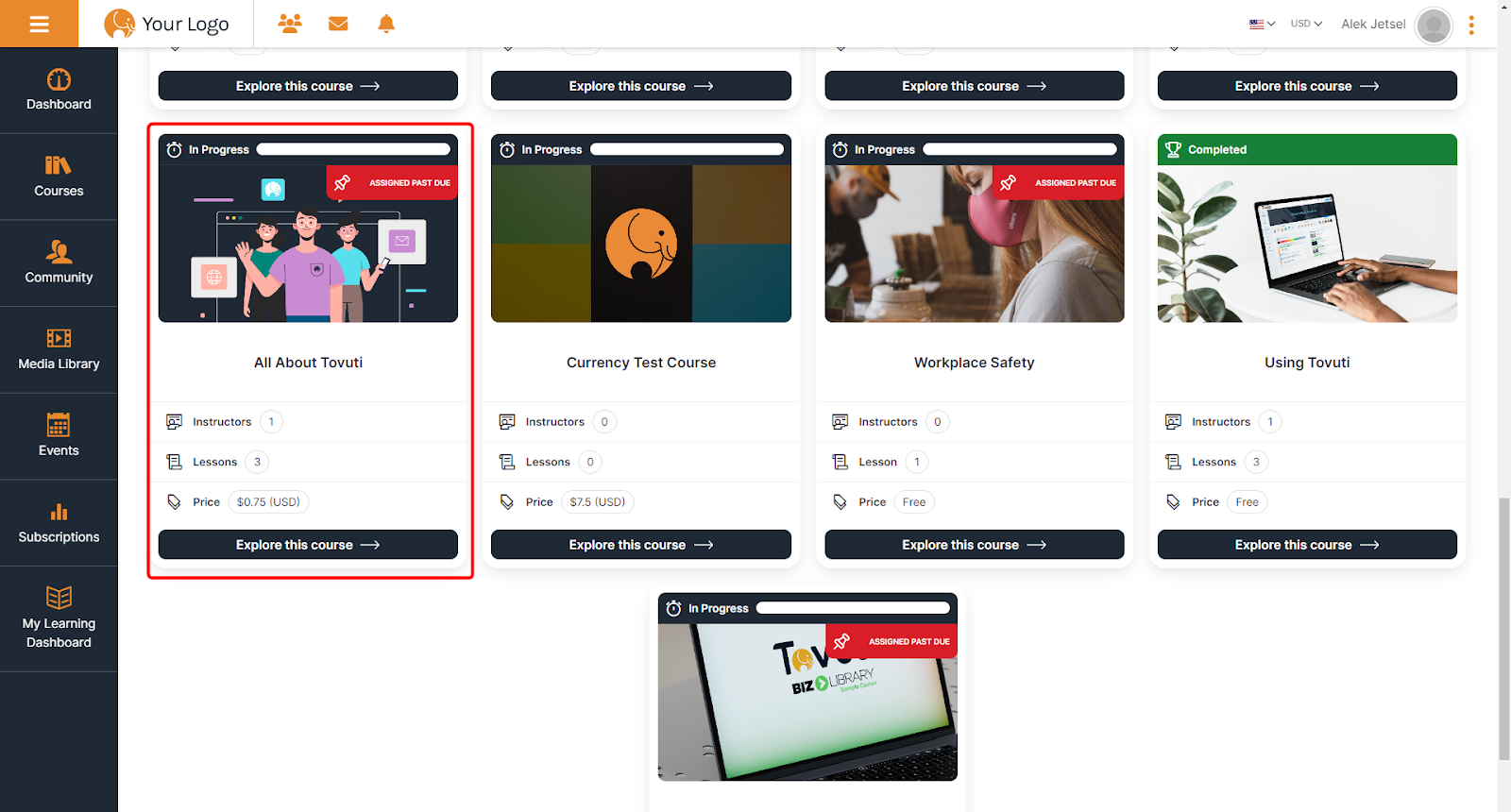 When Course Carosel is enabled, course cards are displayed horizontally rather than scrolling through the list vertically.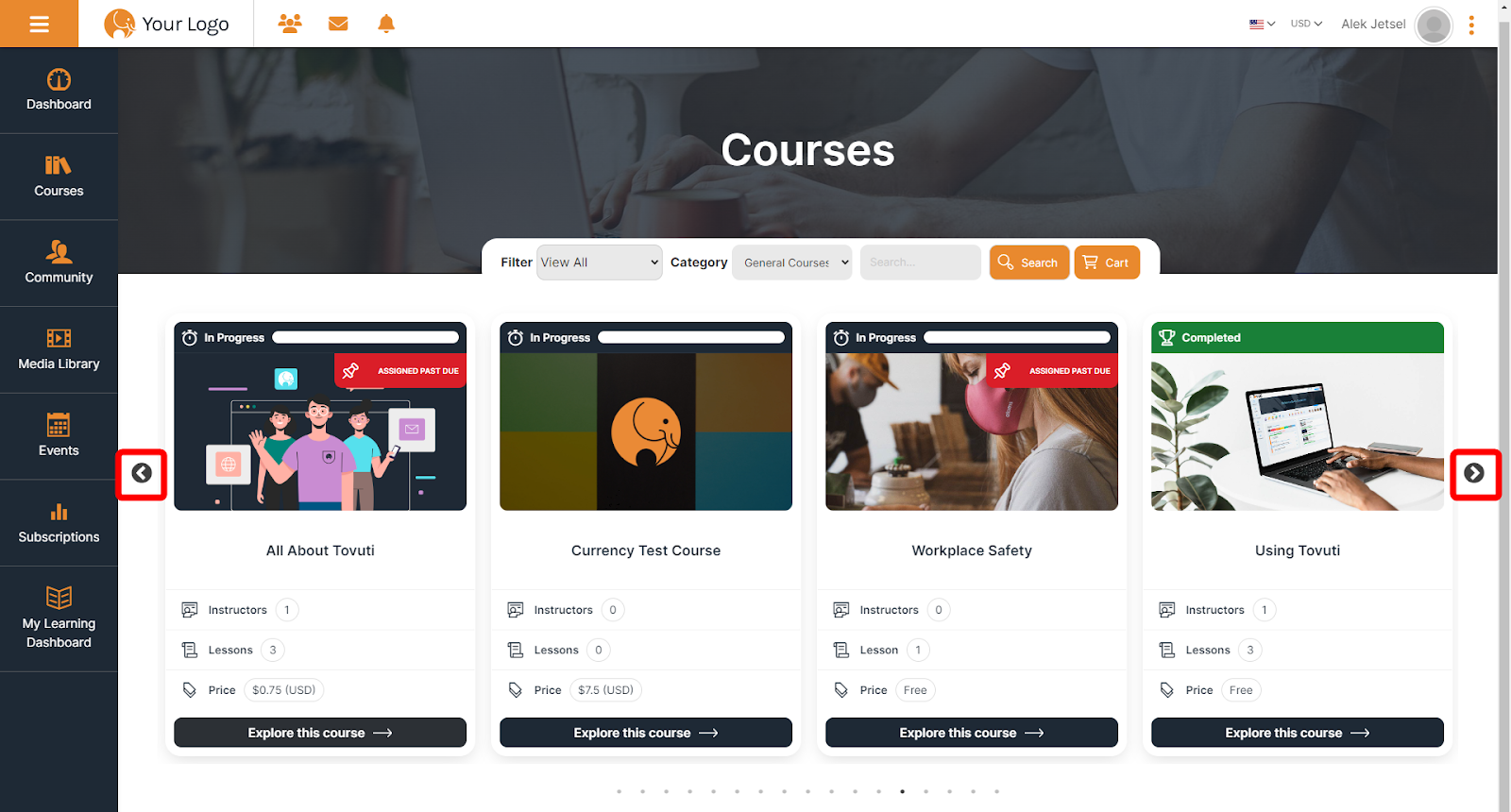 In the Transcripts tab, customize the User View Transcript page.
Suggested image size for Default Transcript Cover is 1268x139 px.
Select if the following modules are included in the Transcript:
Full Course Data

SCORM Interactions & Objectives

Badges
Certificates
Courses
Events/Live Classes
Cover Image
Profile Image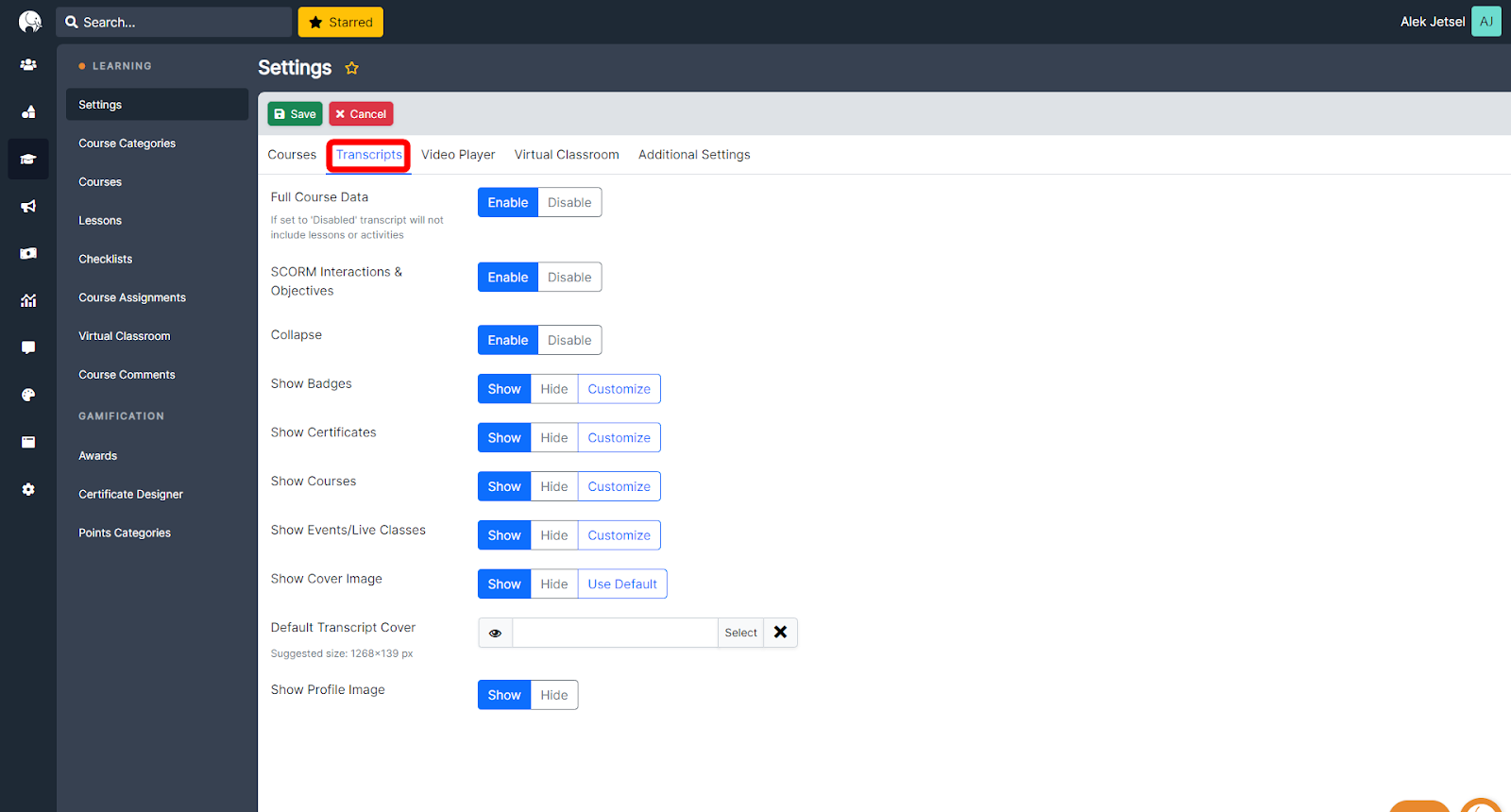 User Portal: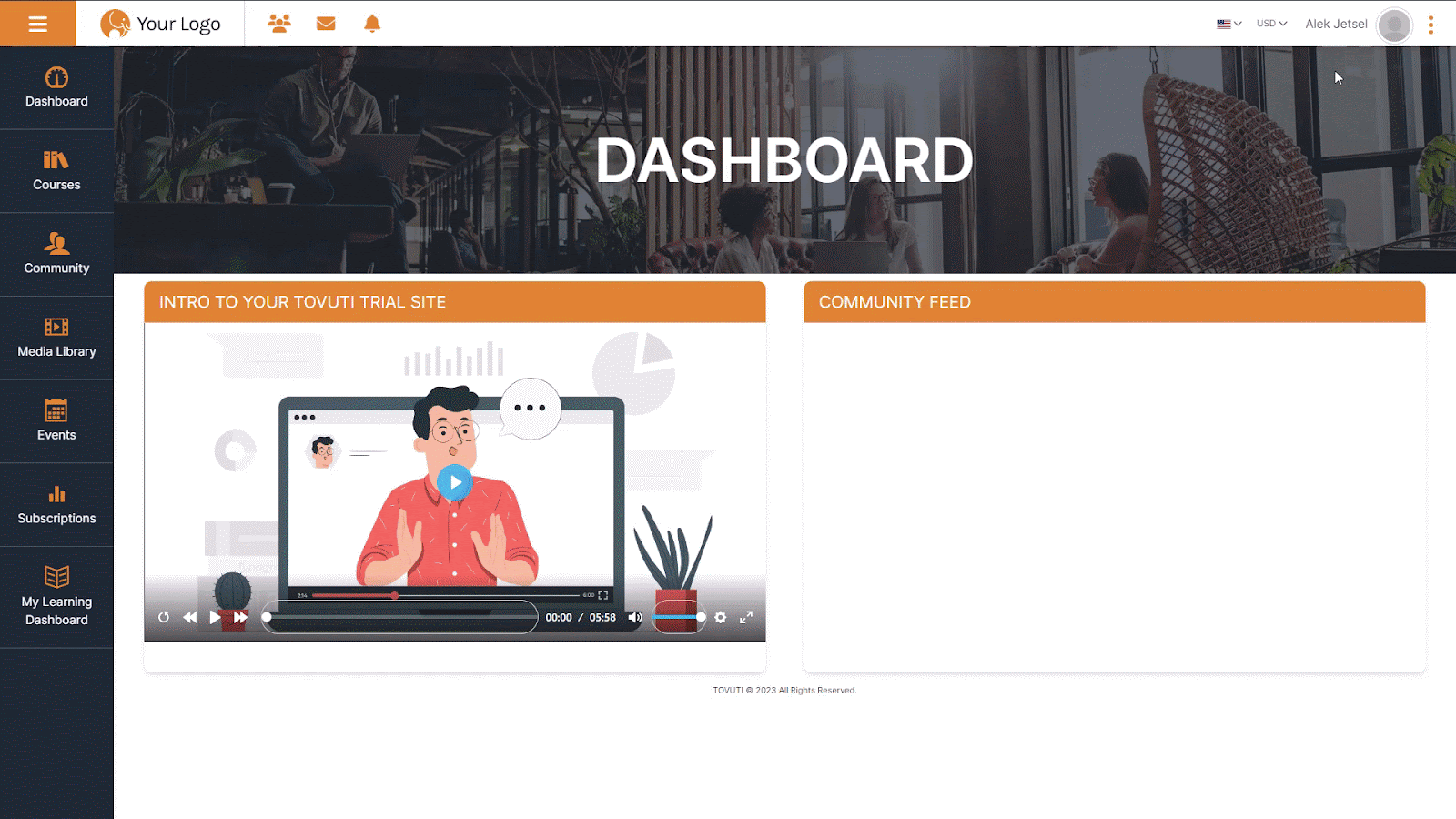 The My Transcript Button is enabled in the User Menu tab of User Portals.
Customize the settings in the other tabs:
Video Player - customize available buttons on a video player
Virtual Classroom - enable Virtual Classroom features
Additional Settings - download options and

LRS Connection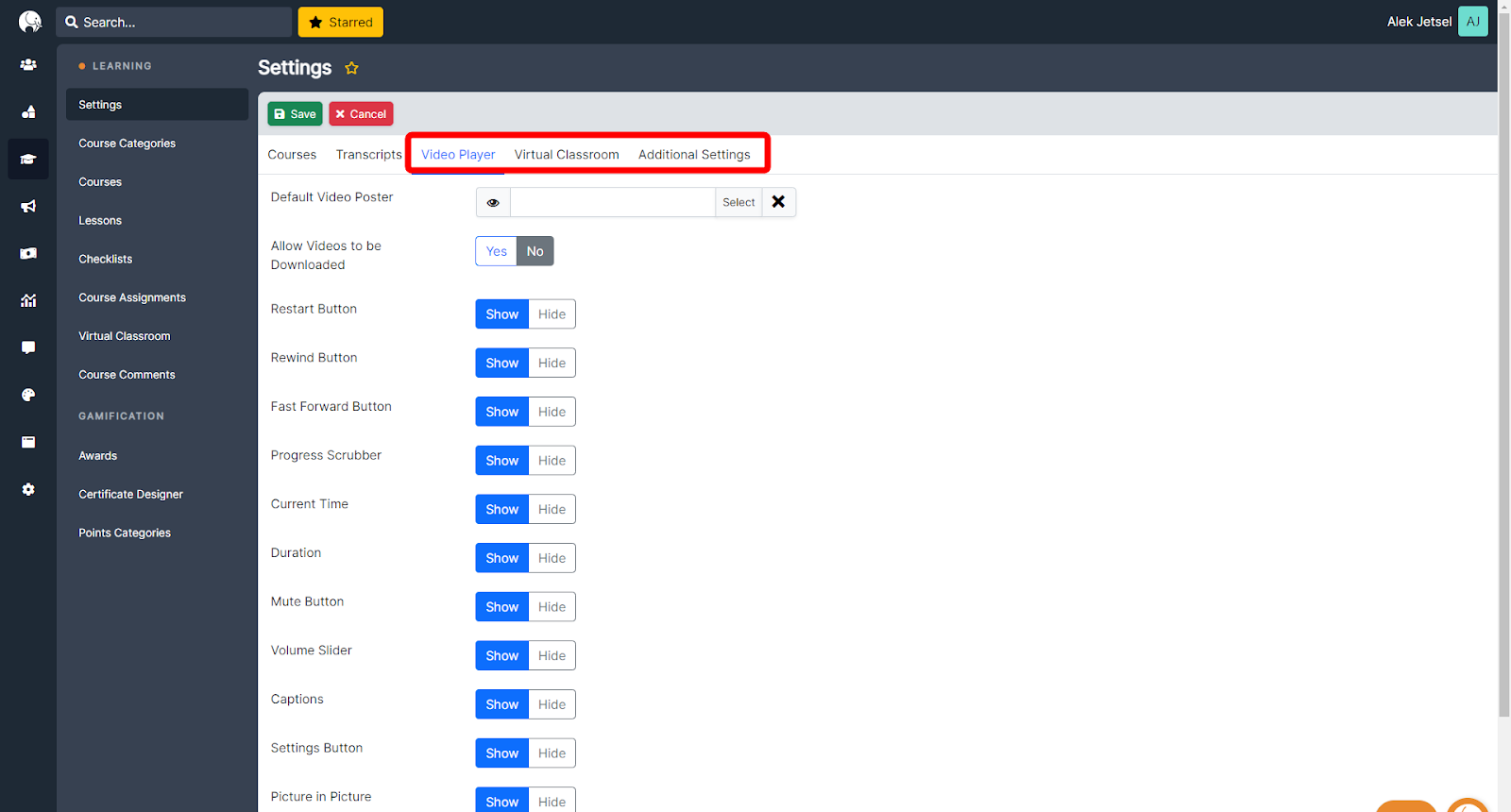 Click Save.