Over the course of working with Tovuti, an admin team builds an expansive list of content and learning material. However, not all users need to have access to everything. Access Levels allows content to be gated for view by specific Learners.
Go to People > Click Access Levels > Click New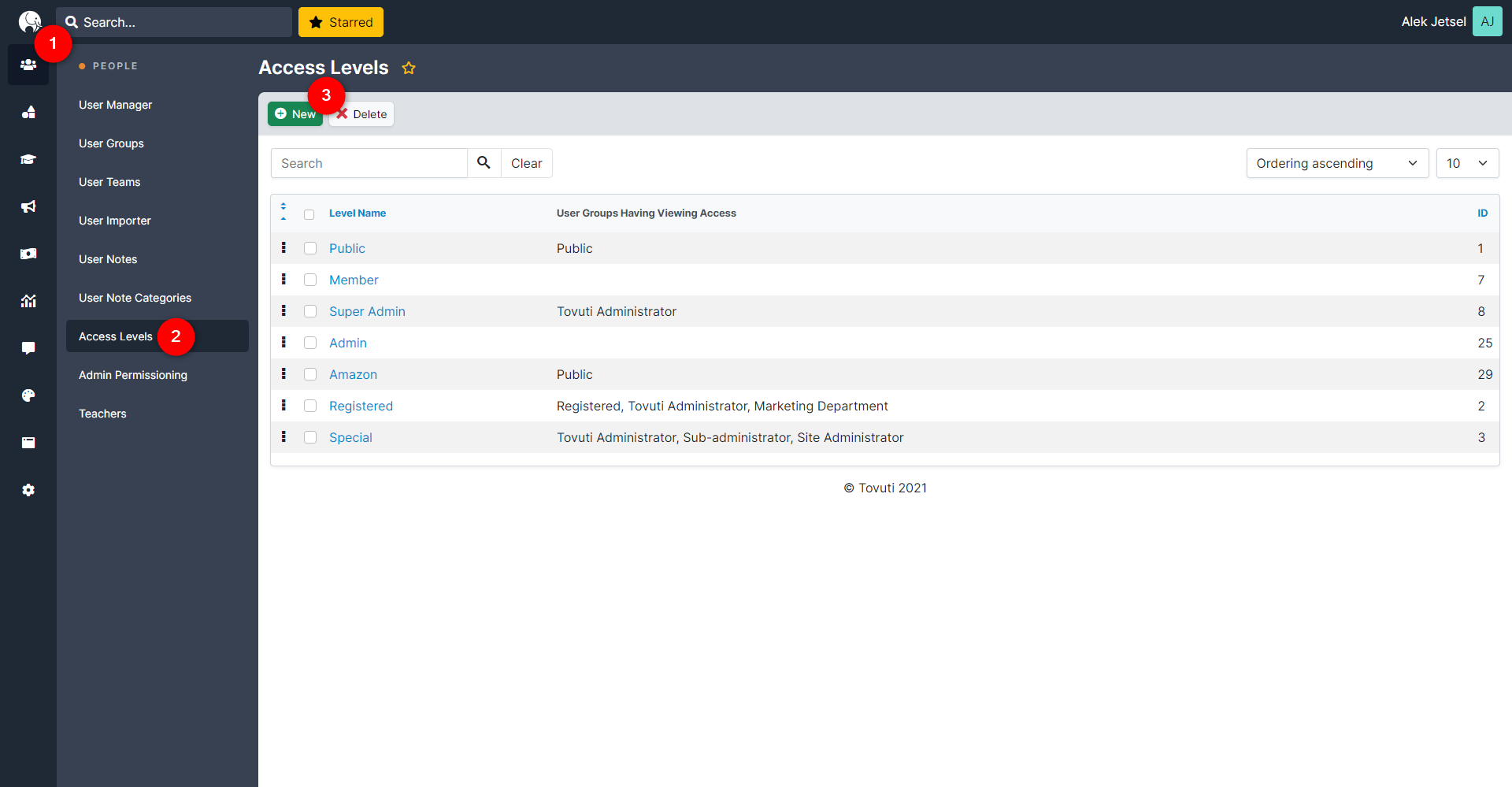 Give this Access Level a Title. Choose which User Groups are to be included in this Access Level by clicking the appropriate checkboxes.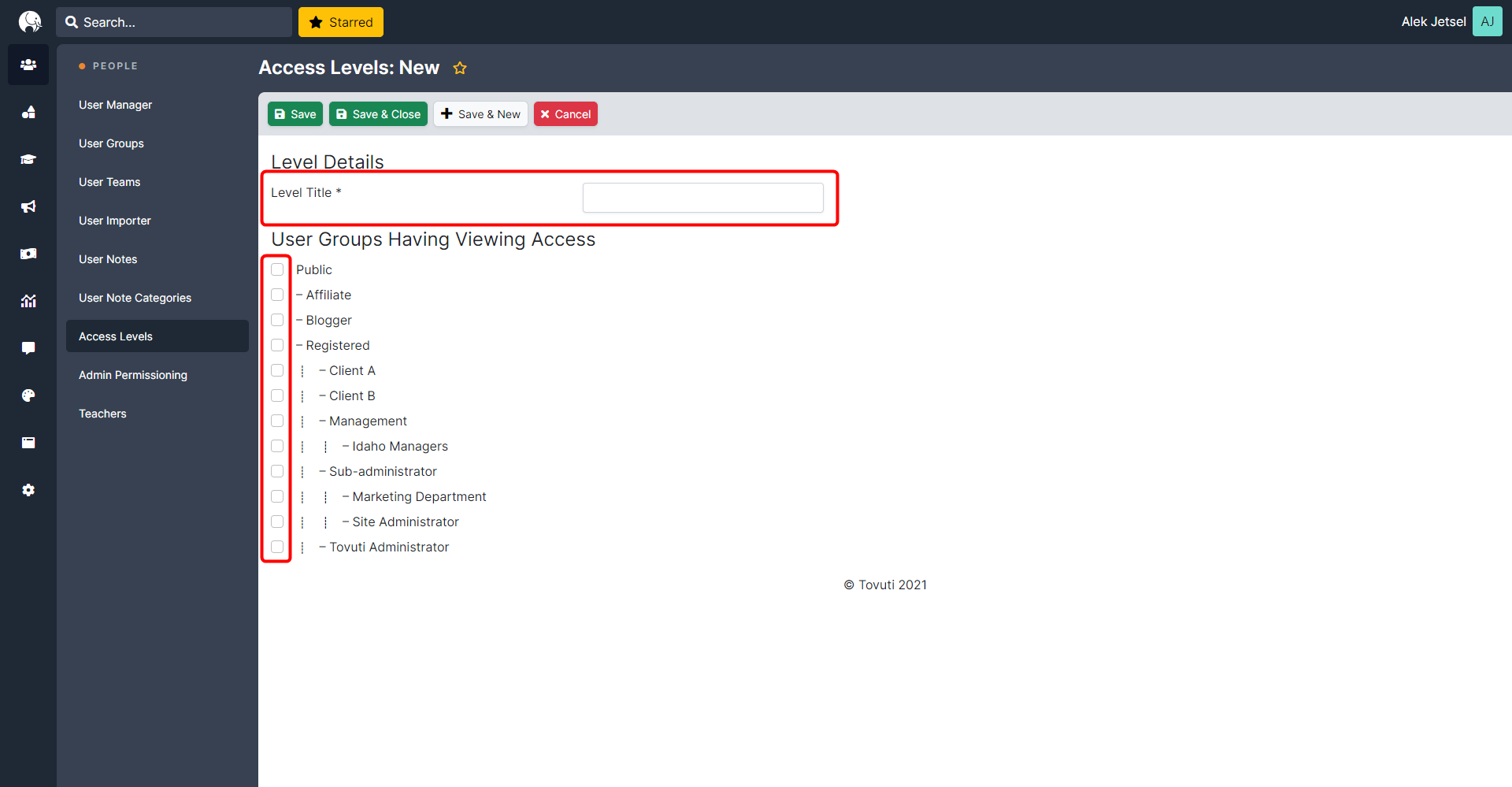 Click Save.
When editing Courses, assign the Course to an Access Level in the Permissions tab.
Select Access Level in the Purchase/Register Permission Type and Visibility Permission Type and select the corresponding Access Level.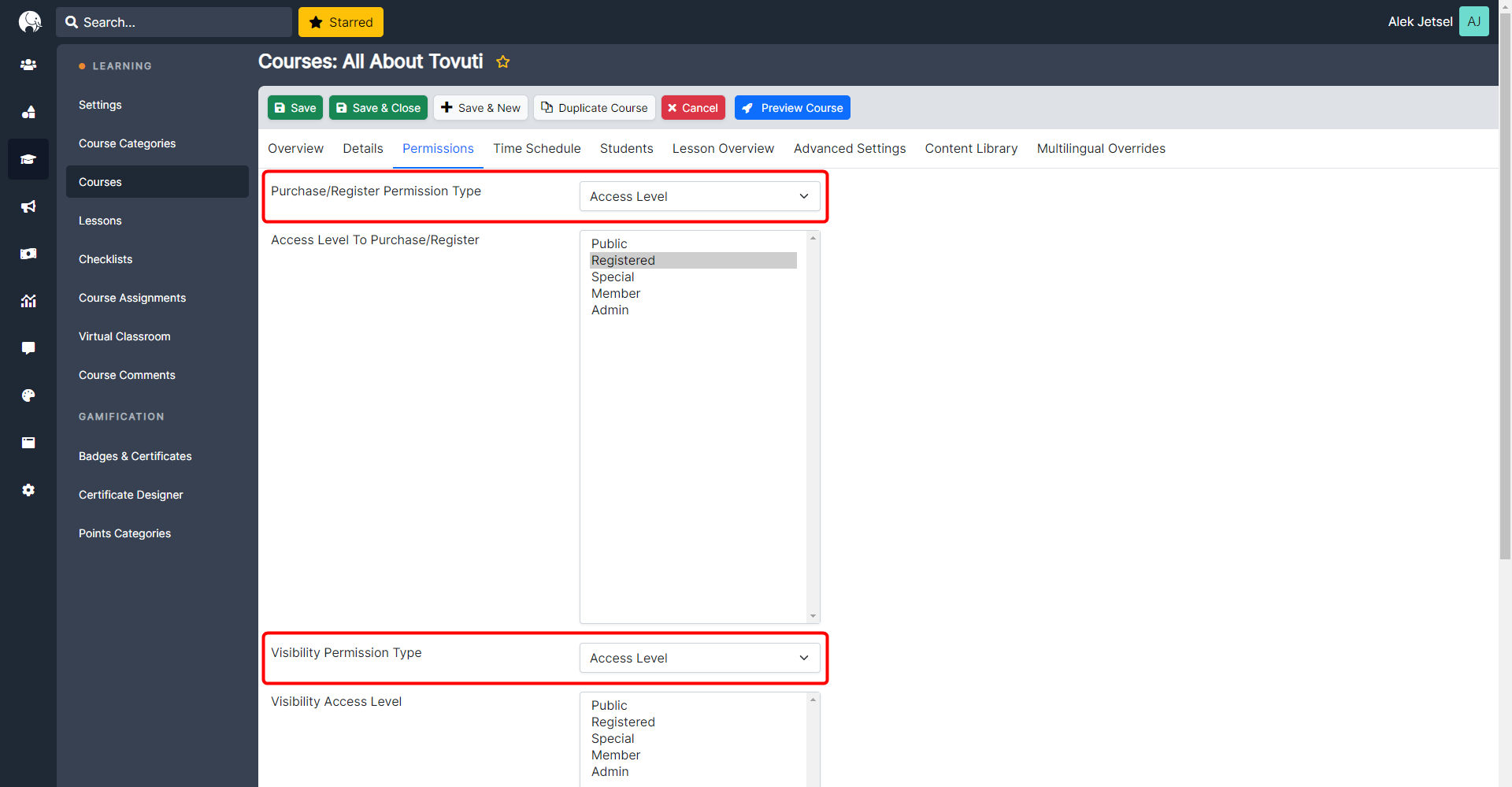 Click Save.