Within Tovuti's Media Library, admins store the learning resources needed to engage users in the LMS; including images, presentations, videos, and more.
Go to Content Creation > Click Media Items > click New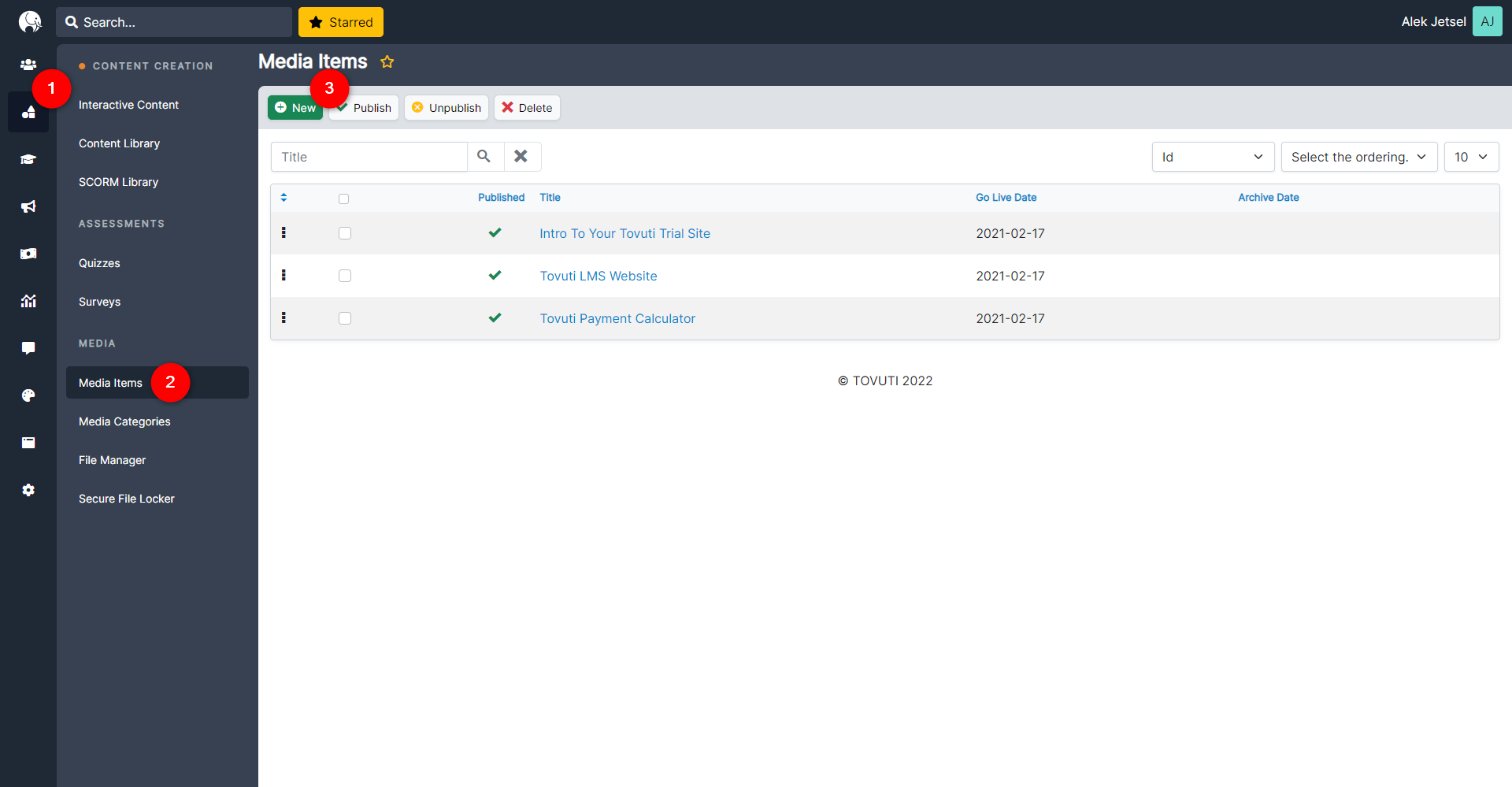 In the Details tab, give this media file a Title, Description, and designate other settings such as Category and Language.
In the Media Files tab, choose the file type. Click Select to upload the Main Media file, and if applicable, a Video Cover Image, and a Thumbnail Image.
To avoid clipping, the recommended size of a Thumbnail image is 425px x 200px.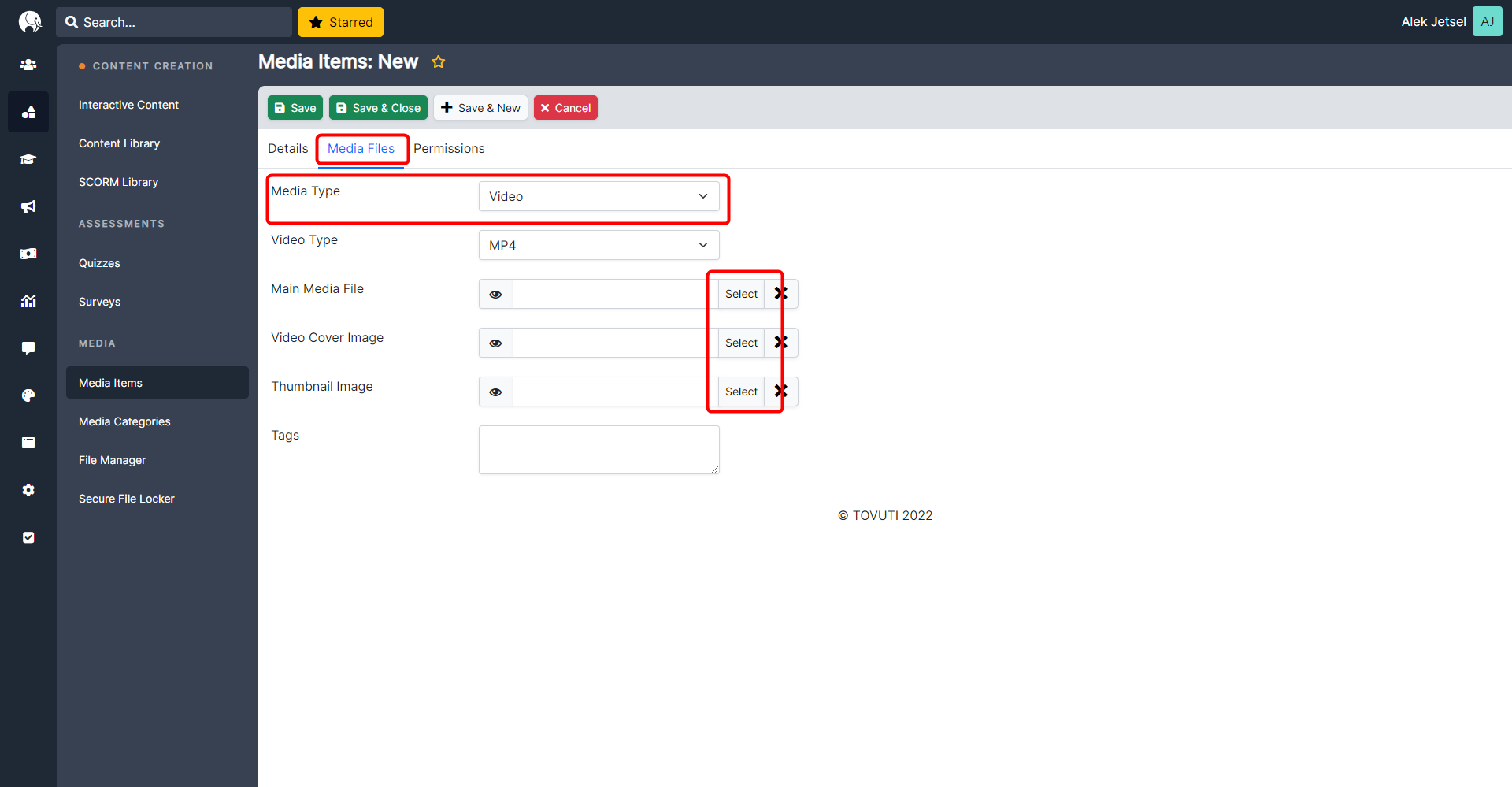 Click the check box for the file and click Upload to begin importing the file.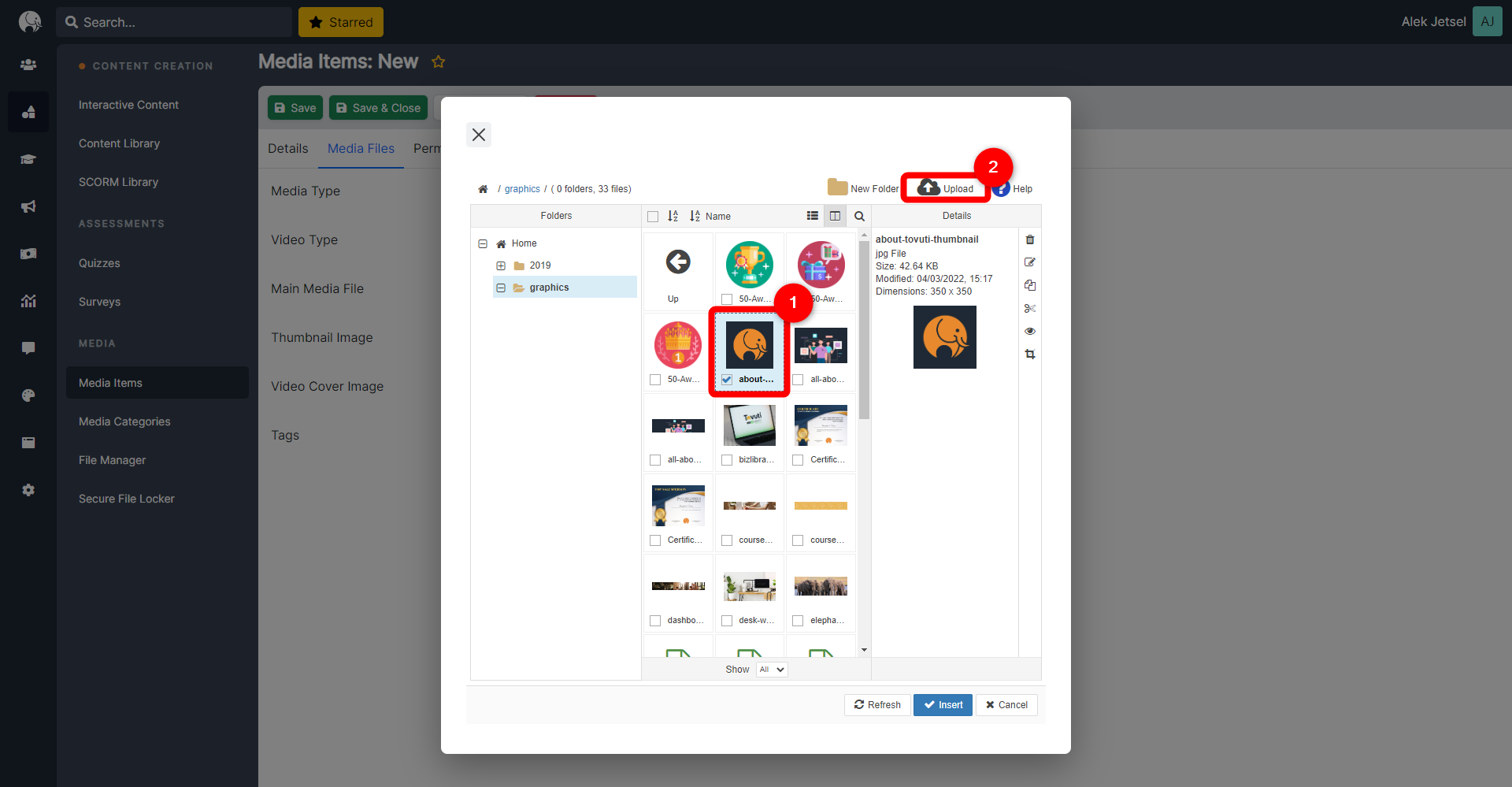 Optionally, drag a file into the window to begin the upload.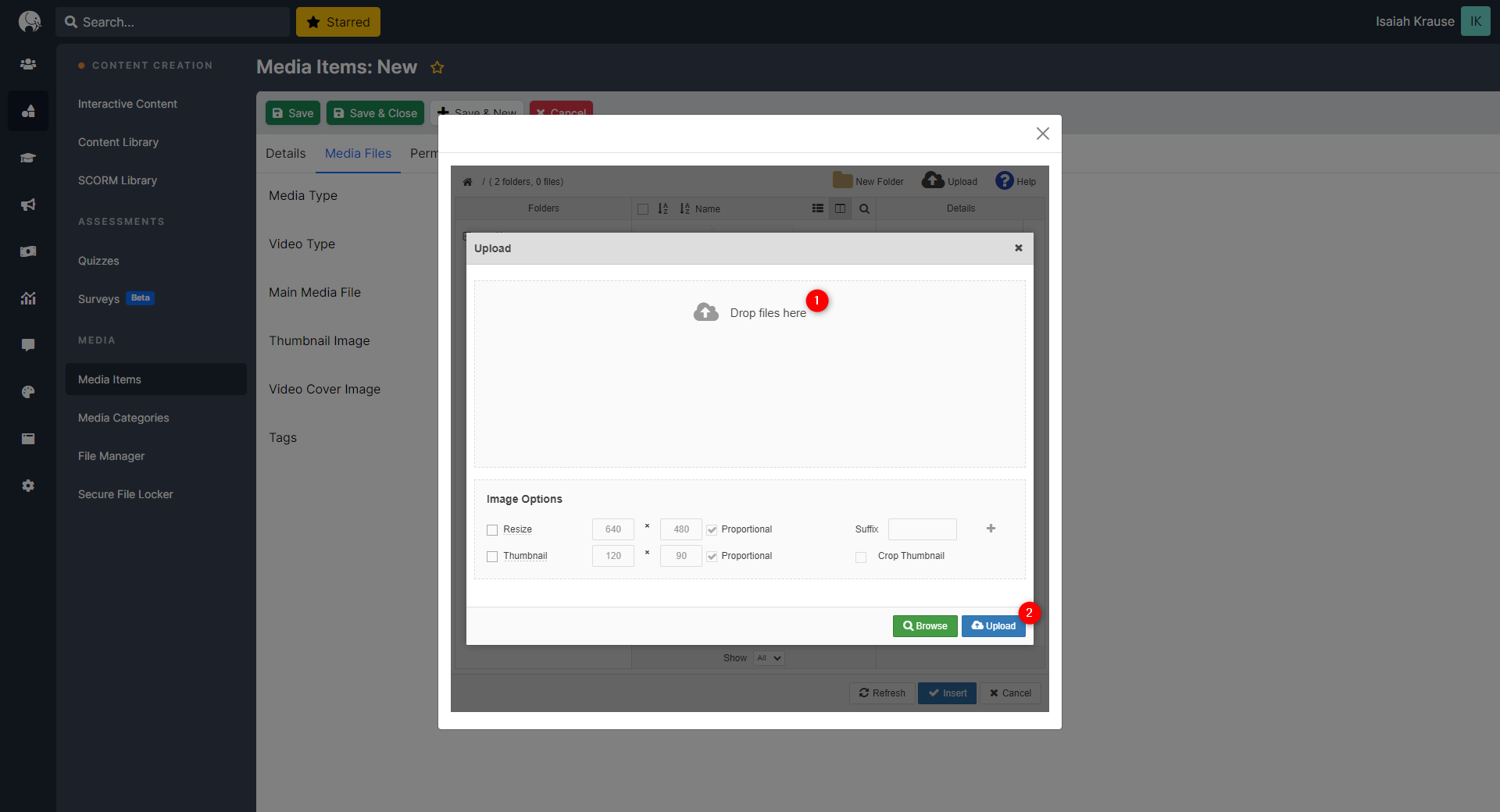 Secure Files can be selected as the Media Type. This enables Learners to access Secure File Locker content from the Media Library.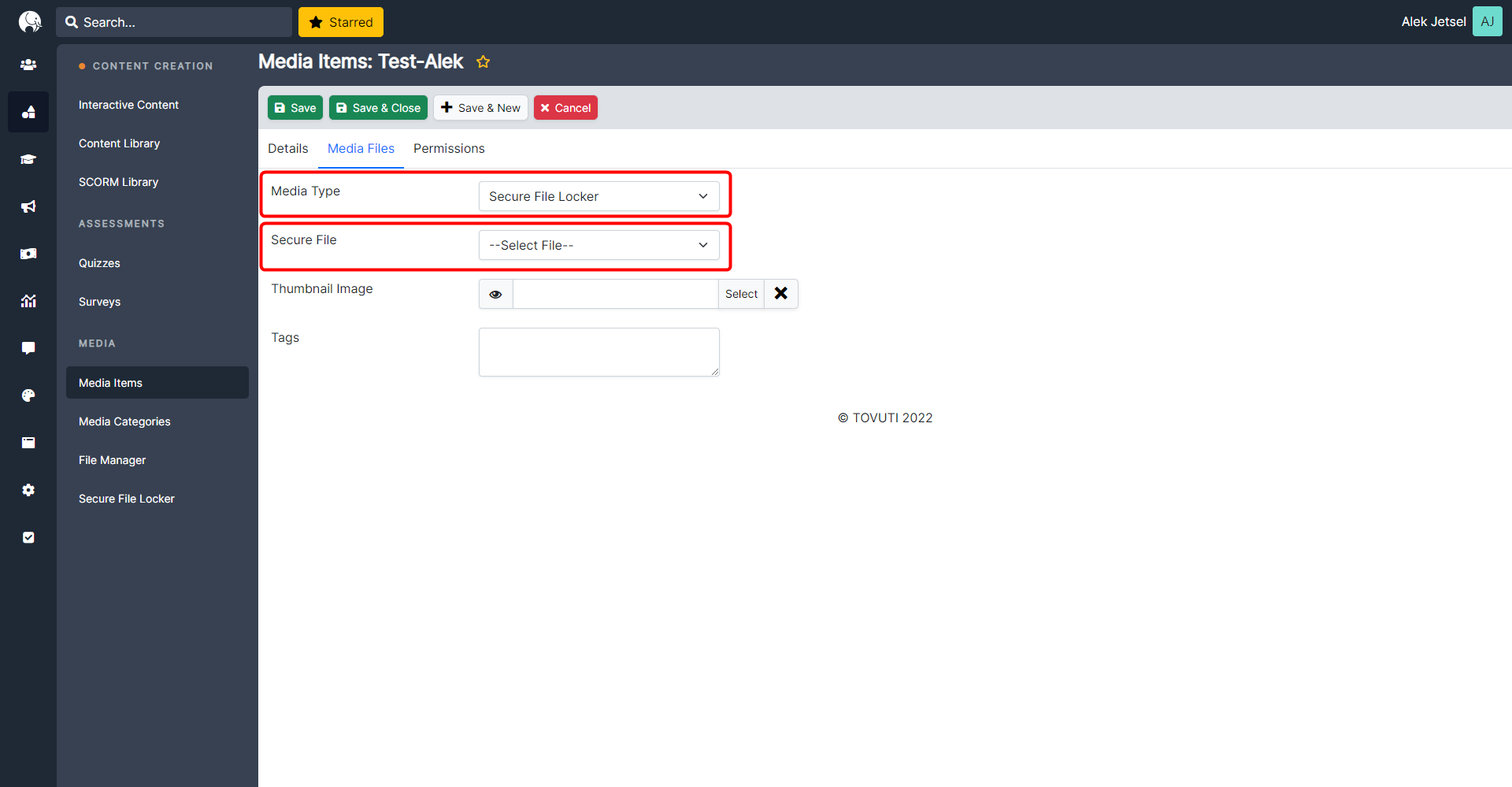 In the Permissions tab, designate which users can access and view this Media File. Permissions can be set by Access Level, User Group, or Specific Users.
Access Permissions set which users can click and access the Media Item.
Visibility Permission sets which users can view the thumbnail or preview the media.
Users with Visibility, but not Access Permission will be able to view that there is an existing media file, but not click to access the media. This is often used to provide a "sneak peak" and incentivize progress through a Learner Path.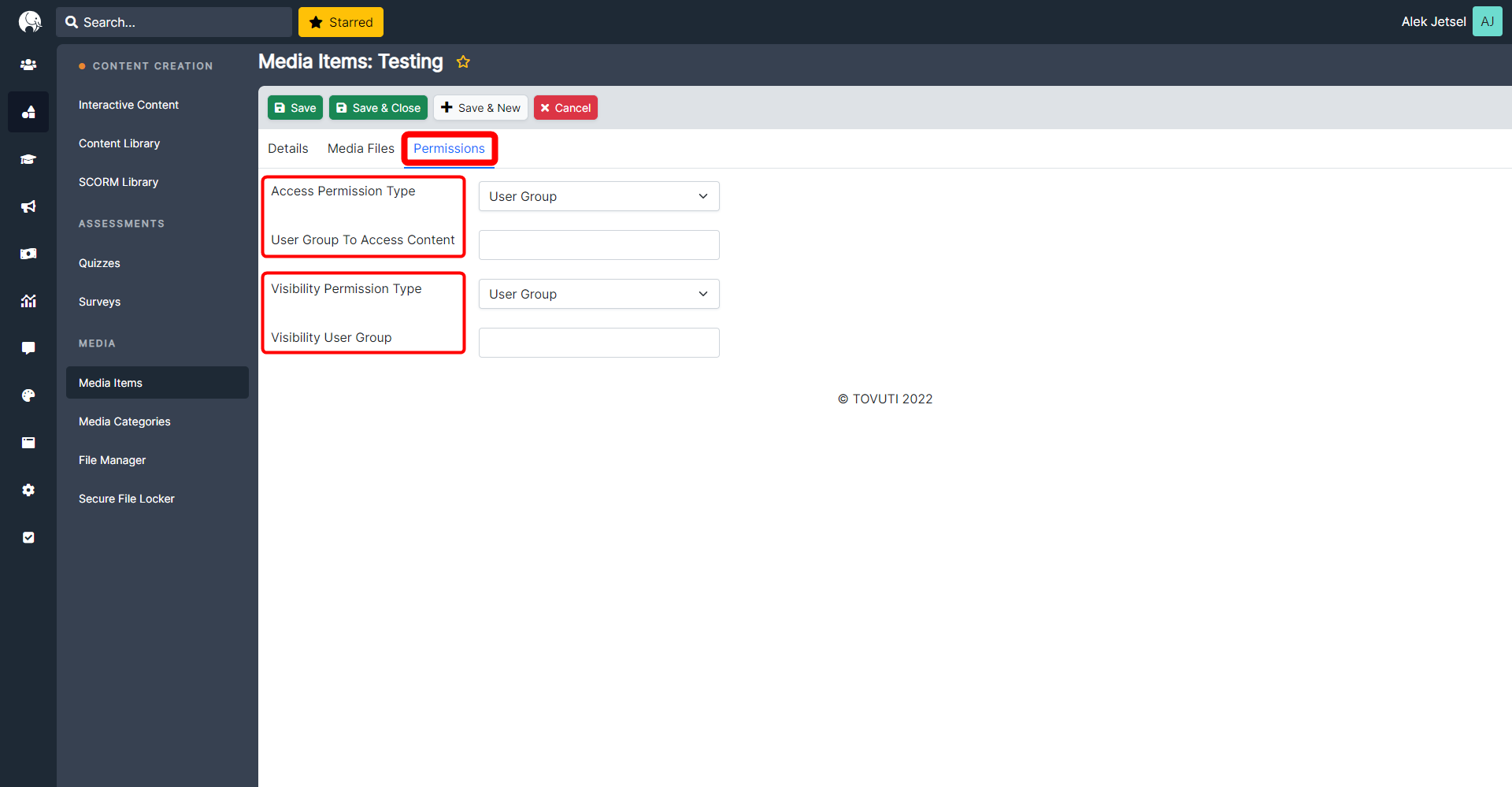 Click Save.
Media Items have full Create, Read, Update, and Delete capability through the Tovuti API.