The User Portal is customized to include all the necessary learning areas for Users. Multiple User Portals are created to correspond to different Brands. Creating a cohesive experience that incorporates on-brand fonts, colors, verbiage, etc. creates a natural learning experience for Users.
Go to Design > click User Portals > click Default Dashboard
Default Dashboard is the default User Portal that ships with Tovuti.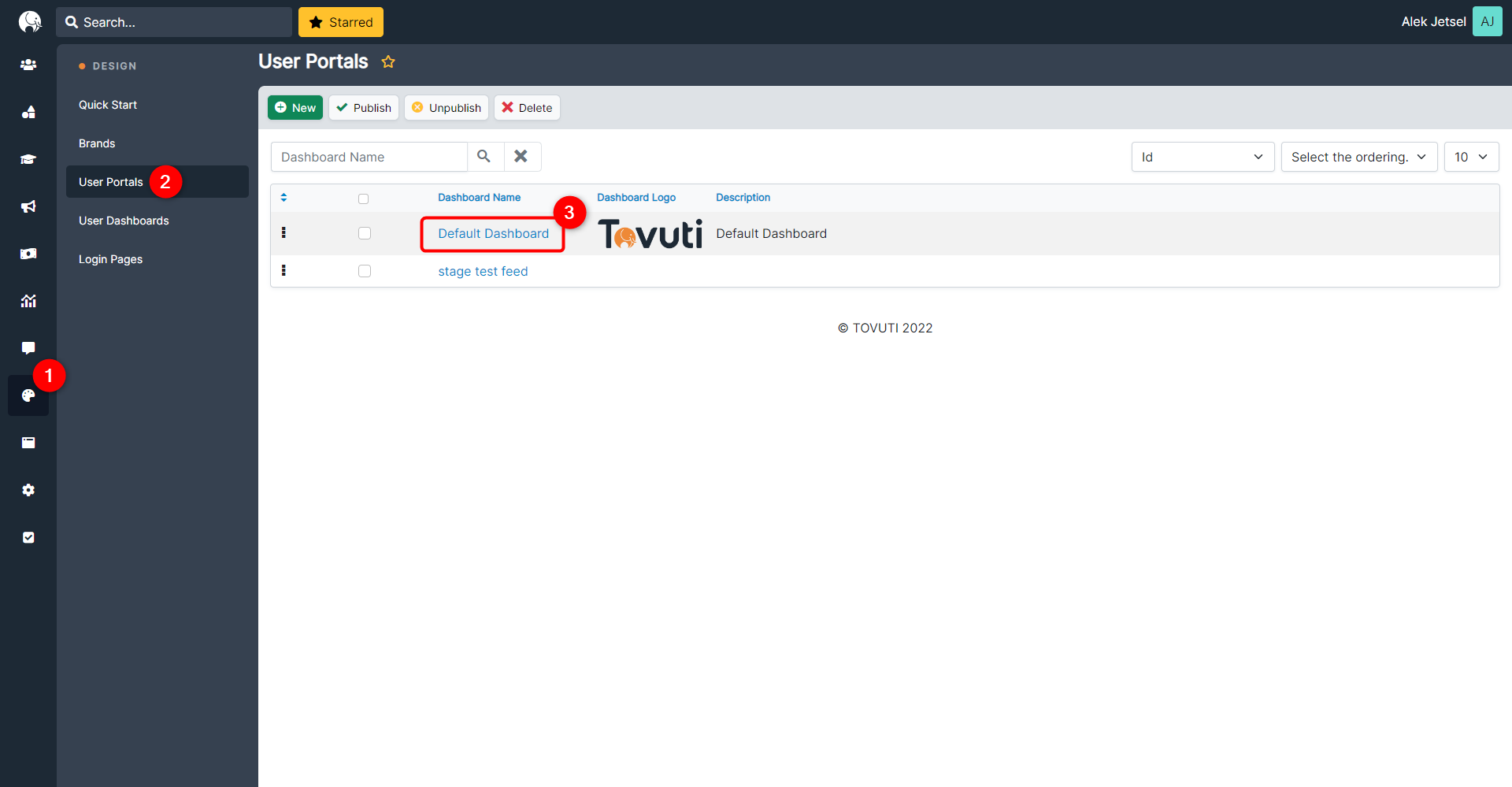 In the Basic Information tab, provide a Dashboard Name, Description, and Default Font.
At any time during the editing process, click Preview Design to preview the User Portal.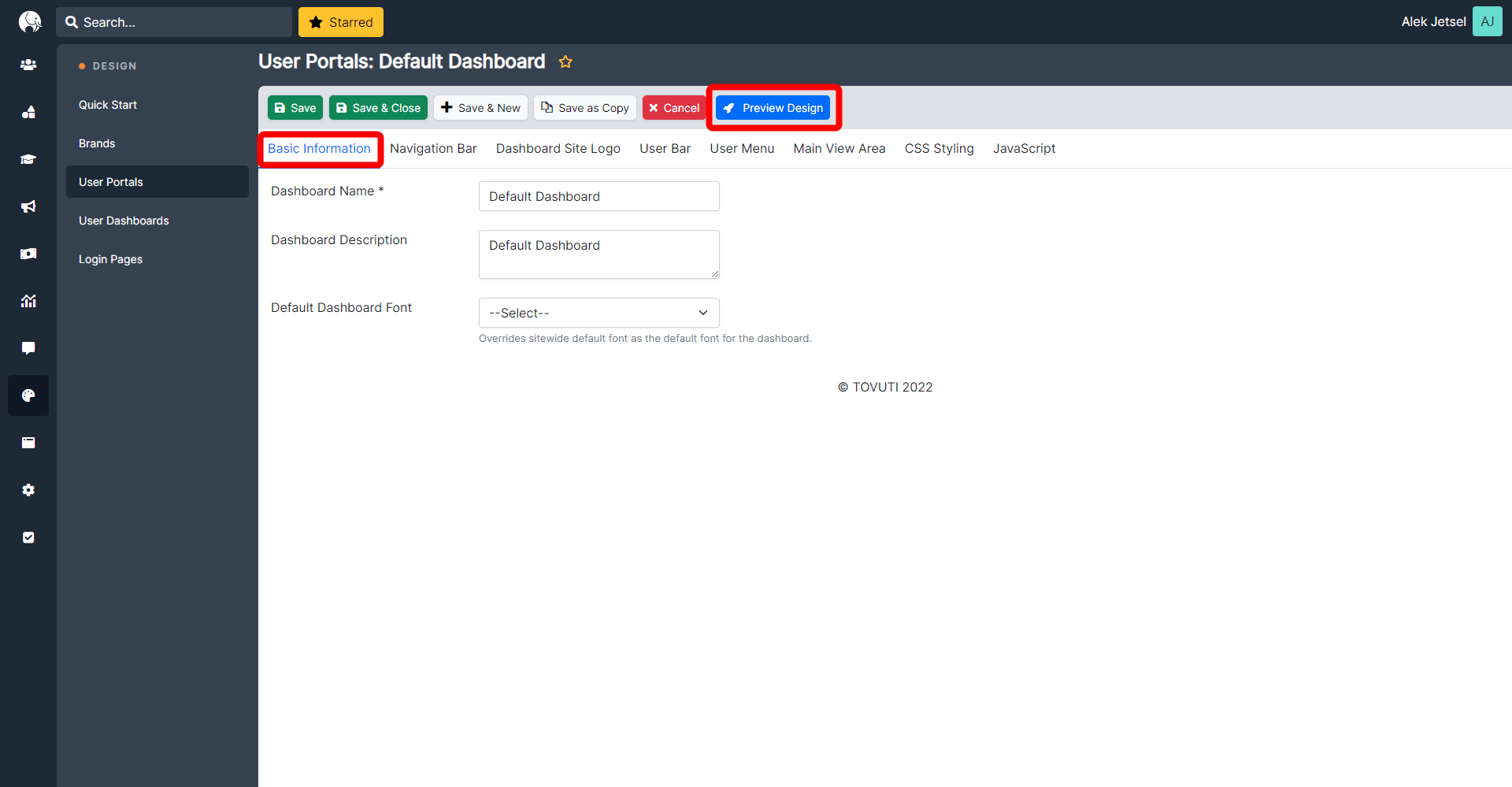 The tabs in the User Portal editor correspond to the following editable areas in the User Portal preview below:
Navigation Bar

User Bar

User Menu

Main View Area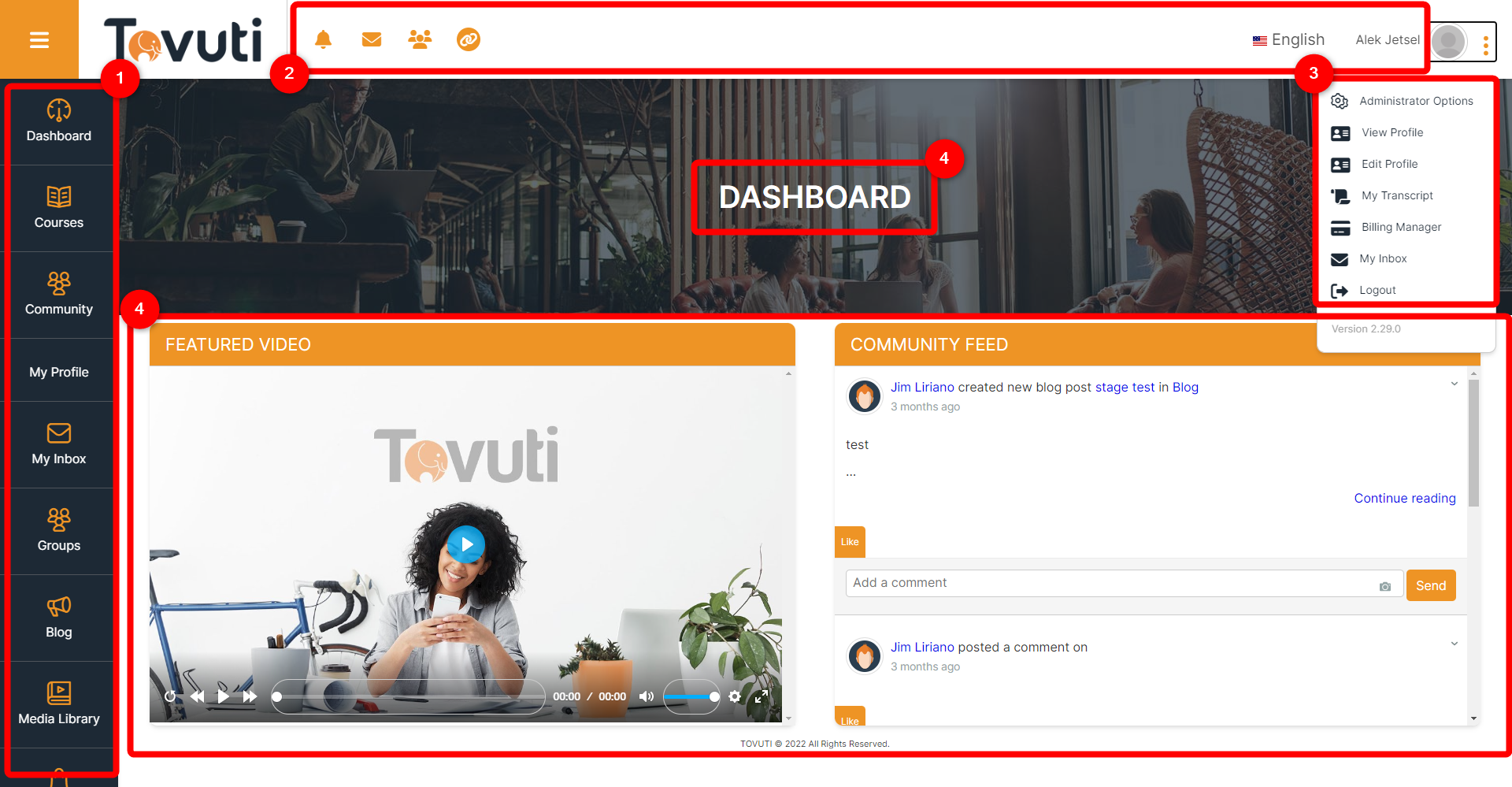 In the Navigation Bar tab, select a Navigation Menu and customize its colors and placement.
In the Dashboard Site Logo tab, upload an image to be displayed as the logo in the User Portal.
Suggested image size is 180x60 px.
In the User Bar tab, customize the styling and buttons in the top header bar options.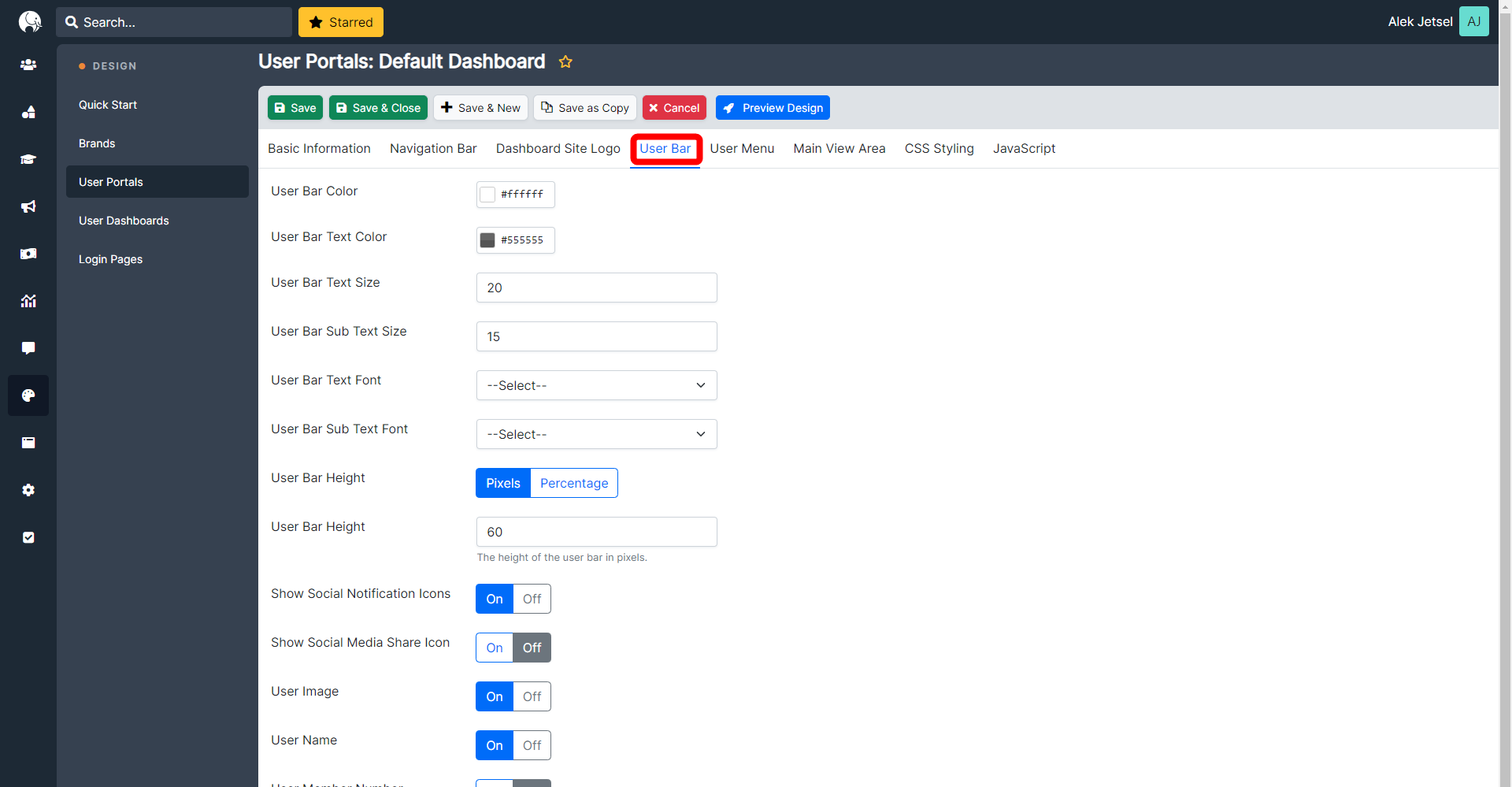 In the User Menu tab, customize the options that show in a User's dropdown menu.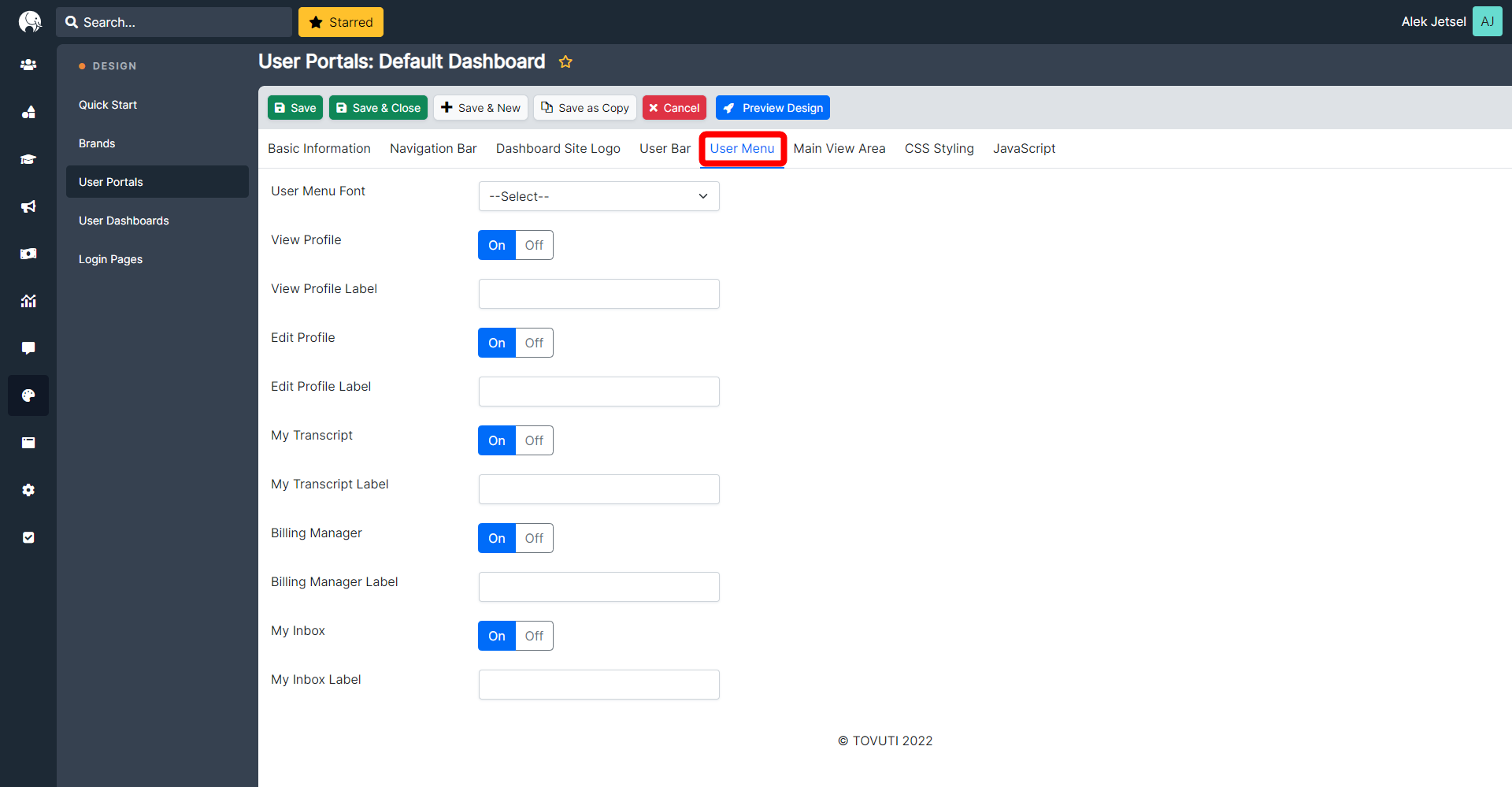 In the Main View Area tab, customize the main dashboard.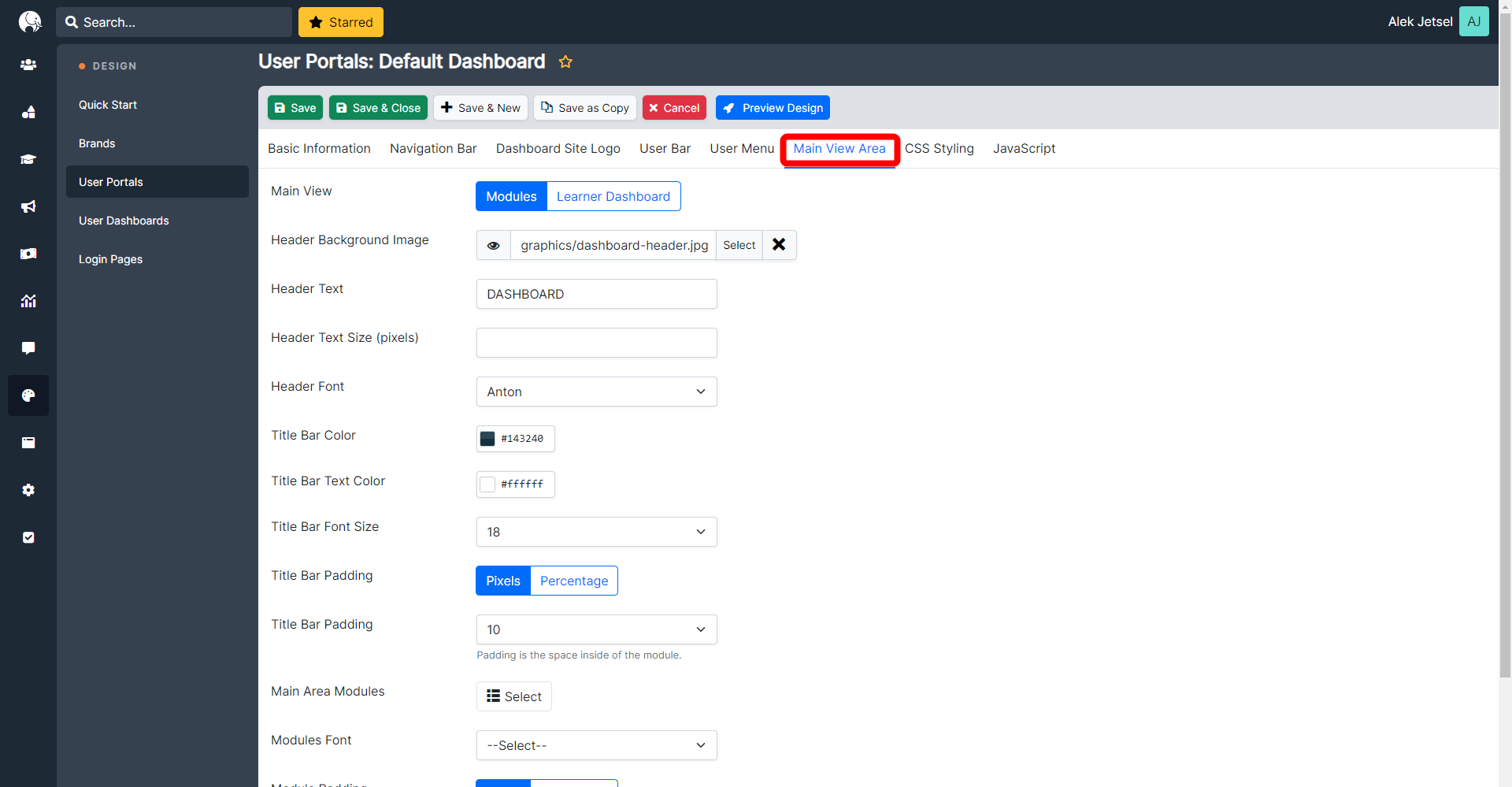 In the
CSS Styling
and
Java Script
tabs, include custom code to customize the User Portal.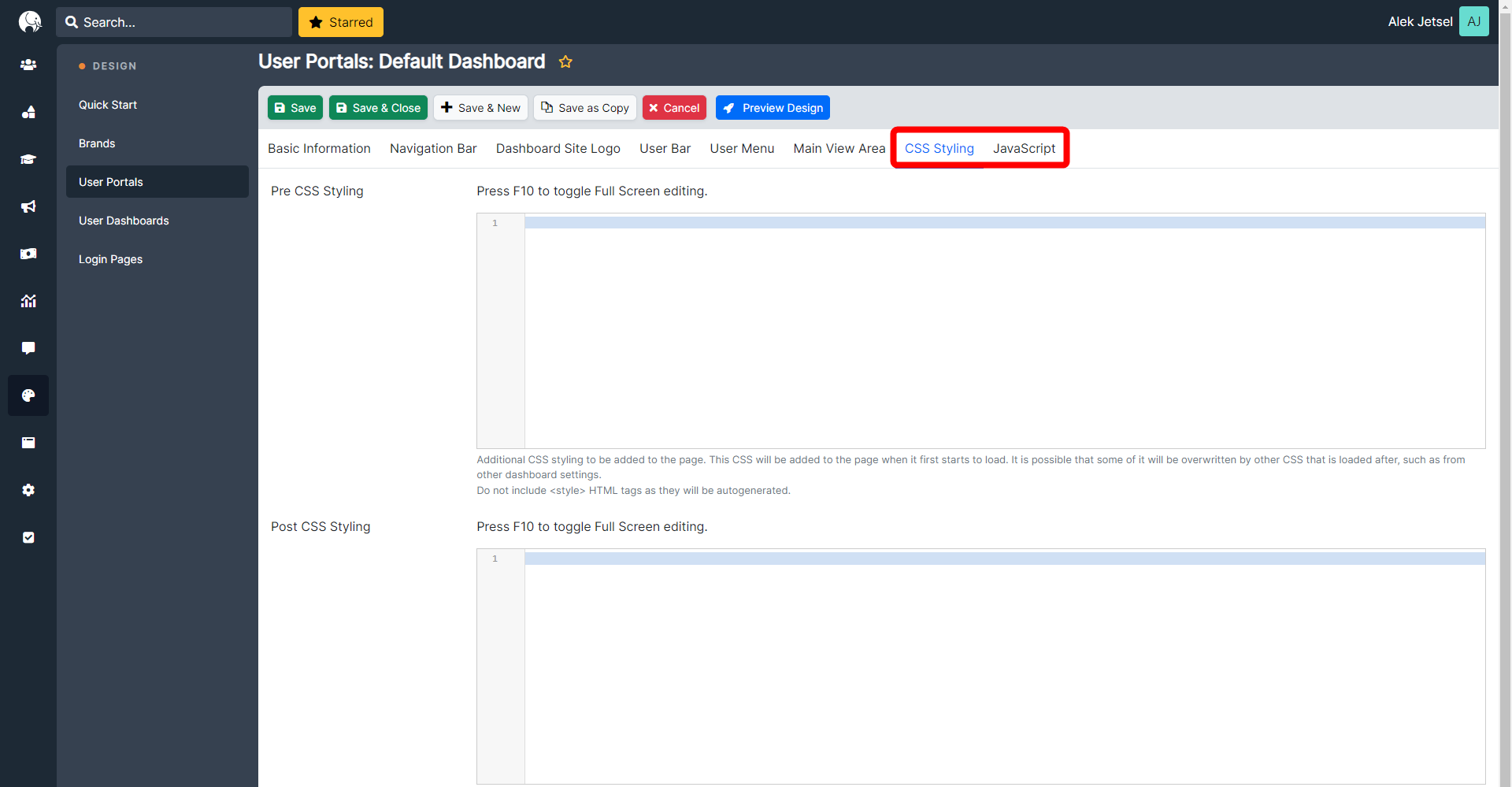 Click Save.