Wysiwyg (what you see is what you get) editors allow Administrators to create rich text editing for descriptions of different items throughout the LMS. This type of text editor allows for multimedia files, HTML customization, and other capabilities. 
The Tovuti Wysiwyg Editor appears throughout the Admin Portal, including:
From the Admin Portal, navigate to the Wysiwyg Editor, which includes a Text Editor and Code Editor. Click Preview to view how the description is displayed in the User Portal.
Click into the text editor to begin typing the necessary information.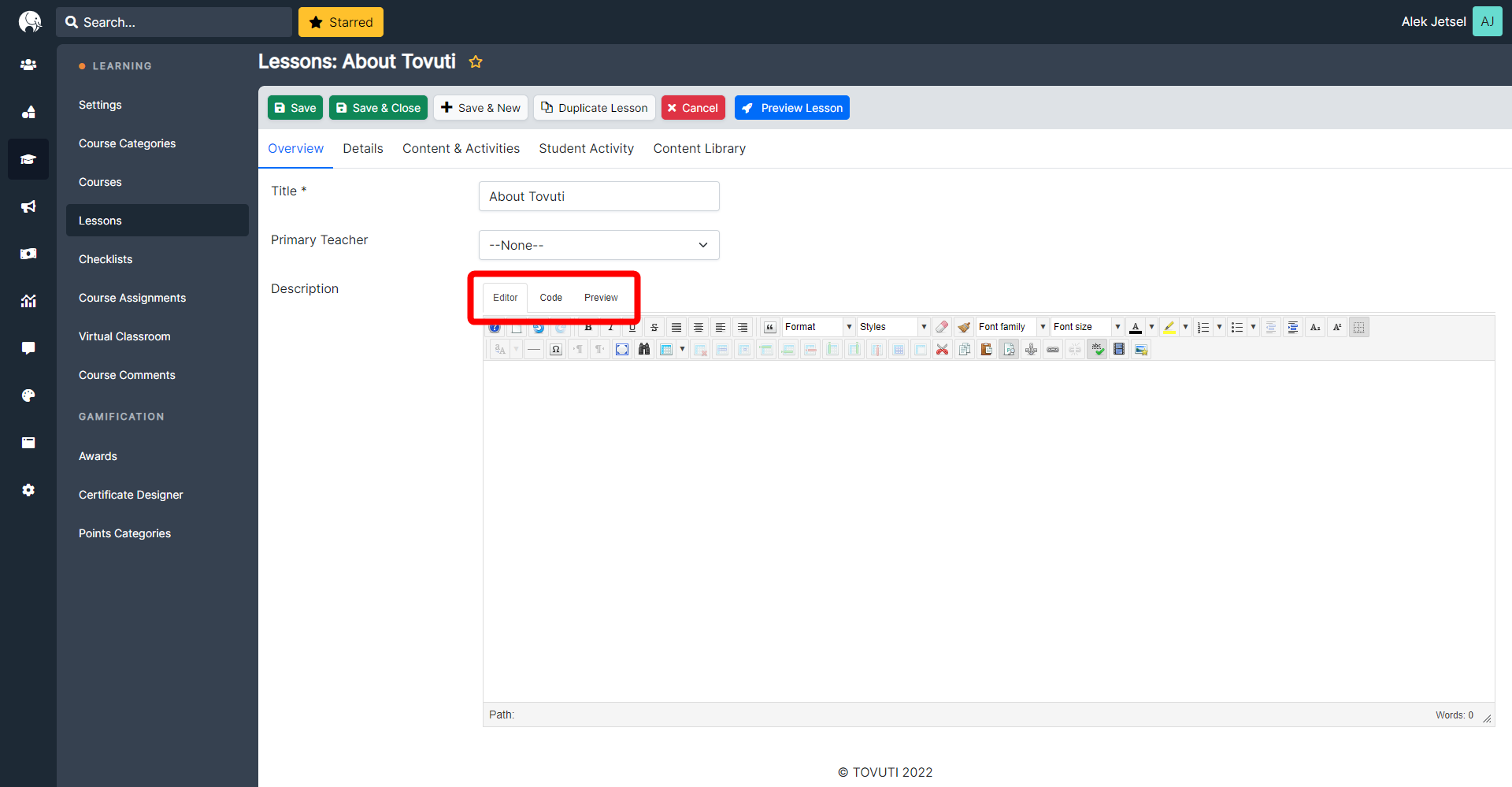 In addition, WYSIWYG editors include the following capabilities:
Bold, Italics, Underline, or Strikethrough text

Custom Text Alignment

Custom Formats and Fonts

Custom Text Color and Highlighting

Bullet Points and Numbering Options

Customize Indenting

Add Subscript and Superscript

Insert Custom Characters

Insert Tables

Insert Link

Insert Media

Insert Image (including

Mobile Responsive Images

)

And other options typically found in text editing software