Forms are used to allow Users to contact the Administrative team. Users send their questions and inquiries directly to the Administrators, creating a closer-knit learning community.
Go to Website > Click Forms > Click New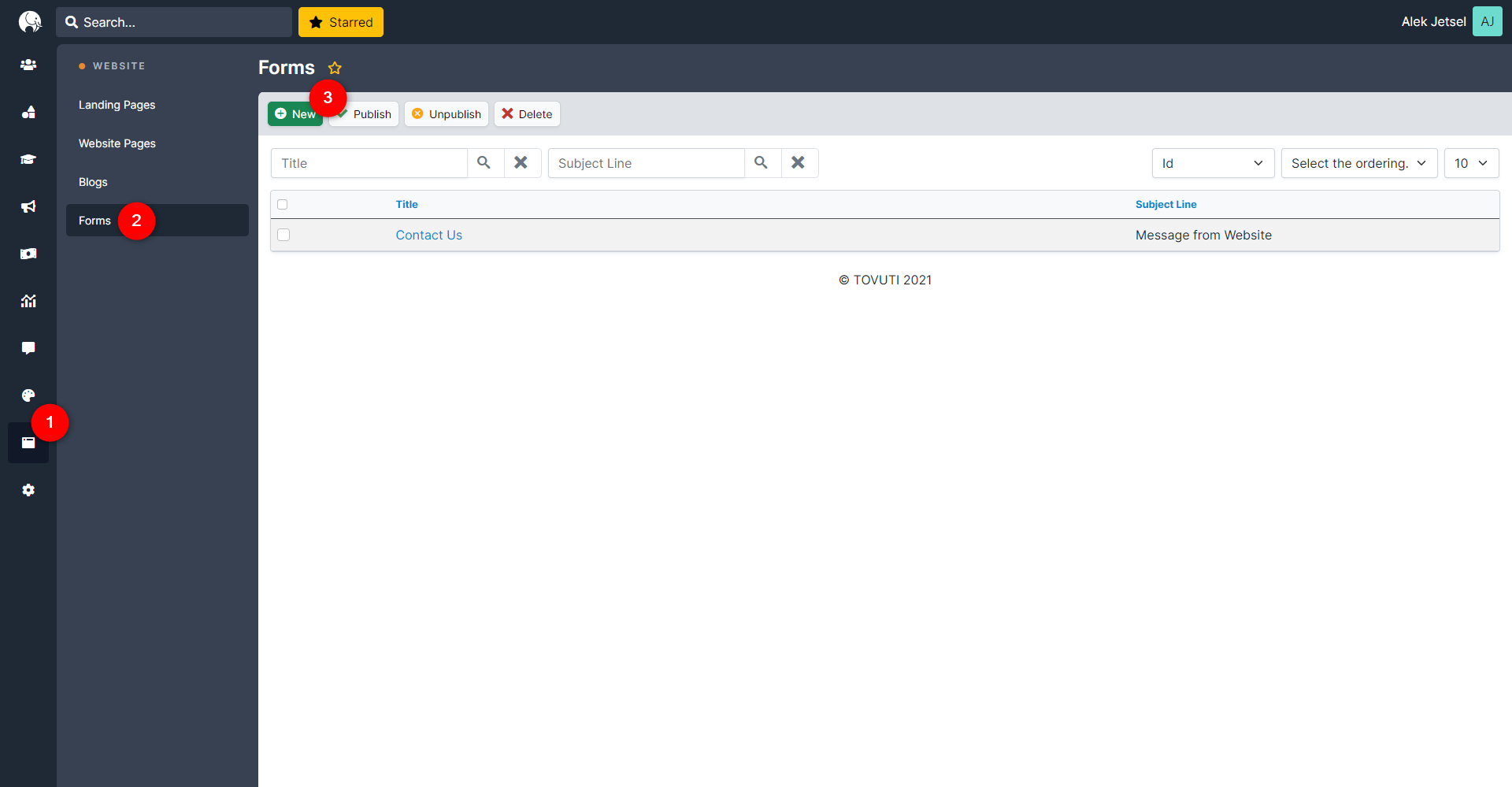 In the Contact Page Details tab, give this Form a Title. Set to which Brands this Form is connected. Set any other necessary contact information.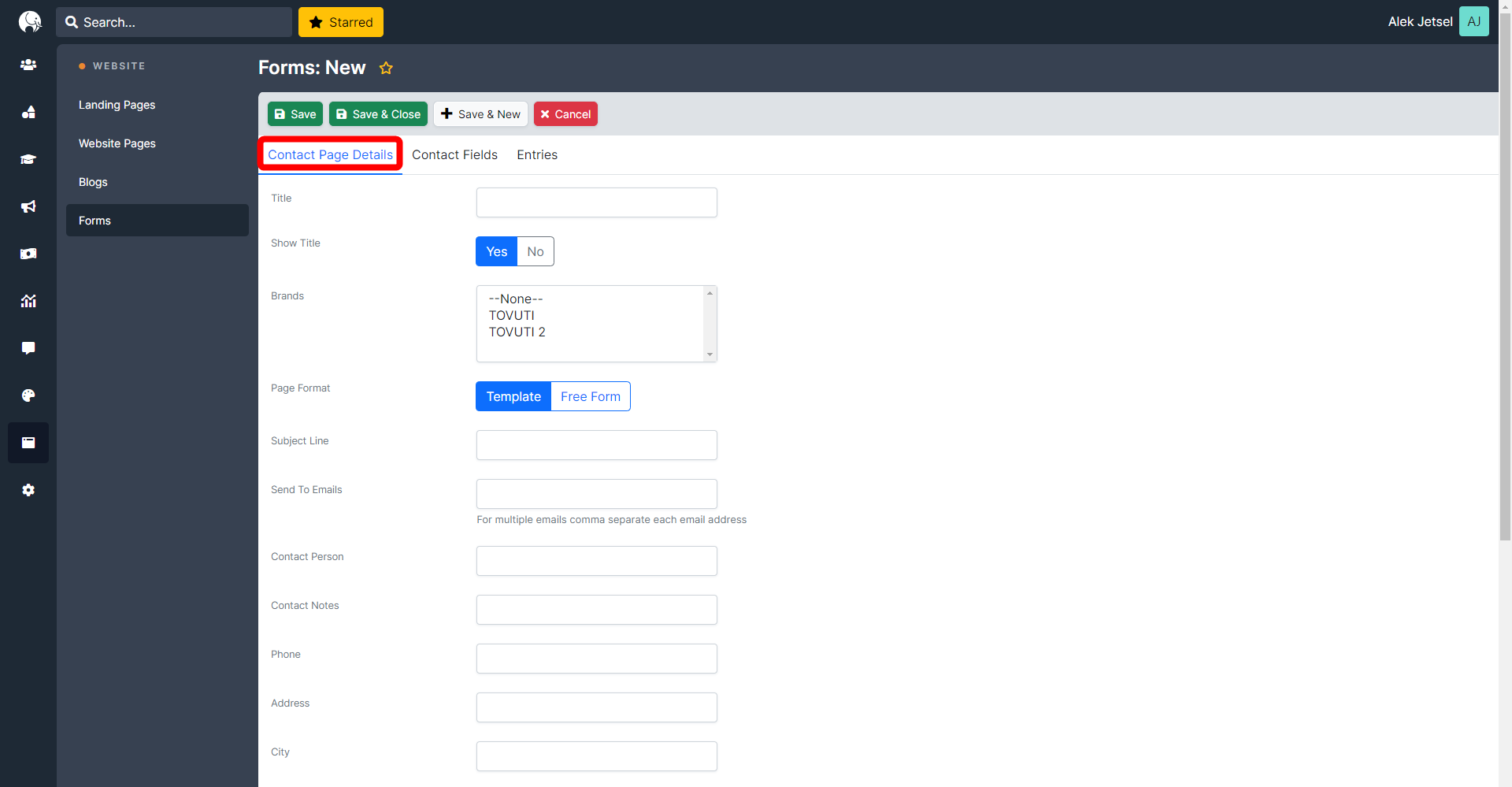 In the Contact Fields tab, choose which fields are required to be imputed by users when submitting their message. 
In the Entries tab, view all current messages for this Form sent by Users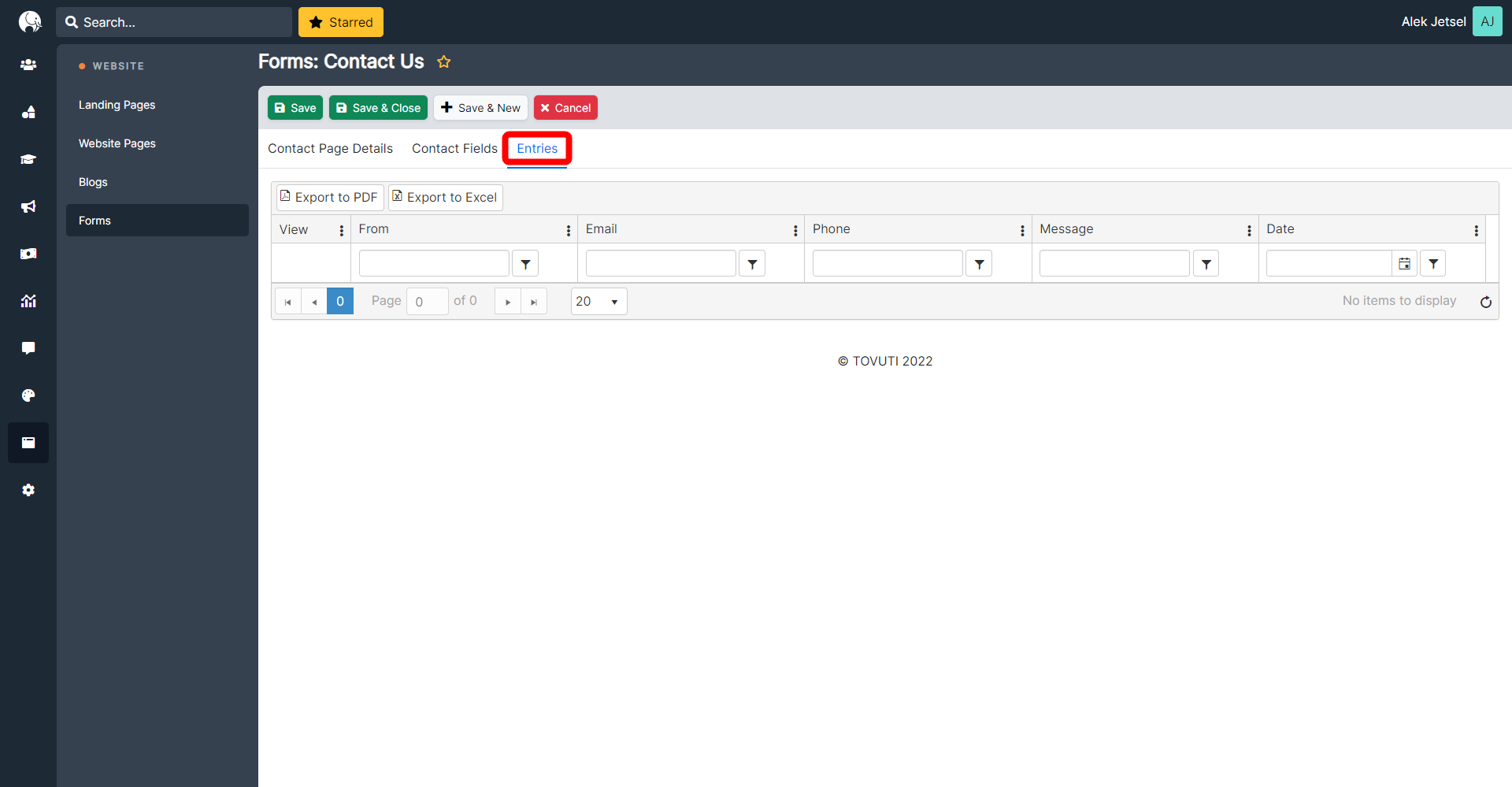 Click Save.