Login Pages are the first thing Users see when they visit and revisit the LMS. Making sure logins match a constant theme with the rest of the LMS builds a seamless learning experience. Login Pages are most typically used when content is only viewable after login.
Go to Design > Click Login Pages > Click New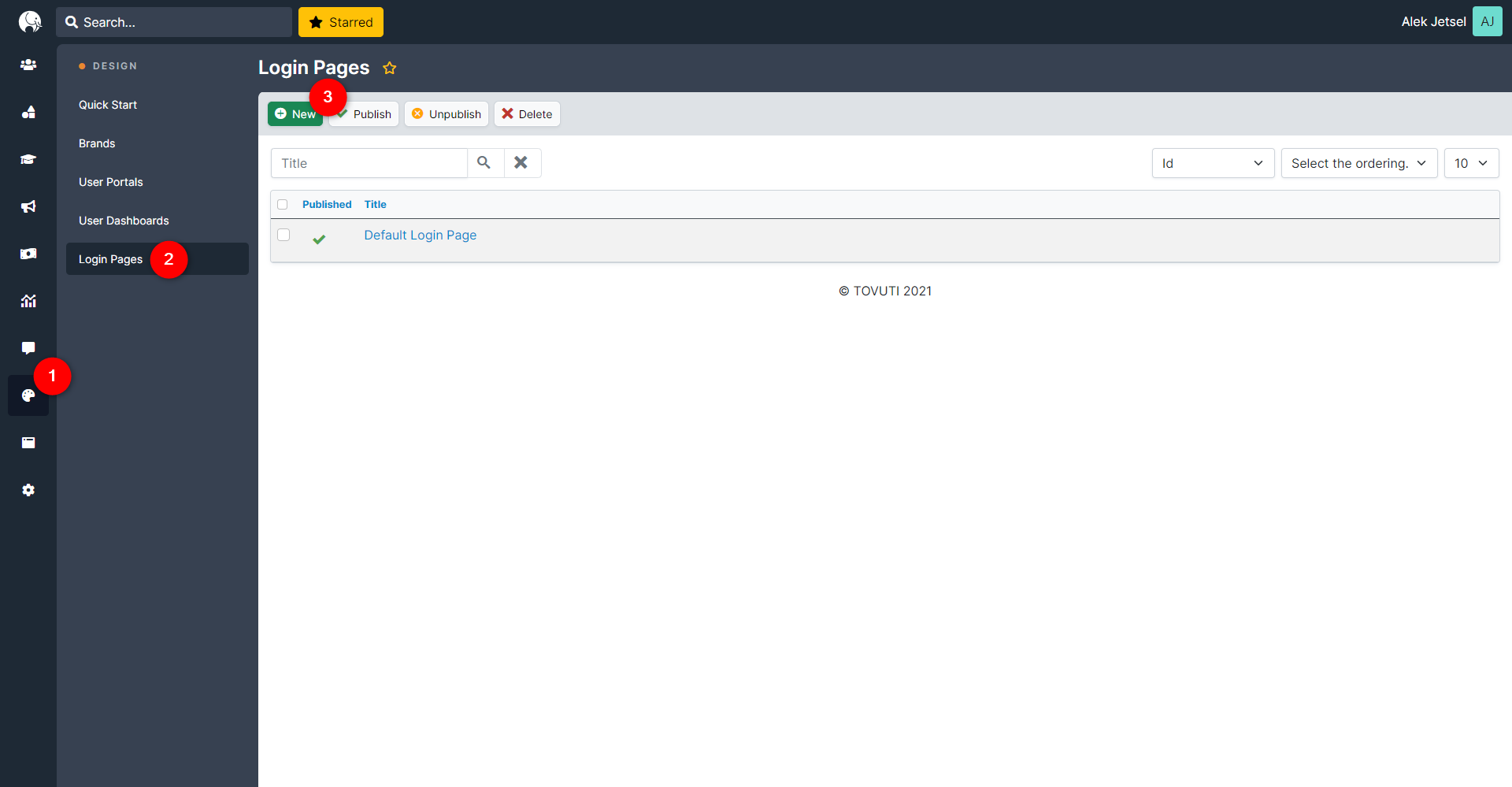 In the Details tab, give this login page a Title, Heading, and Text.
Additionally, upload a Background Image (suggested size: 1100x700 px) and Logo (suggested size: 350x100 px).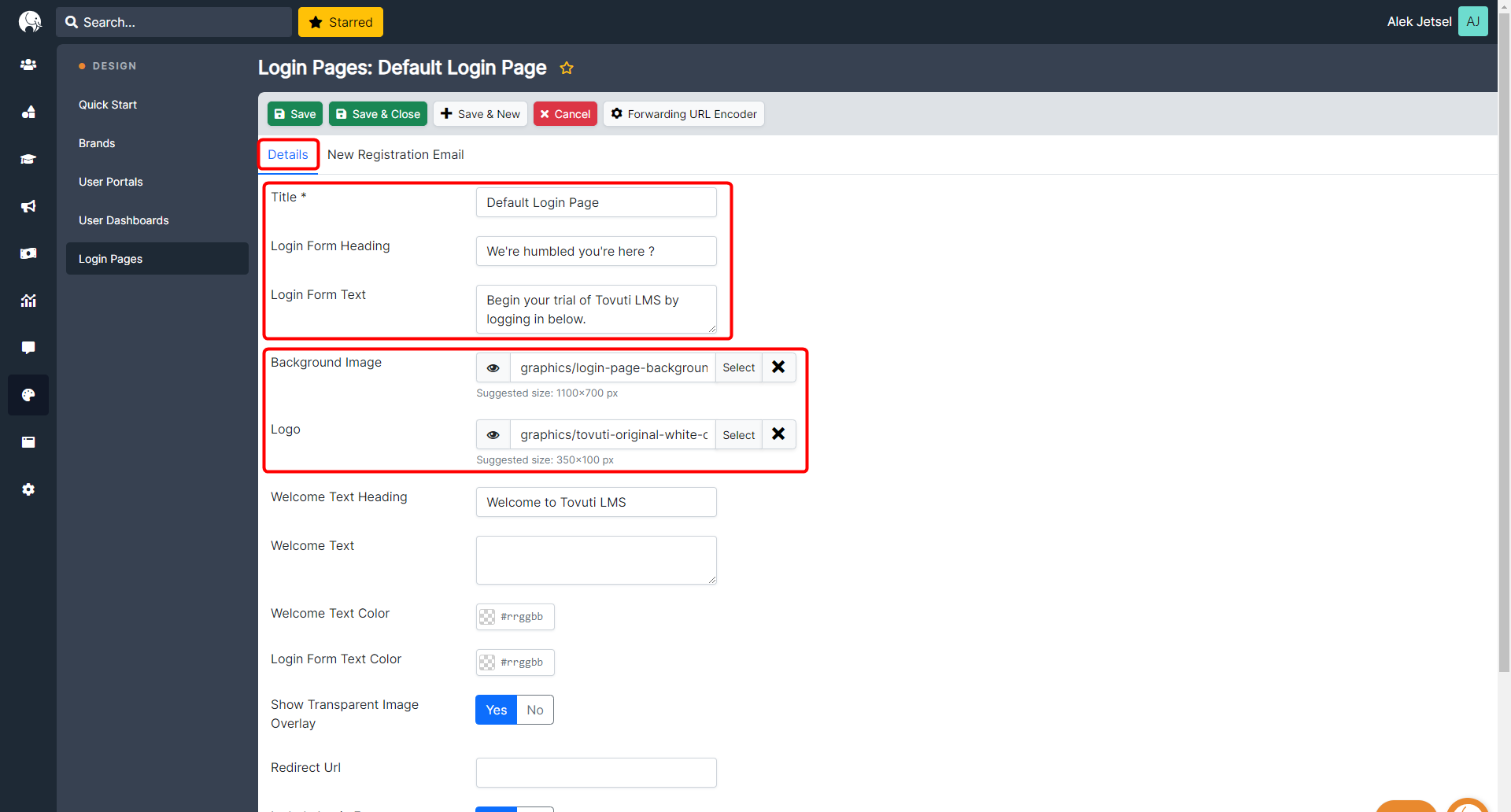 Designate if Password Reset, Registration, and Single Sign-On options are to be included.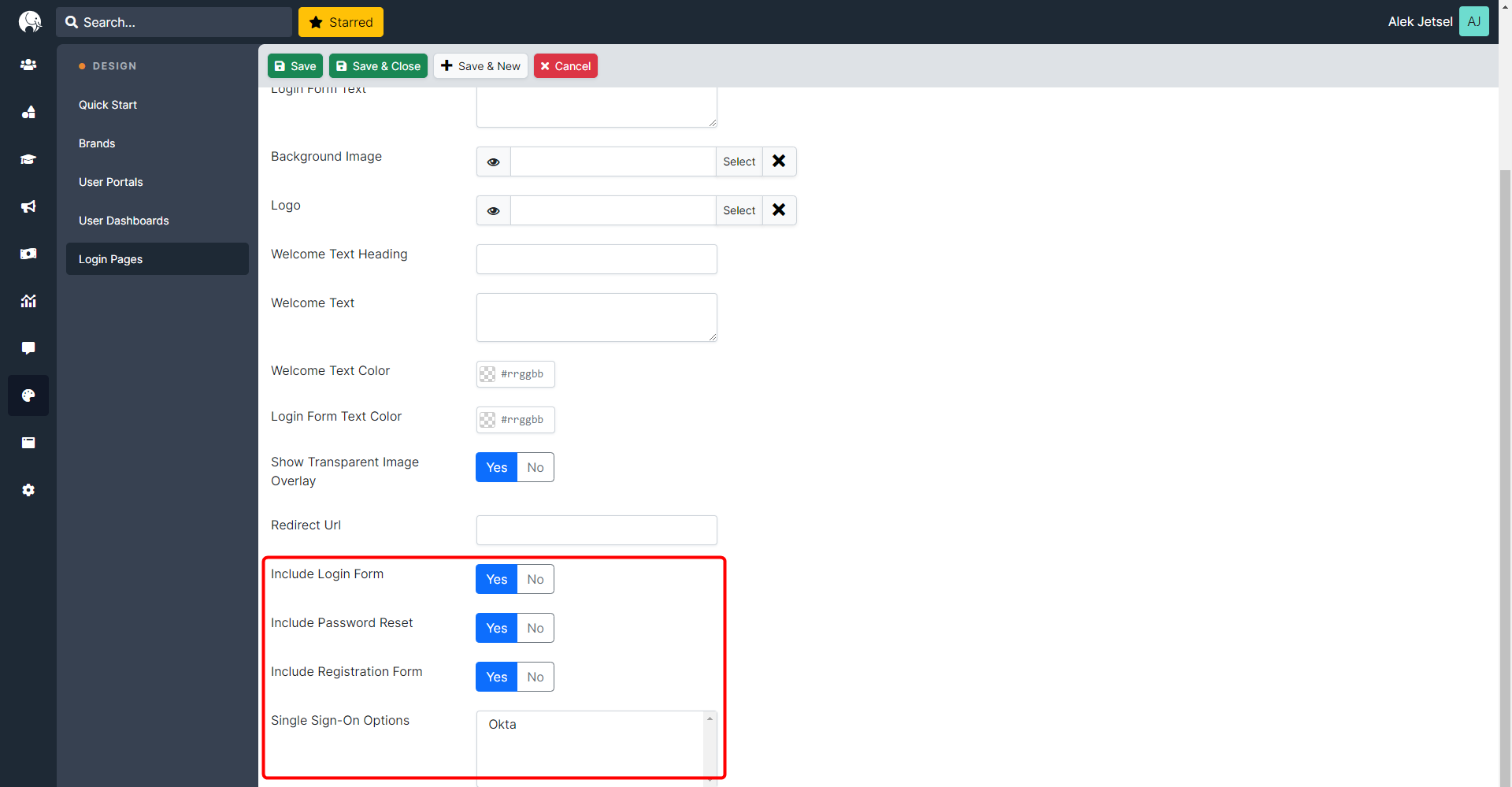 In the New Registration Email tab, craft the subject and body of the email to be sent to new registrants.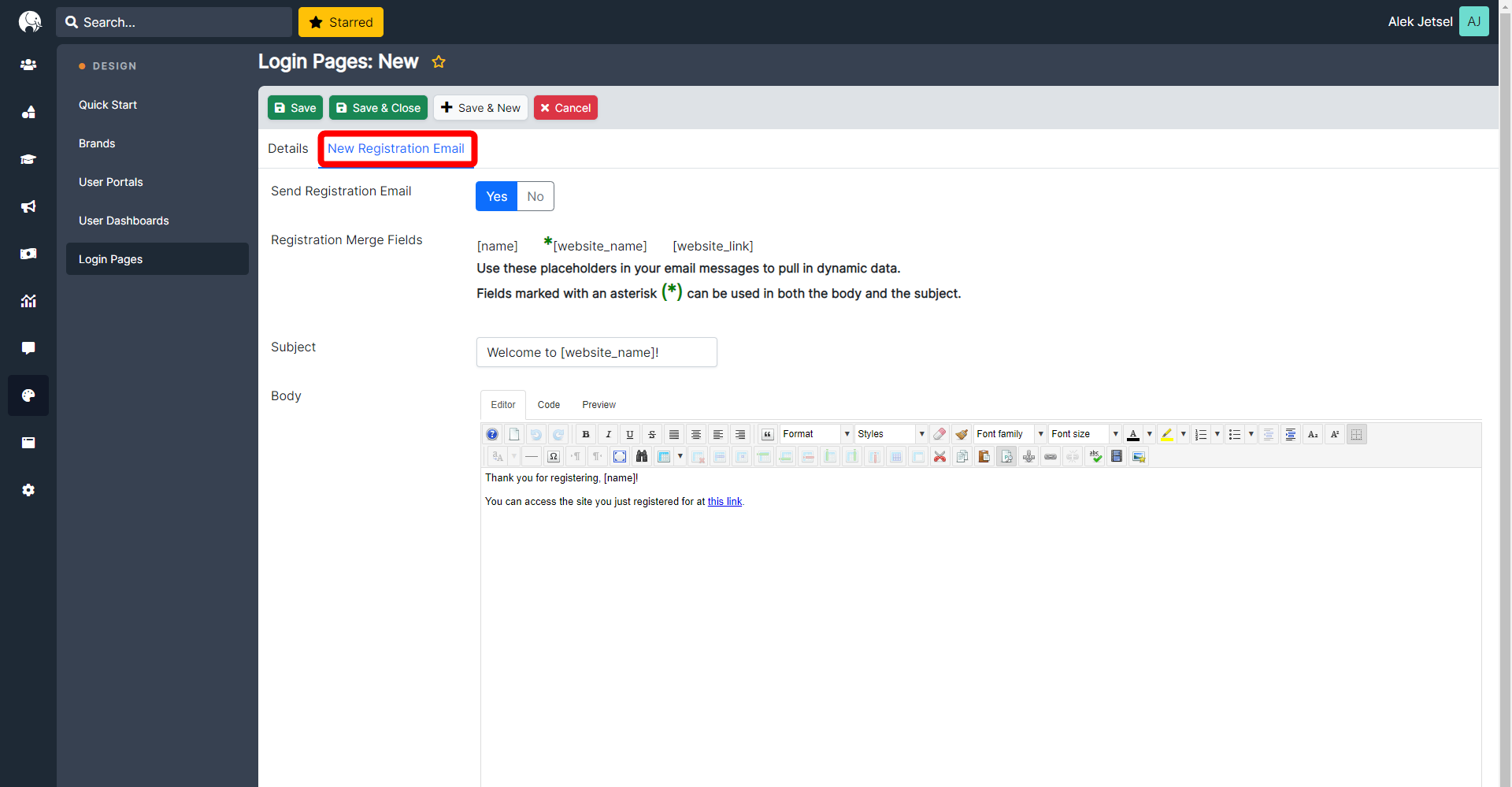 Click Save.