Administrators have the ability to customize the Navigation across the User Portal, including menus and items.
Navigation Menus
Go to Configuration > Click Navigation Menu > Click an existing Menu to add items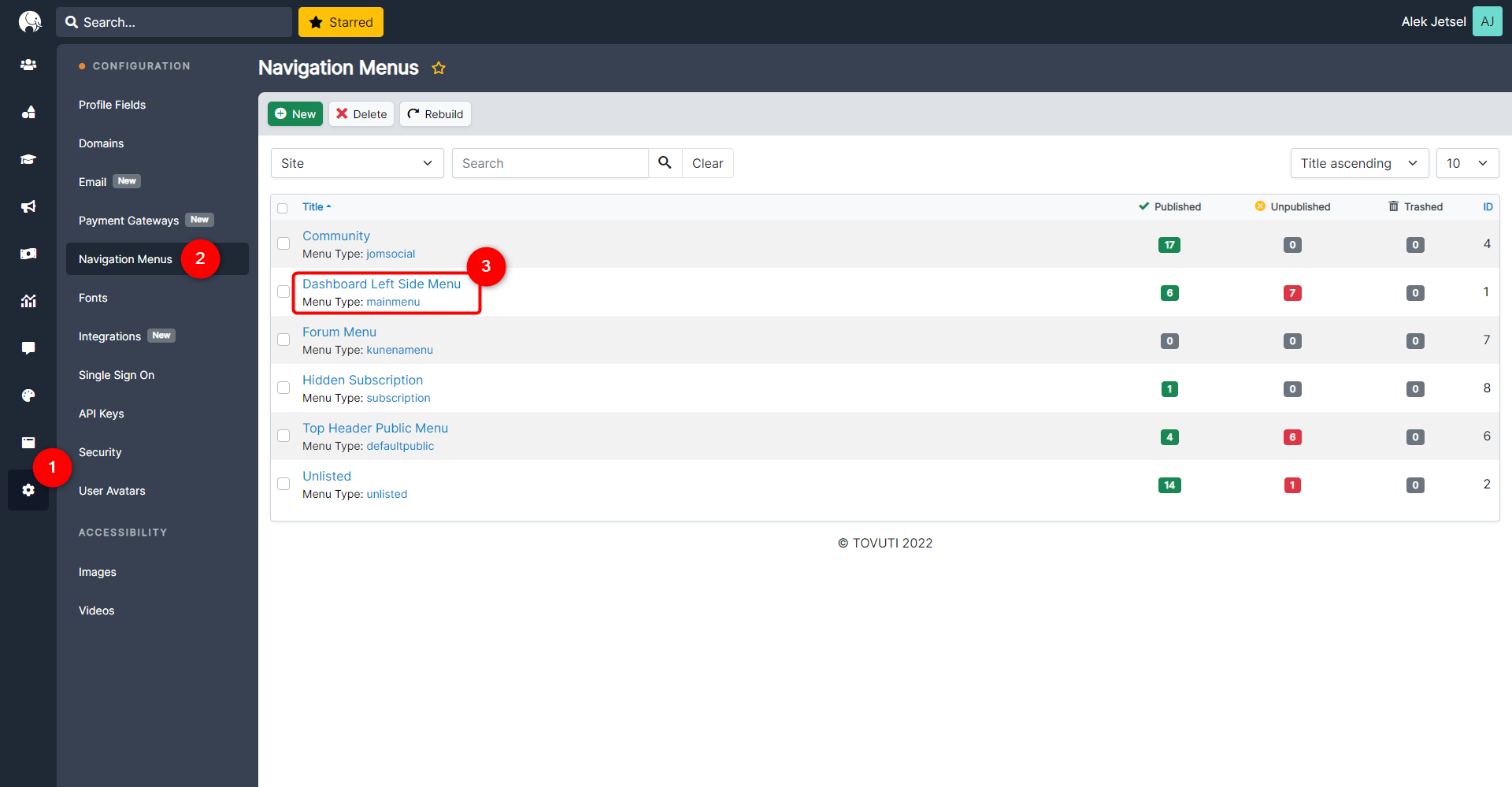 A Menu is a list or cluster of items that direct users to different places. New Menus can be created by clicking New. When first configuring the Tovuti site, begin by editing the default Menus, Dashboard Left Side Menu, and Top Header Public Menu.
Below is the User's view of the Dashboard Left Side Menu: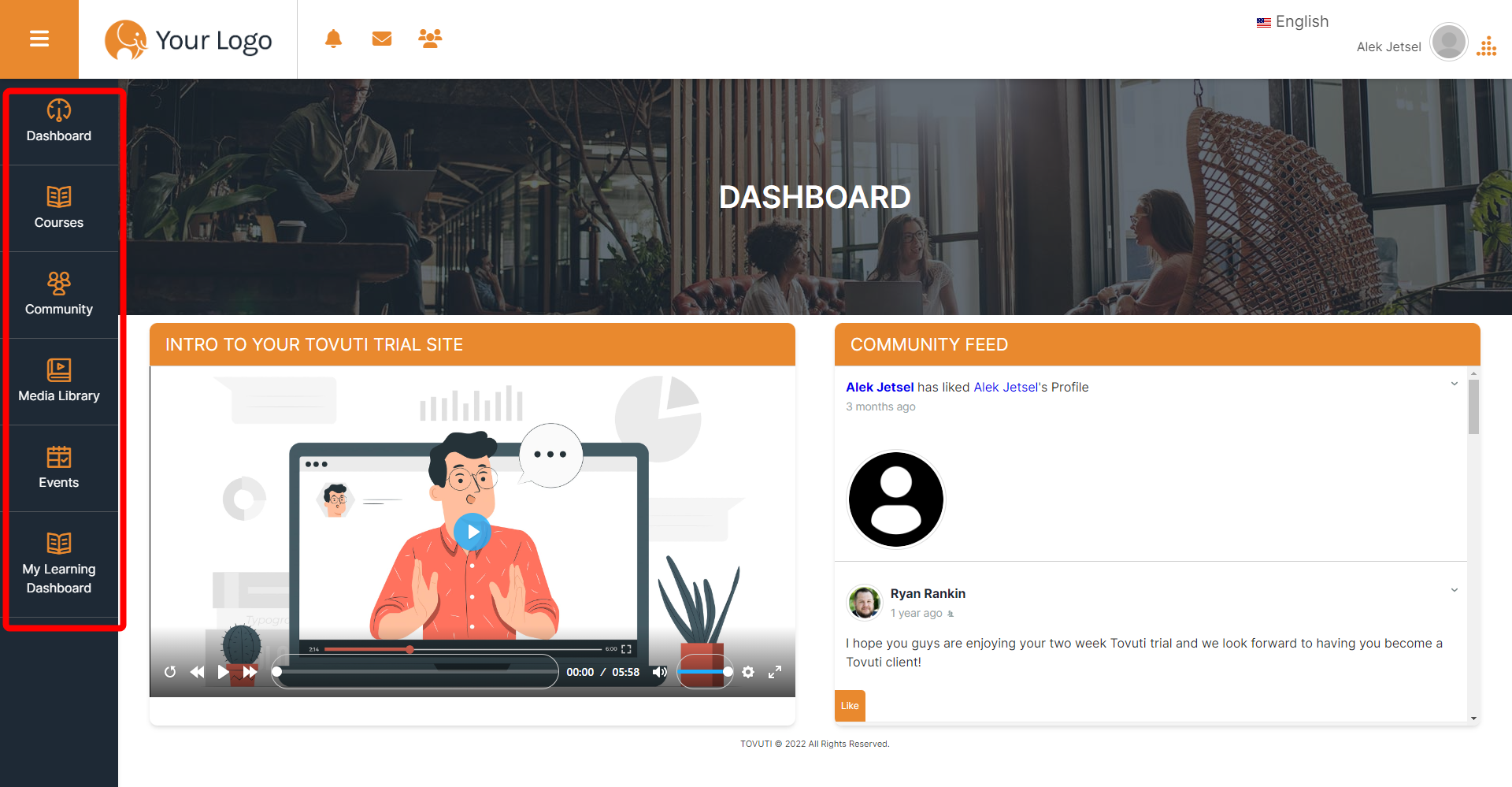 Menu Items
Click New to create a new Menu Item
A Menu Item is a clickable item that leads to a specific area within the User Portal. Each box in the User Portal screenshot below represents a published Item.
Select a Menu Item to edit it
In the Details tab, designate the settings that set where this item is located and how it is viewed.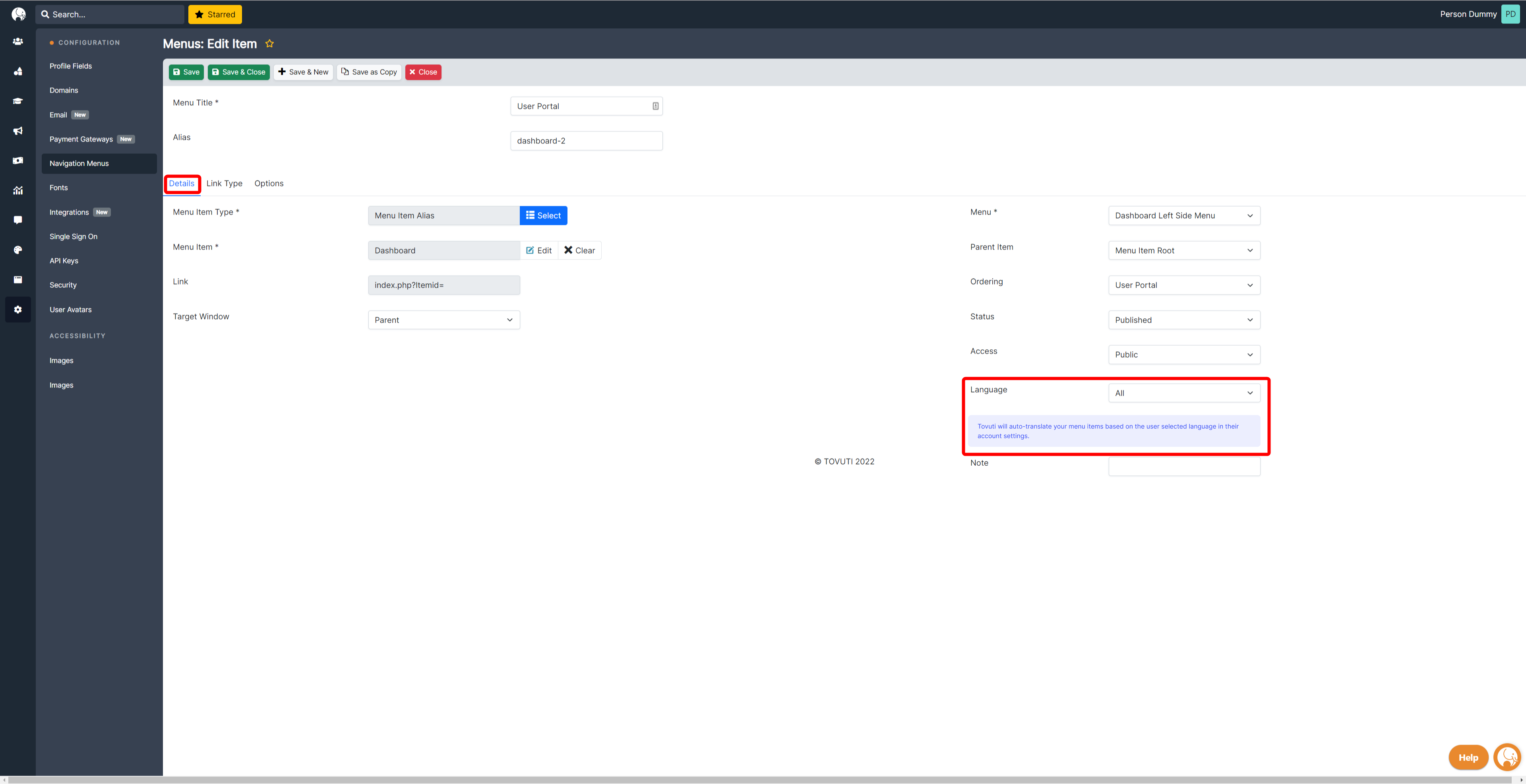 For additional information on the different Menu Item Types, view the Hel Center article here.
Auto-Translate a Navigation Menu Item
In the Languages field, select the language that applys to this Menu Item. If All is selected, Tovuti automatically translates this Menu Item to the language selected by the user. If a specific language is selected, Admins define a custom translation for the Menu Title and Alias fields. (see screenshot above)
Additional Customizations
Customize this Menu Item further with settings in the following tabs:
Link Type

- add an optional link to the menu title element

Page Display

- set optional text for page elements

Metadata

- include discovery and identification information

Options

- choose the displayed icon

Associations

- point to a different location if a specific language is selected (see above)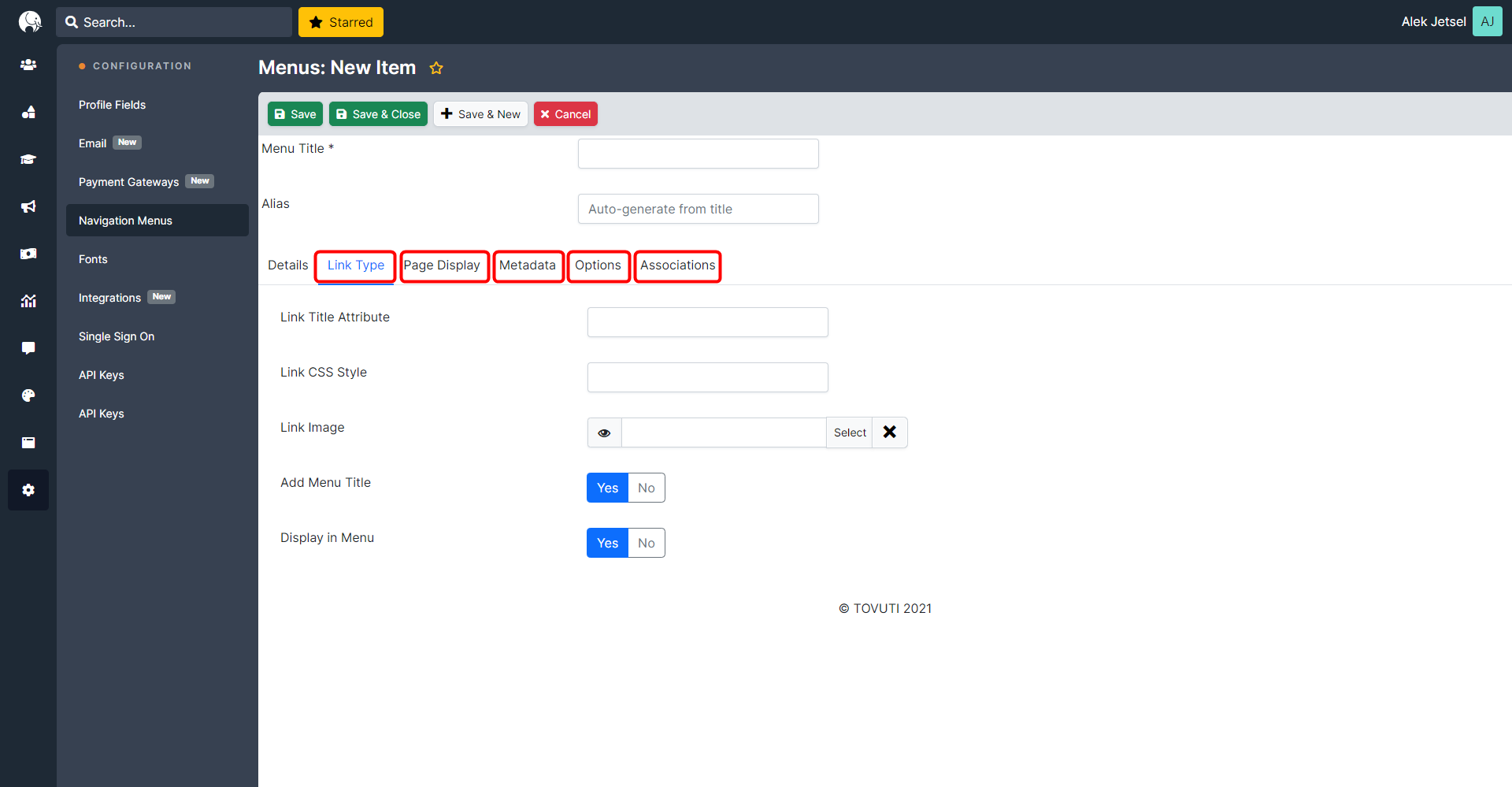 Click Save.