Just as organizations have hierarchies that allow for delegation, create Teams and Team Leaders to give Users specialized attention and help.
Go to People > Click User Teams > Click New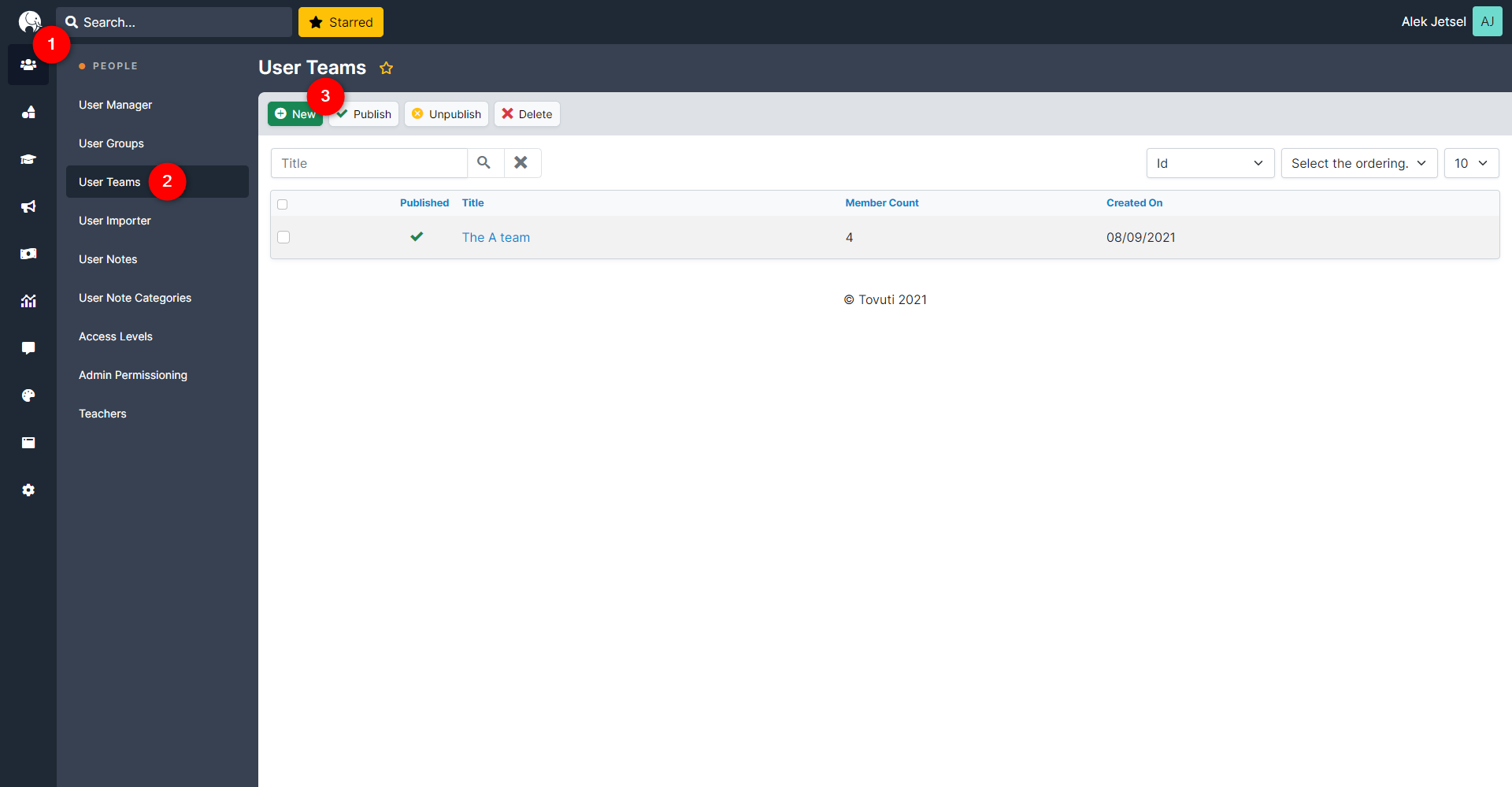 In the Details tab, give this Team a Title, mark it as Published or leave it unpublished until later, and give it a Description.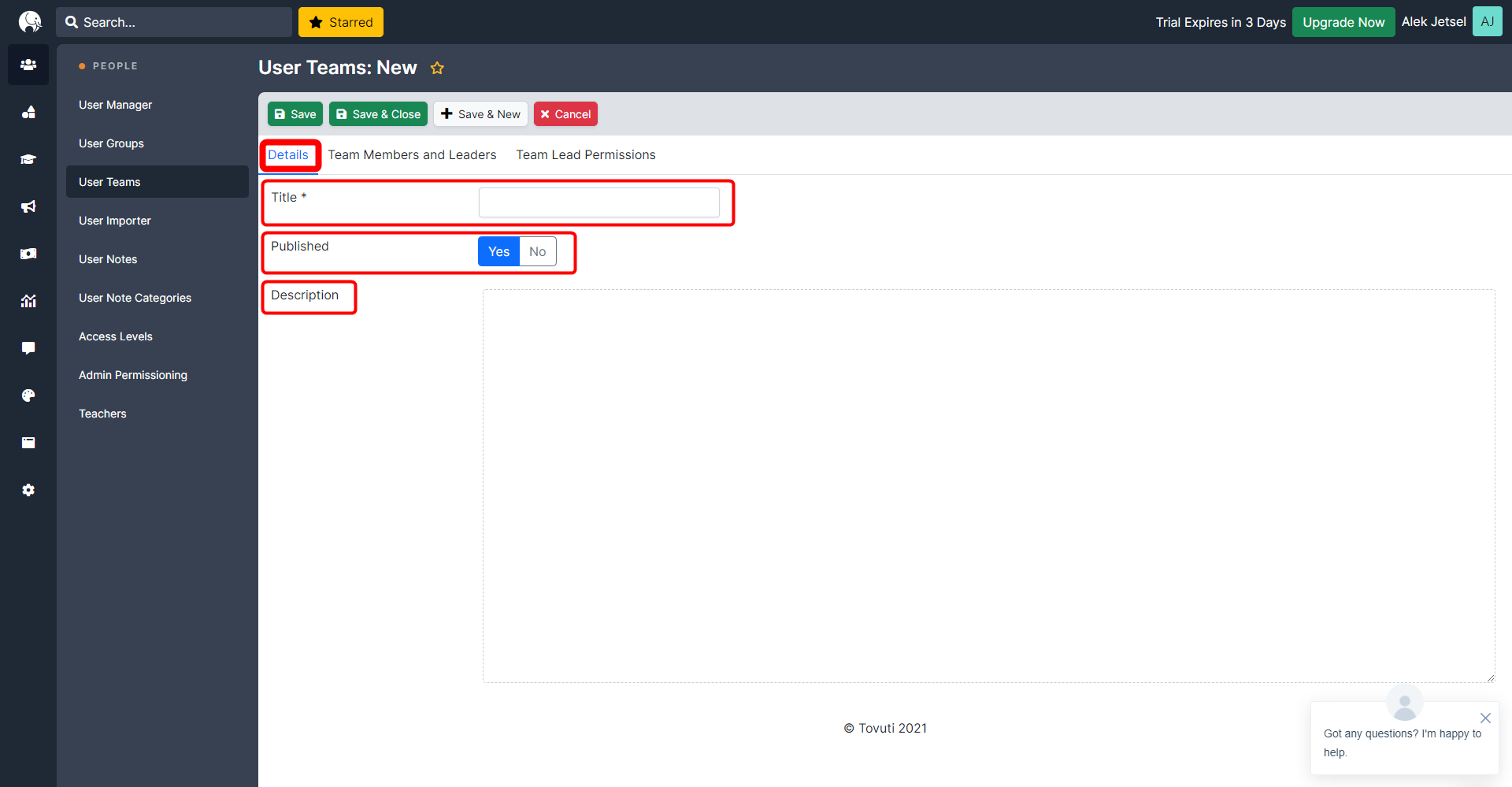 In the Team Members and Leaders tab, add Team Members and Leaders.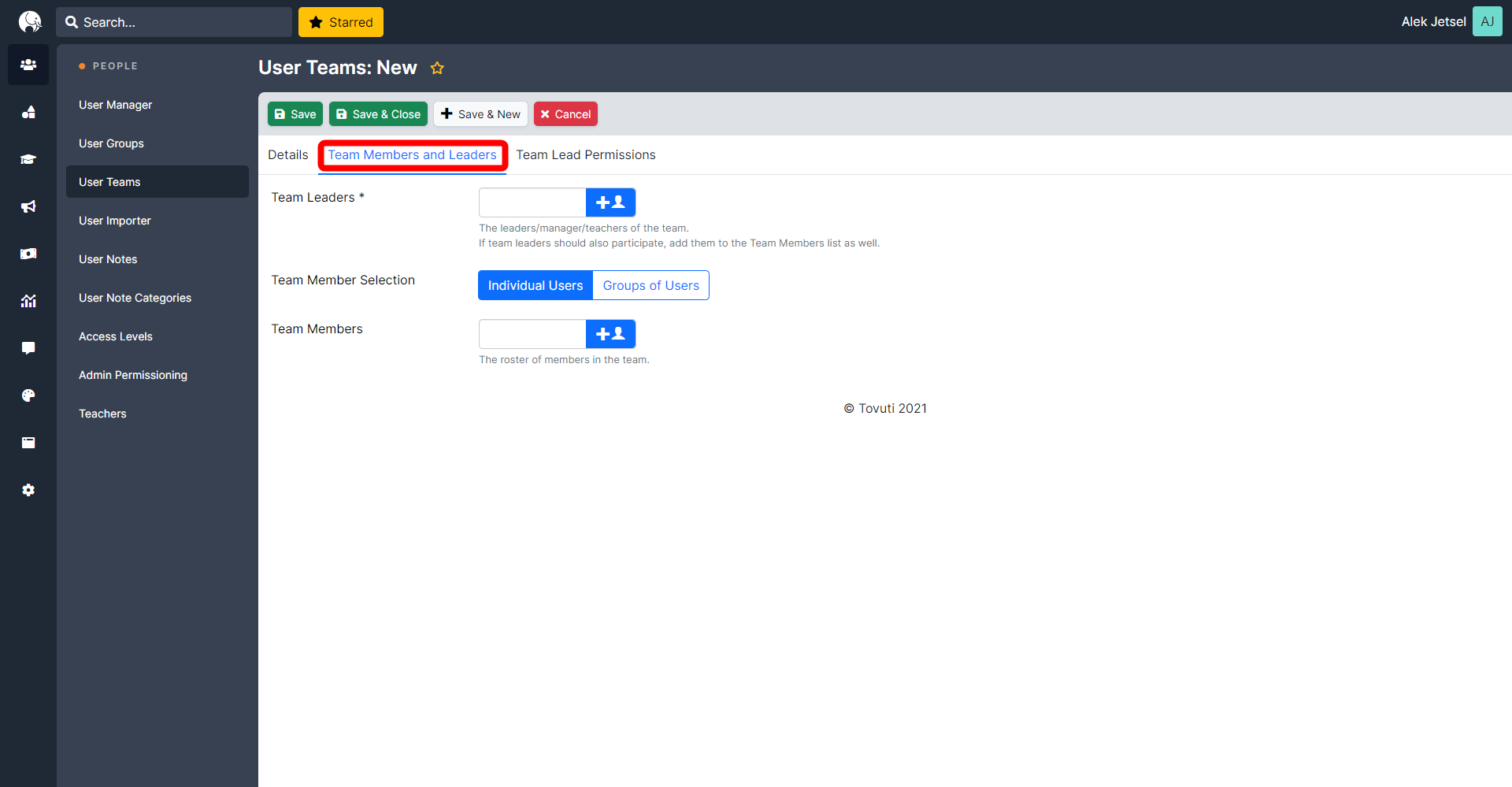 In the Team Lead Permissions tab, designate which permissions Leaders of this Team will have.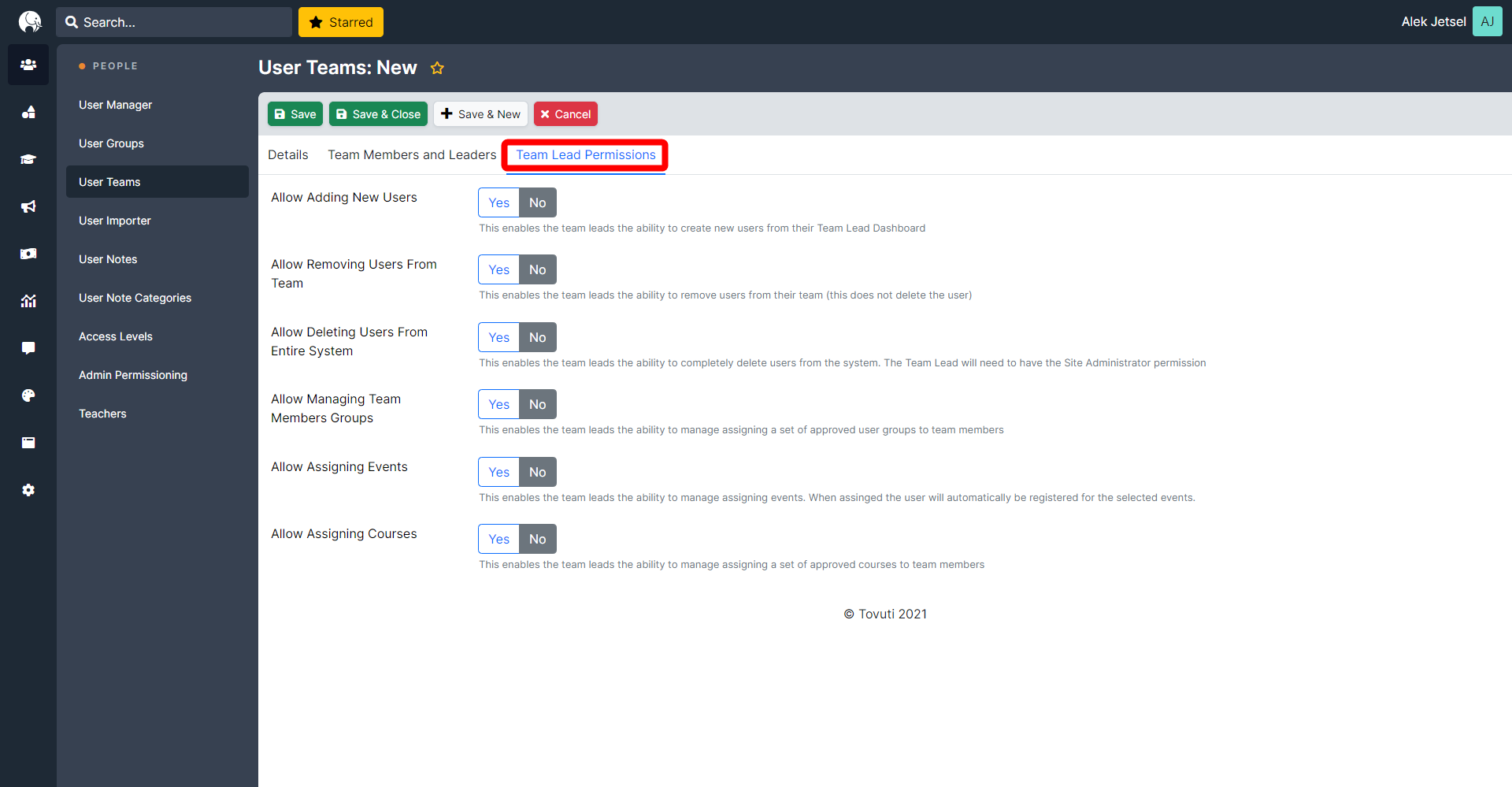 Click Save.