Just as organizations have hierarchies that allow for delegation, create Teams and Team Leaders to give Users specialized attention and help.
Go to People > Click User Teams > Click New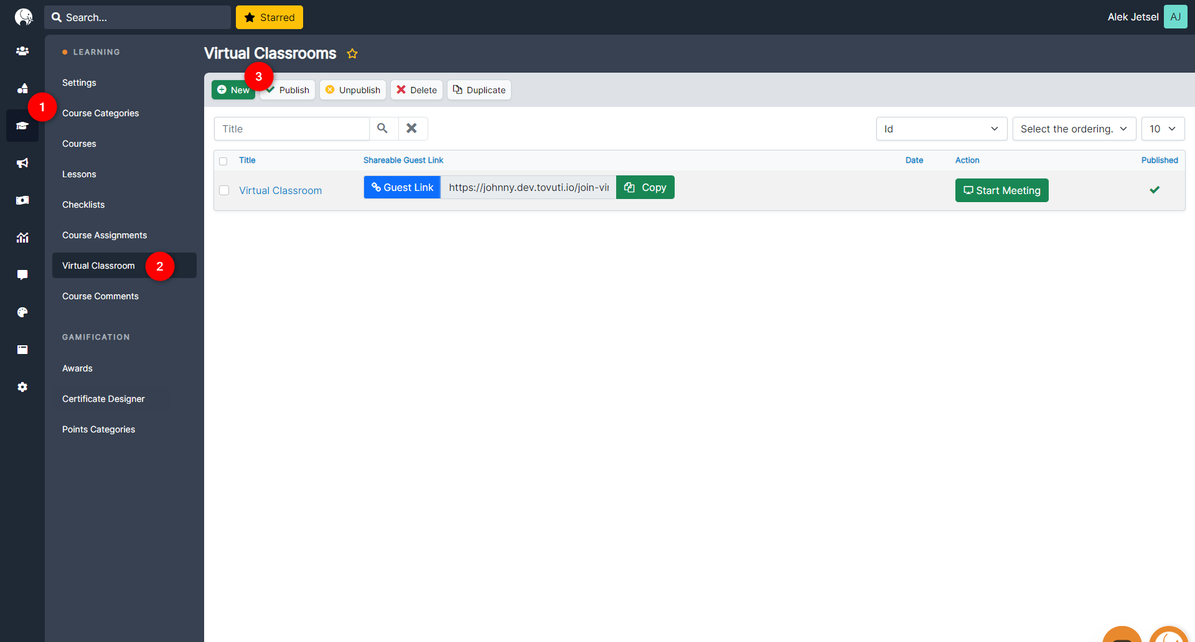 To duplicate an existing team, click the checkmark next to the team and click Duplicate. Duplicates are marked as a (copy).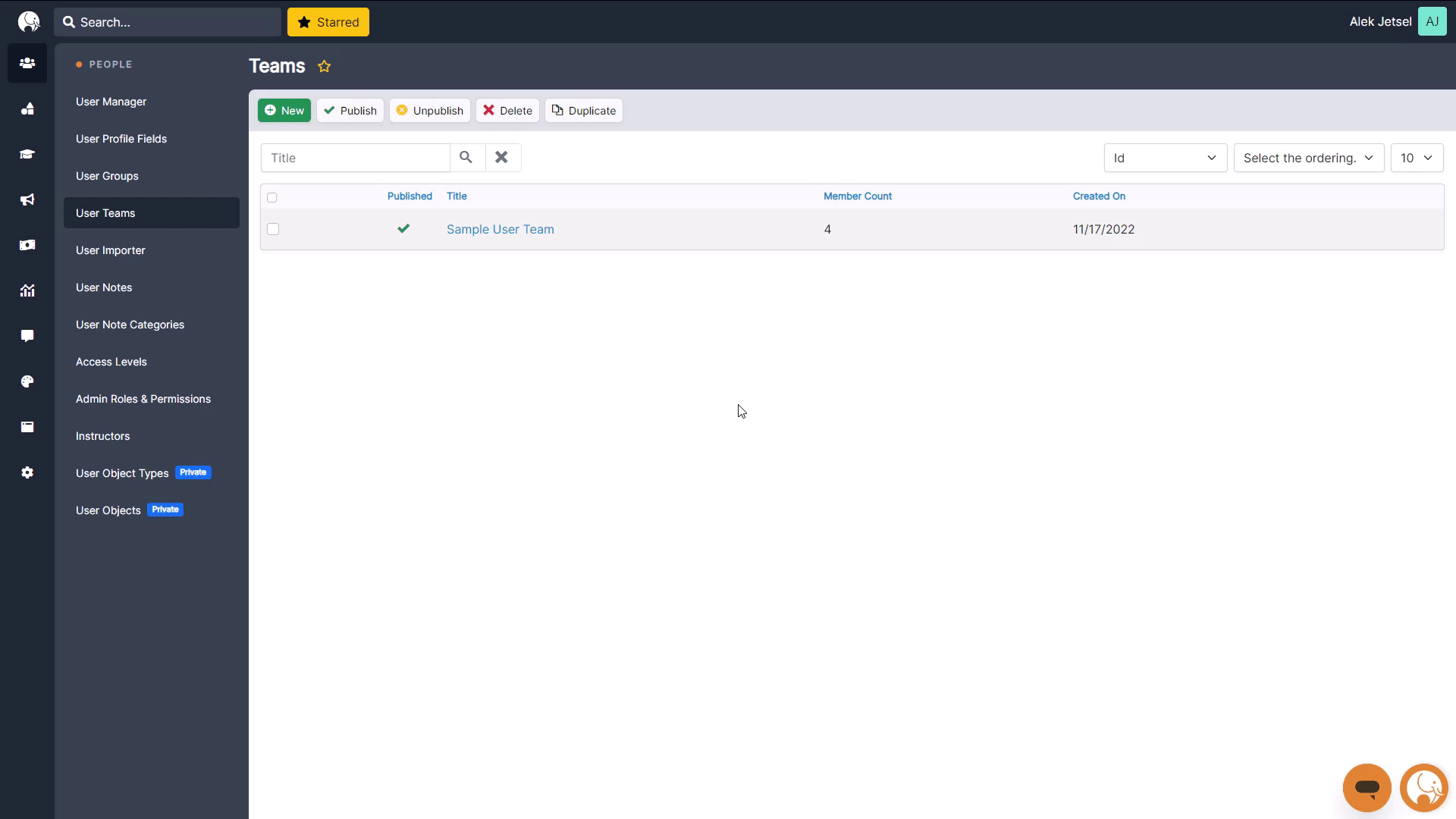 In the Details tab, give this Team a Title, mark it as Published or leave it unpublished until later, and give it a Description.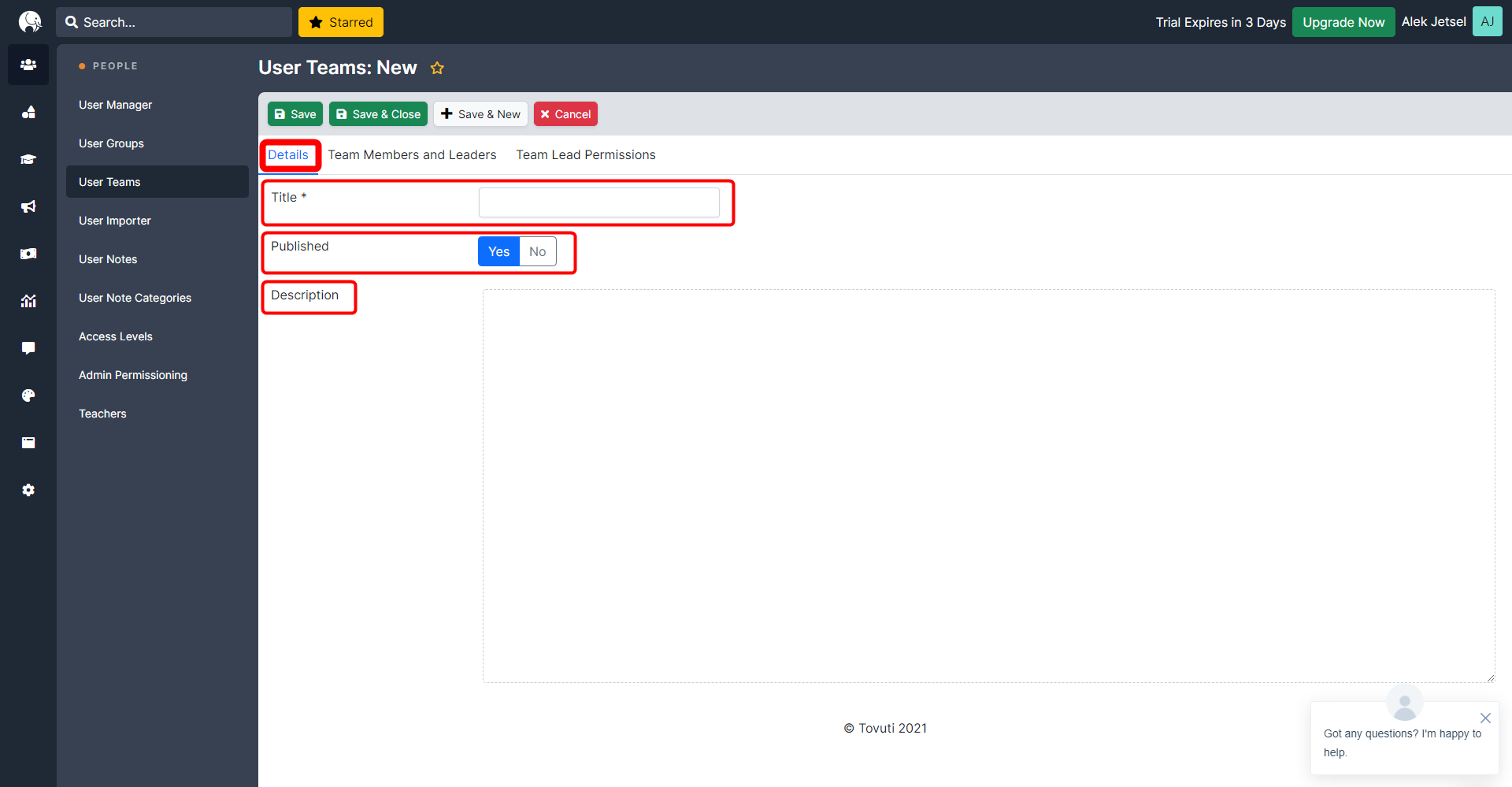 In the Team Members and Leaders tab, add Team Members and Leaders.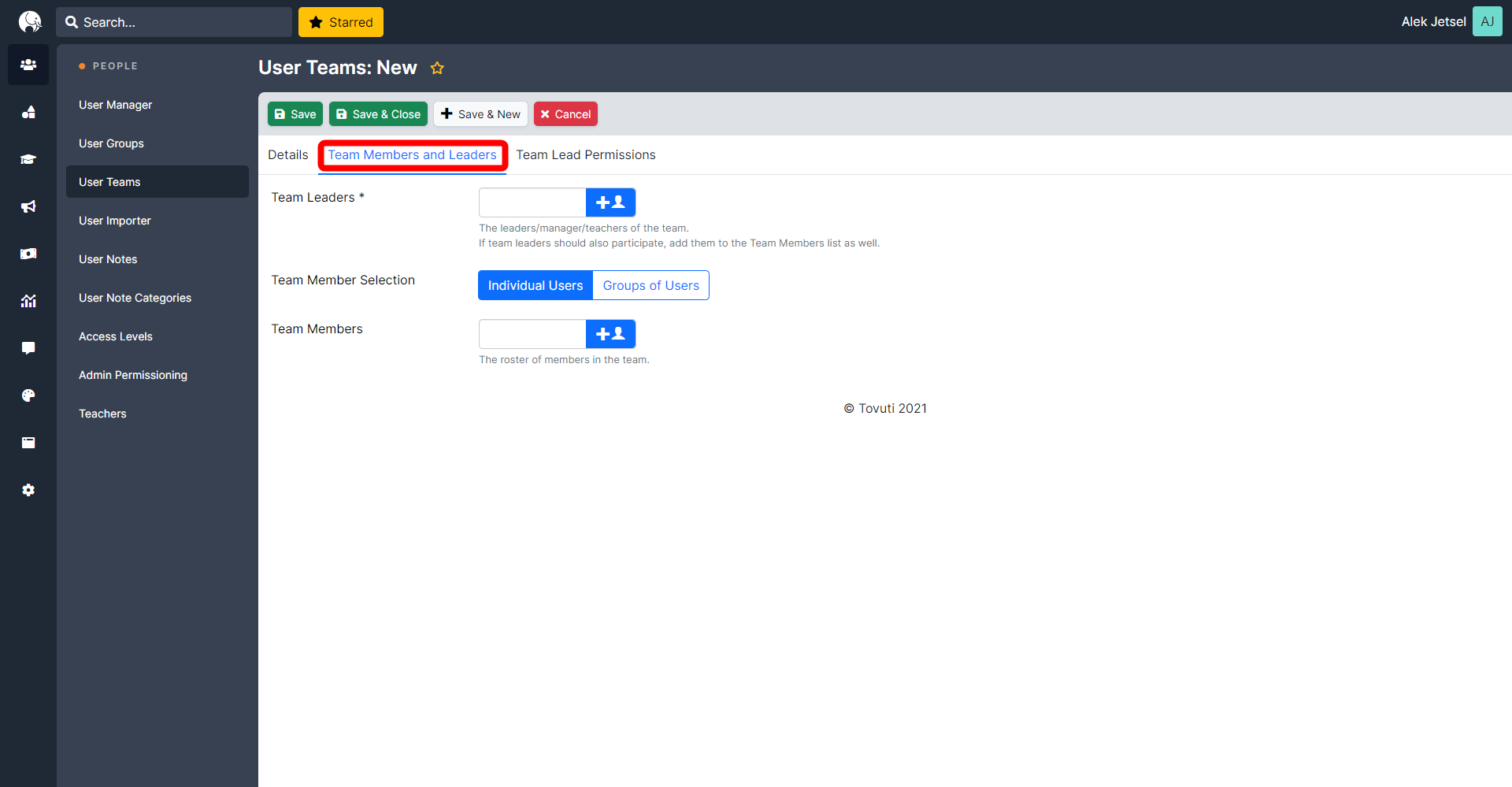 In the Team Lead Permissions tab, designate which permissions Leaders of this Team will have.
Admins can select if Course Assignments created from the Team Lead Dashboard default to FREE for users.
Click Save.