This article shows the various Design elements and their corresponding areas in the User Portal, which are configured in the Design tab of the Course editor.

The Thumbnail Image is shown in the Course List of the User Portal. The recommended size for this image is 350x350 px.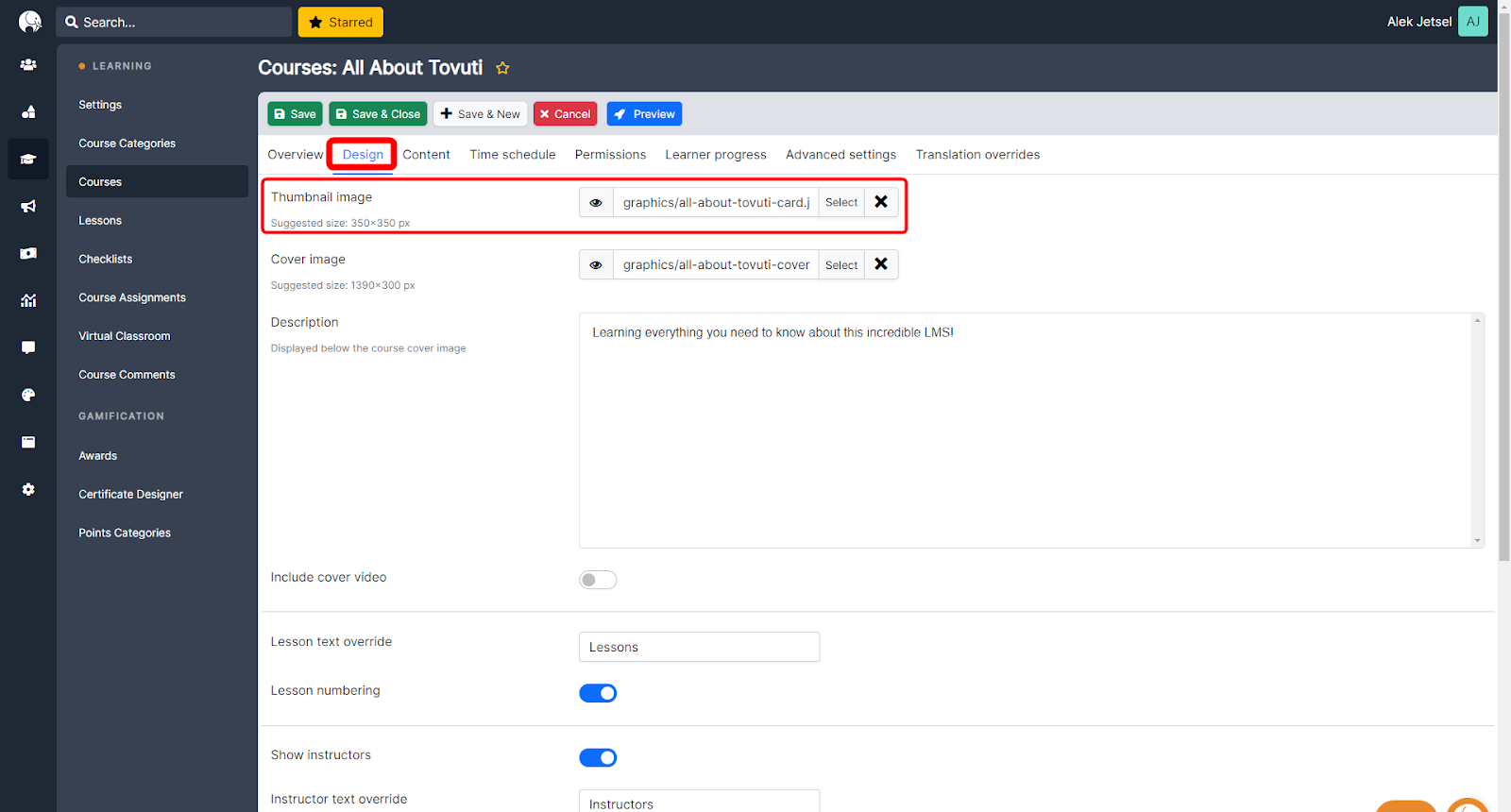 The Thumbnail image displays differently, depending on the course card configuration, found in Learning > Settings.
User Portal: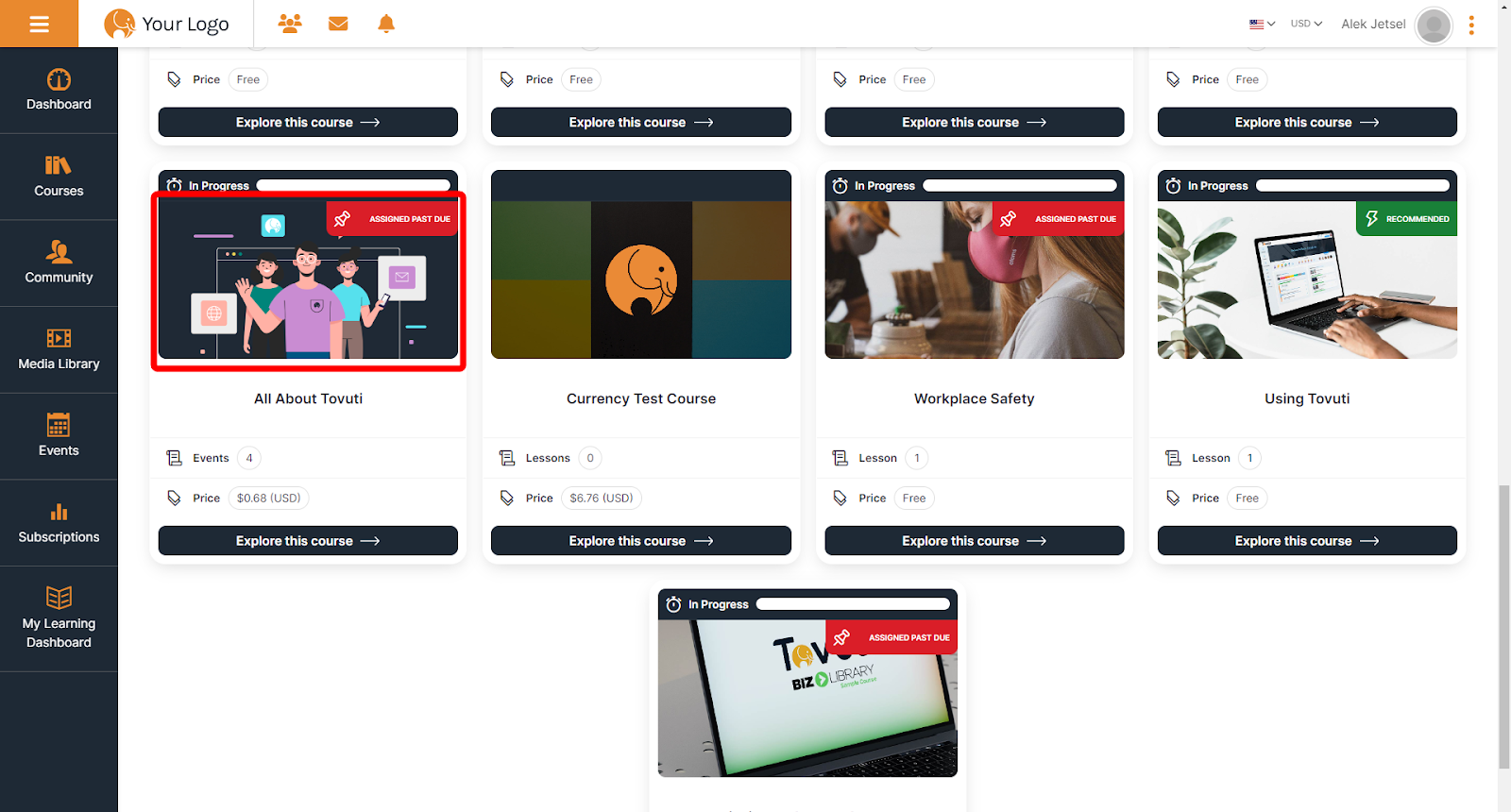 The following design options are shown when accessing the Course Page and Lesson list:
Cover Image
Description
Lesson Text Override - provide optional custom text for the Lesson button
Lesson numbering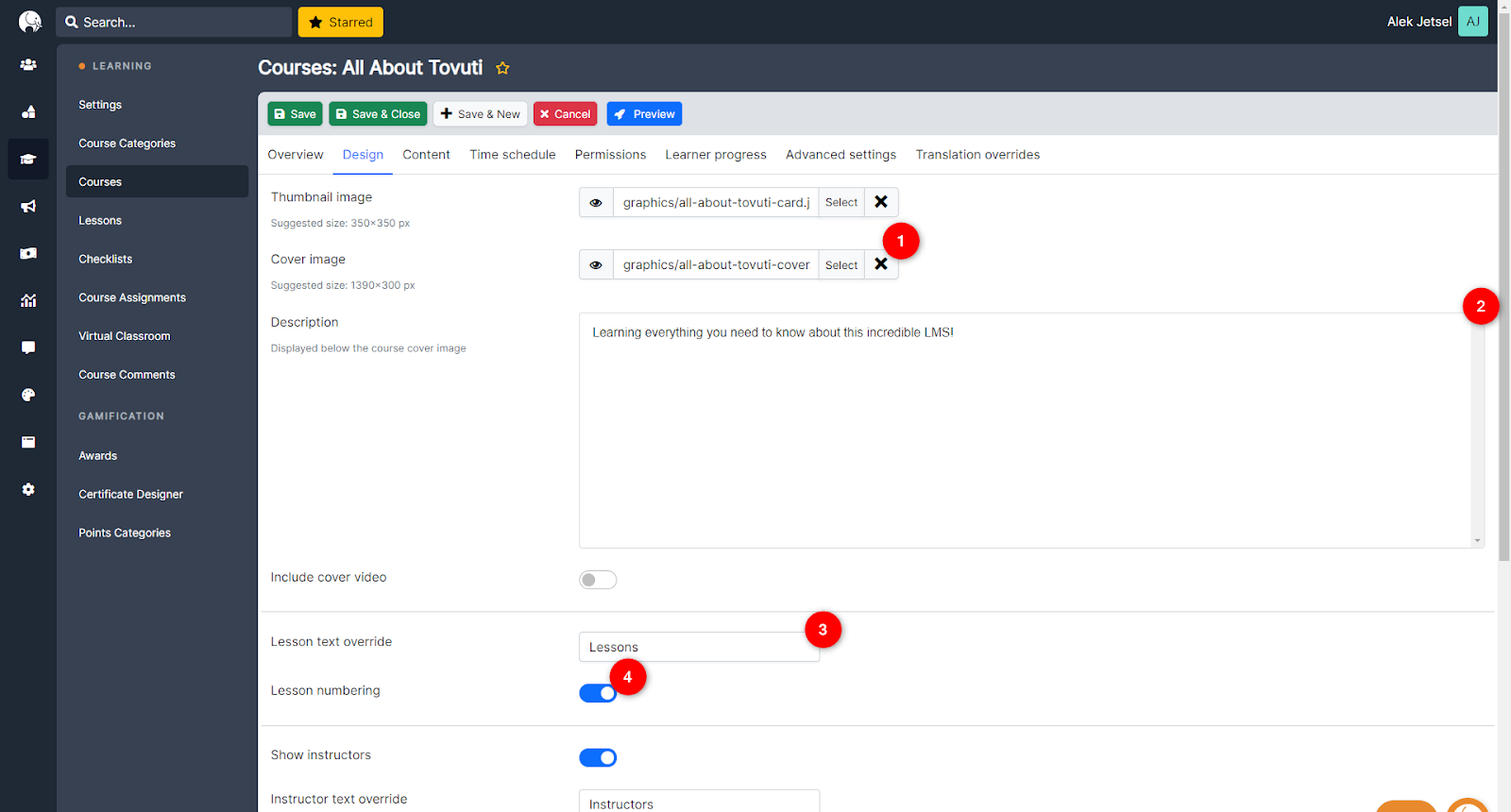 User Portal: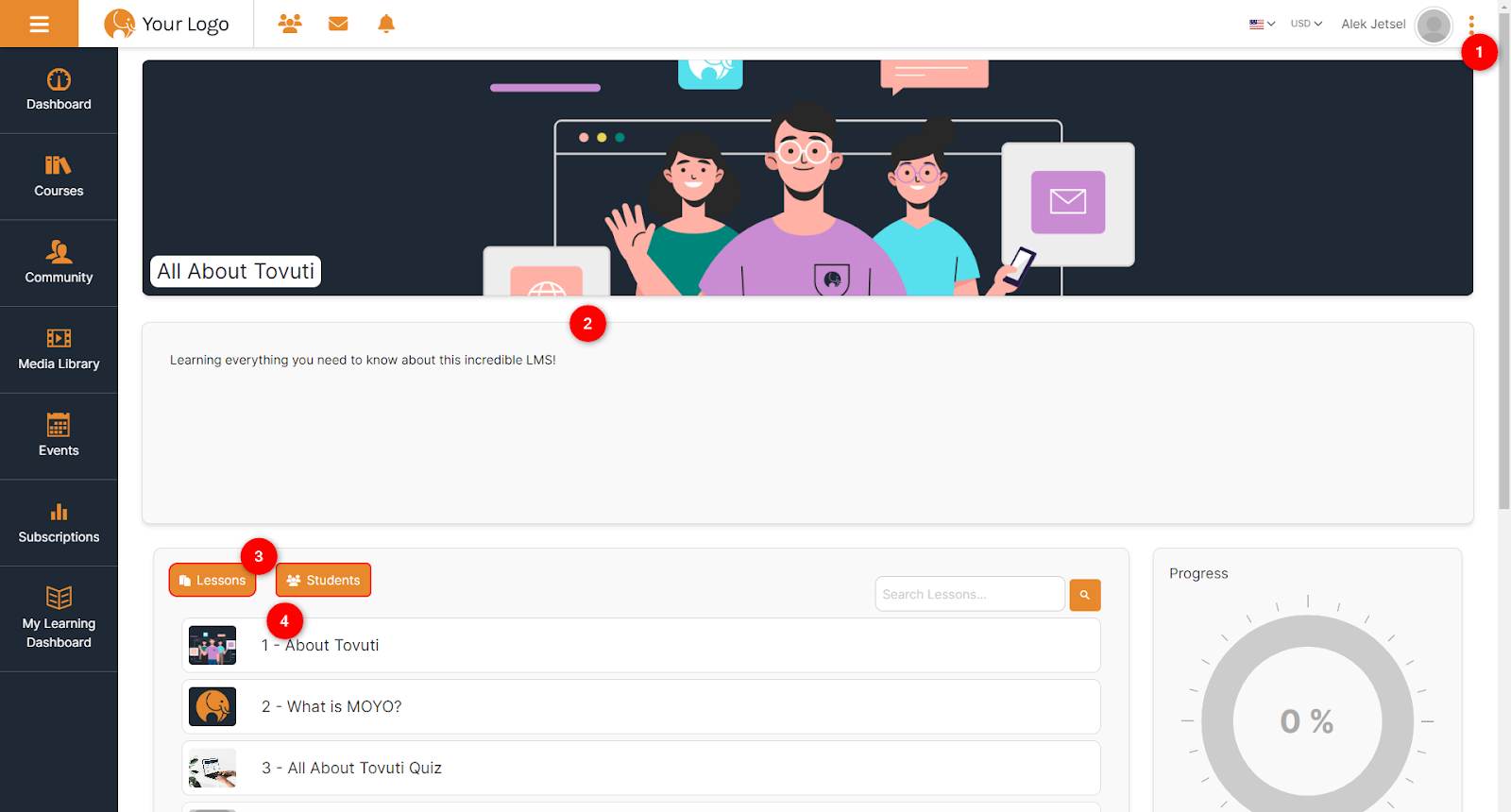 Admins may also include a Cover Video as an introduction to the Course. Videos may be an MP4 upload or a link from YouTube, Screencast, Facebook, or Vimeo.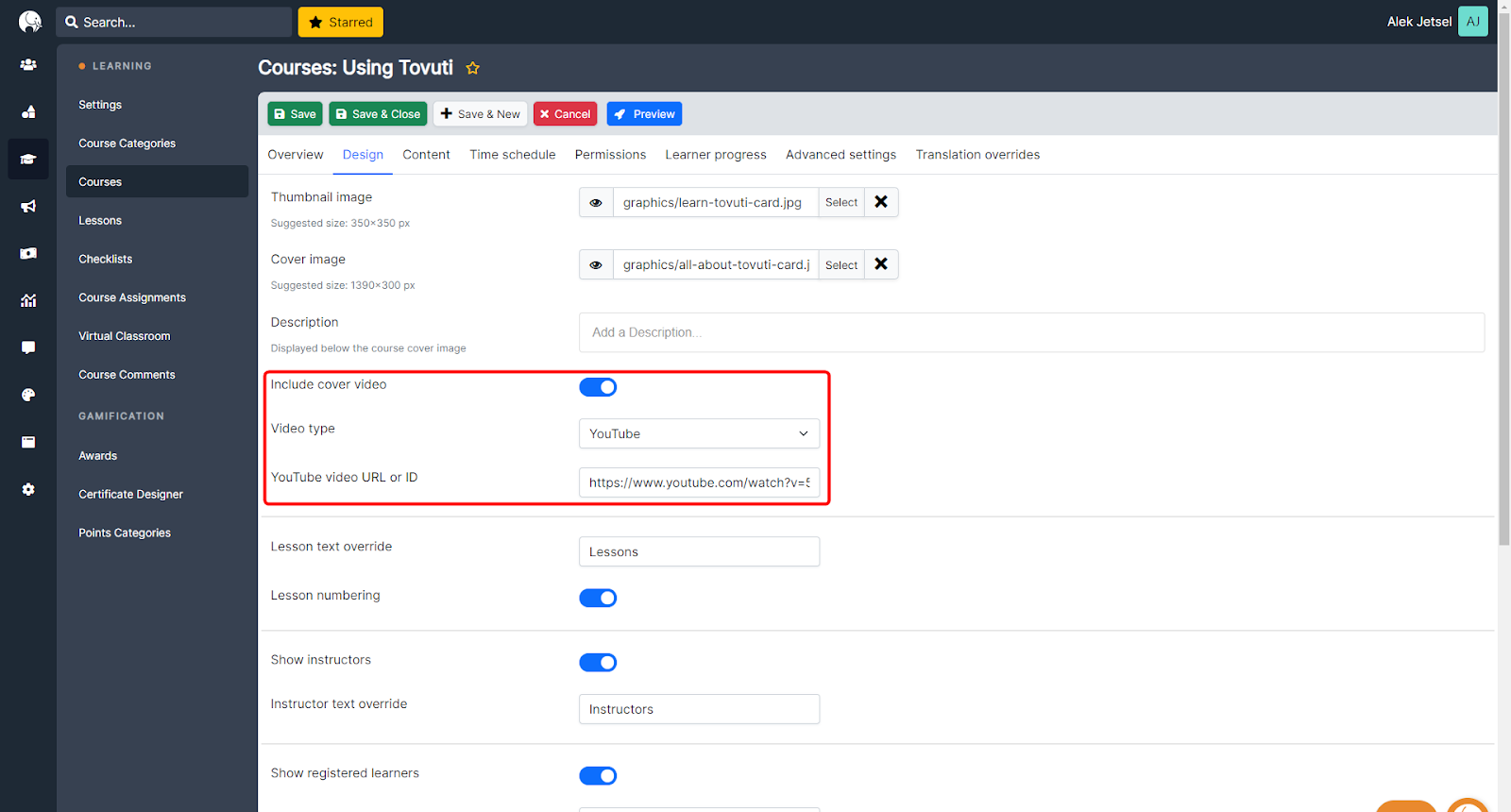 User Portal: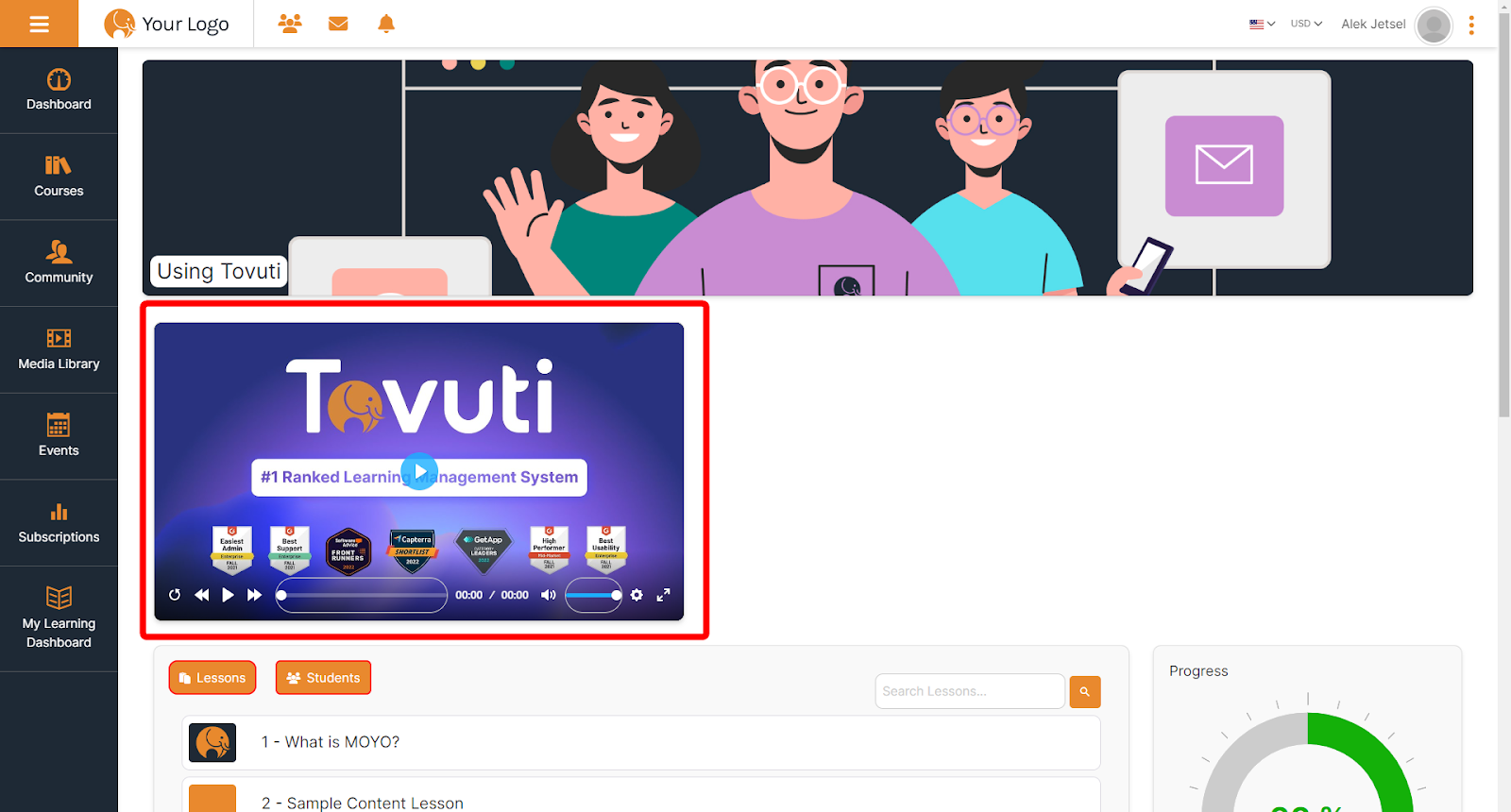 Select if Show Instructors is enabled and provide an optional Instructor text override.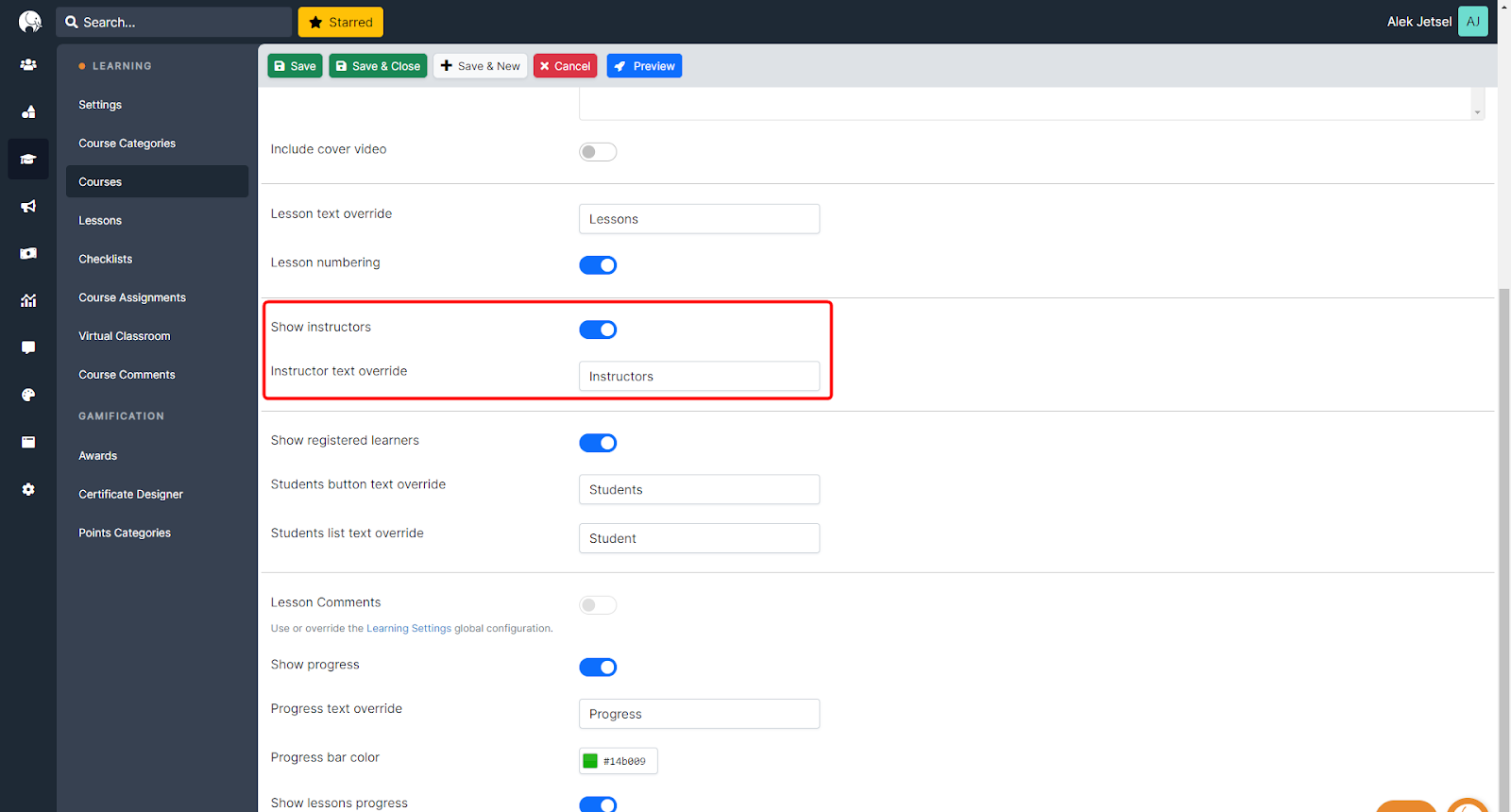 User Portal: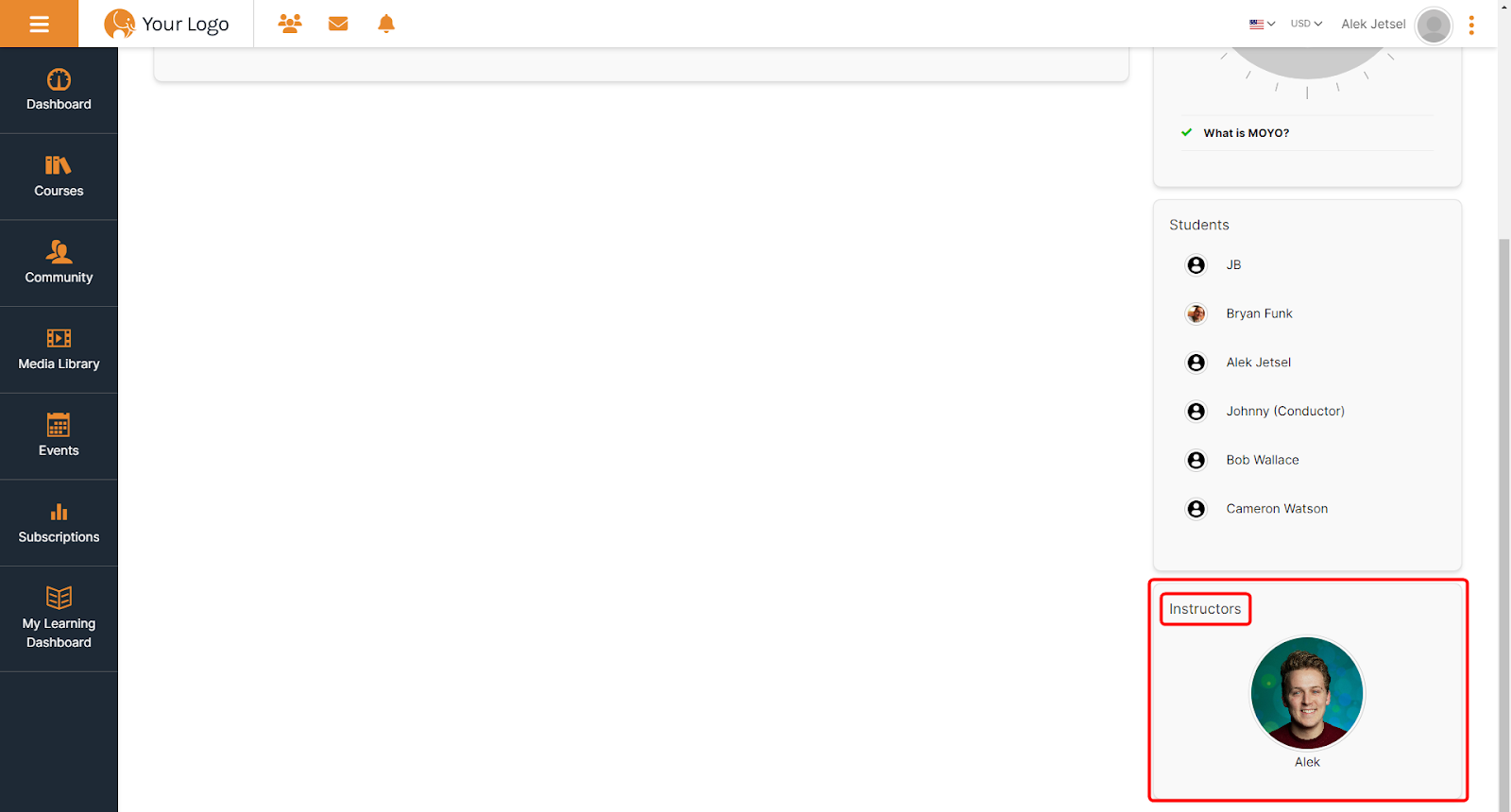 Select if Show registered learners is enabled and provide an optional Students button and Students List text overrides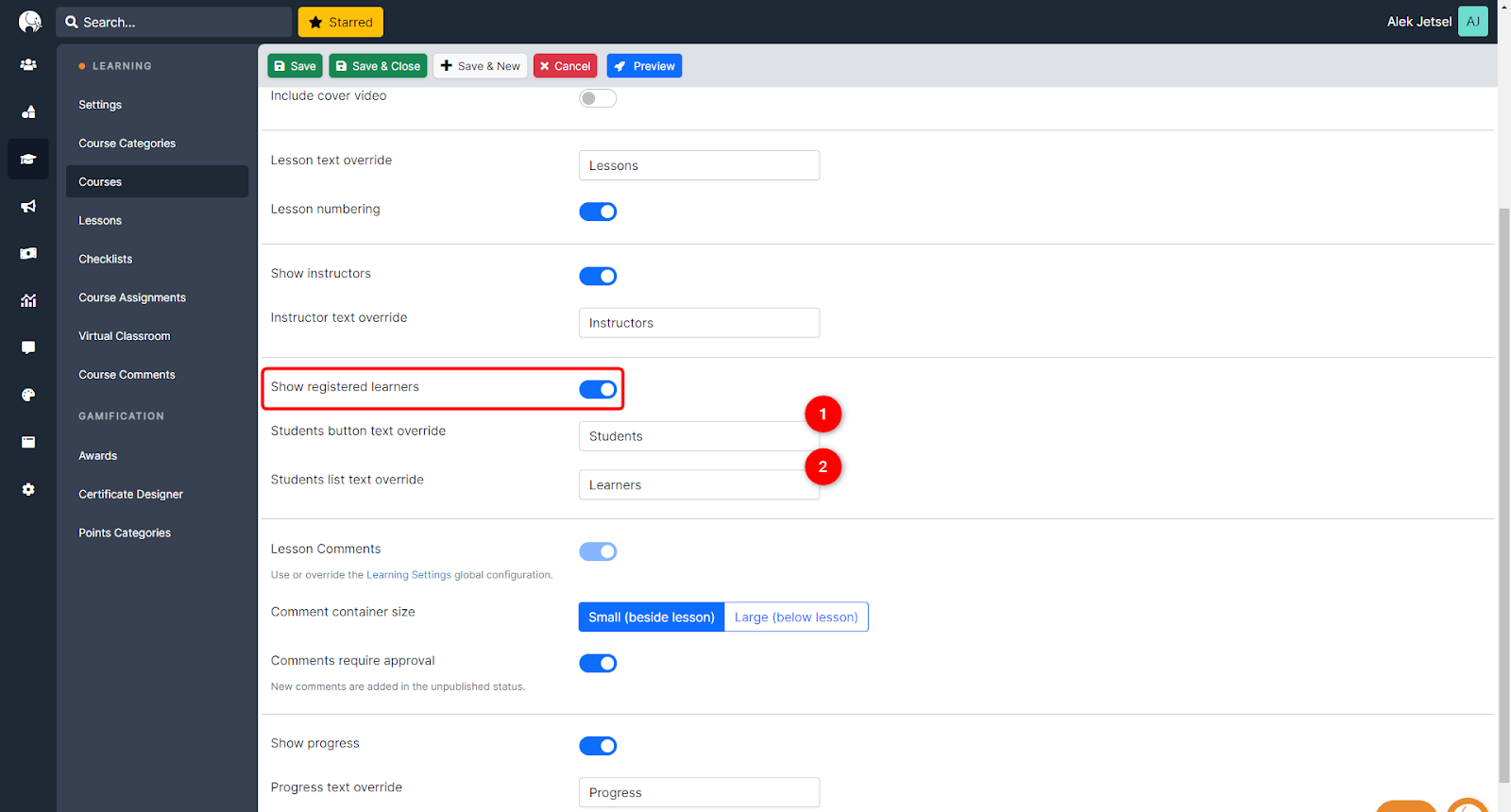 User Portal:
Lesson Comments are enabled in Learning Settings. When enabled, set if the comment box appears Small (beside lesson) or Large (below lesson). Set if Comments require approval before being set as published.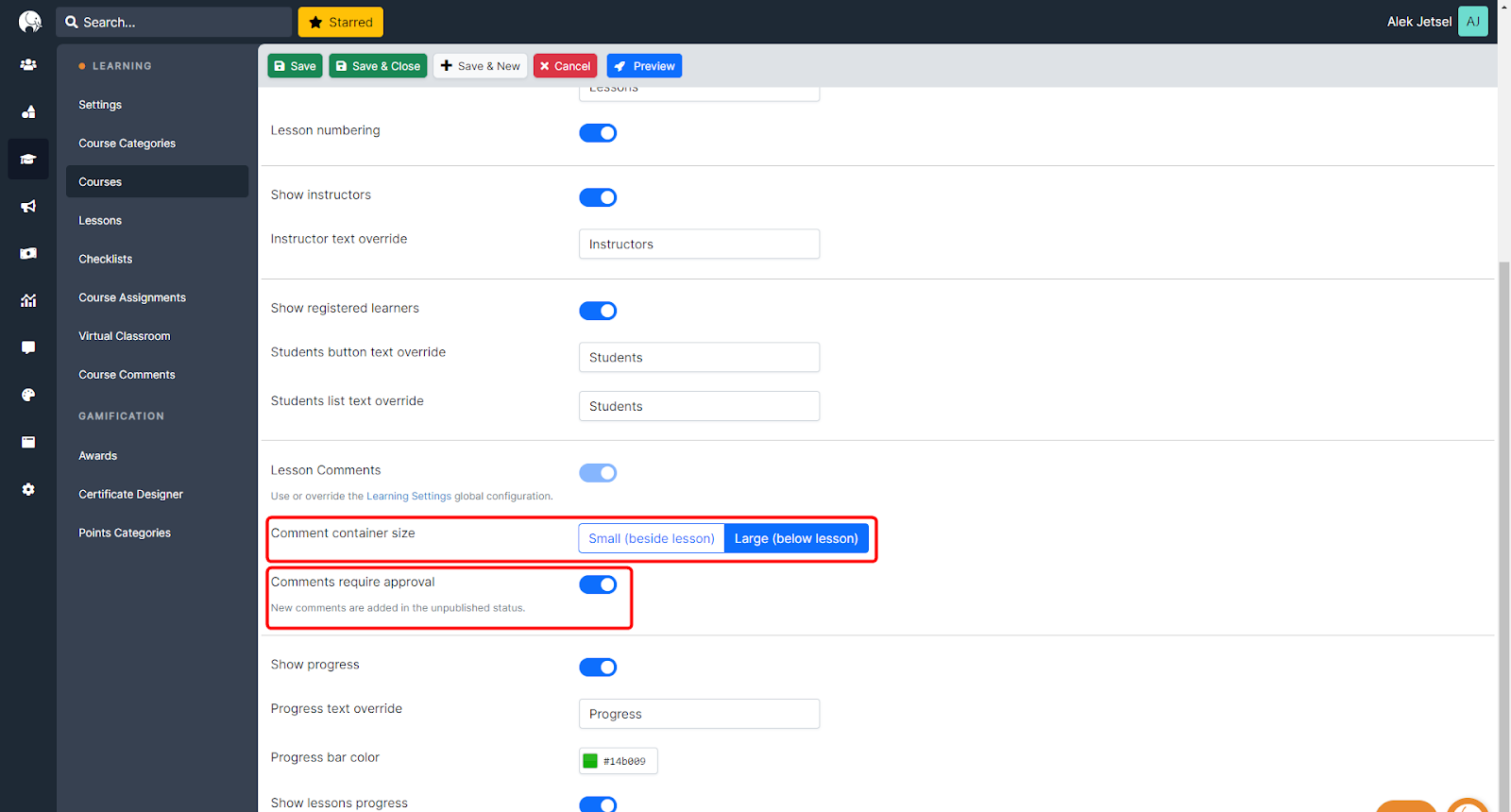 User Portal (Large):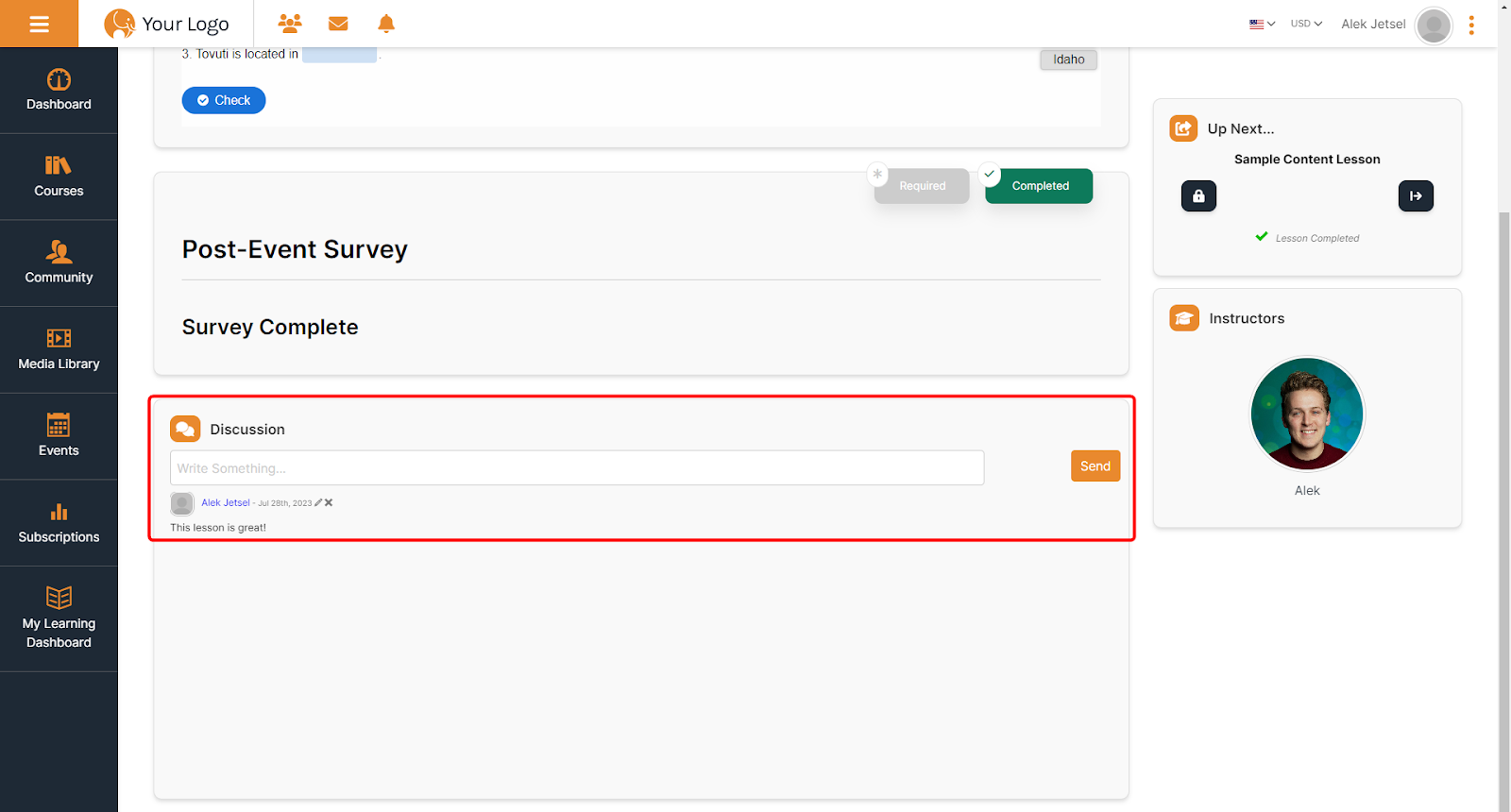 User Portal (Small):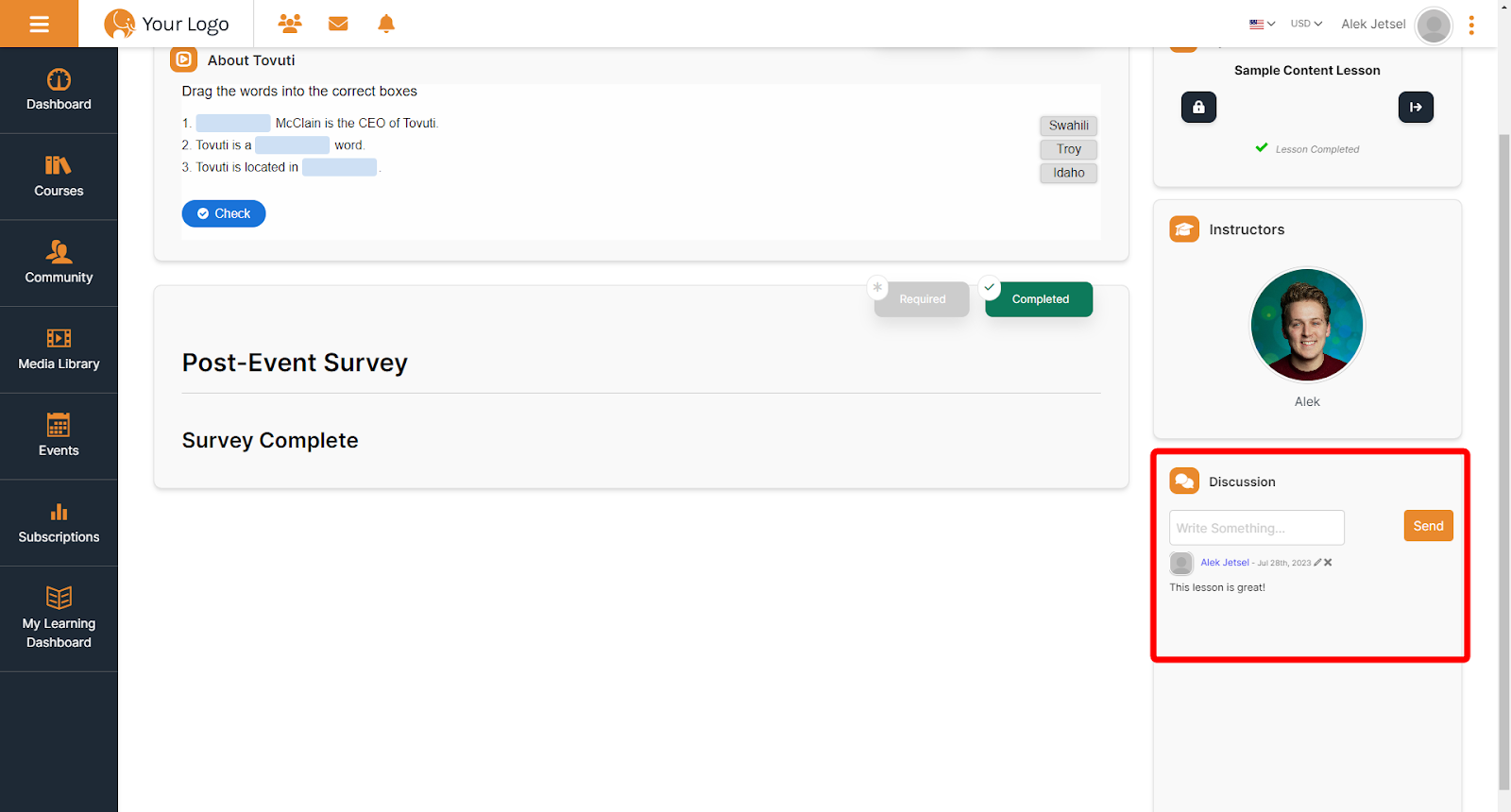 Enable Show progress (1), provide an optional Progress custom text (2), and a custom Progress bar color (3).
Enable if lesson progress (4) is shown.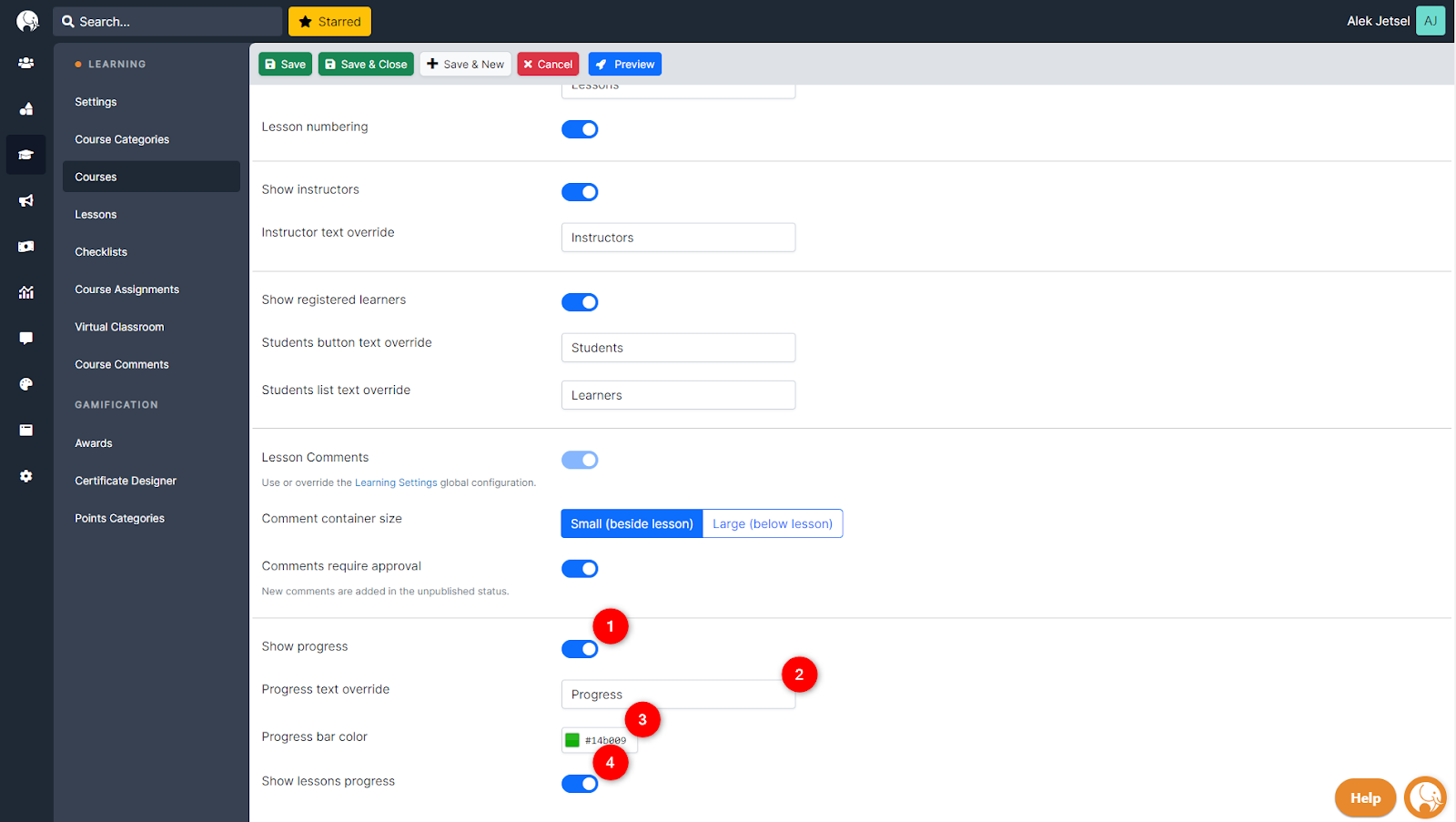 User Portal: