Events can be included in Lessons and Courses through Lesson Activities. This allows Administrators to integrate Event capability into a greater Learning Path.
Create the Event
Follow the instructions for creating an Event as outlined in the Help Center article here.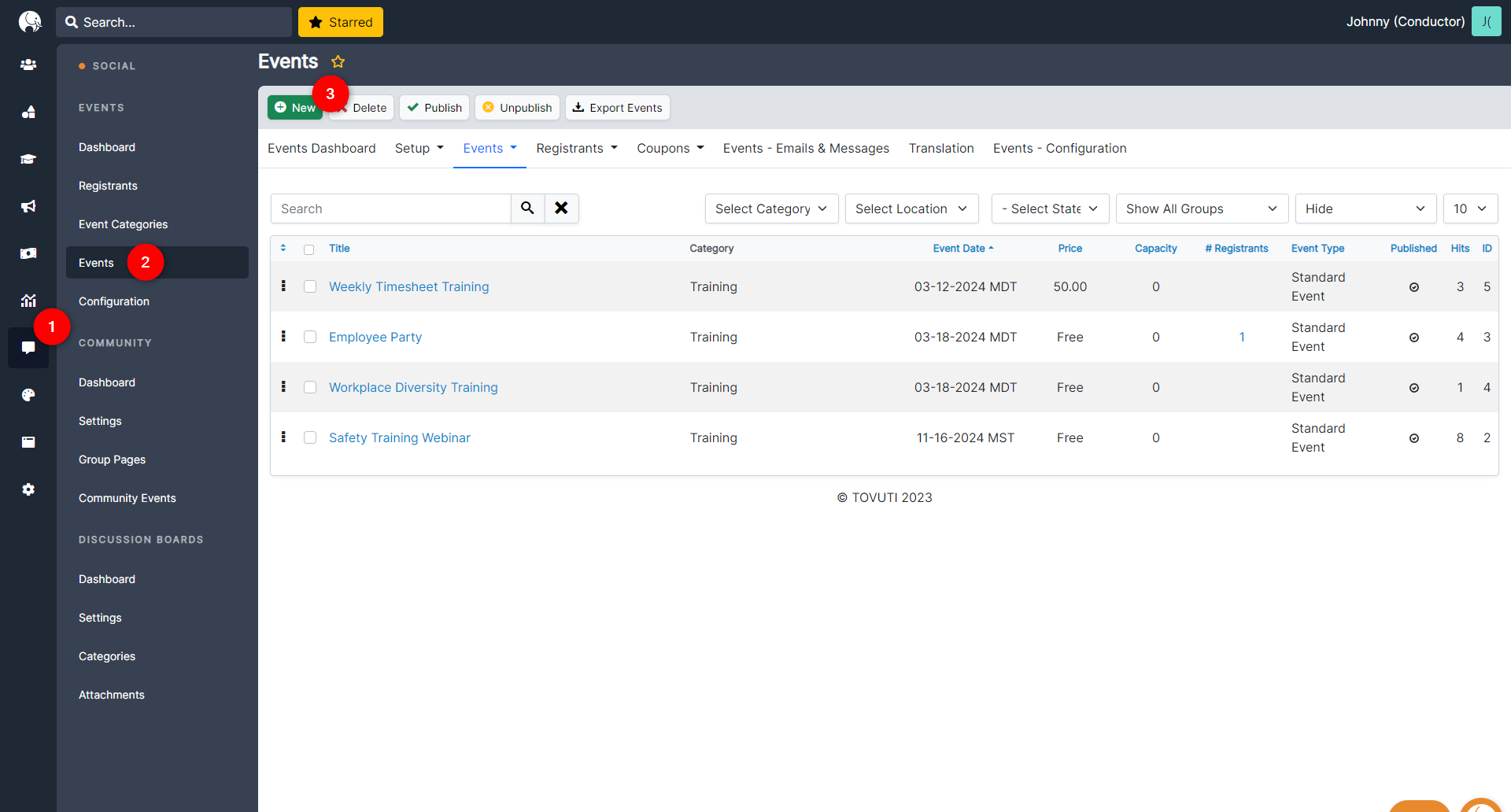 Add Event to a Lesson
Go to Learning > click Lessons > click New or select an existing Lesson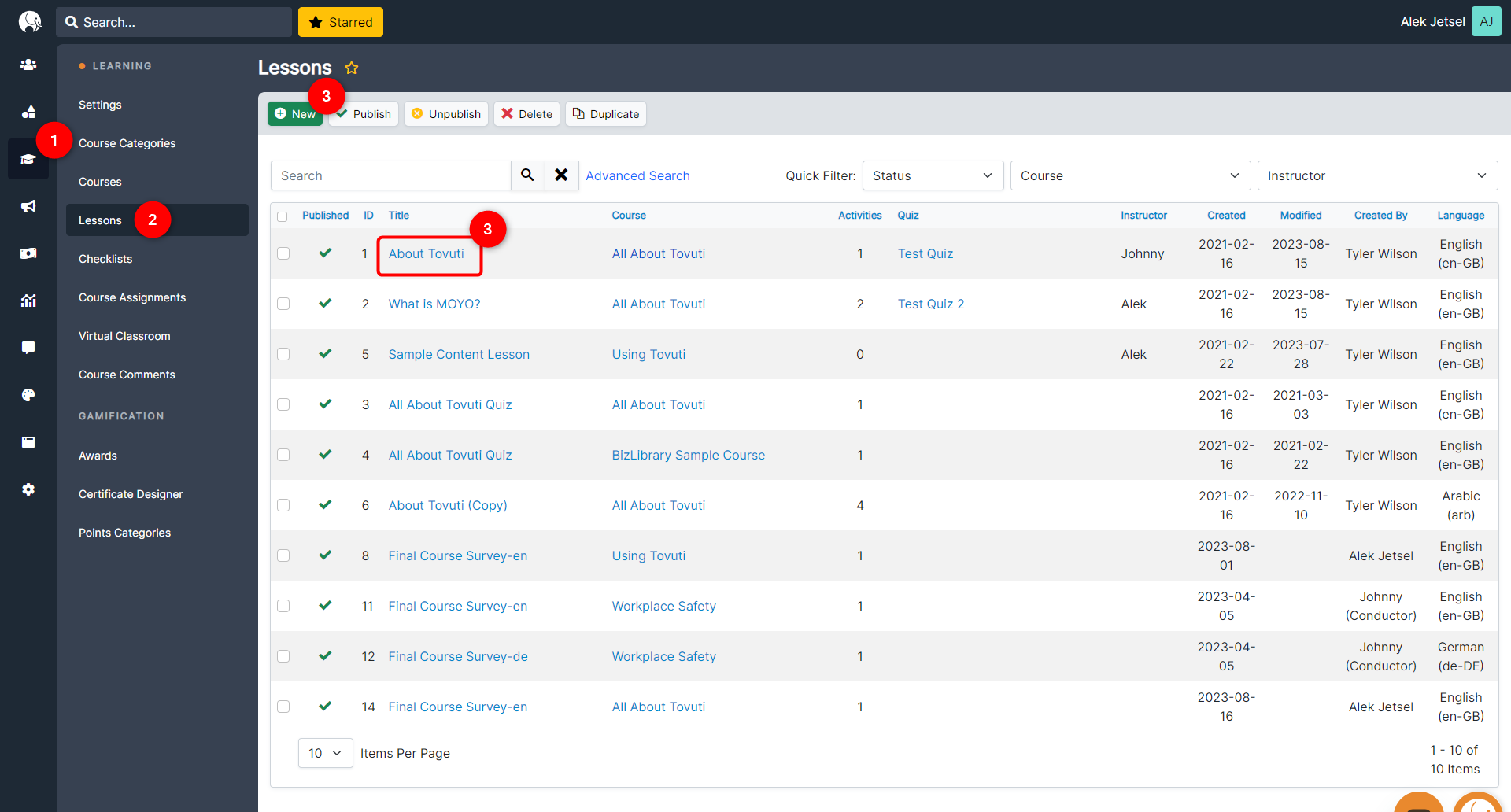 Go to the Content & Activities tab. Click the green "+" icon to add a new activity.
Select Event in the Activity Type field. Select the Event.

Select if completion is achieved through Registering or Checking-In and mark if it is Required for Completion.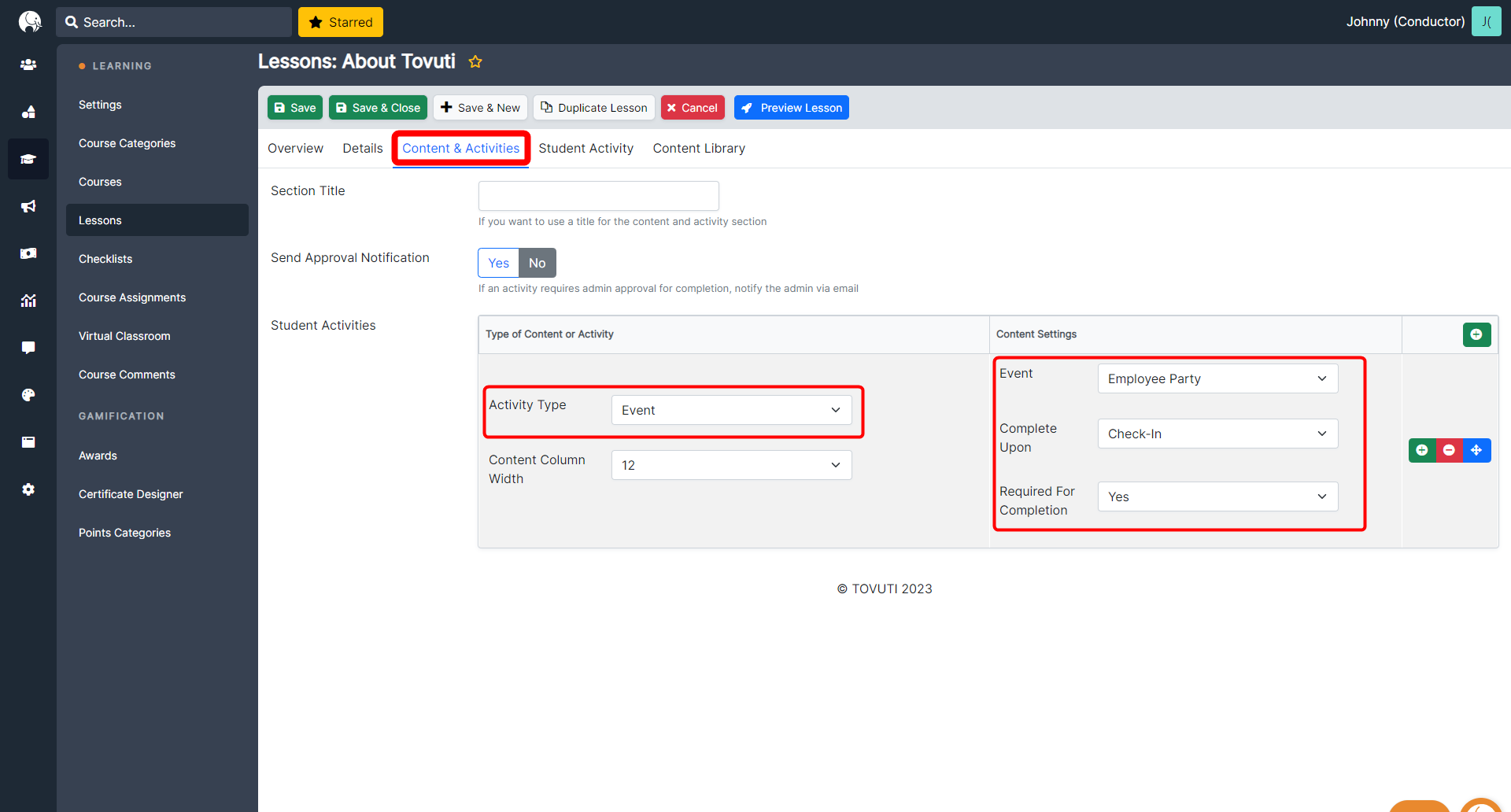 Click Save.
Event Lesson Activity Reporting
Entries for the Event Activity are logged in the Student Activity tab of the Lesson editor.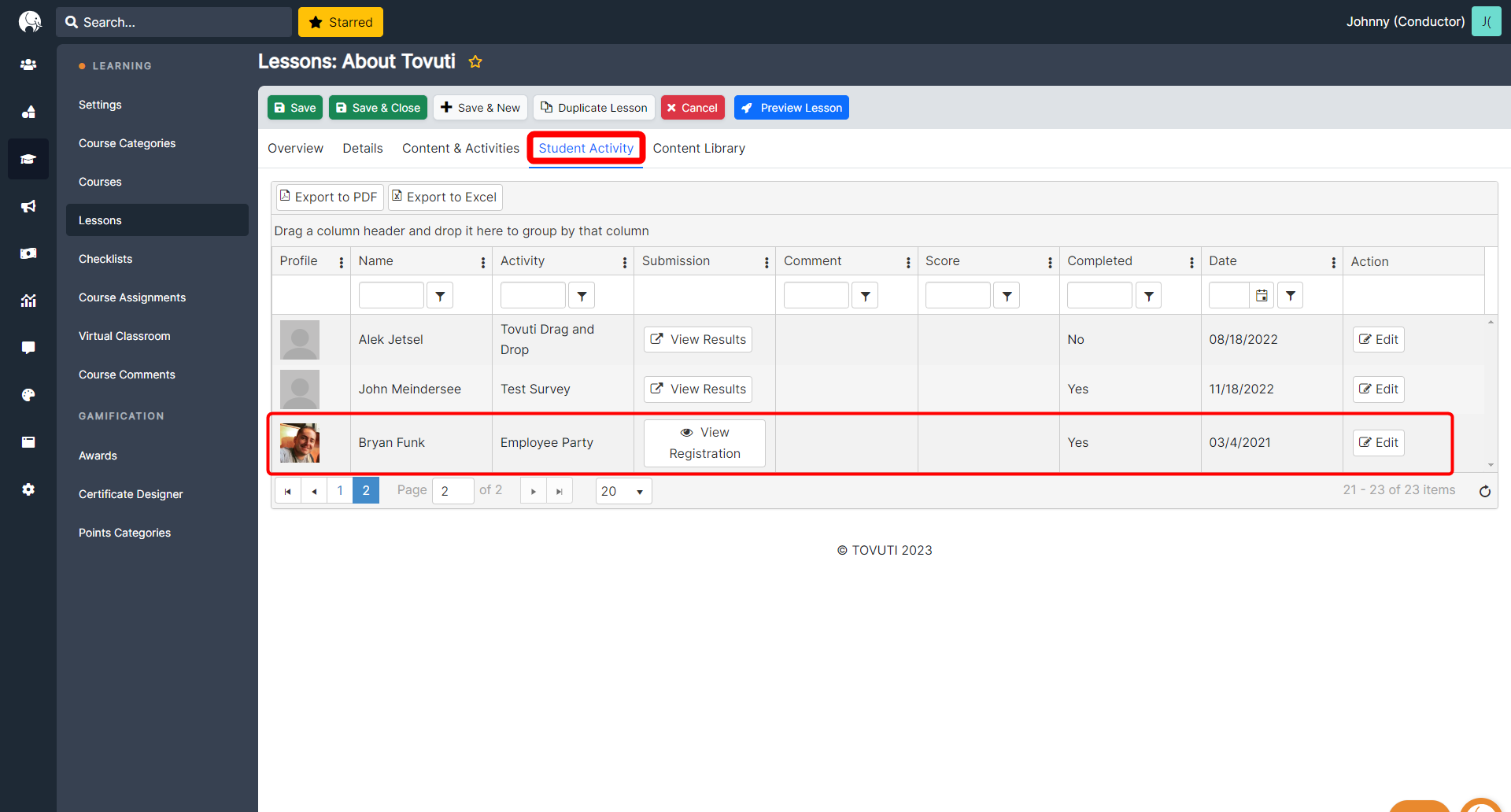 Learner Experience
In the User Portal, the Event Activity is shown below.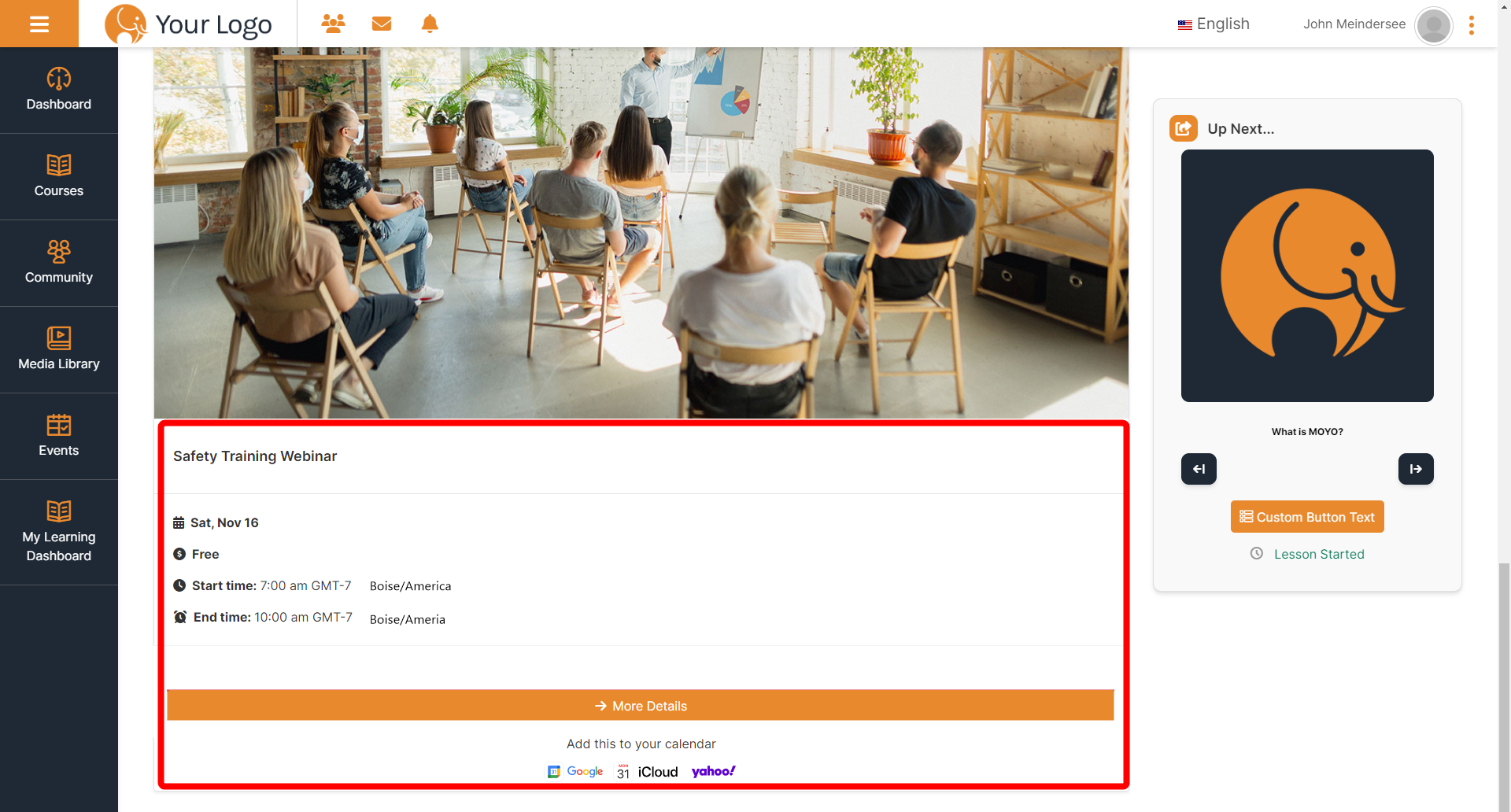 Users are shown one of the following button options:
View Event Details

Register for Event

Join the Waiting List
Clicking any of the options above opens up the Event Details page in a new tab.
Events may also be added directly to the Lesson list of a Course by following the instructions outlined here.