Team Leads may send messages to Team Members from the Team Lead Dashboard. Sending messages about updates, changes, or notes of motivation provides individual attention that often isn't available in online learning.

In the Team Lead Dashboard, go to the Team Members tab and click Message for a Learner.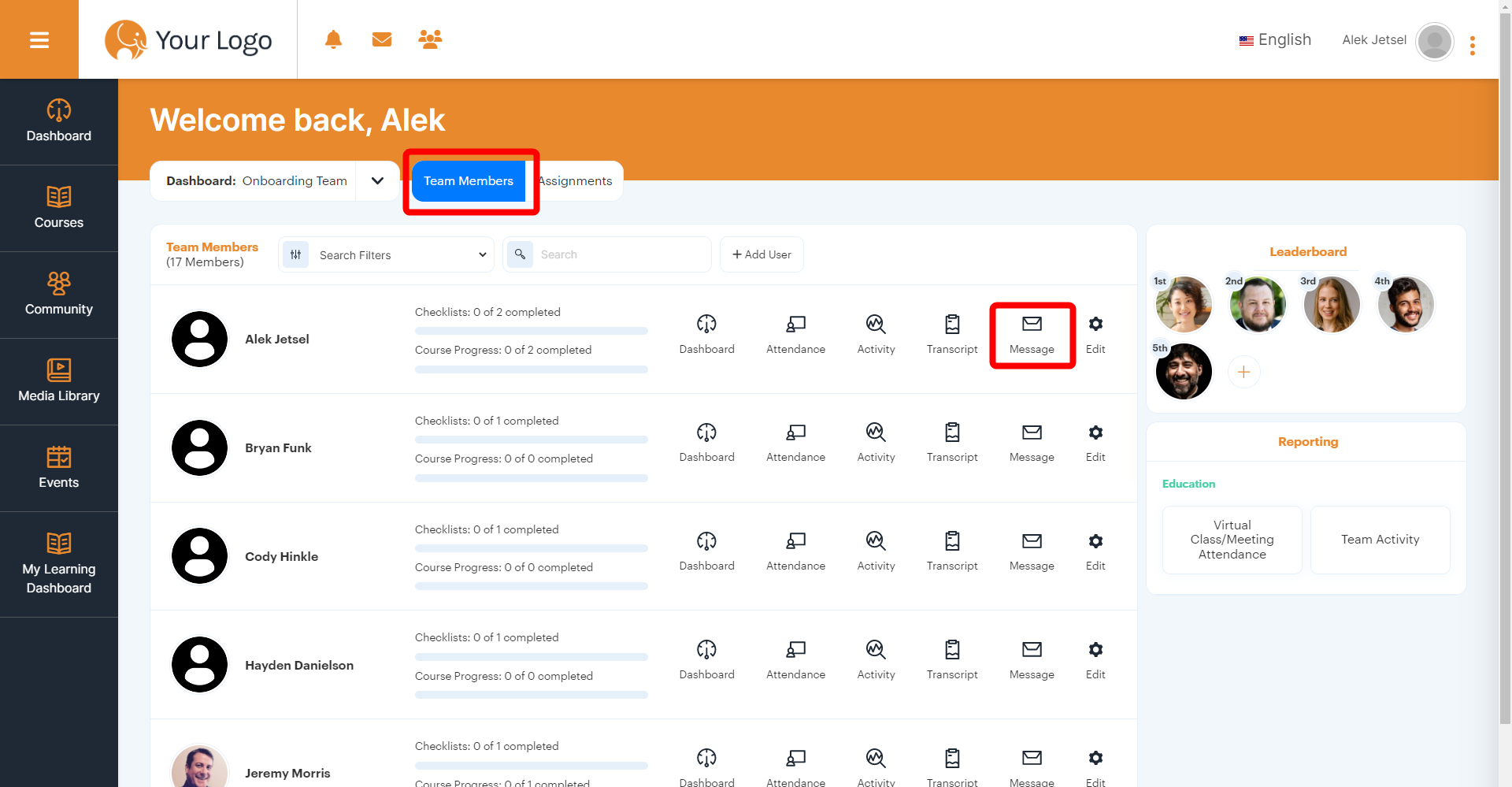 Give this message a Subject and Message. Click Send.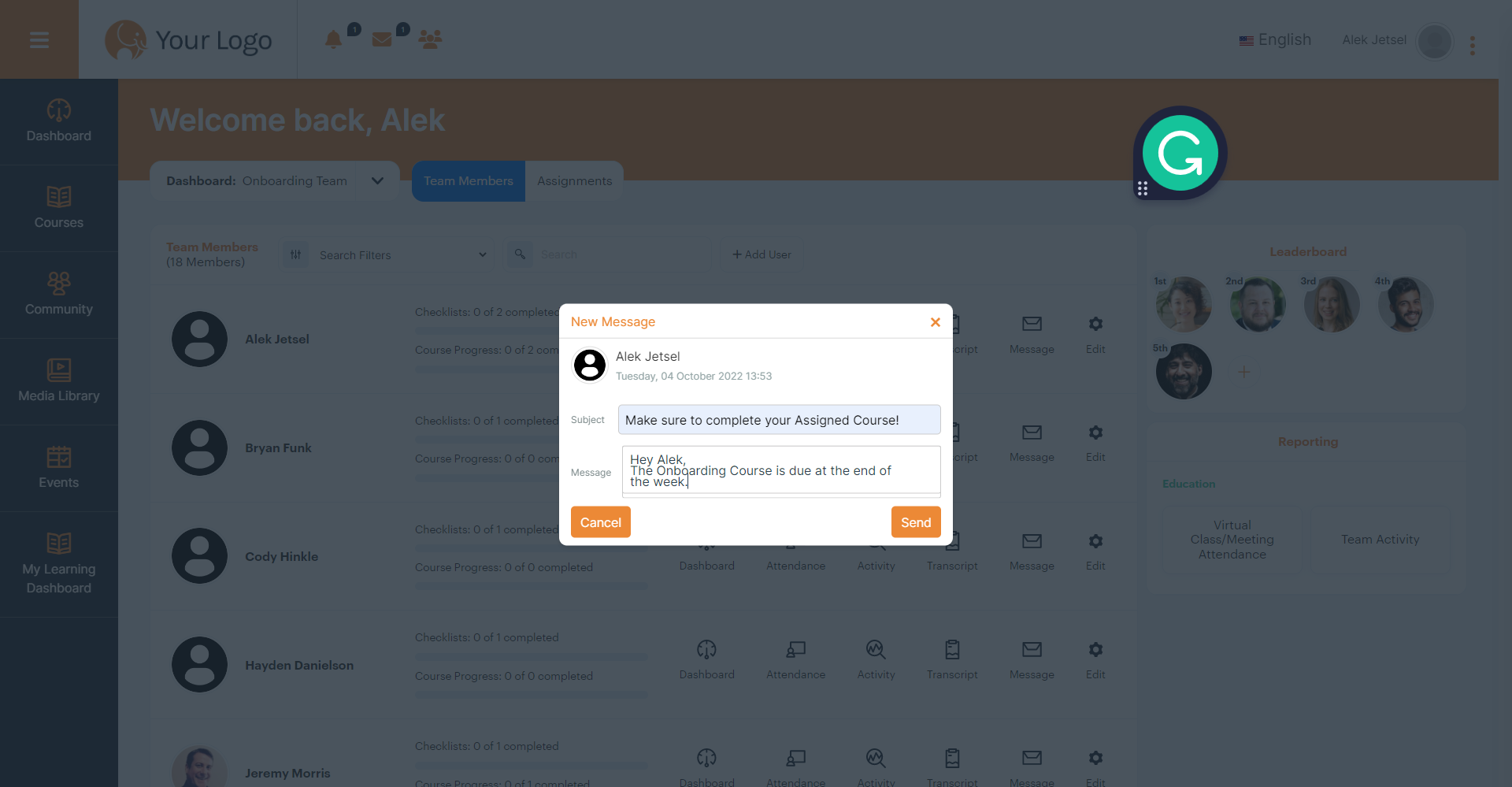 The Notification and Message icons at the top of the Learner's User Portal show the incoming message.