Each type of Interactive Content has specific settings that help to customize and configure the activity for the learner. Aside from these specific settings, there are additional settings that dictate how learners interact with the activity.
Overall Feedback
In the Overall Feedback dropdown, create custom messages to learners based on their scores.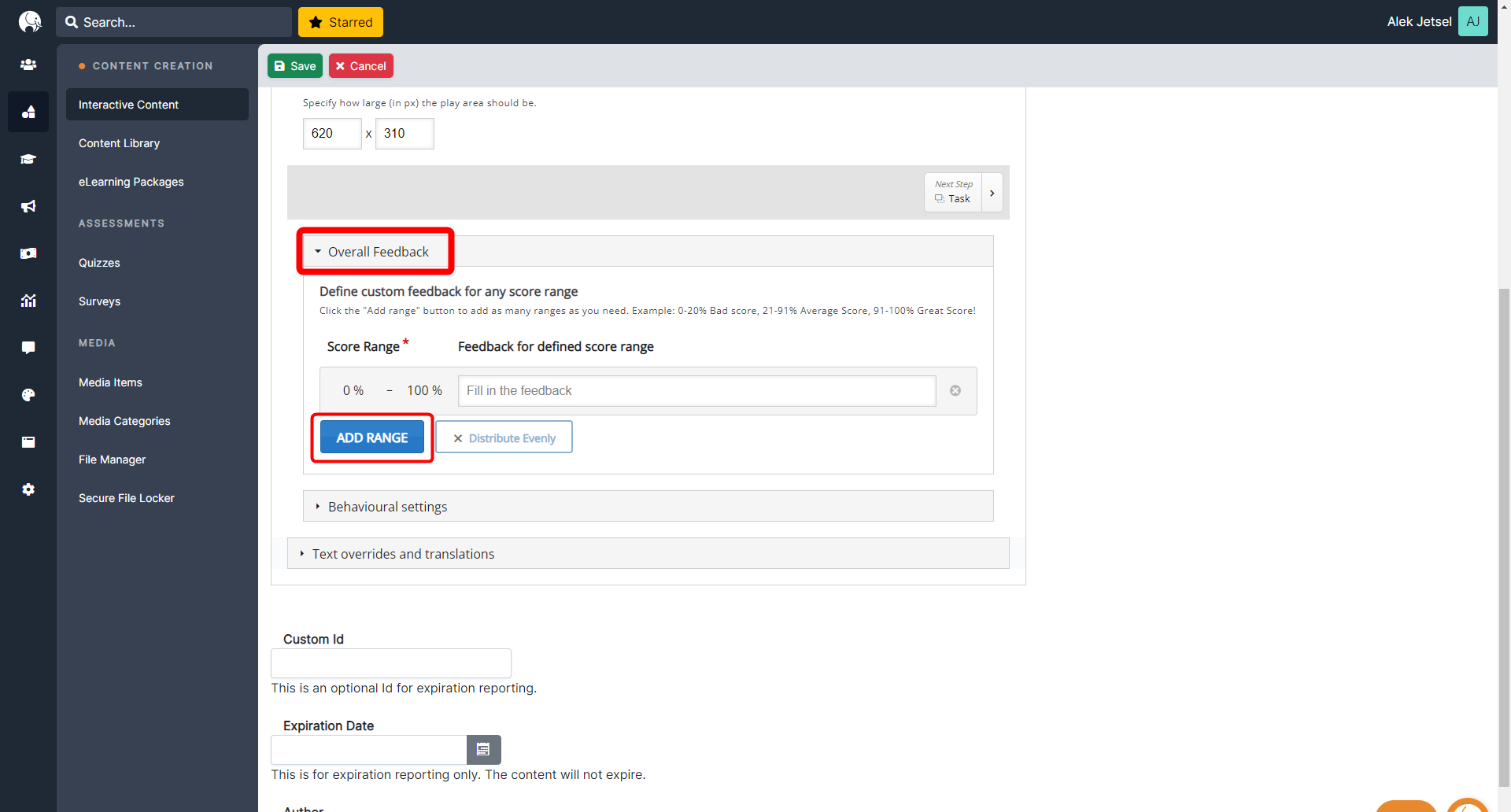 Click Add Range to create a new message with an associated score range.
Behavioral Settings
While settings in this dropdown vary across the different types of Interactive Content, Behaviour Settings generally include enabling Retry or Replay options. Additionally, Administrators can hide or show hints and other information about the activity.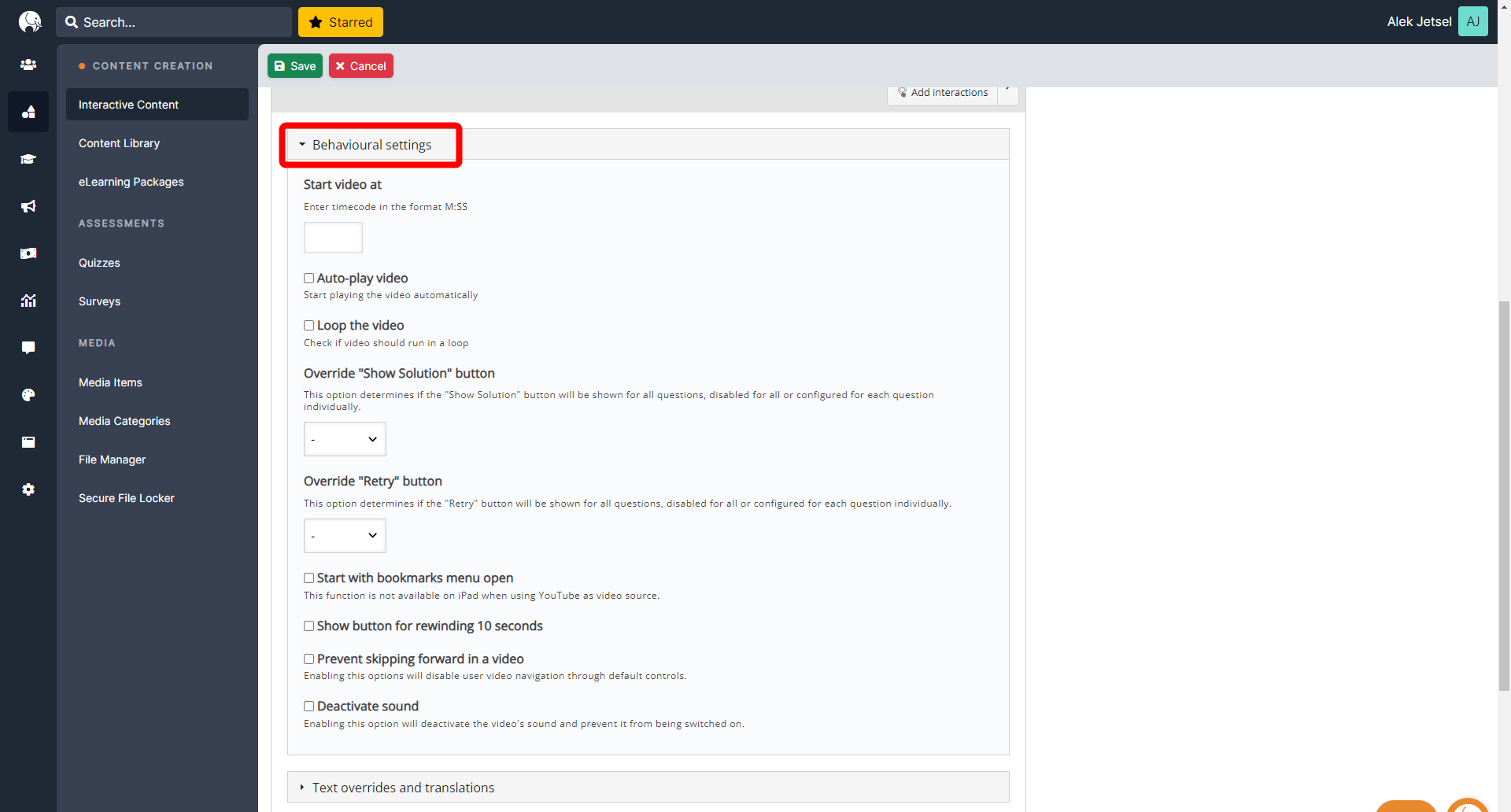 For some content types, Behavioral Settings include Social Settings, allowing Administrators to include share buttons for different social media platforms.
Look and Feel
The Look and Feel dropdown includes options for themes and colors that apply to the entire activity.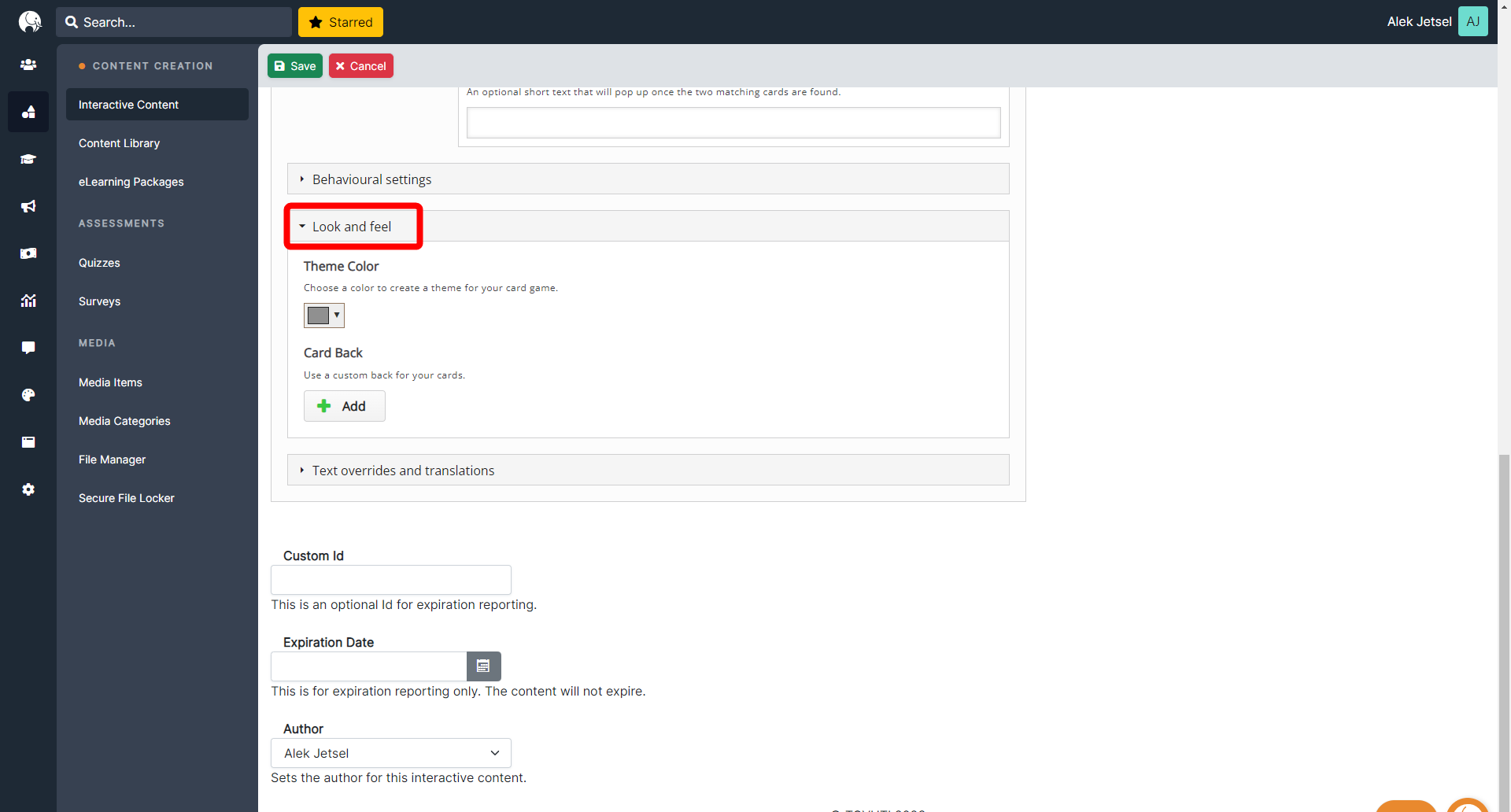 Text Overrides and Translations
In this dropdown, configure translations to be shown to the learner for the various buttons and fields included in this activity.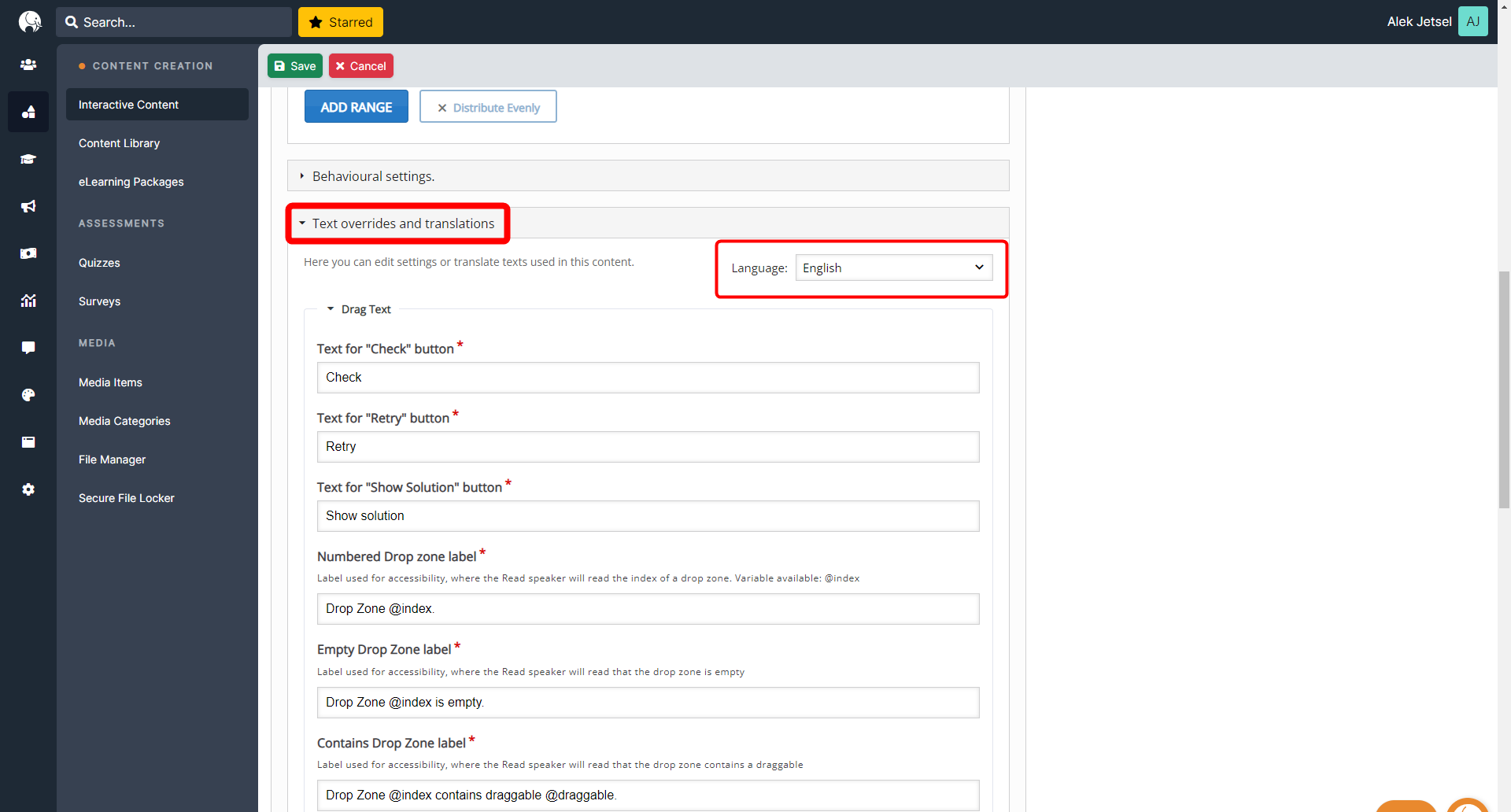 Each language must be selected and configured individually, in alignment with the multilingual options configured in the Brand.
Identification Settings
Settings at the bottom of the content edit window allow Administrators to integrate this content with Expiration Reports.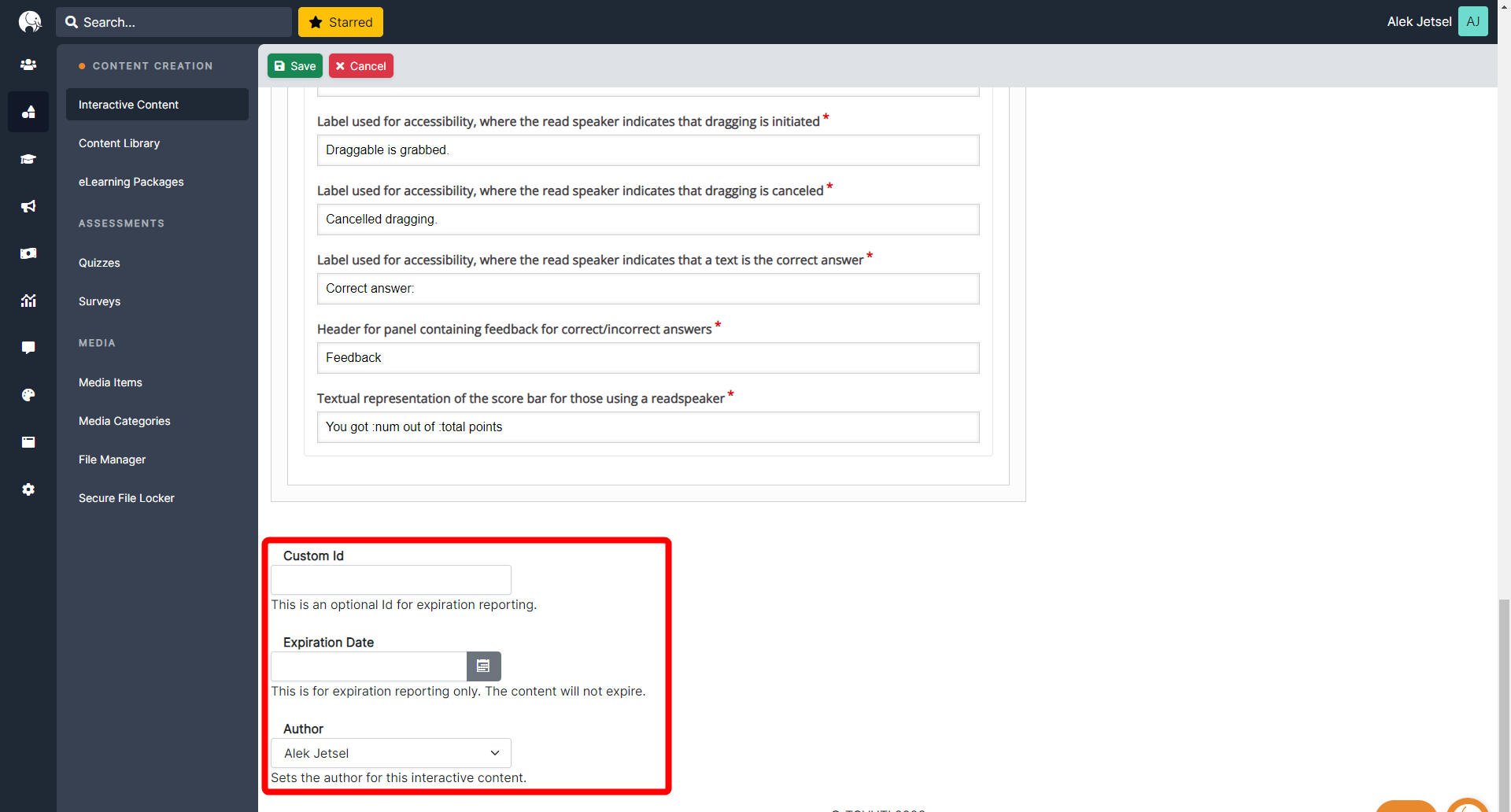 Custom ID - an optional ID for

Expiration Reports

Expiration Date - for purposes of expiration reporting, the content is still accessible after this date
Author - search or filter by Author from the main list view

For additional information on creating Interactive Content, view the Help Center article here.