Tovuti has made available an extensive catalog of thousands of ready-to-use presentations and resources that are natively imported and dropped into courses and lessons.
Access to the prebuilt courses in the Content Library requires a separate subscription. Please contact the Account Manager for more information on adding this subscription to the account.
For additional information, view our Professional Services page.
Go to Content Creation > Click Content Library
Filter resources by Category, Topic, or Language. Search more specifically by Keyword. Preview any of the resources and select those you want to use.
Click Import Content Items. A sidebar will appear with your selected content. Select the Import Type, and subsequently the Category or Course where this will be added. Click Import.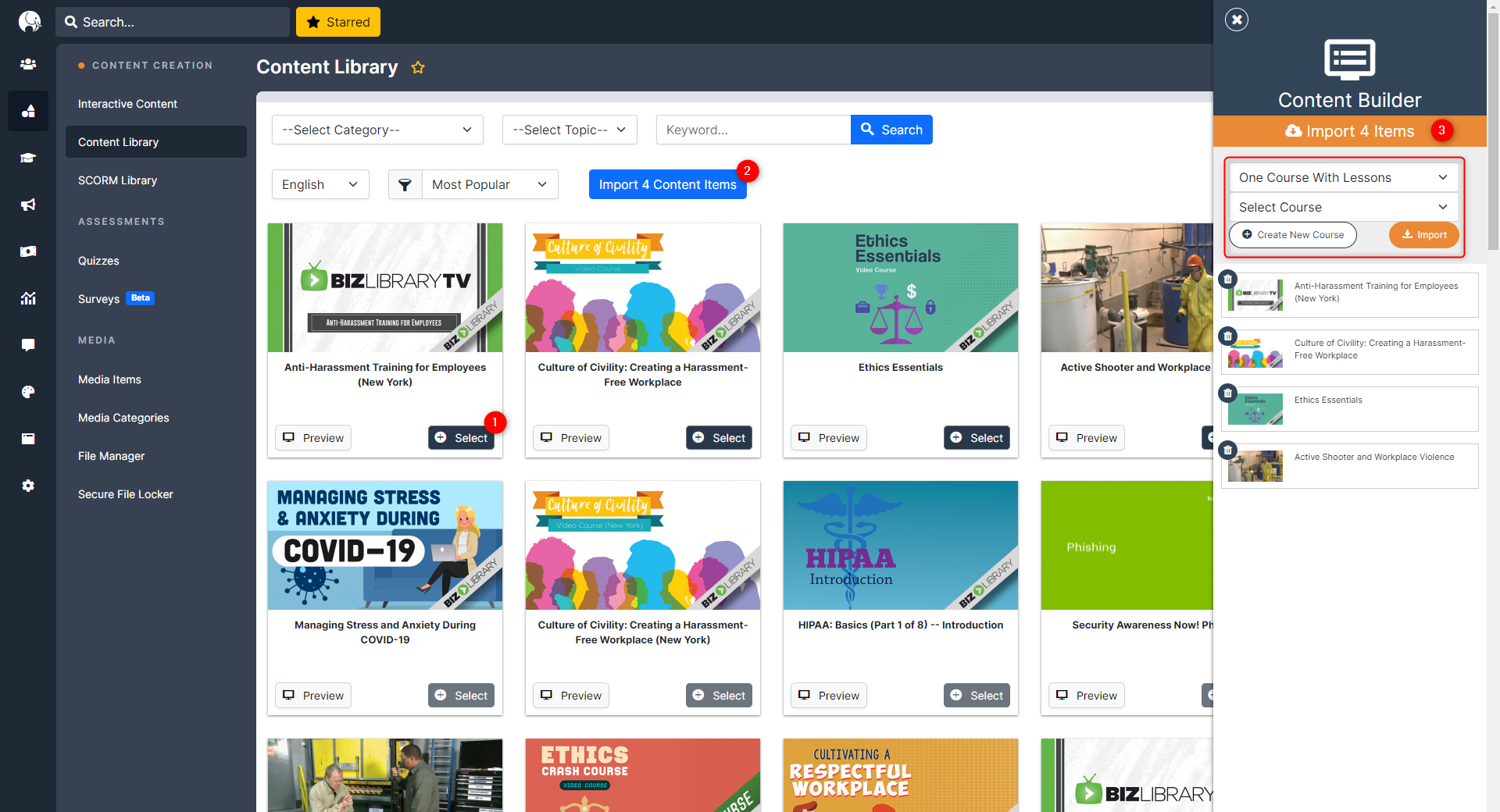 The content imported will now show up in the respective courses or categories.