The Language Selector enables Learners to choose their preferred language and Admins to enable customized translations through Multilingual Overrides and other automated translation features.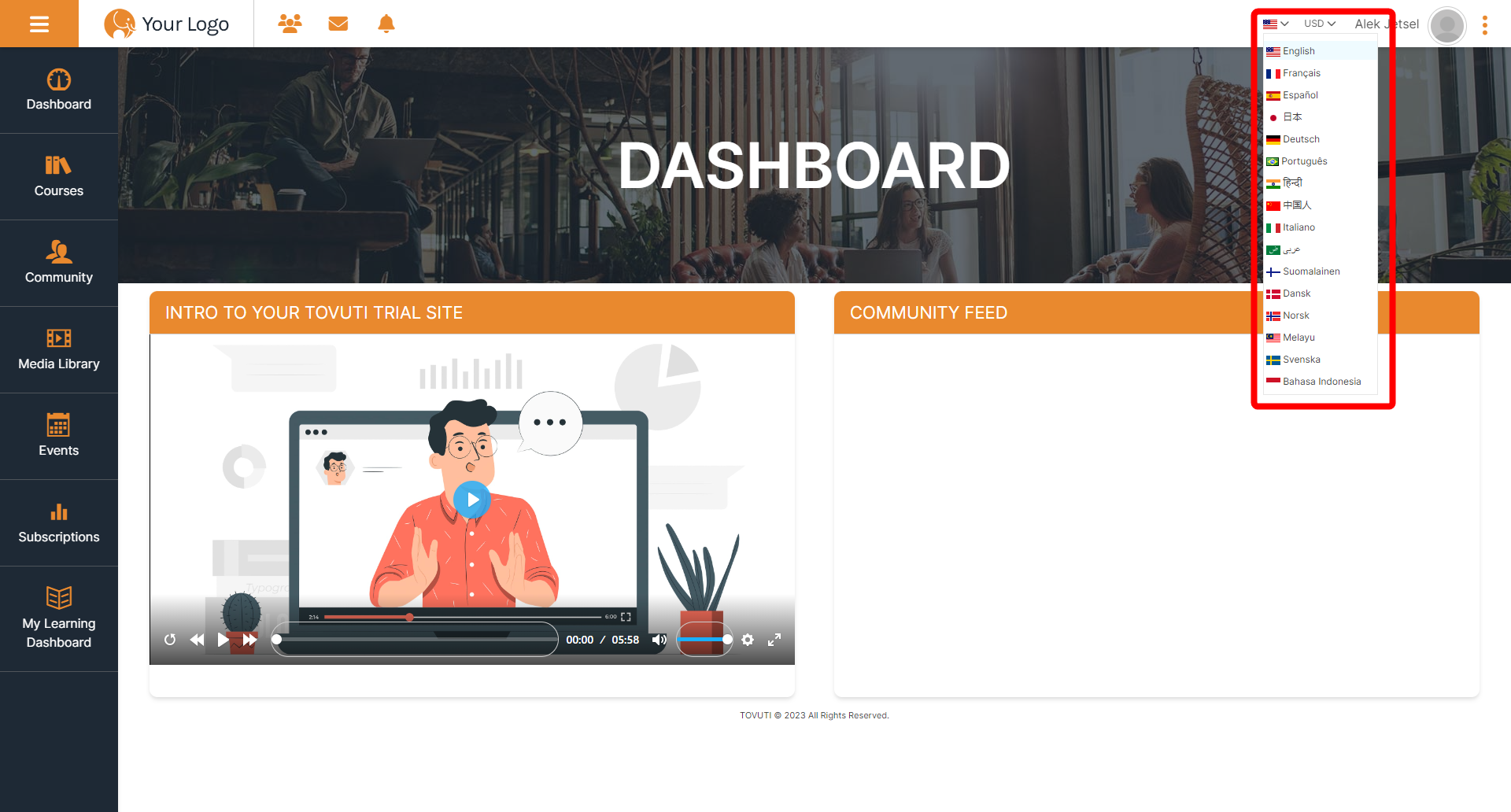 Tovuti currently supports the following languages:
English (US)

Spanish (LA)

French (FR)

German (DE)

Japanese (JP)

Portuguese (BR)

Hindi (IN)

Chinese (CN)

Italian (IN)

Danish (da-DK)

Finnish (fi-FI)

Norwegian (nb-NO)

Arabic (ARB)*

Malay (ms-MY)

Swedish (sv-SE)

Russian (ru-RU)

Indonesian (id-ID
Enable Multilingual Options to a Brand
Go to Design > click Brands > select an existing Brand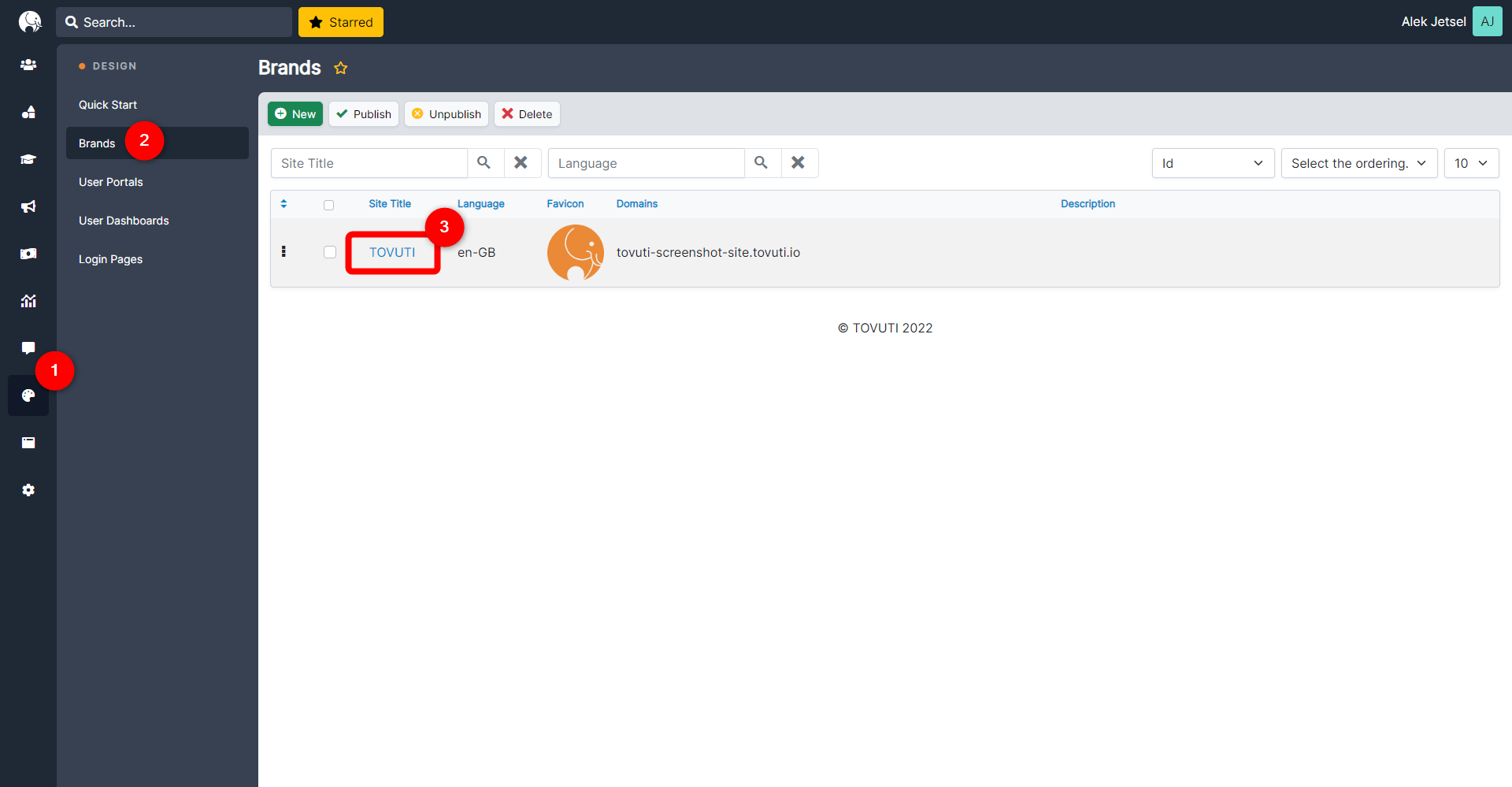 In the Essentials tab, choose a Default Language and toggle "On" for the Language Selector.
Select the desired languages to be included in the Language Selector Options field.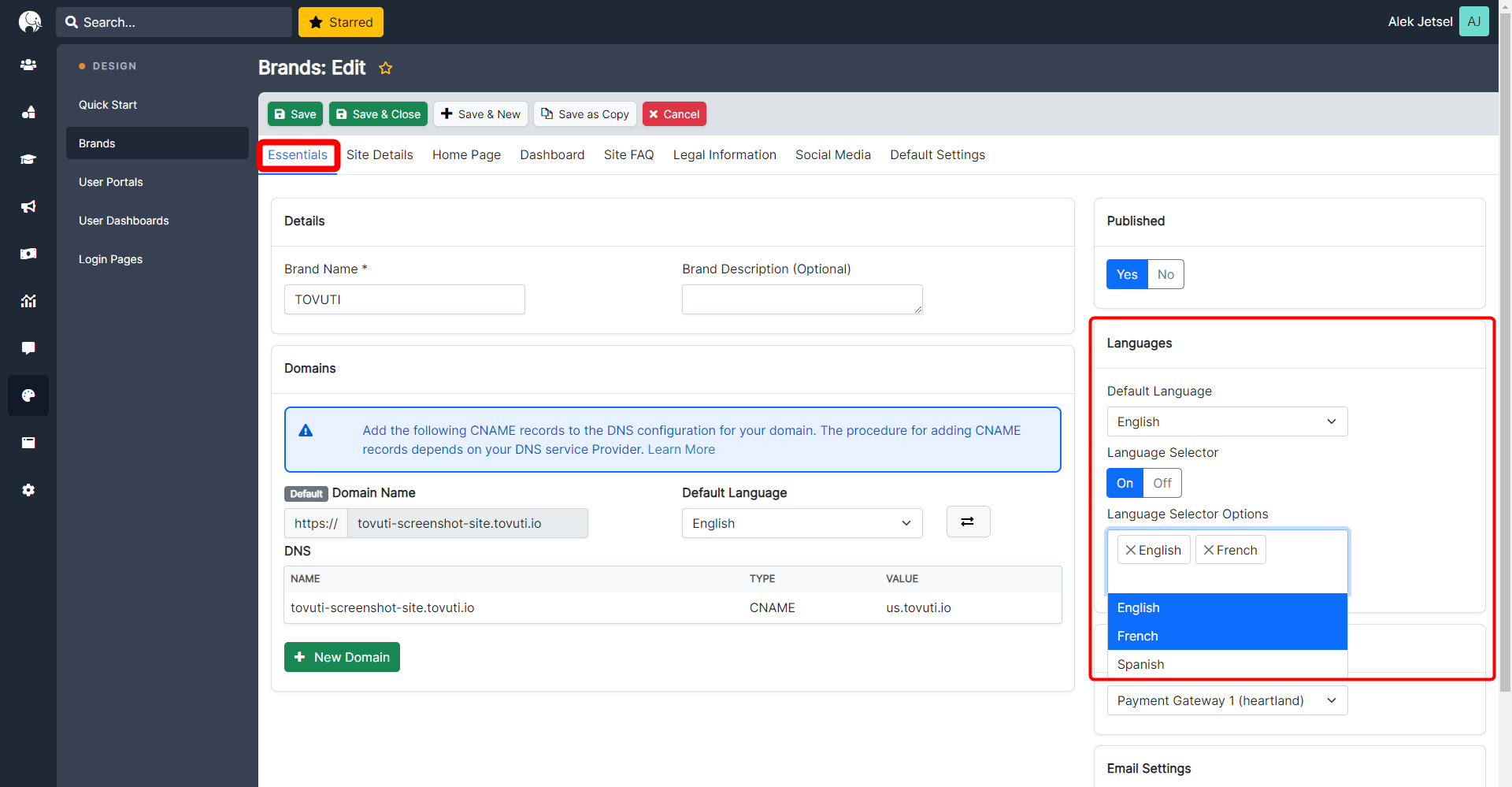 Click Save.
With this feature toggled on, the Language Selector is enabled for Learners and localization options for Admins.
When enabled and selected, Arabic reorientates the User Portal to a right-to-left configuration. This matches Arabic's right-to-left reading and writing.