Final Course Surveys allow Administrators to utilize Surveys to collect feedback at the end of a Course.
Create the Final Course Survey
The Final Course Survey is created by following the instructions outlined in the Surveys Help Center article.
Add the Final Course Survey to the Course
Go to Learning > click Courses > select a Course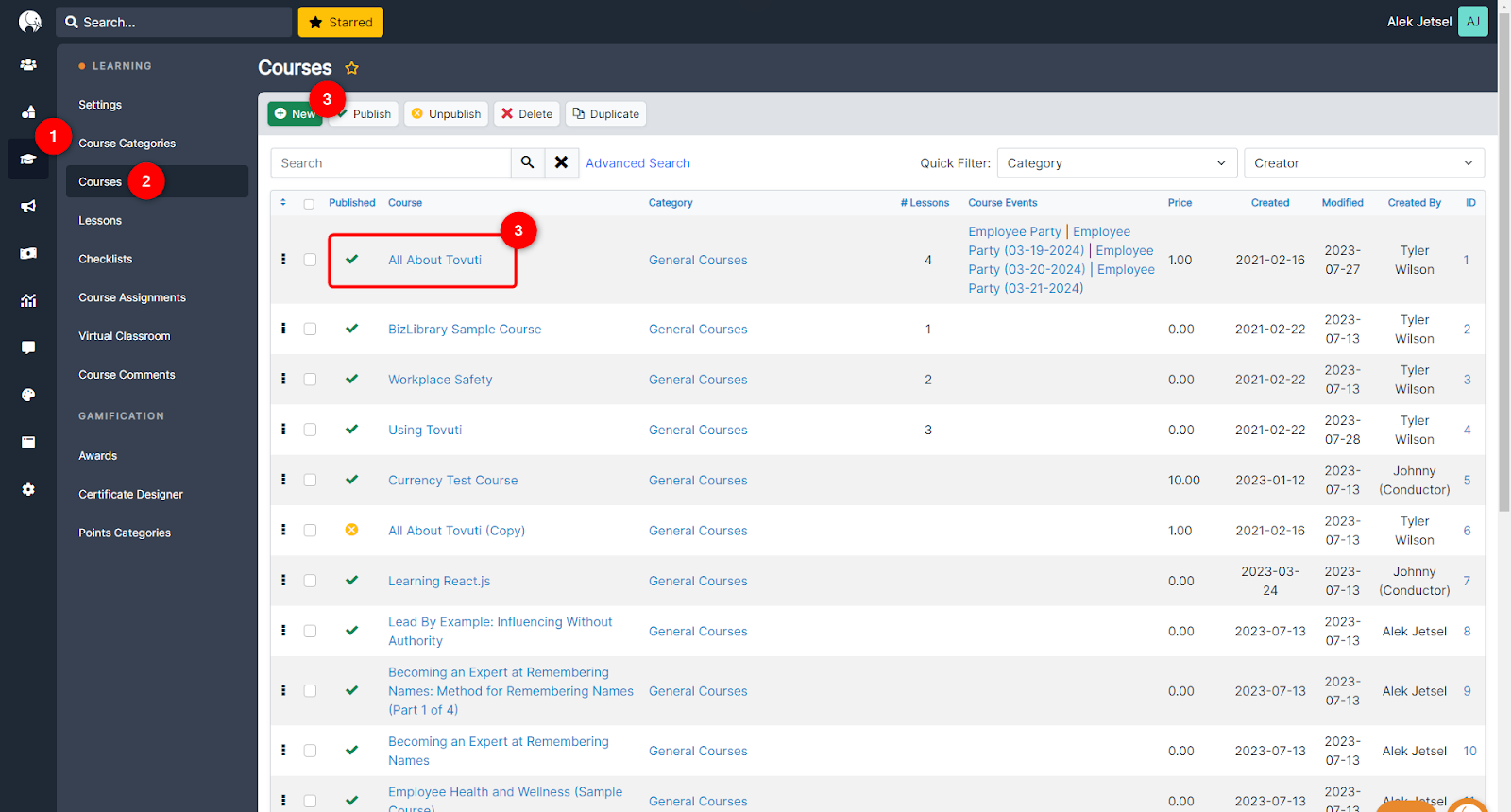 Go to the Advanced Settings tab. Click Yes for Final Course Survey.
Select the Survey and provide a Title and Instructions.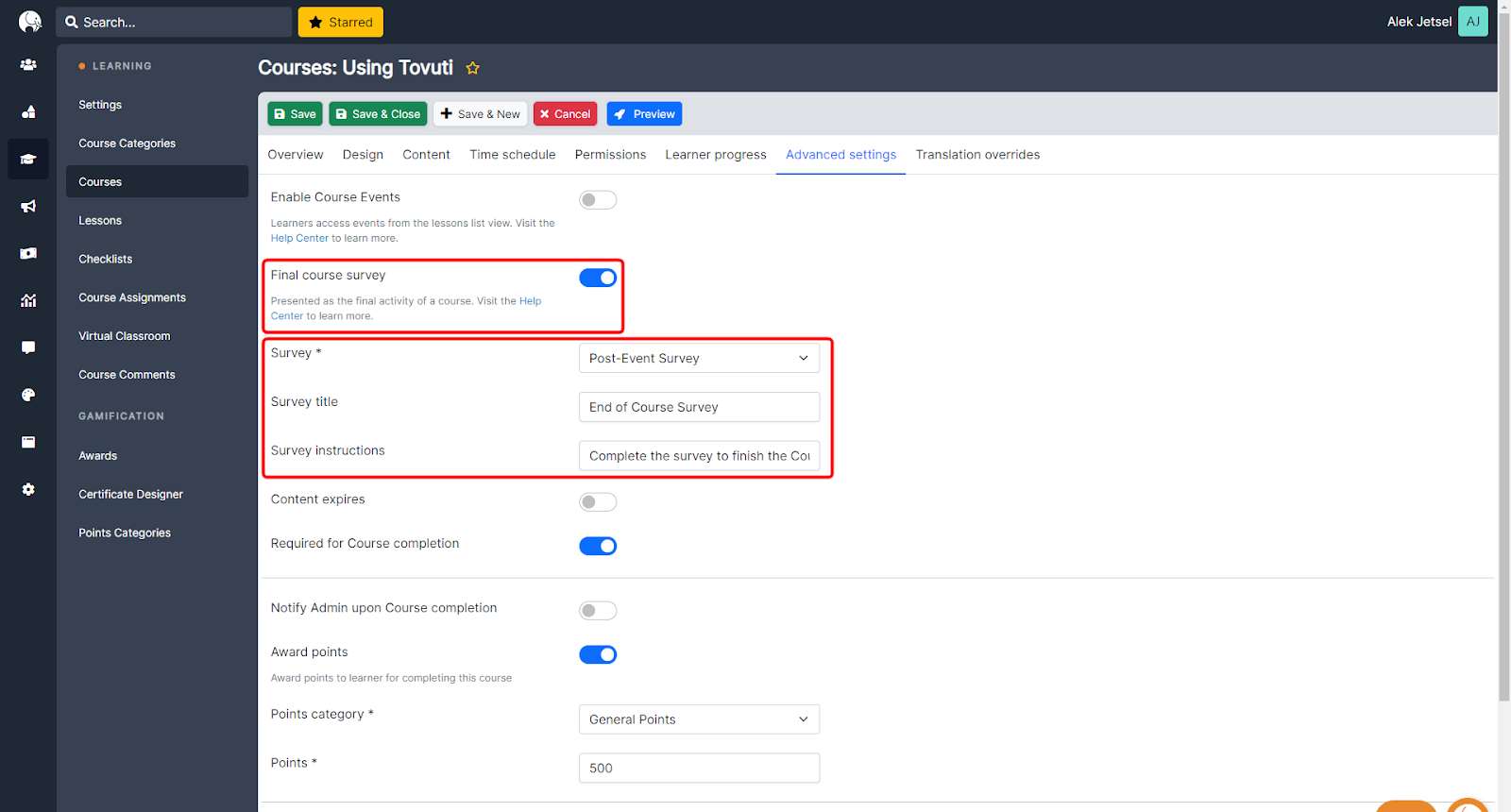 Mark Yes or No for Content Expires, provide an optional Custom id, and set the expiration date (for reporting only).
Set if the Survey is Required for Course Completion.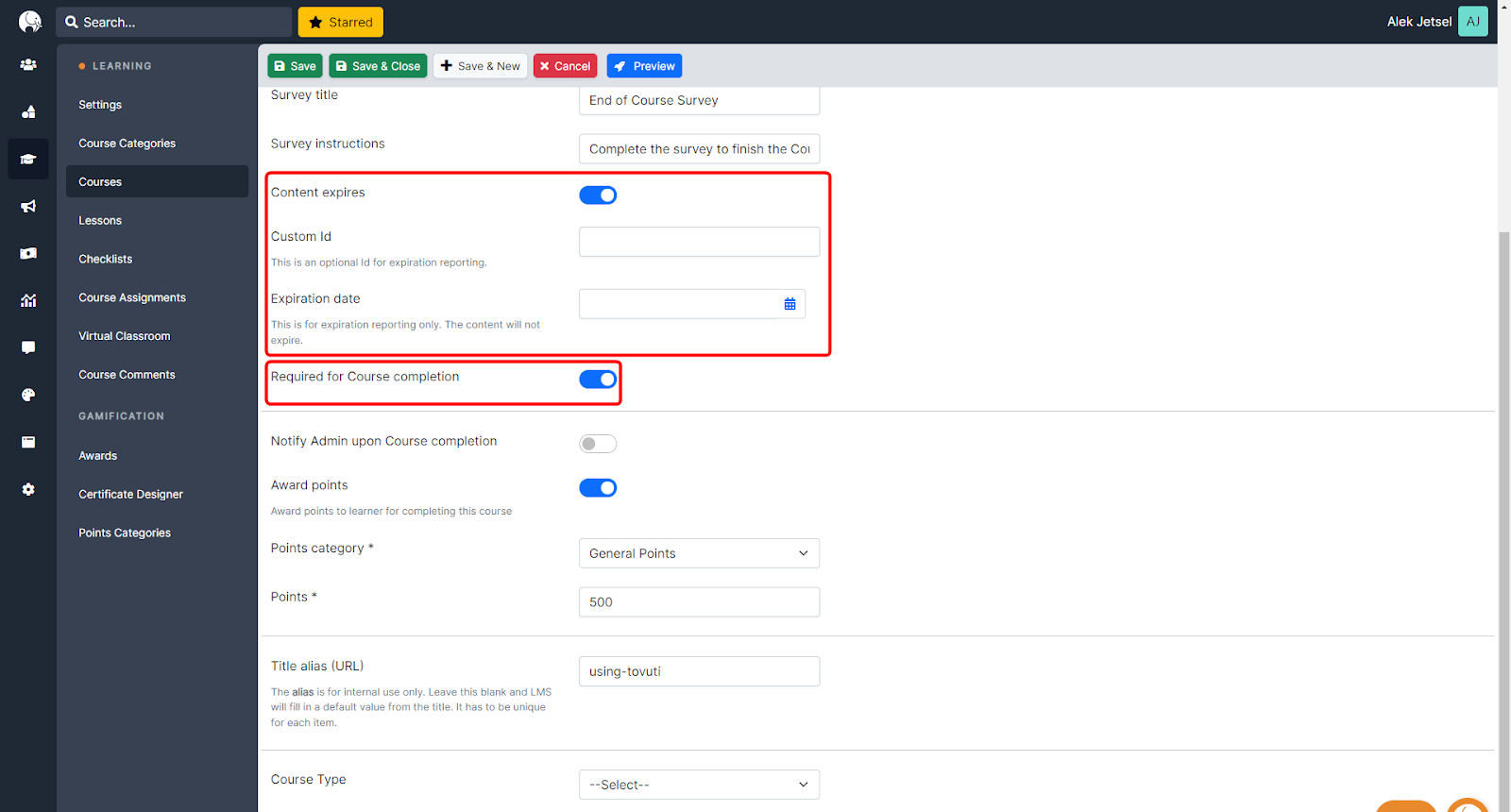 Enable if a notification is sent to an admin upon Course Completion and select the corresponding Admin.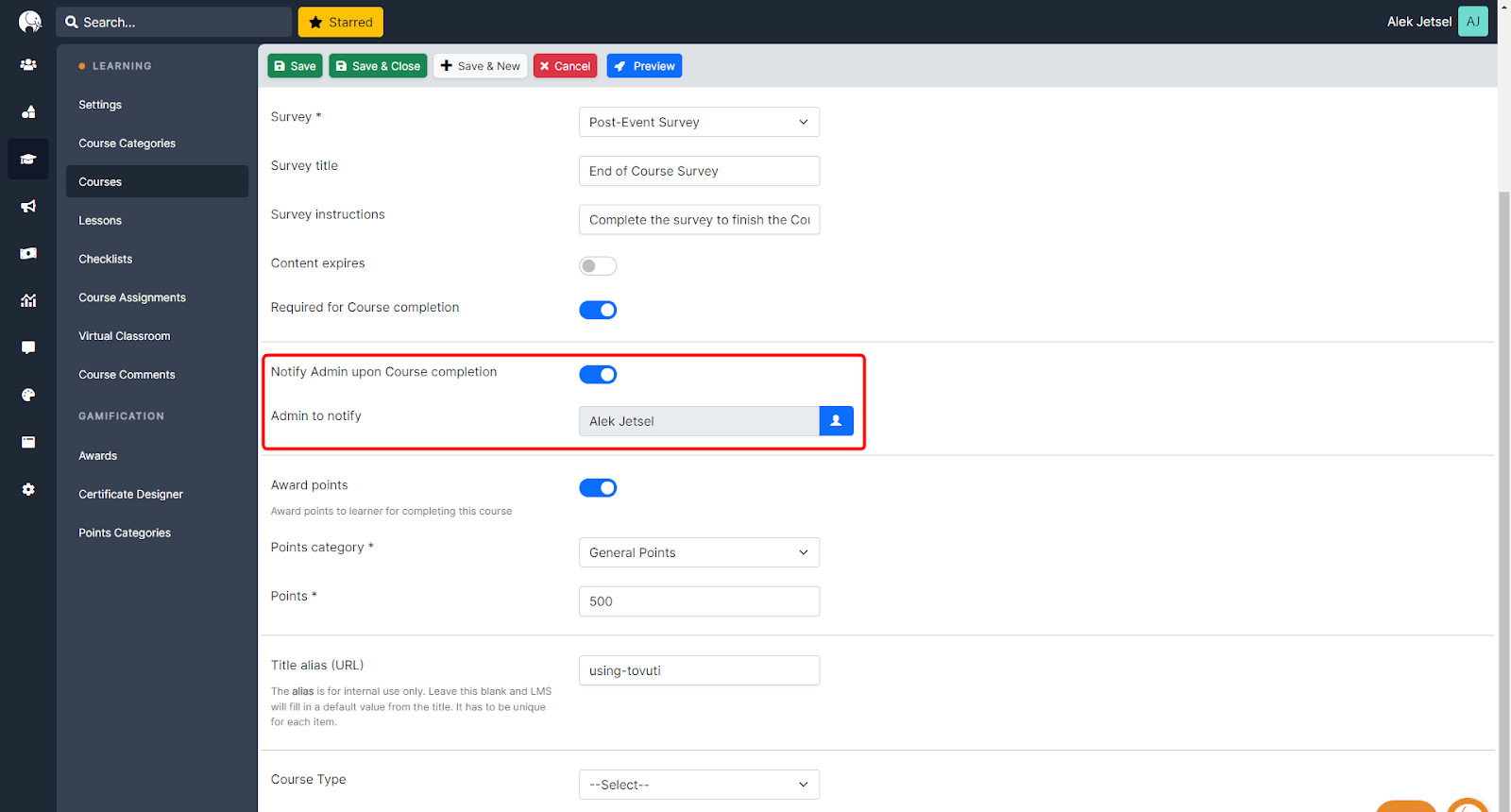 Click Save.
Learner Experience
In the User Portal, the Final Course Survey shows in the Course Overview as an individual Lesson. The Final Course Survey is "locked" if any previous Lessons are not completed by the user.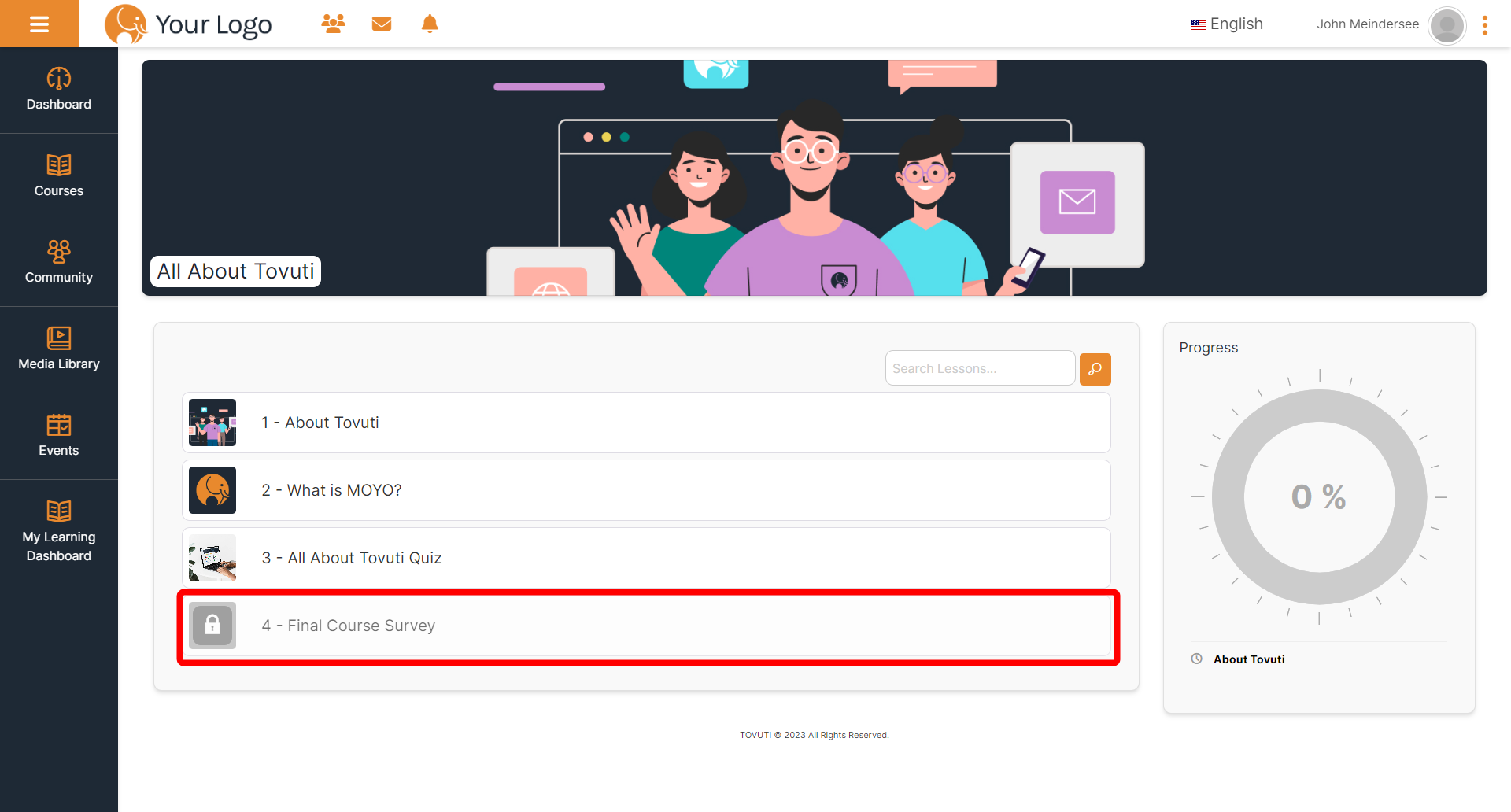 Below is the view of a Final Course Survey: