The Assigned Courses report allows Administrators to review the completion status and completion percentage of the Courses included in a Course Assignment. This allows Administrators to monitor and therefore make informed decisions on how to promote a Course Assignment.
For example, if the Admin notices that a certain Course Assignment has a low completion rate for the majority of users, they may want to create a Course Assignment Notification to remind students of their assignment. 
Go to Analytics > Report Builder > New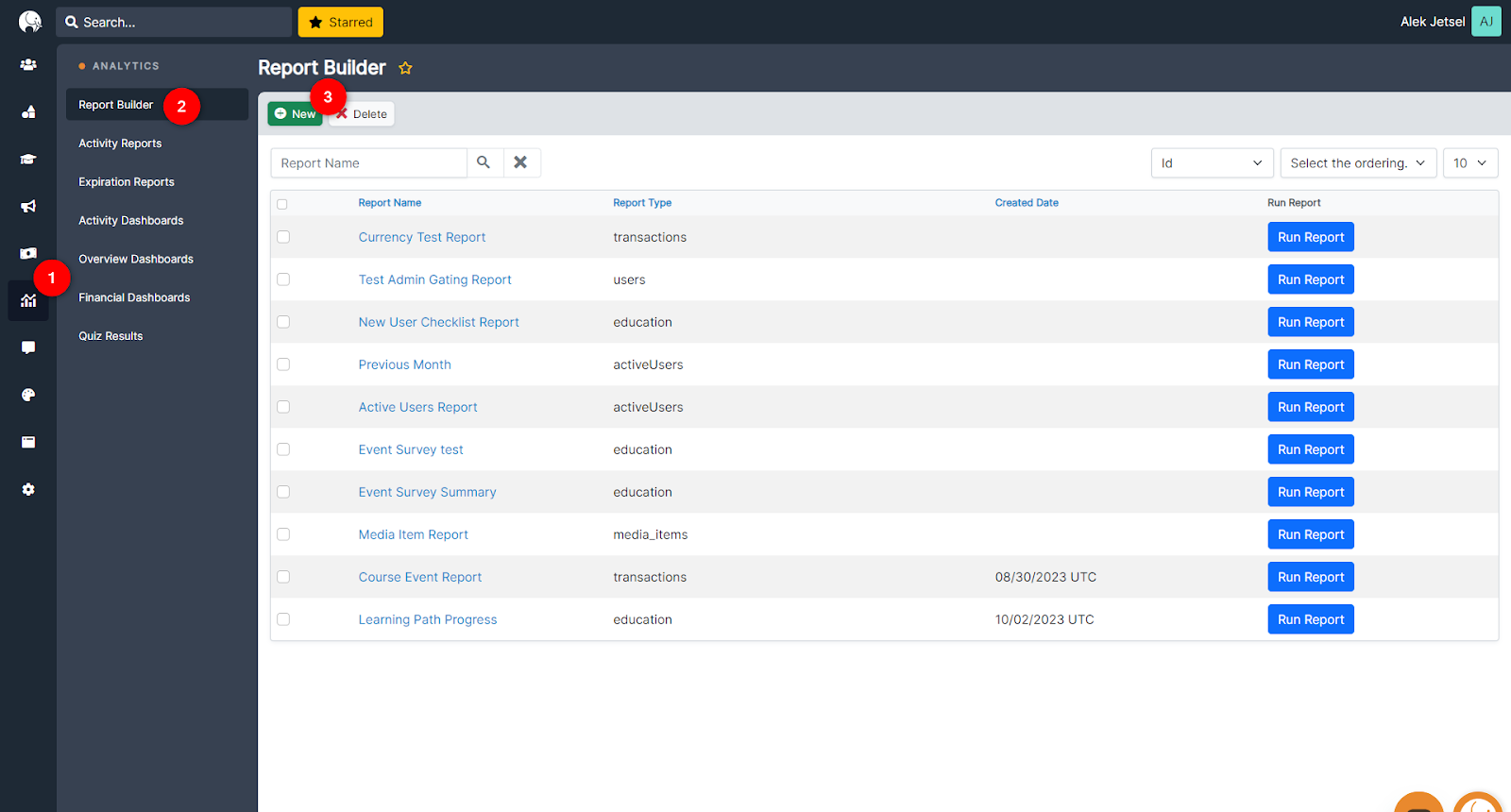 Give the Report a Name. Select "Education" for the Report Type and "Assigned Courses" for the Education Report Type.
Select a single Assignment and the Education Settings to include in this report.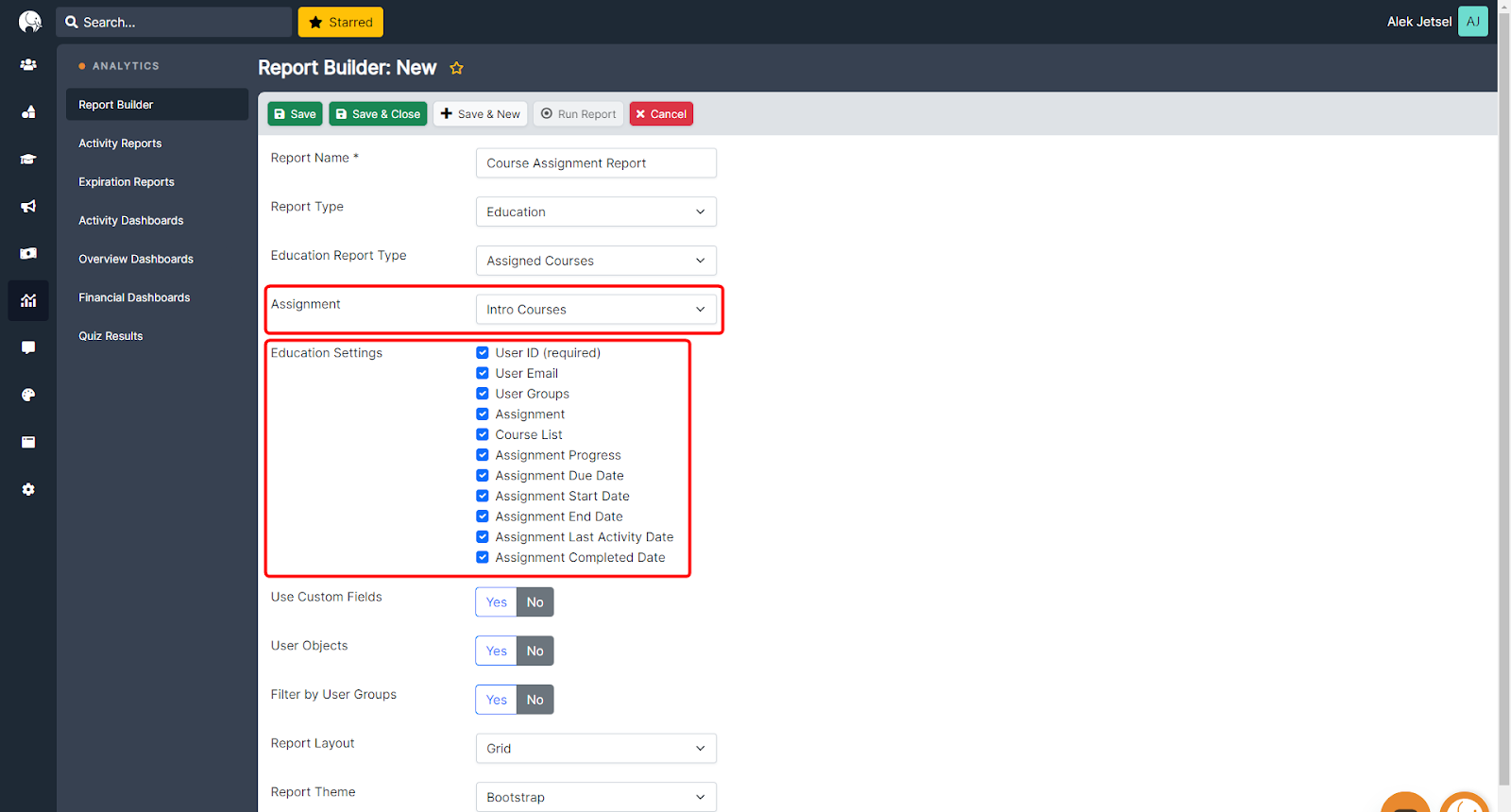 The available data points include:
User ID (required)
User Email
User Groups - list of user groups the user is assigned to
Assignment - the name of the

Course Assignment

Course List - courses included in the assignment with individual completion percentages
Assignment Progress - overall completion percentage
Assignment Due/Start/End Dates - configured in the

Course Assignment edit view

Assignment Last Activity Date - the most recent day the user worked on any course in the assignment
Assignment Completed Date
Click Save.
Learners who have been assigned but have not started the course are excluded from the Assigned Courses report.
Click Run Report to view the report results.