Utilizing media in the LMS engages learners and helps vary the learning process. Tovuti collects and reports usage data on Media Items, which helps Administrators understand which items are most valuable to learners.

Go to Analytics > click Report Builder > click New
Give this report a Name. For Report Type, select Media Items.
For Media ItemType, select one of the following:
Video
Audio
PDF
Link
Secure File Locker
Select the items to be included in the Report in the Choice field.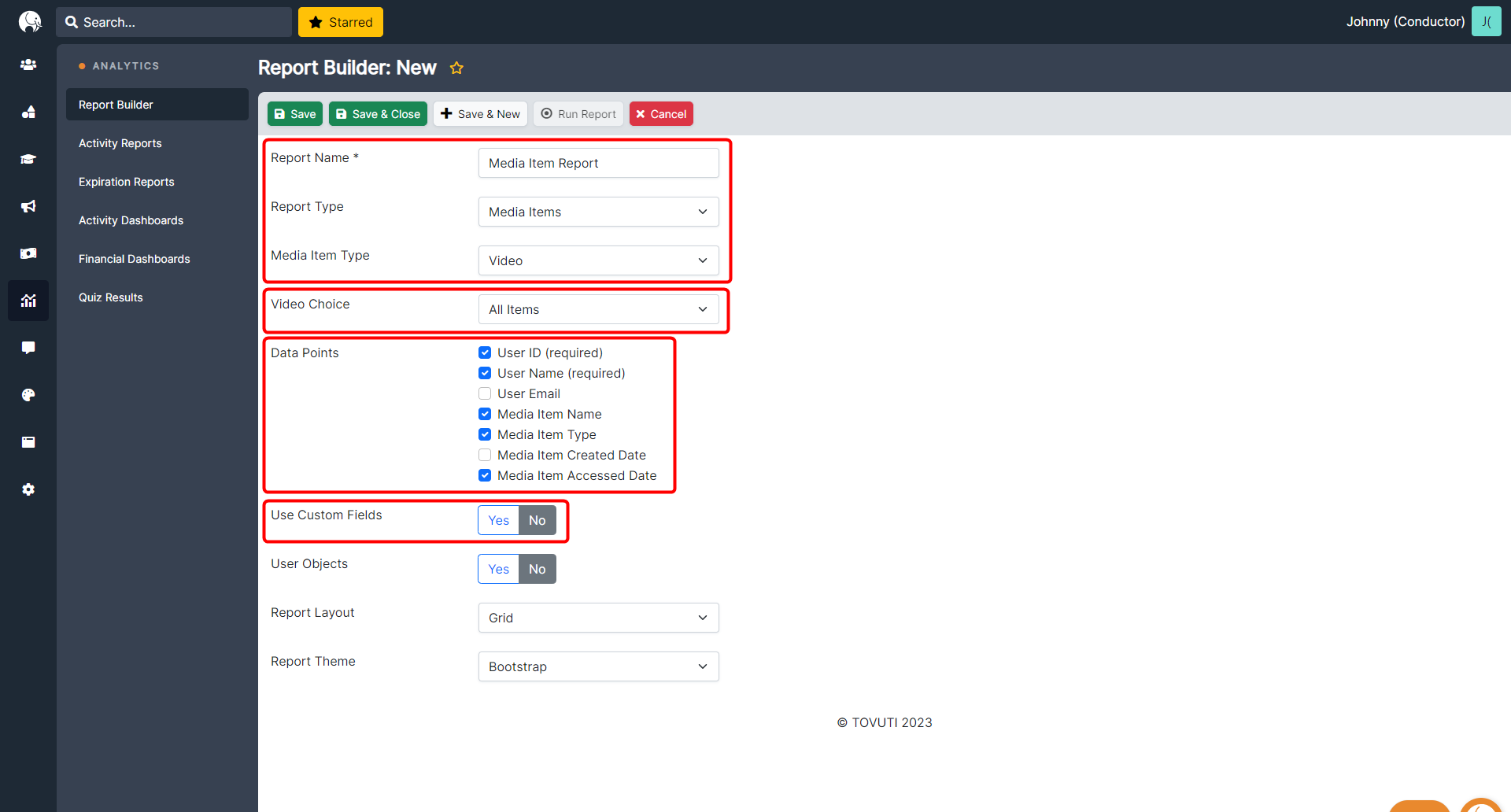 Select Data Points to be include in the Report:
User ID (required)
User Name (required)
User Email
Media Item Name - recommended when multiple items are selected in the Choice field
Media Item Type - recommended when Secure File Locker is selected as this category may include items of different types
Media Item Created Date
Media Item Accessed Date - the date the item was viewed by the User
Select any Custom Fields if necessary for the Report.
Click Save.
From the list view of Reports, click Run Report to view report data.
For additional information on specific report types, view the articles below: