Tovuti allows Admins to upload previously-created SCORM packages. When added to a Course or a Lesson, Learner interactions are saved as analytics, which is available in Learner Transcripts. 

In Learning > Settings, enable SCORM data to be included in Transcripts.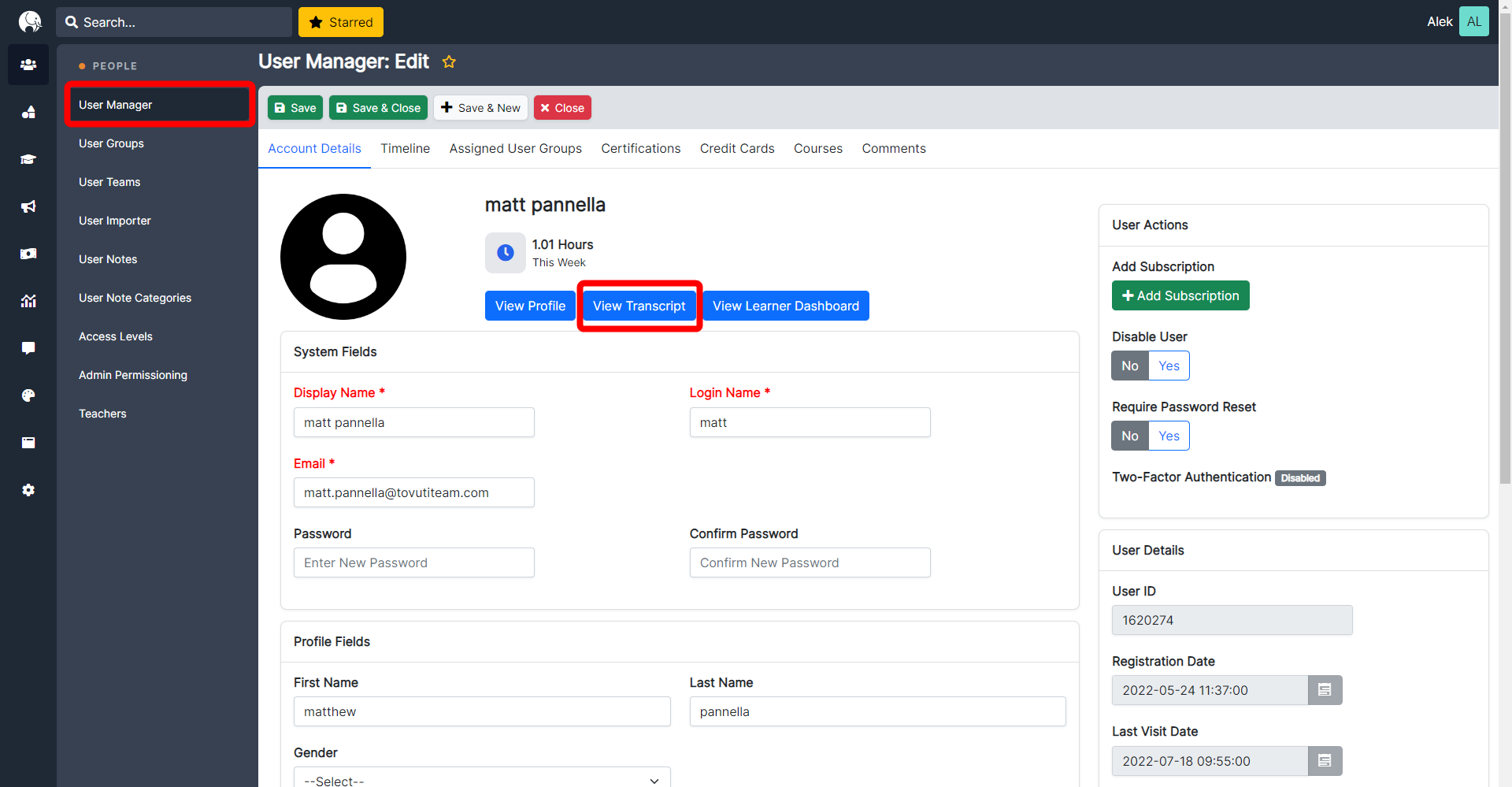 Learner Transcripts are accessible from the User Manager or through the Profile in the User Portal.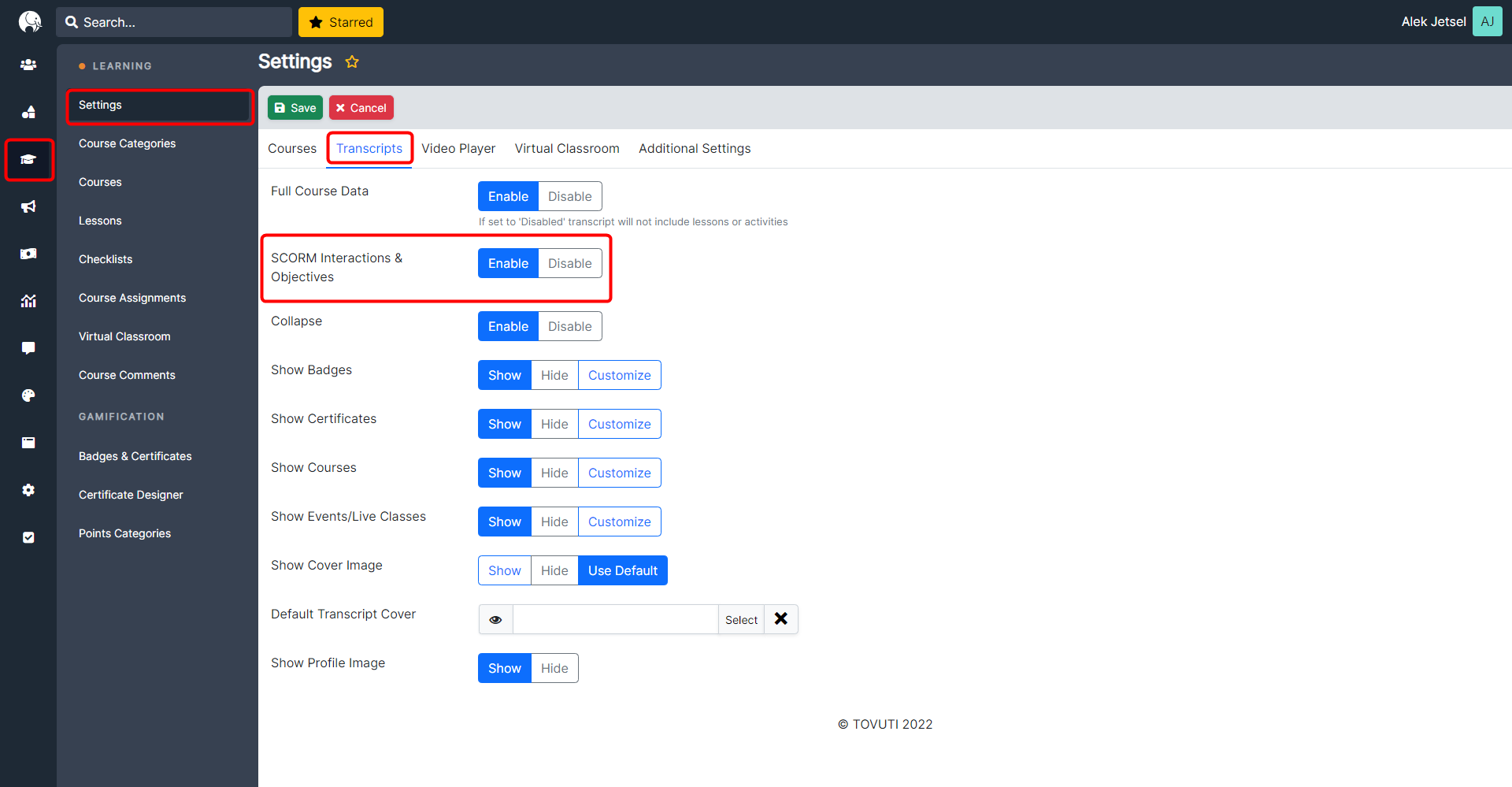 When viewing the Learner Transcript, click the expandable window in a Lesson that contains a SCORM module.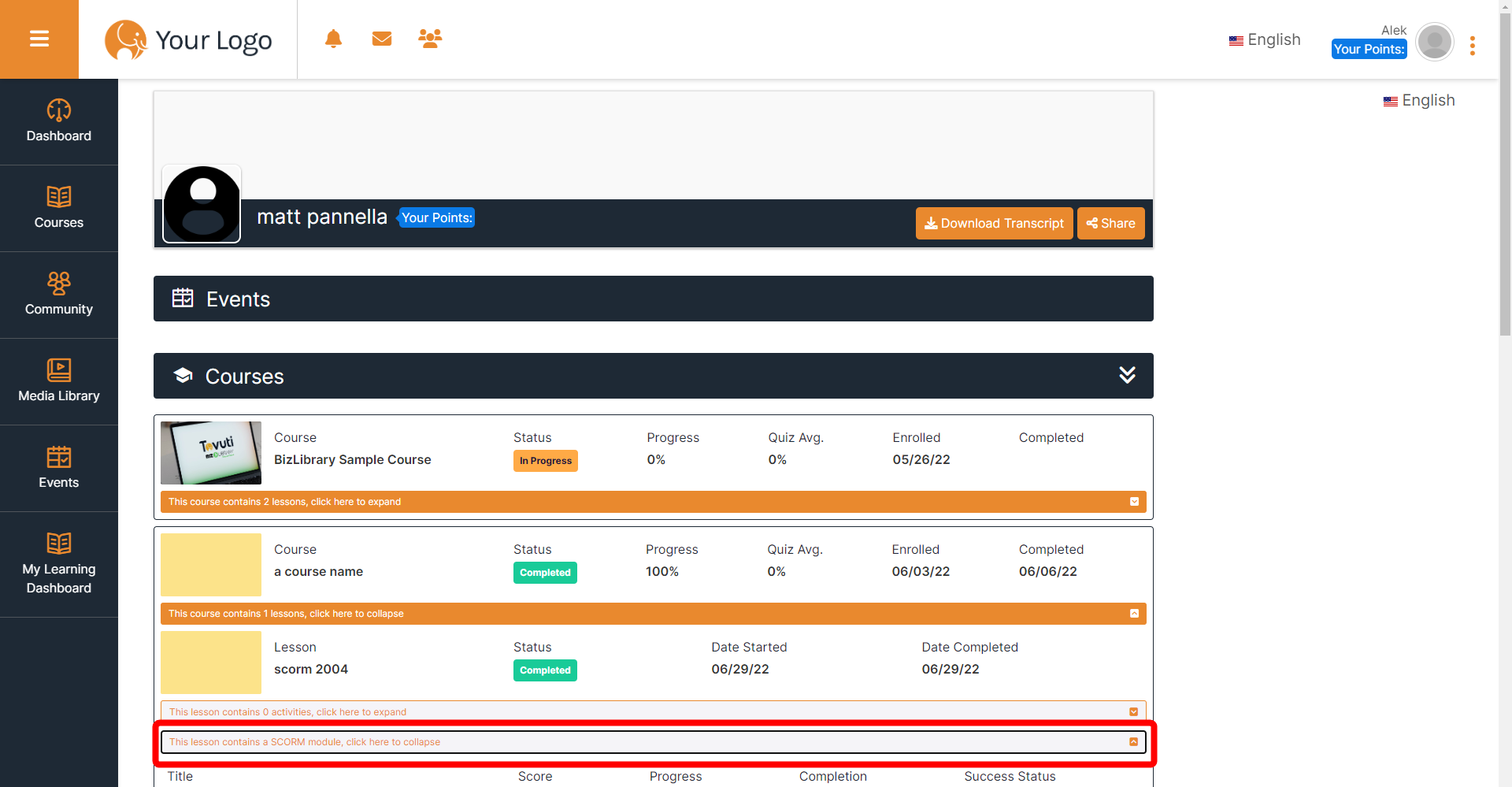 The SCORM expander contains three data sections:
Title

- includes Title, Score, Progress, Completion status, and Success status

Interactions

- includes Interaction ID, Description, Type, Response, and Result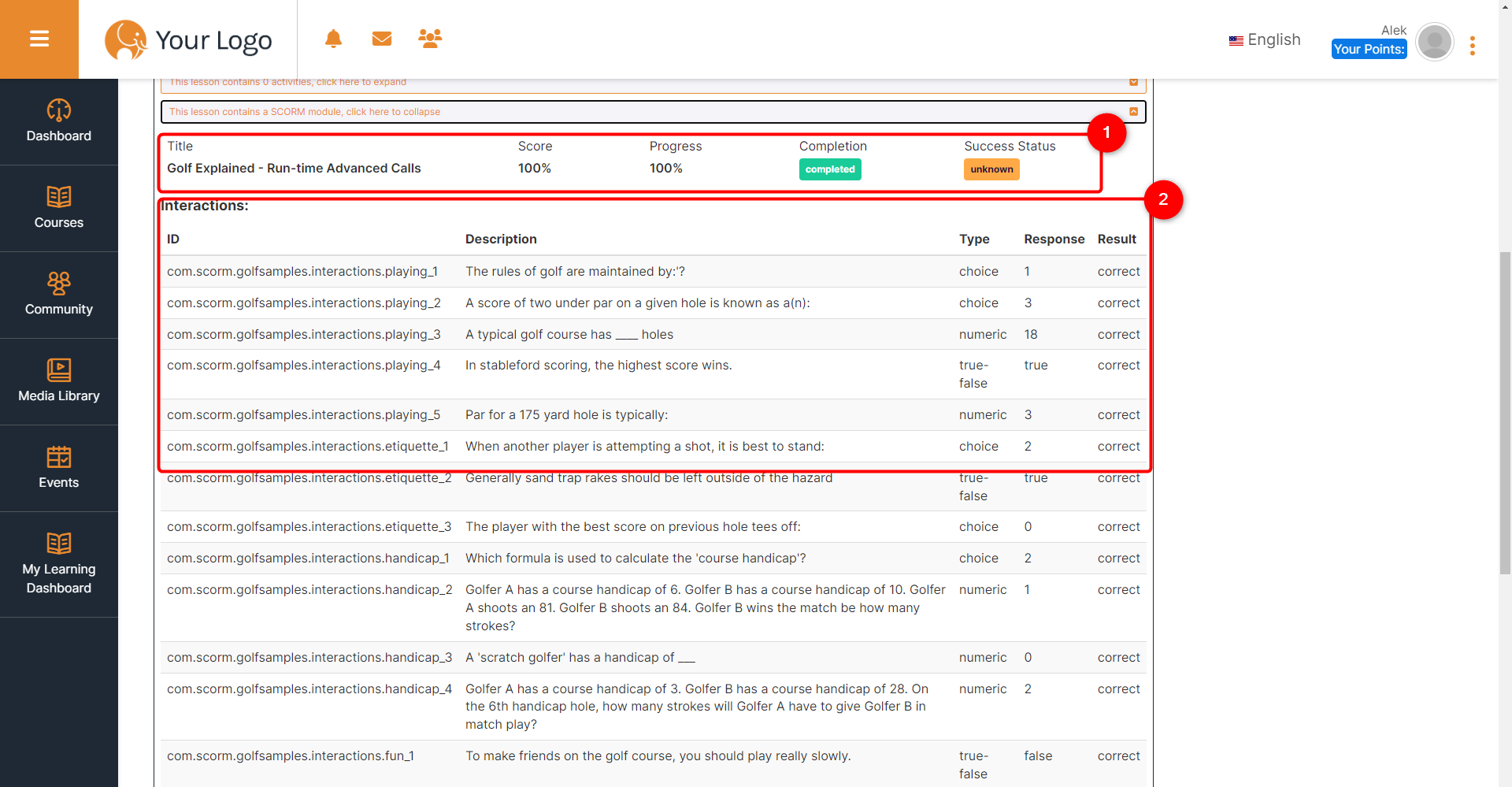 3. Objectives - includes Objective ID, Description, Completion status, Success status, and Progress
For additional information on utilizing SCORM packages, view the following Help Center articles: