E-Signature is an effective way to collect authorization or agreement from users.
To include an E-Signature in a Lesson, complete the following steps:
Go to Learning > click Lessons > select an existing Lesson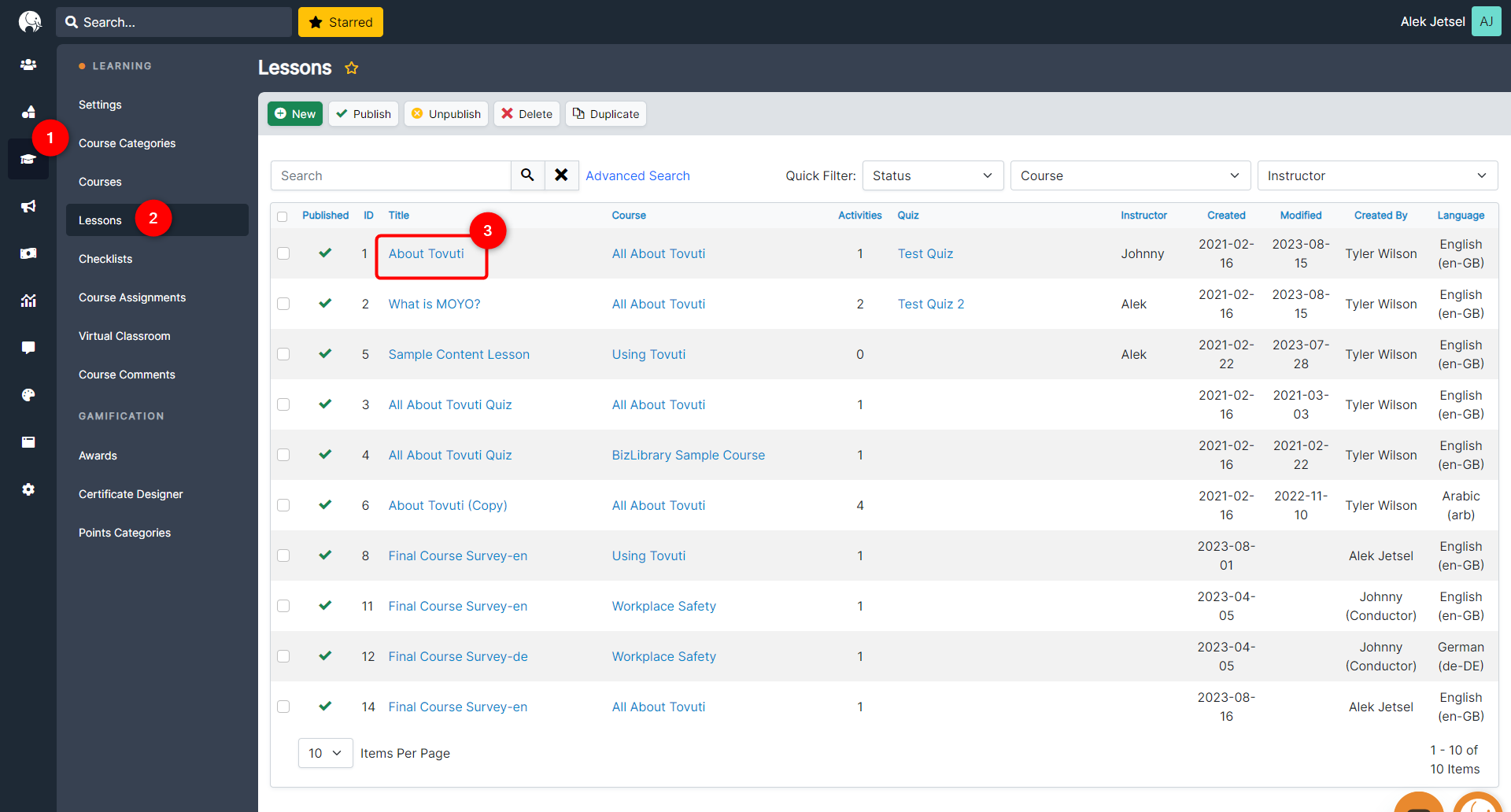 Go to the Lesson Activities tab > click the green "+" button to add a new Activity > select E-Signature in the Activity Type dropdown selector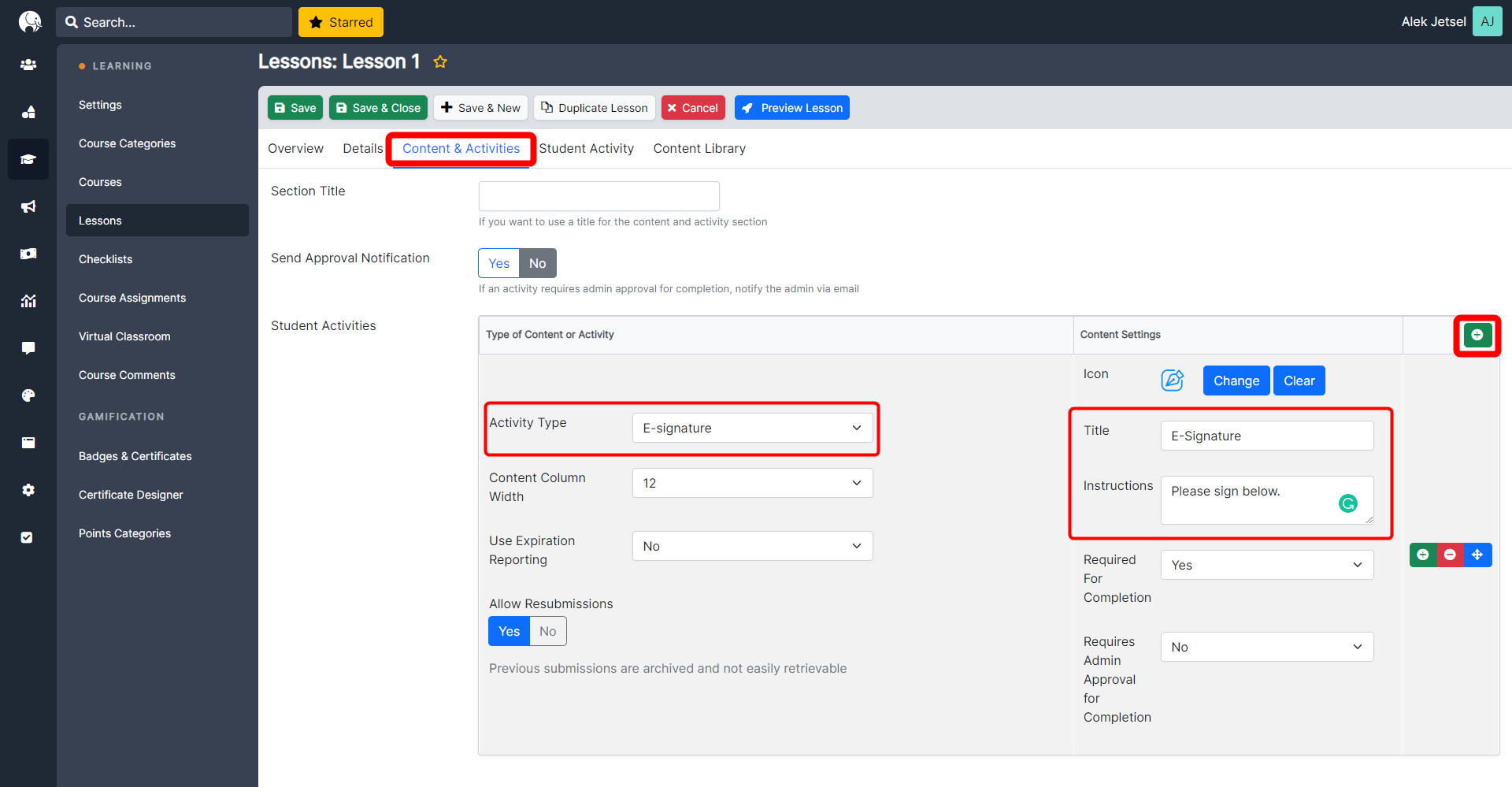 Include a Title, Instructions, and designate other settings for this E-Signature.
Click Save.
Lessons that include the E-Signature activity are seen as follows in the Learner Portal: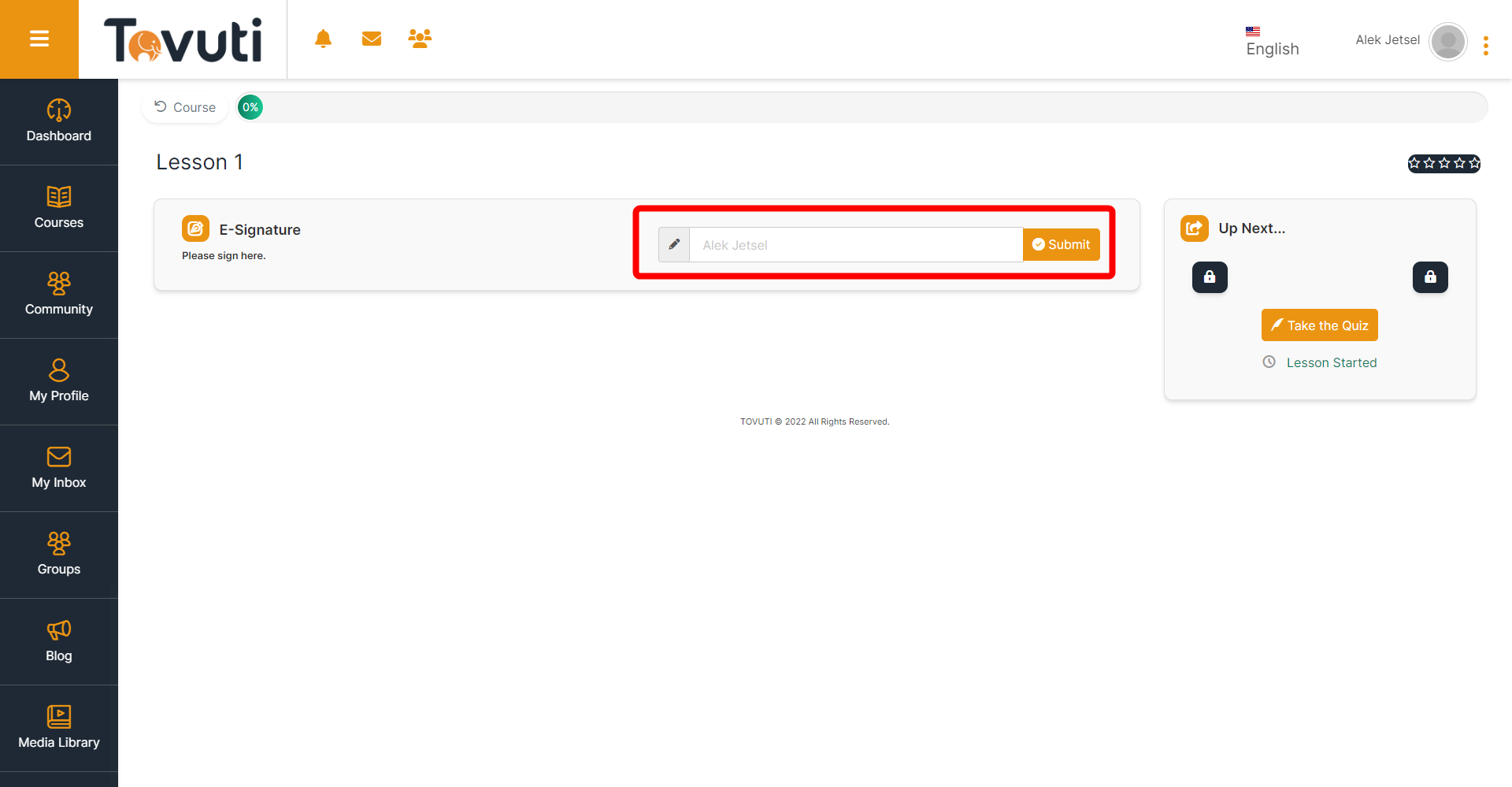 Submissions to the E-Signature activity are reportable in the Student Activity tab of the Lesson along with other activity submissions.