This article goes into detail on how to set up "hidden" Subscription Plans. A hidden plan won't be viewable to the general visitor of the LMS. Only those users given the specific URL are able to access and purchase a hidden plan.
To make a previously-created Subscription Plan hidden, first:
In the General Options tab > in the Private field > toggle Yes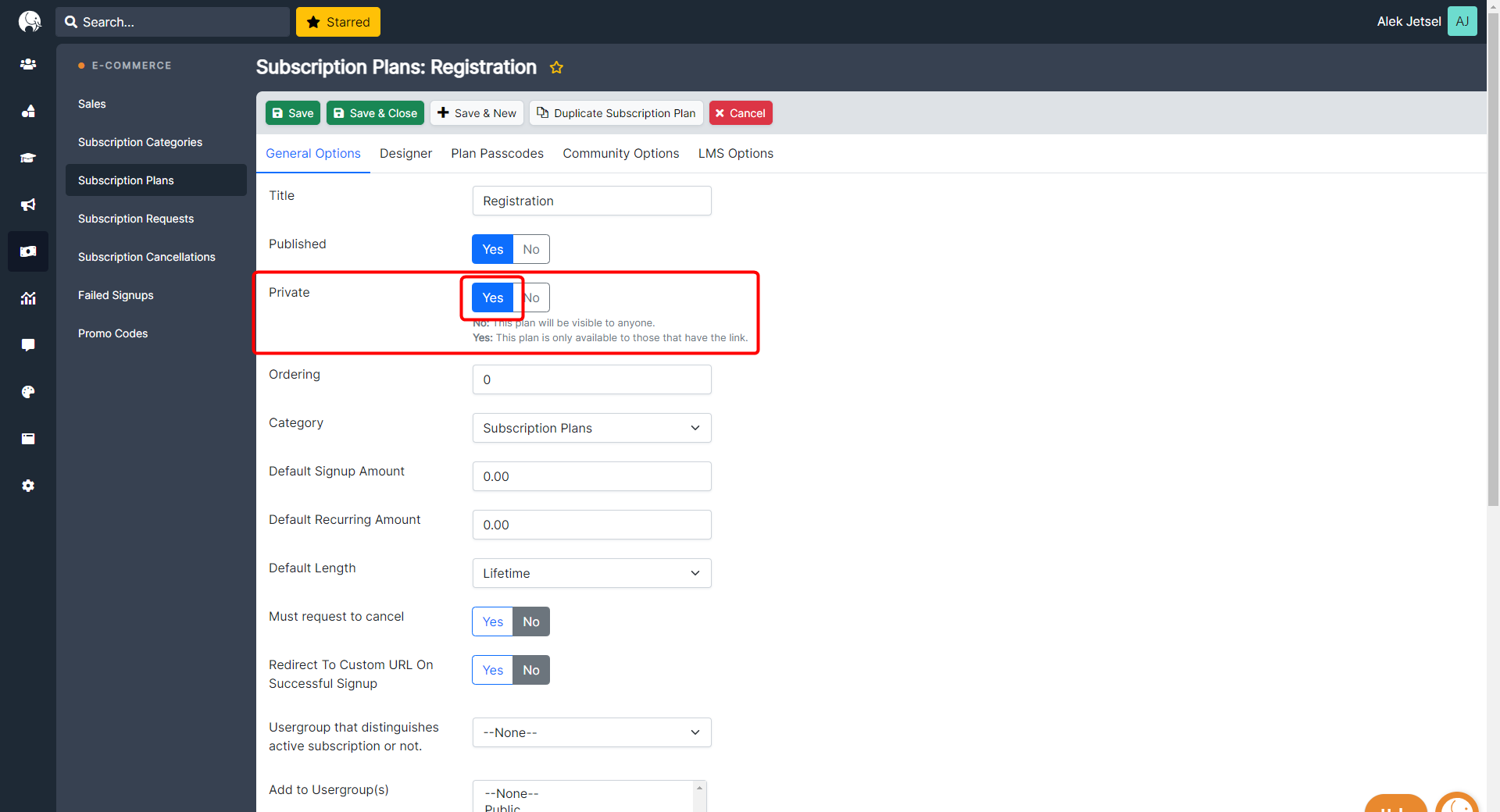 To create a link for this hidden subscription plan, a navigation menu will need to be created. To do so:
Go to Configuration > click Navigation Menus > select New.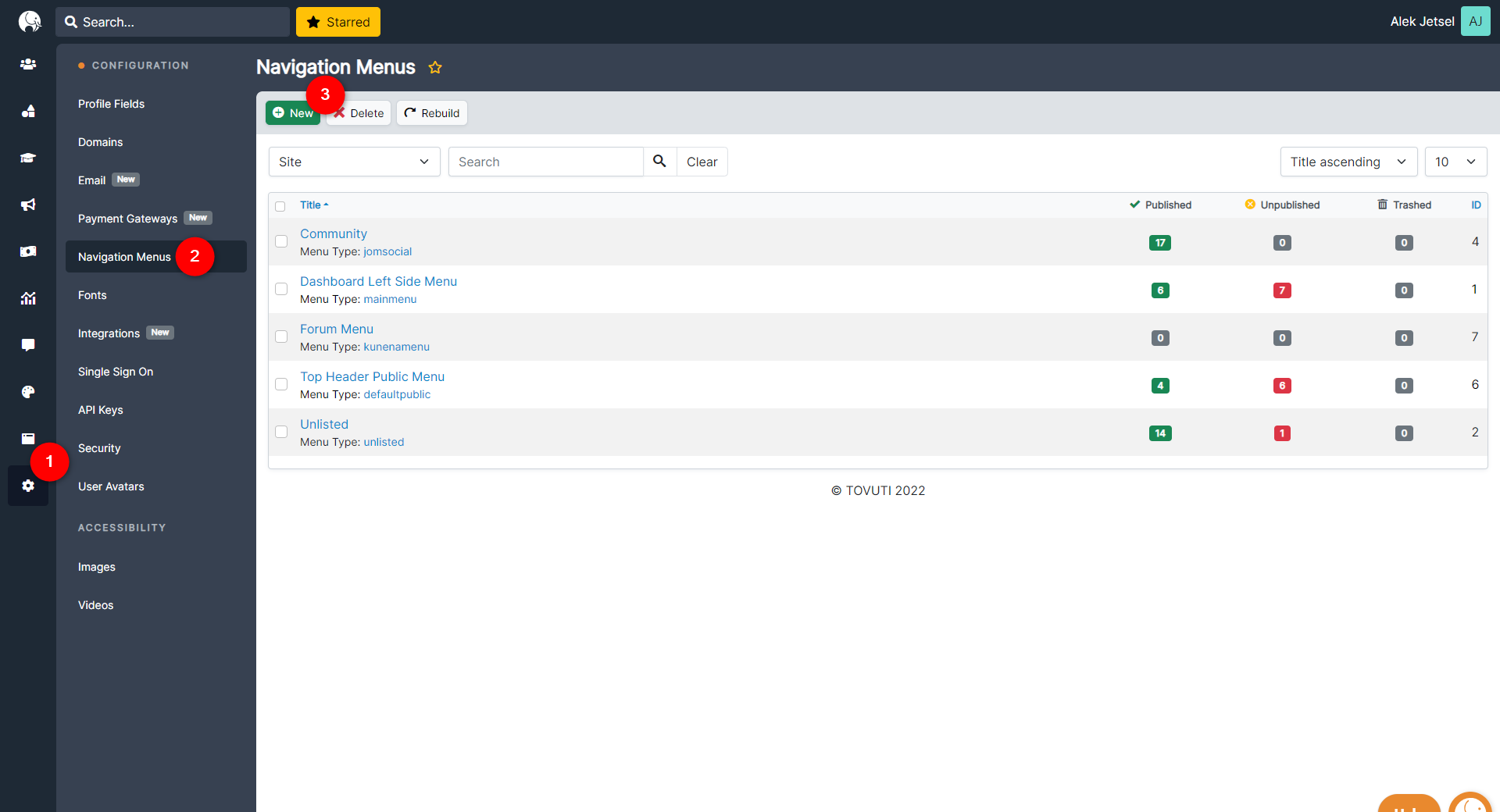 Enter the Title, Menu Type, and Description then click Save and Close.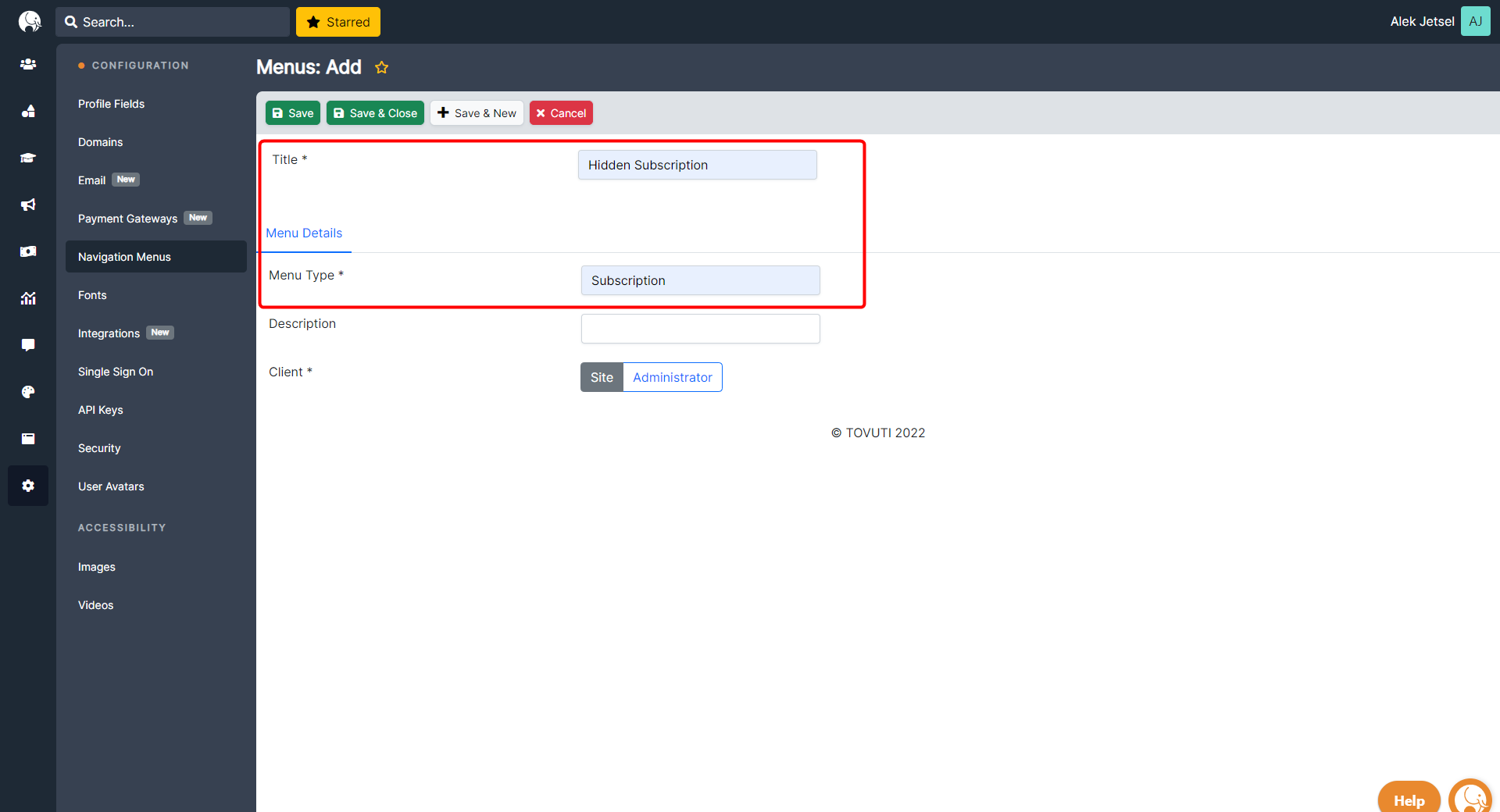 Back in the list of Navigation items >select the newly created Menu.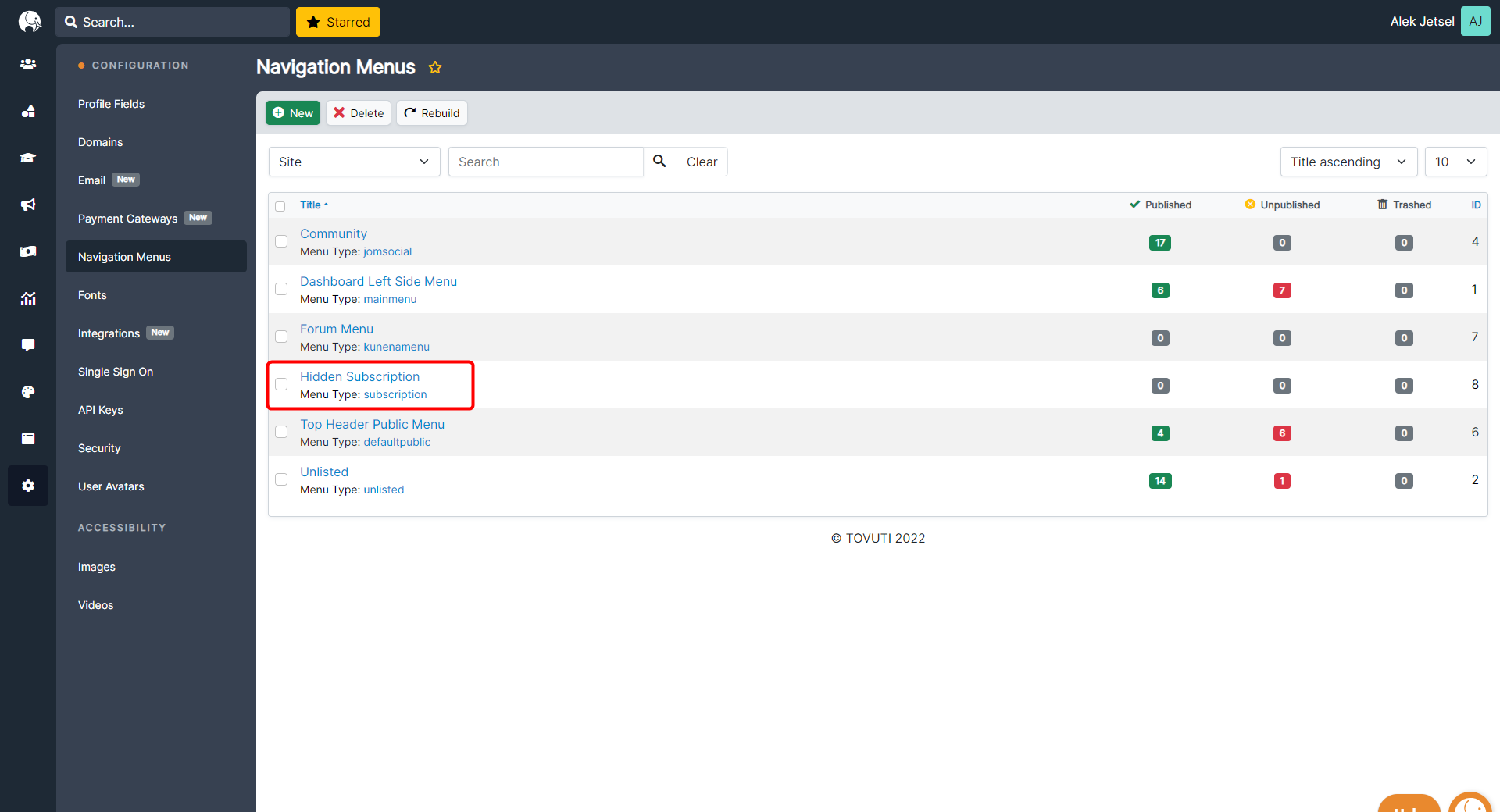 Select New again > enter the Menu Title > click Menu Item Type > in the pop-up menu, select Subscription dropdown > select Single Plan View.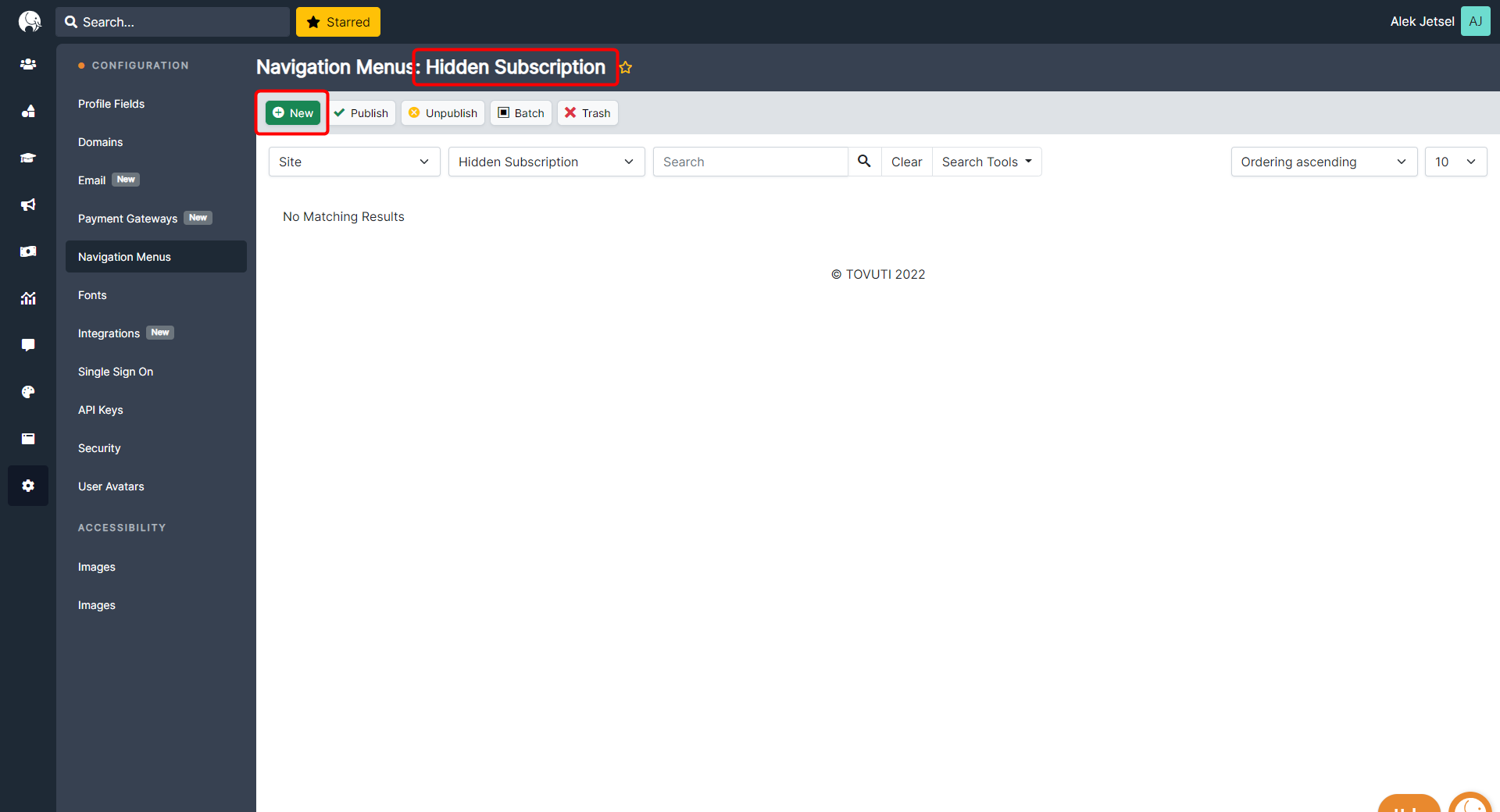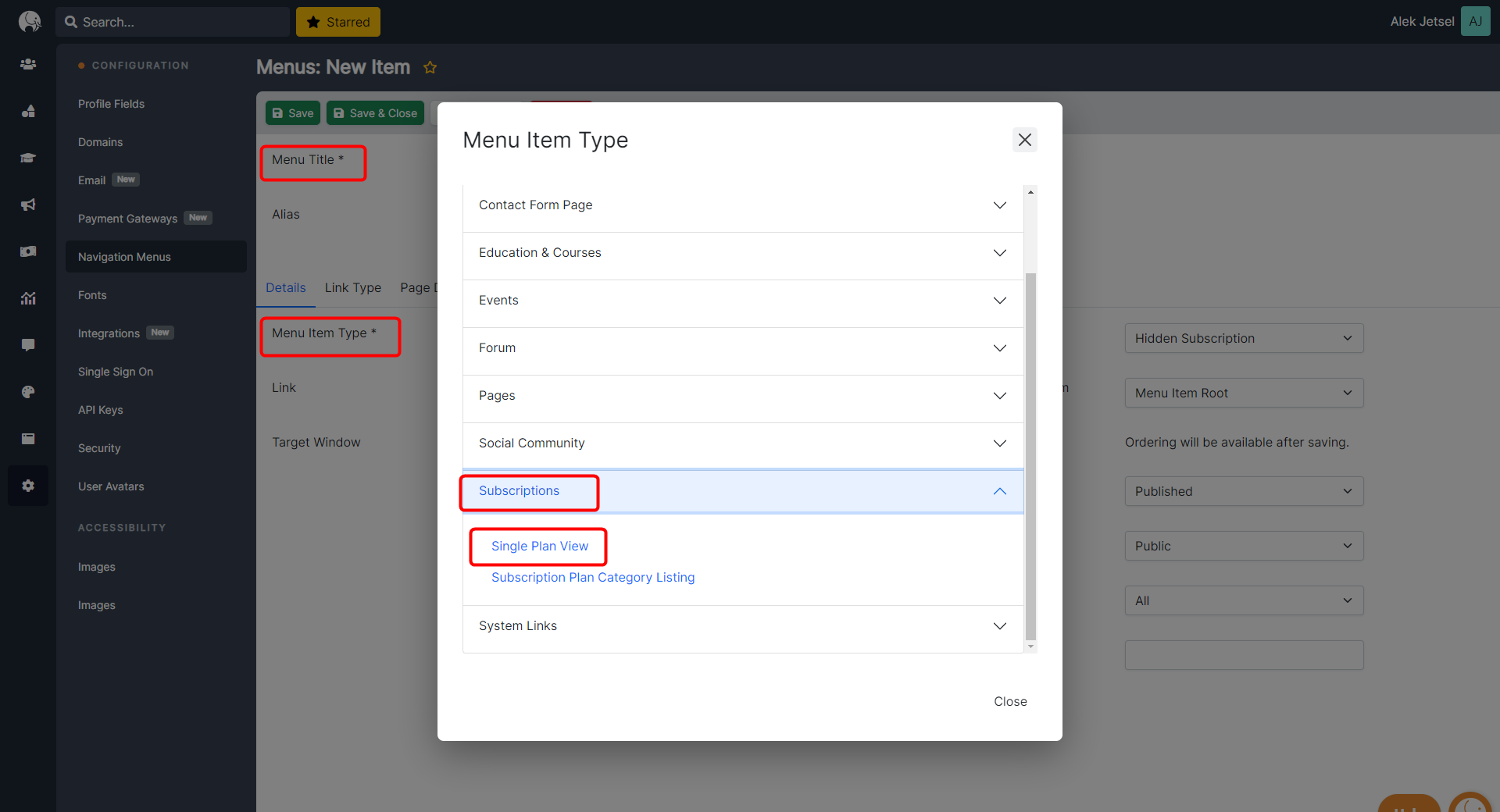 In the Plan* field > select the corresponding Subscription Plan > configure the other necessary settings > click Save.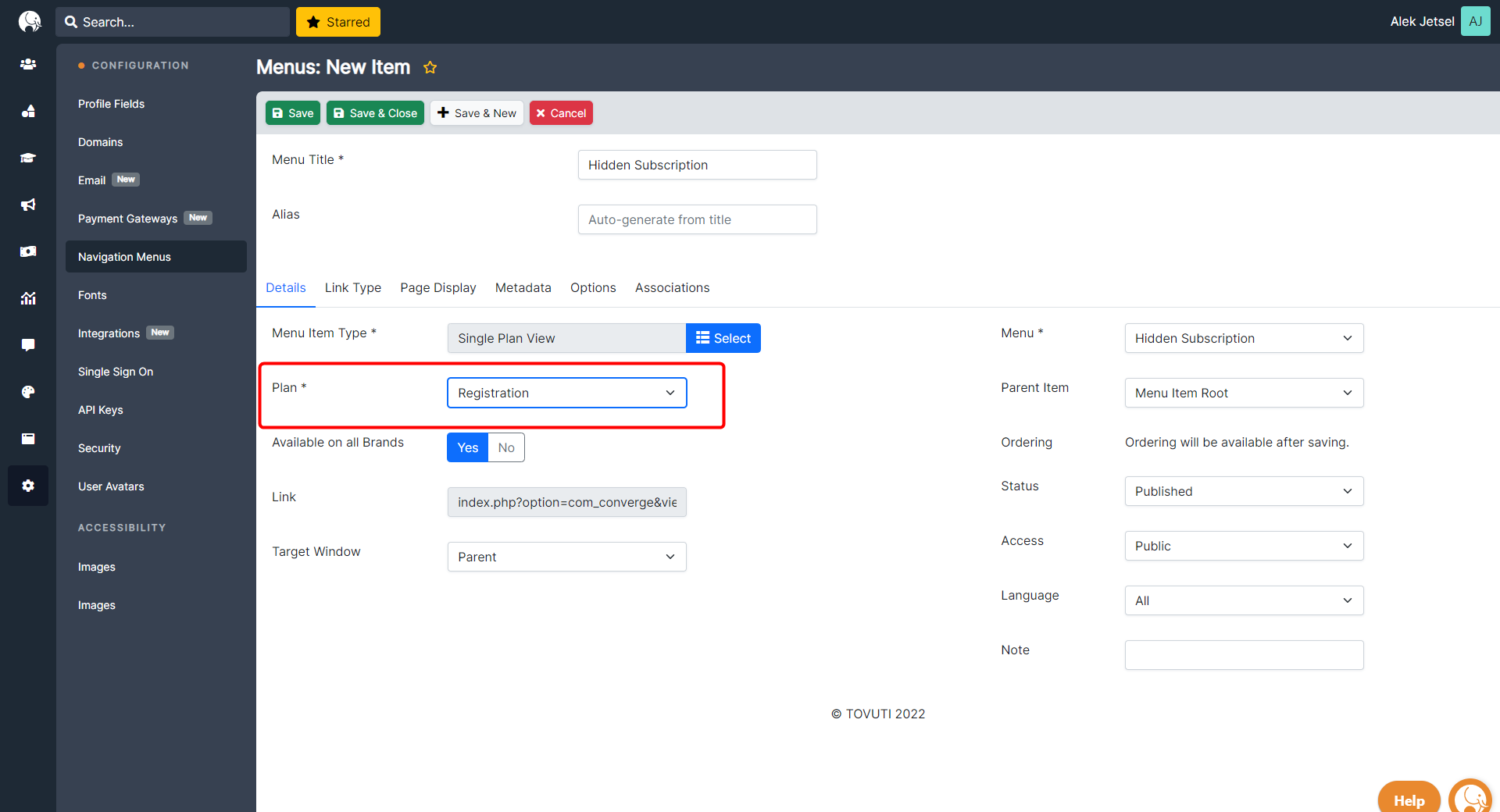 The link for this hidden subscription plan is created by combining the site URL and alias that has been generated by setting up the Navigation Menu.
Based on the example in the image below, the link for this hidden subscription would be "tovutilms.com/hidden-subscription."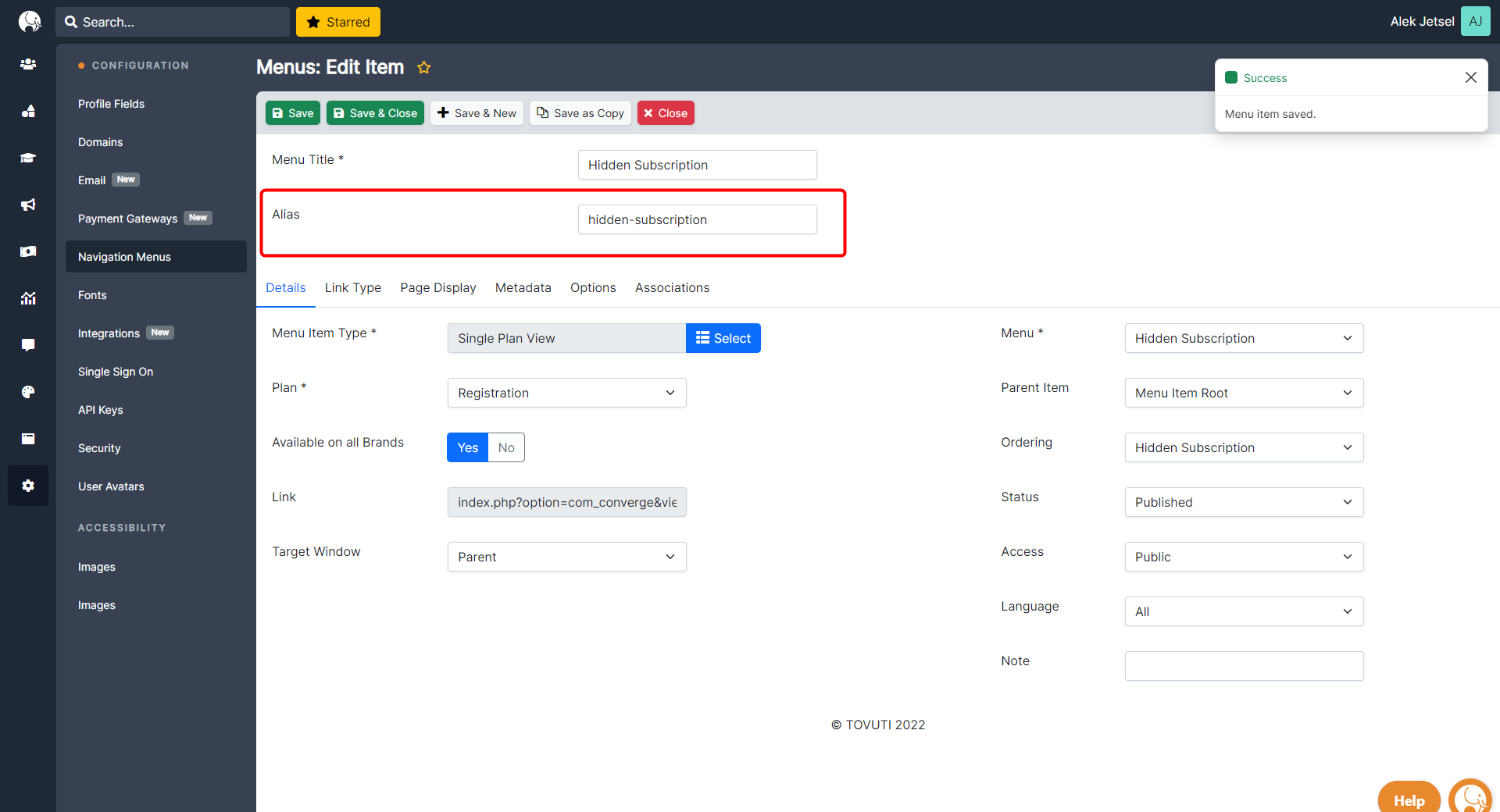 Configure the other settings for this Subscription Plan. "Hidden" plans can also be used to allow access permissions to content within the LMS just as a normal plan can.