When creating or managing a Subscription Plan, there are many settings that can enhance the Learner's experience and add more capability to your learning site. This article describes some of those features in more detail. 
Request to Cancel
A Subscription Plan can be configured to require that a Learner request to cancel their subscription.
Within the appropriate Subscription Plan > stay on the General Options tab> for the option "Must request to cancel" > toggle Yes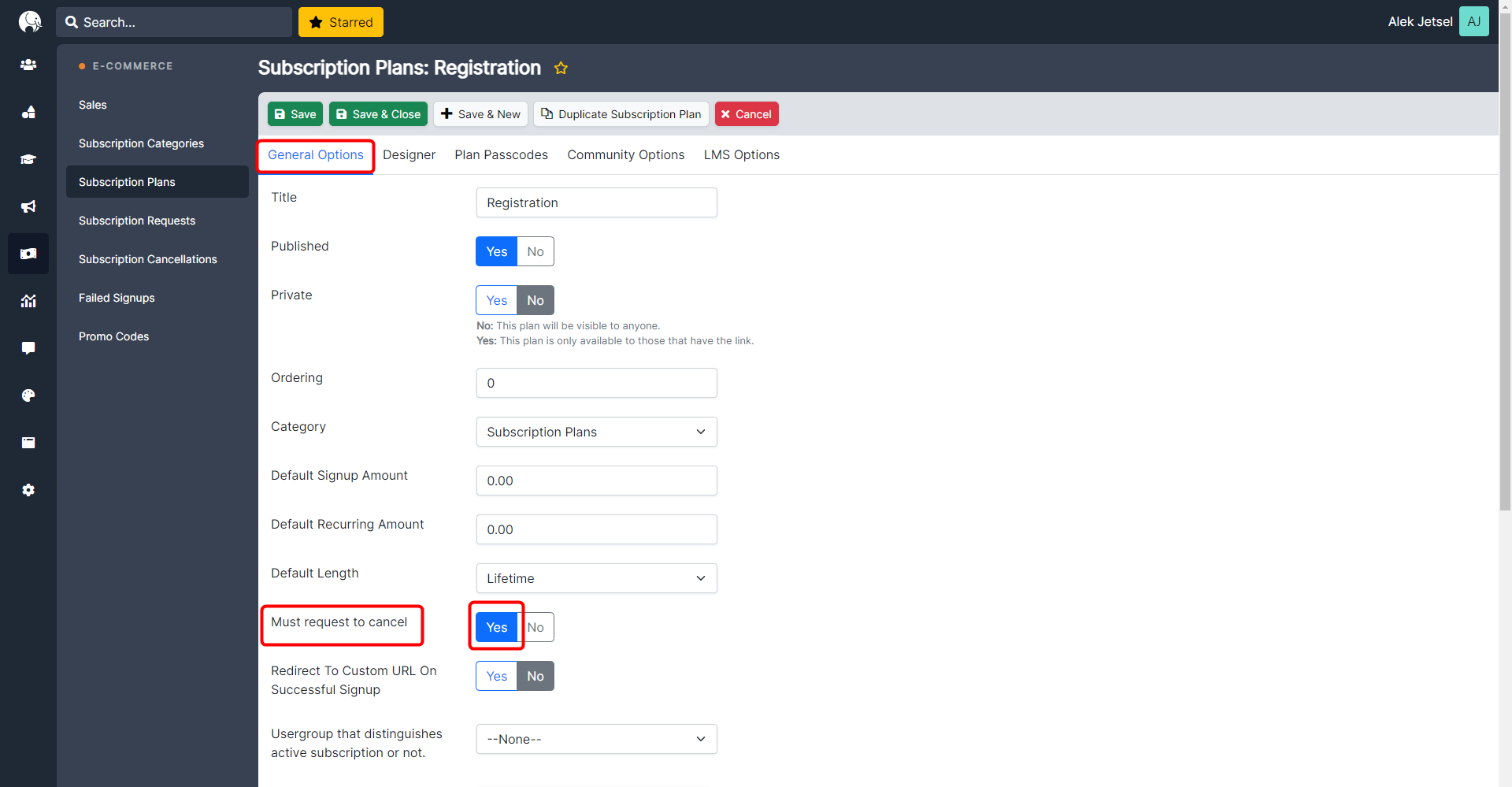 Custom URL
This feature will allow users to access courses quickly, arrive at the events page, or be redirected to a separate landing page. 
In the General Options tab > for the option "Redirect To Custom URL On Successful Signup" > toggle Yes > paste the appropriate link in the field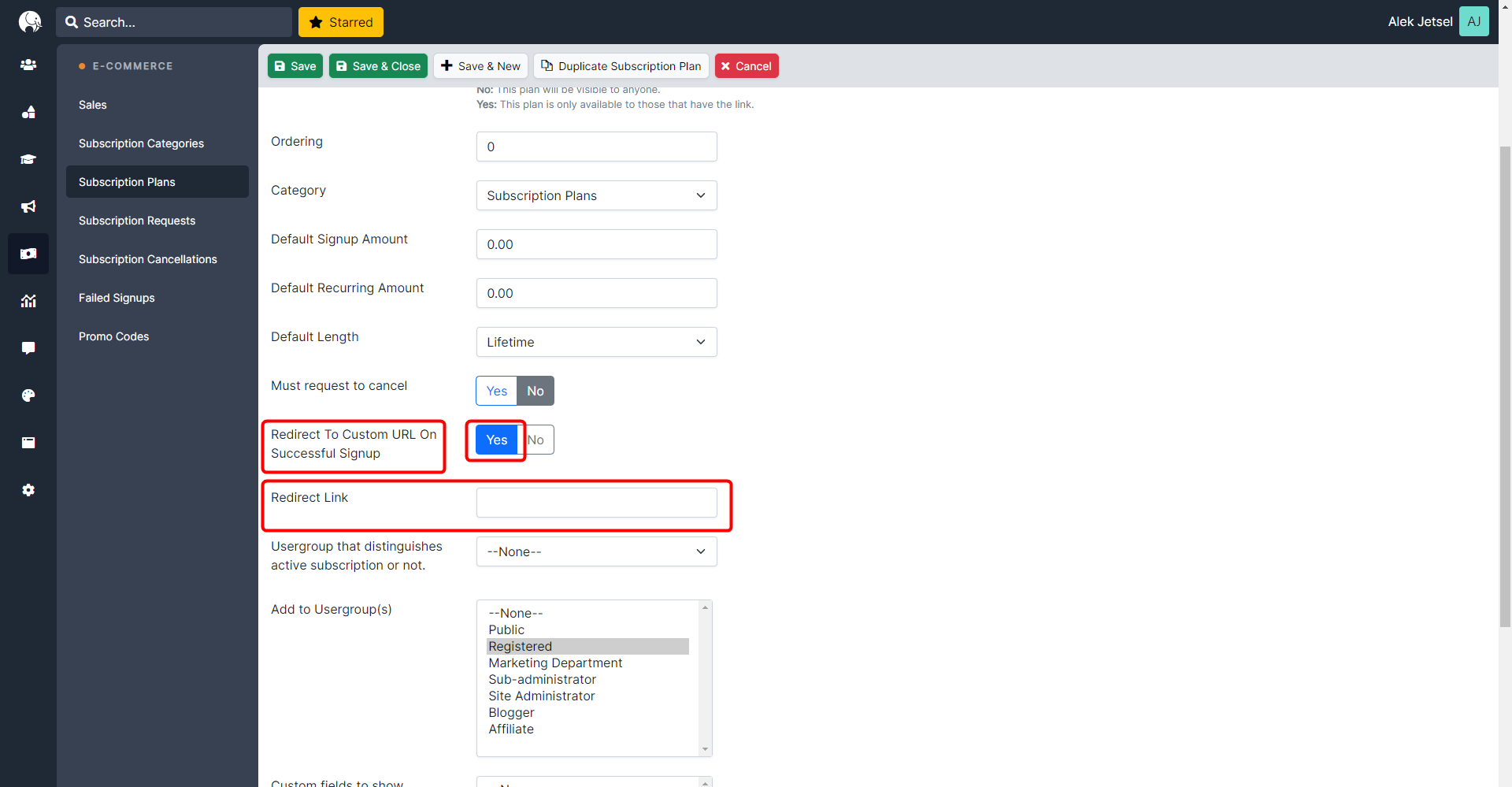 Custom Cancel Button
This custom button can be configured to include whatever text works best for this subscription. 
In the General Options tab > for the option > "Custom Cancel Button Text" > provide the text to be included on this button.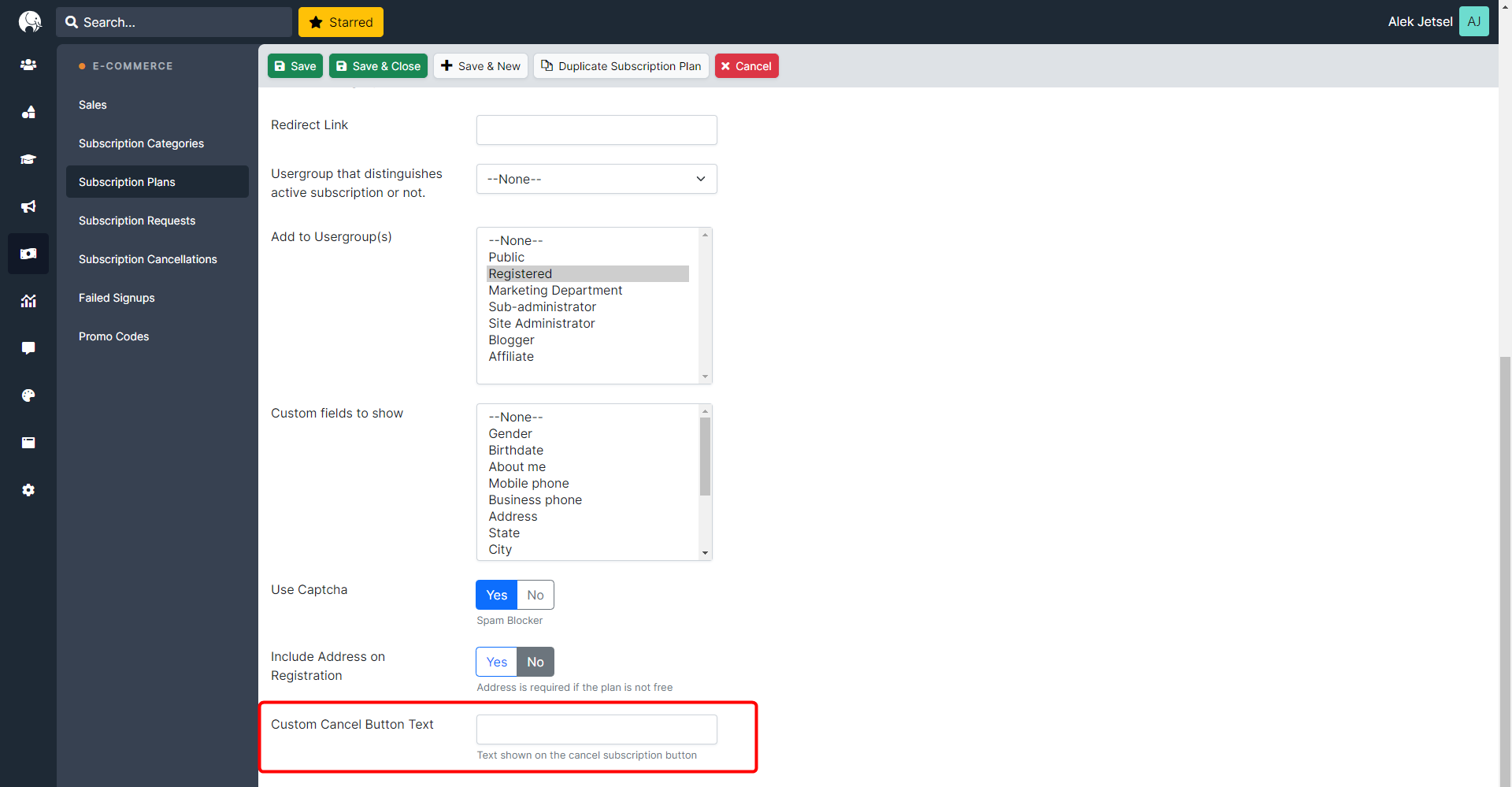 Designer Tab
This tab contains fantastic options for personalizing and customizing the appearance of your subscription. Within this tab, the look and feel of images, texts, and background colors can be configured with just a few simple inputs.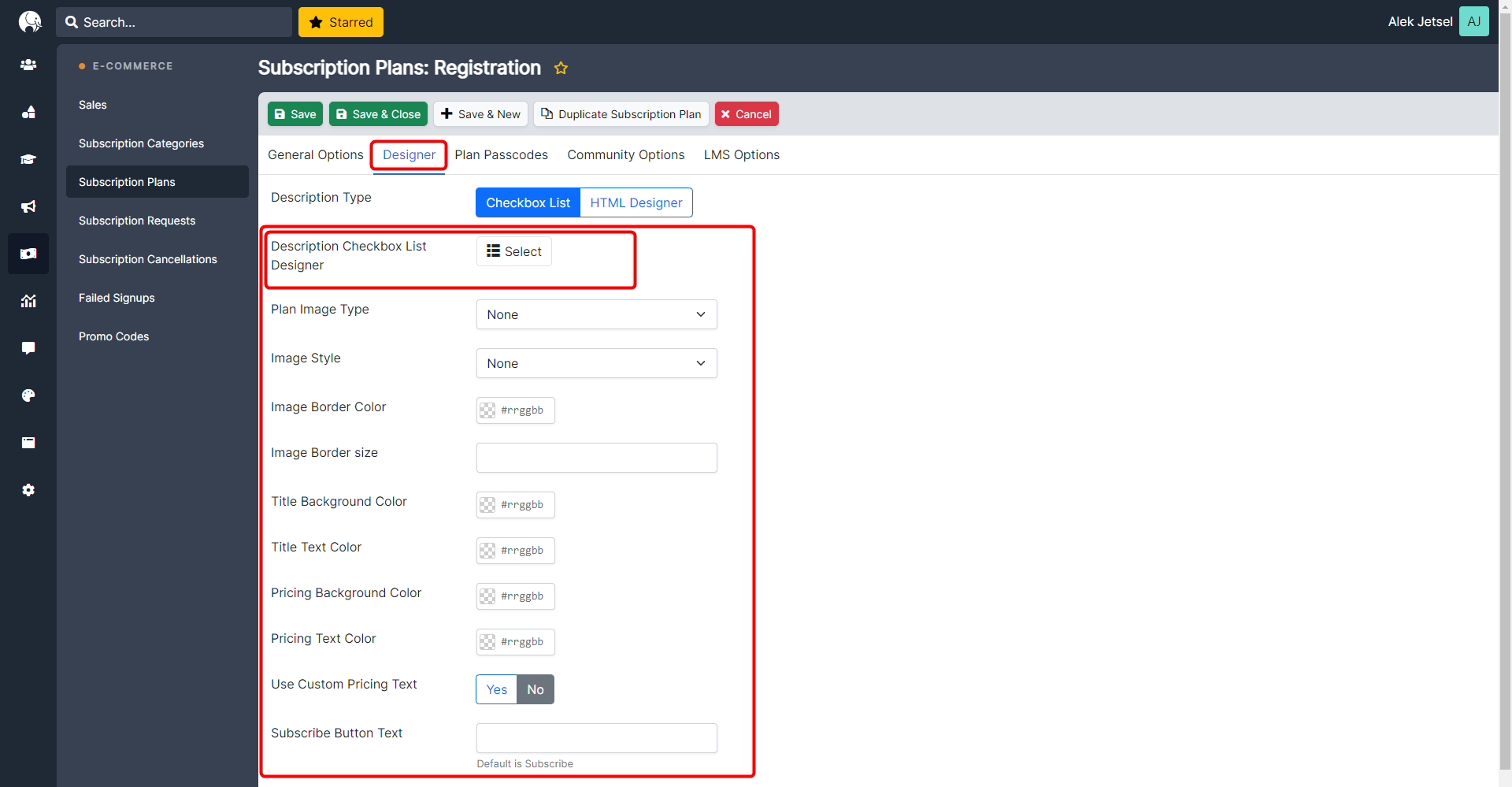 Checkbox List
Click Select in the Description Checkbox List Designer. This allows the admin to create checkboxes of what is and is not included in a subscription plan.
Click the green + button to add checkbox items > click Save.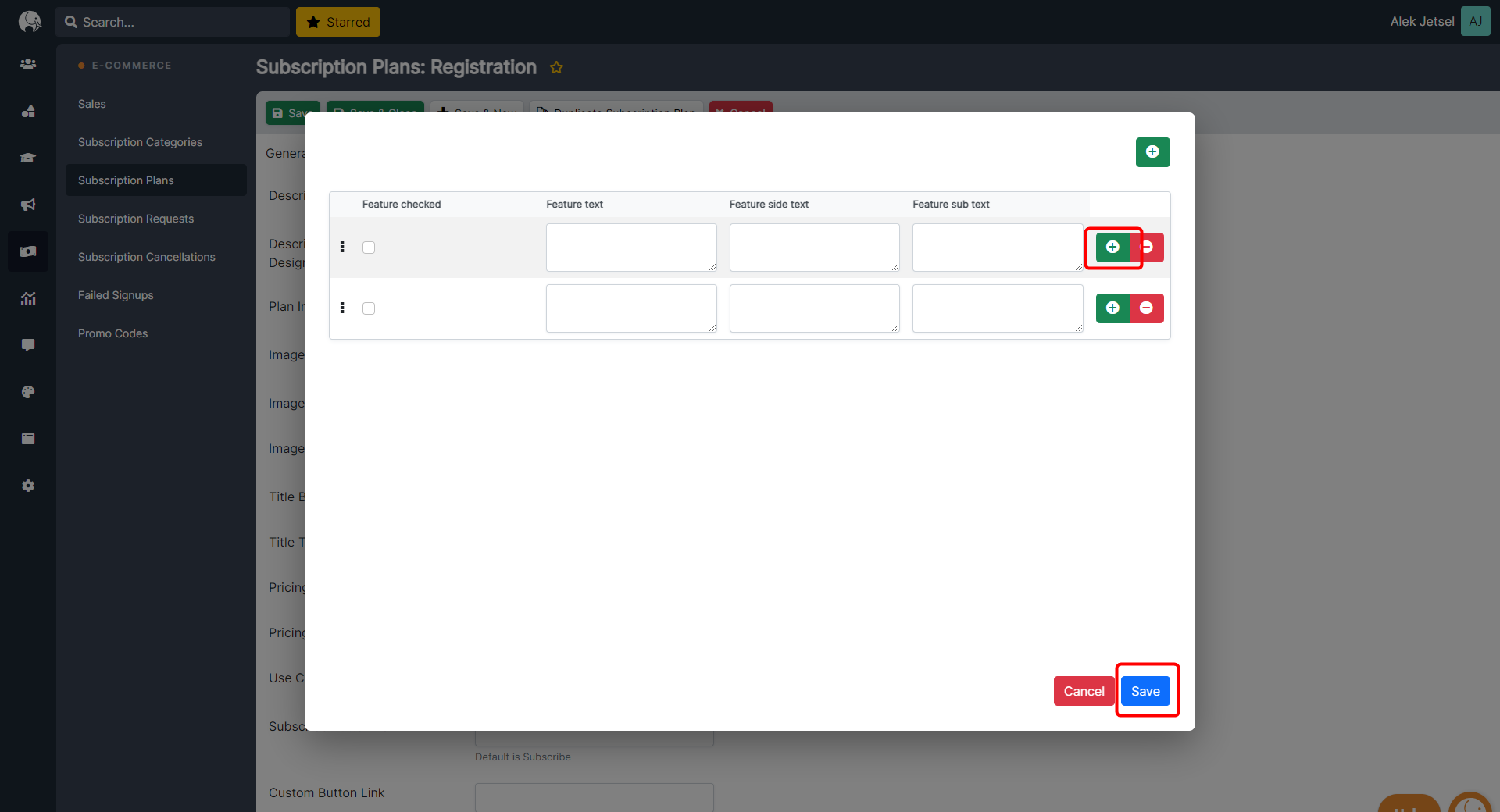 HTML Designer
Administrators also have the option to design this Subscription Plan using HTML code. 
Remain in the Designer tab > toggle HTML Designer > work within the text editor. 
The text editor also allows for work to be viewed in "editor," "code," and as a "preview.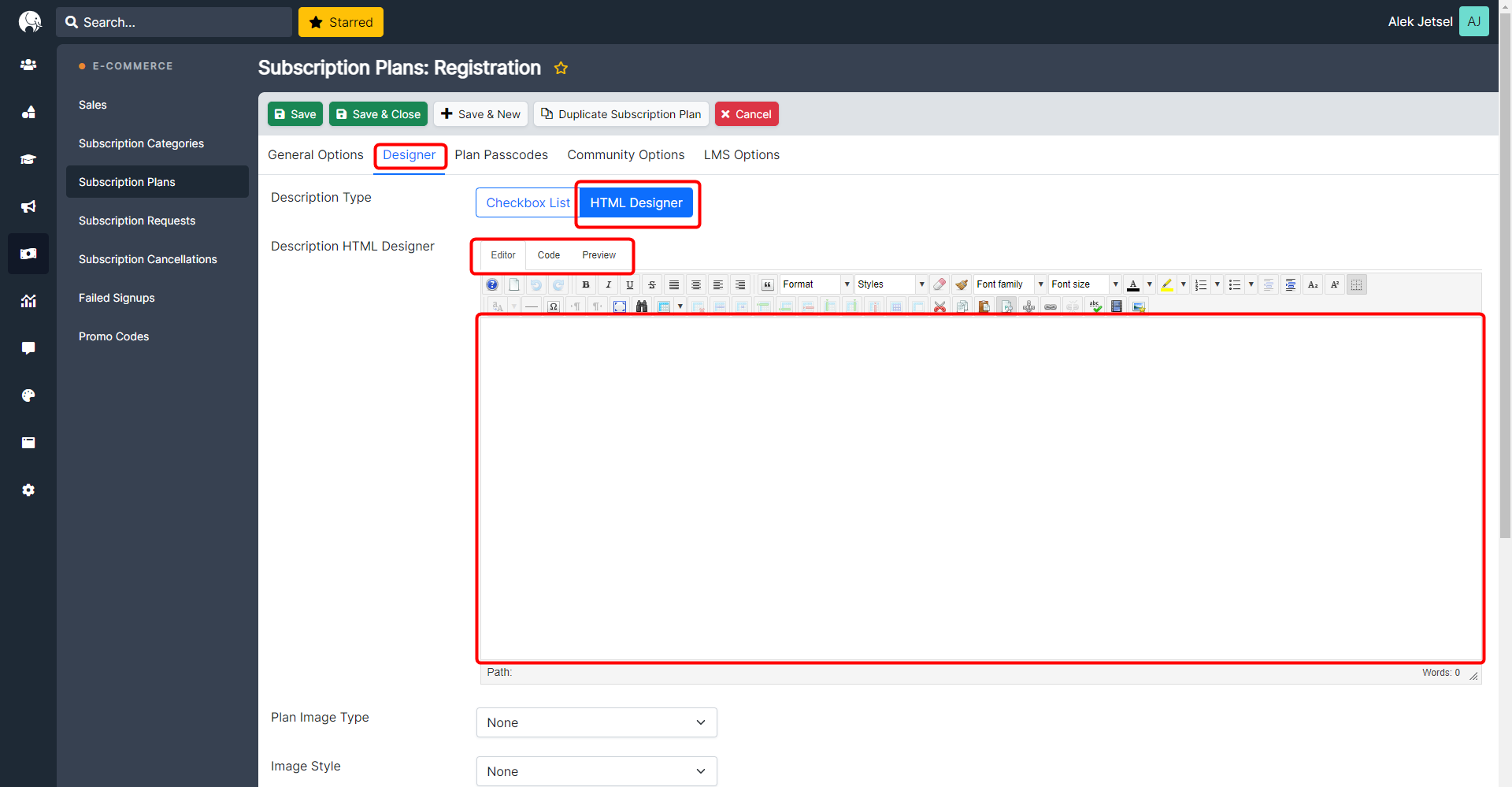 Plan Passcodes
This feature allows for a limit to be set for the number of users that can register for this Subscription Plan.
In the Plan Passcodes tab > toggle Yes for "Use Passcodes" > provide the passcodes for each scenario. 
*NOTE: If Yes is toggled and no passcodes are provided in the fields, the user WILL NOT BE ABLE TO REGISTER. 
Admins can also use generate random codes within Tovuti using "Generate New Code." Set the code length then click Generate. 
Make sure to always click Save after editing any of the features described above.