Click New within Interactive Content (Content Creation) > Select Virtual Tour (360)
Give this tour a Title. Click +New Scene to begin adding scenes. 
Select if this scene will be a 360 Image or Static Image. Give the scene a title, upload the background image, give this scene a description, select the button style, and add an optional audio track.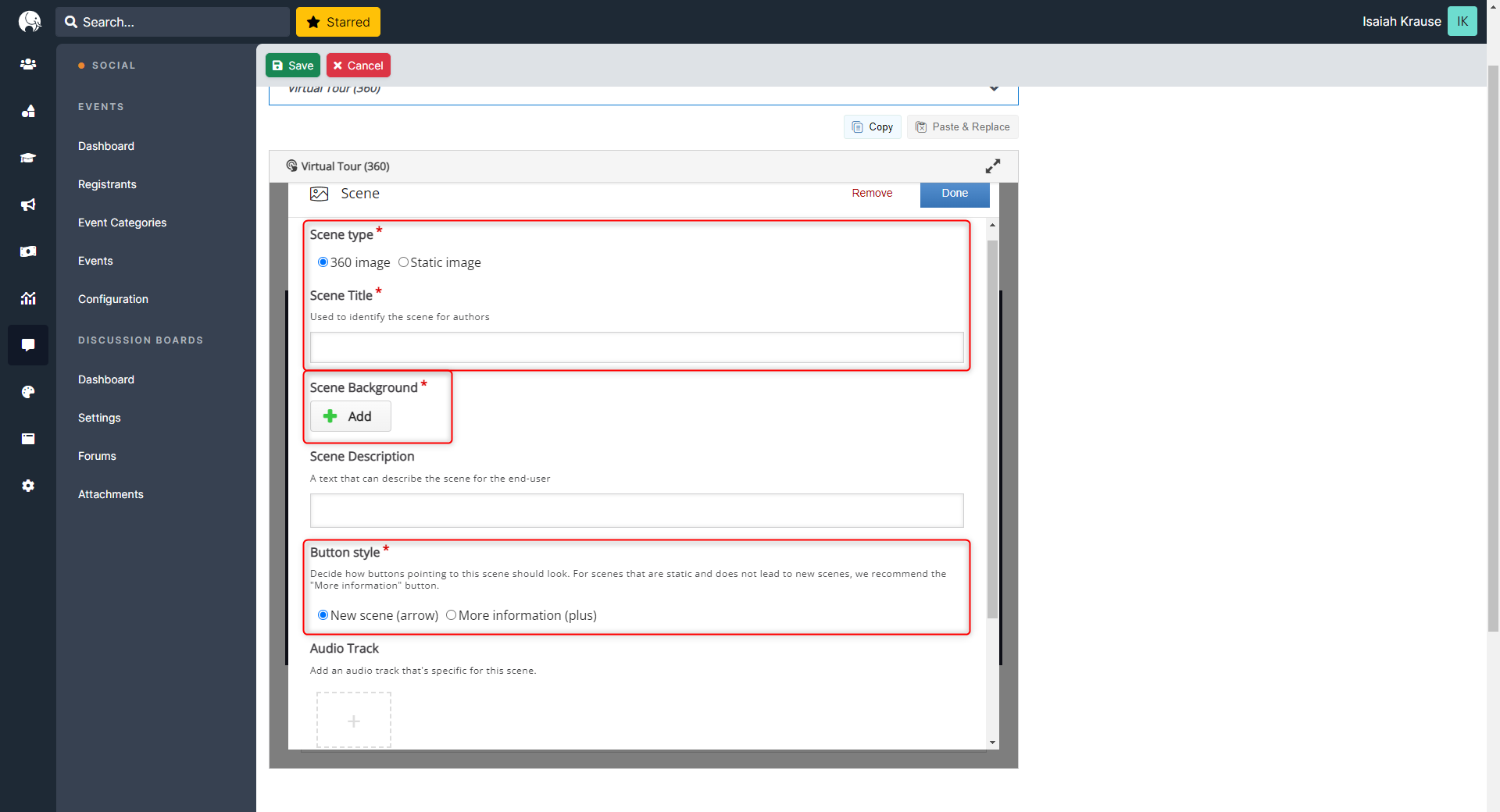 Continue to add scenes as necessary for this tour. 
Click Save.