Click New within Interactive Content (Content Creation) > Select Course Presentation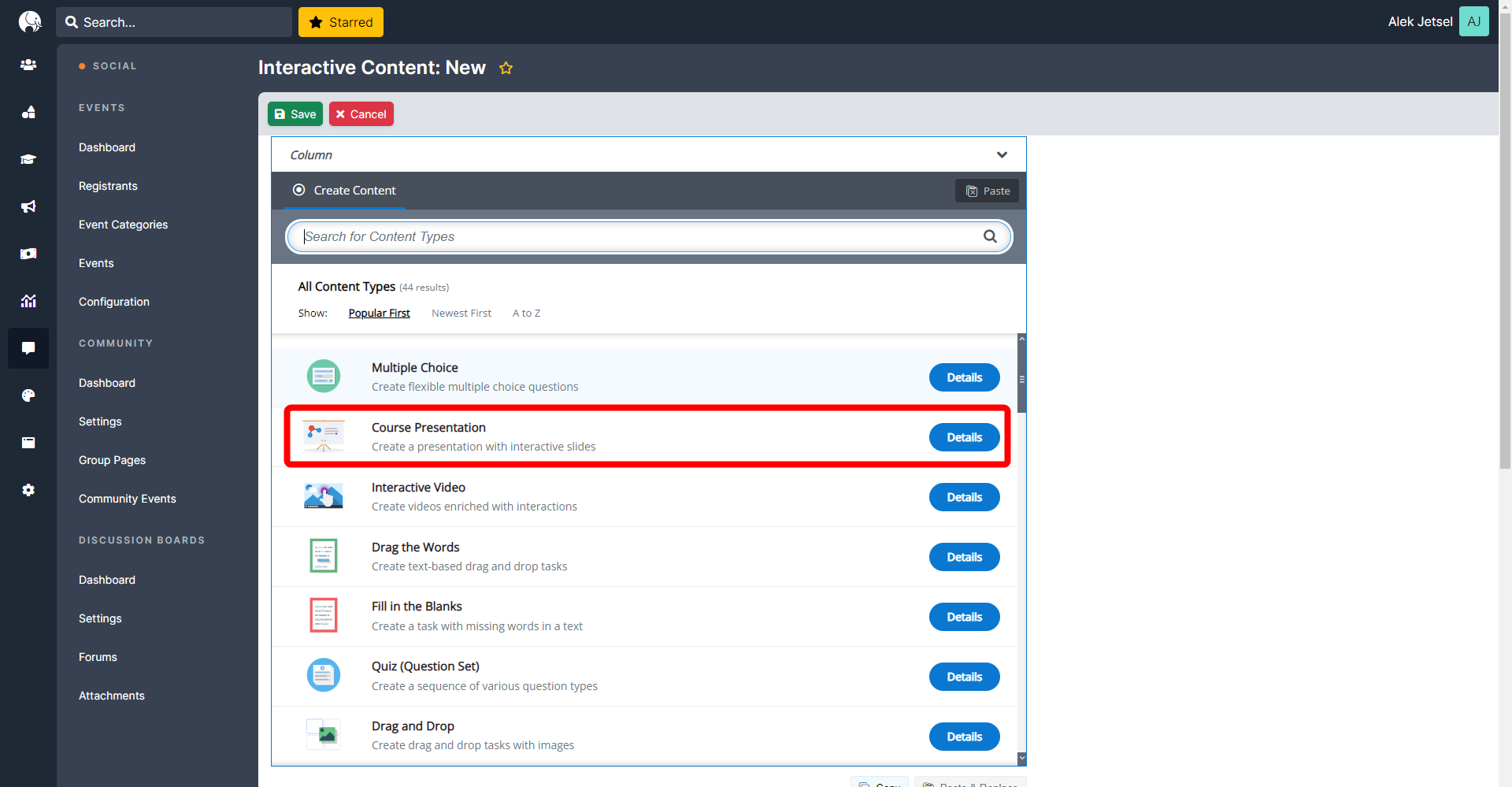 Give this presentation a Title. Using the slide editing button, create slides in a similar way to actions in PowerPoint.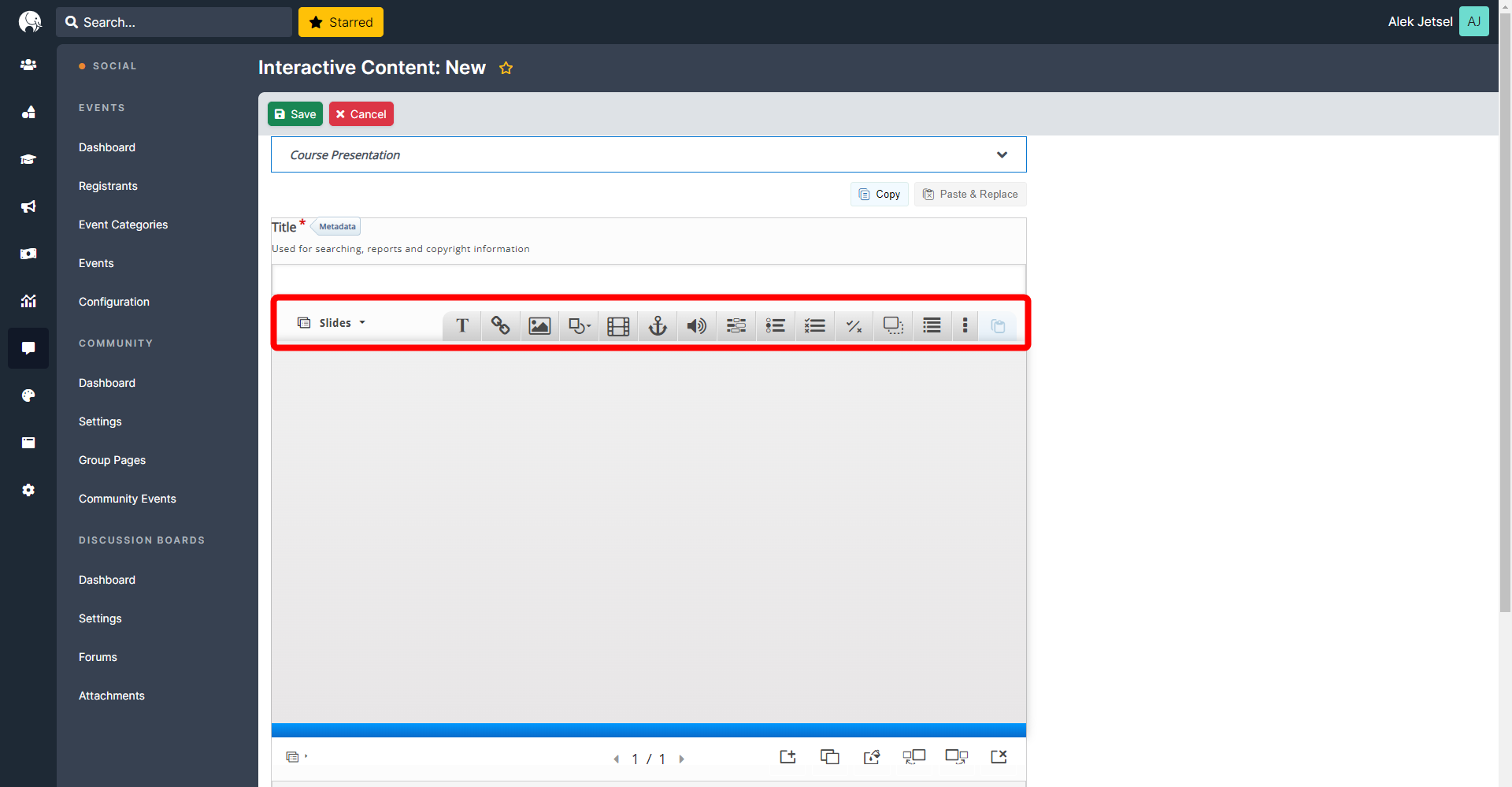 Use the items in Behavior settings to allow or disallow how students can interact with this presentation. 
If applicable, give this presentation an expiration date. 
Click Save.