Click "New" within Interactive Content (Content Creation) > Select Fill in the Blanks
Give this quiz a Title. If applicable, add media to this quiz and designate the settings for this media content.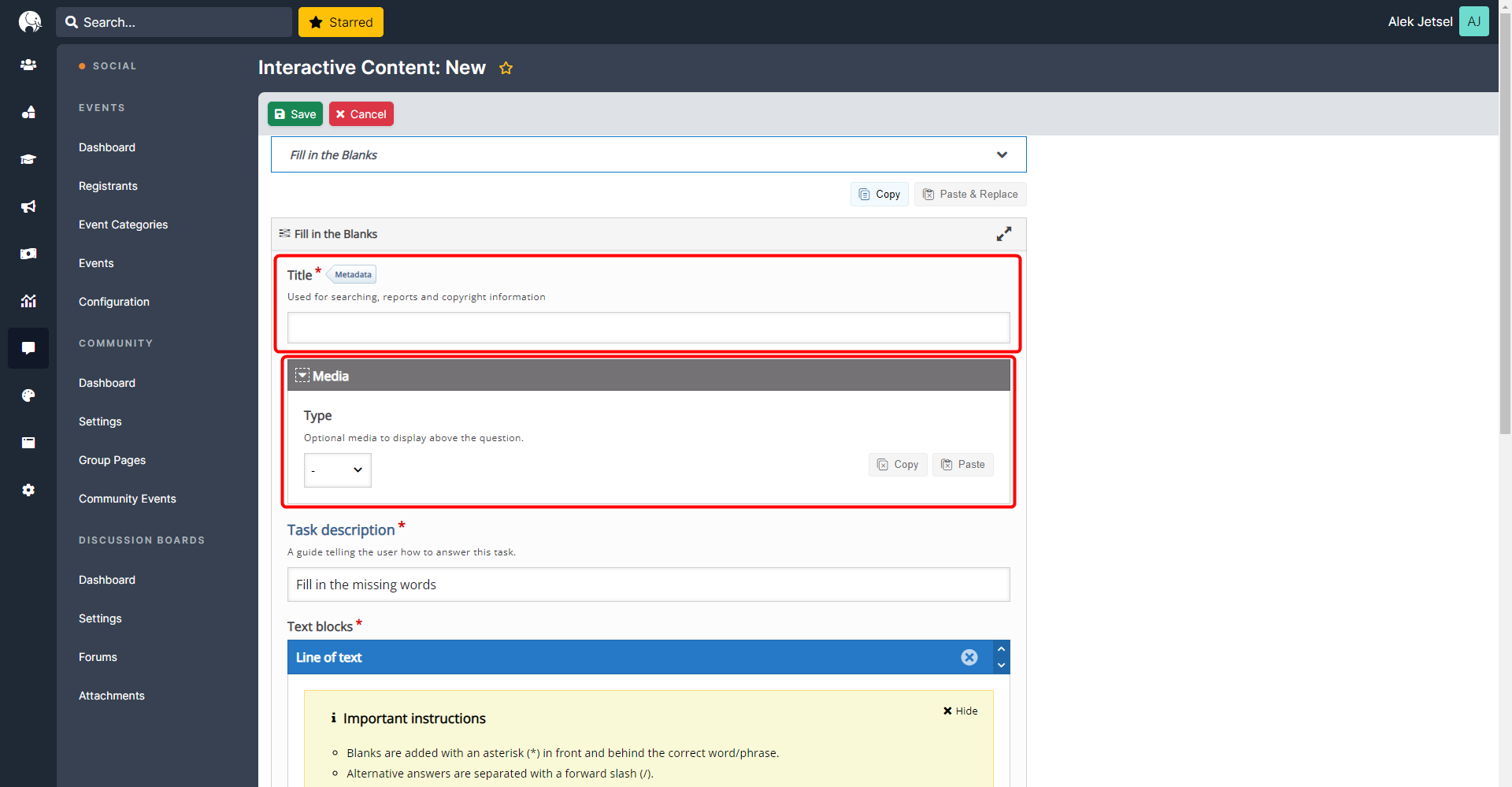 Write the text block. Around the missing word, add asterisks (*).
Click Add Text Block to insert additional items to this activity. 
Example: "Before starting and operating the forklift, the operator must always check their *surroundings*"
In this example, "surroundings" would be blank in the student's view. The student would need to type this word correctly to receive points for the statement.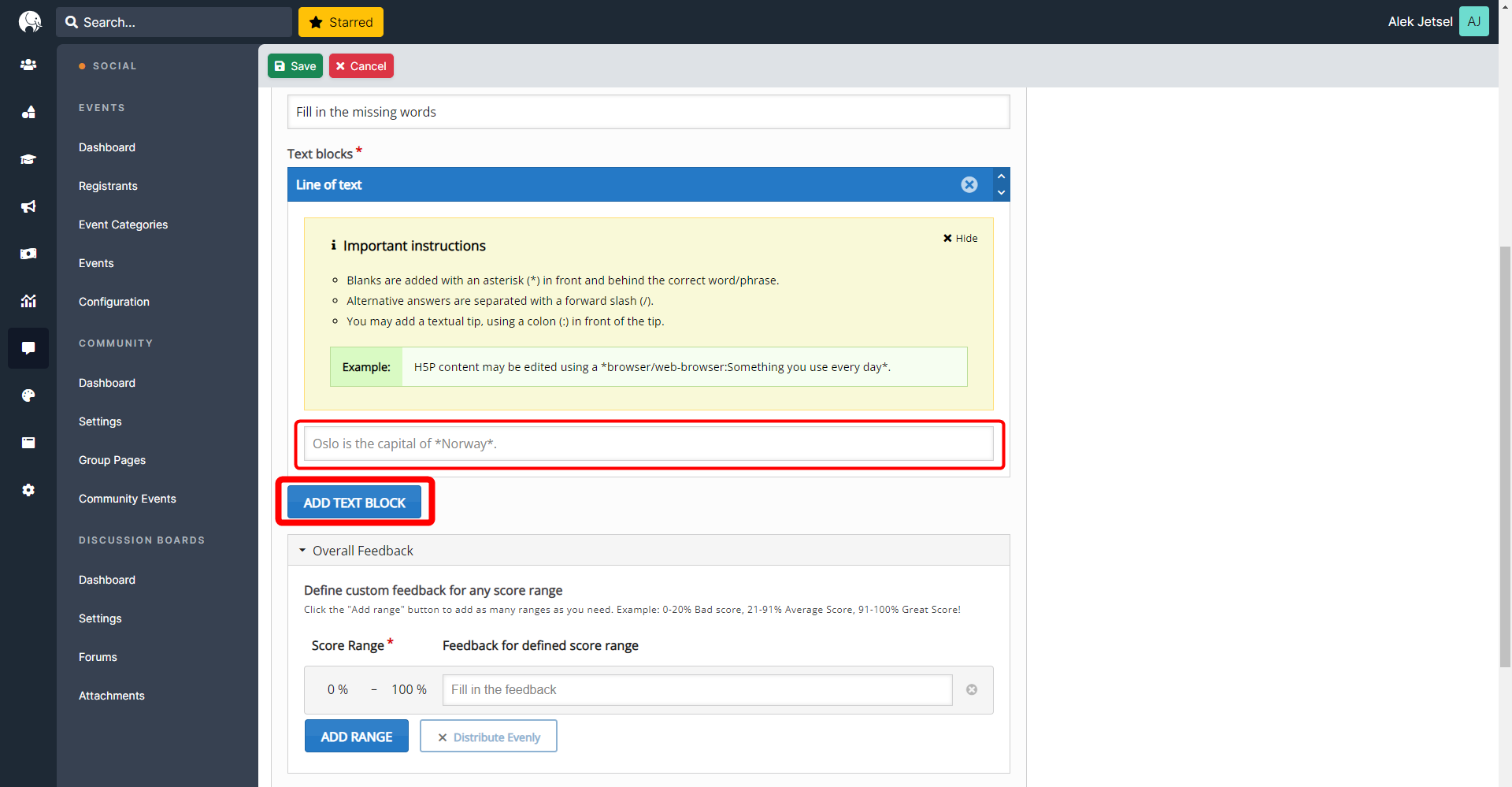 If applicable, add custom feedback for students based on their score range. Use Behavioral Settings to designate how students can interact with this quiz and set an expiration date if applicable.
Click Save.