Click New within Interactive Content (Content Creation) > Select Interactive Video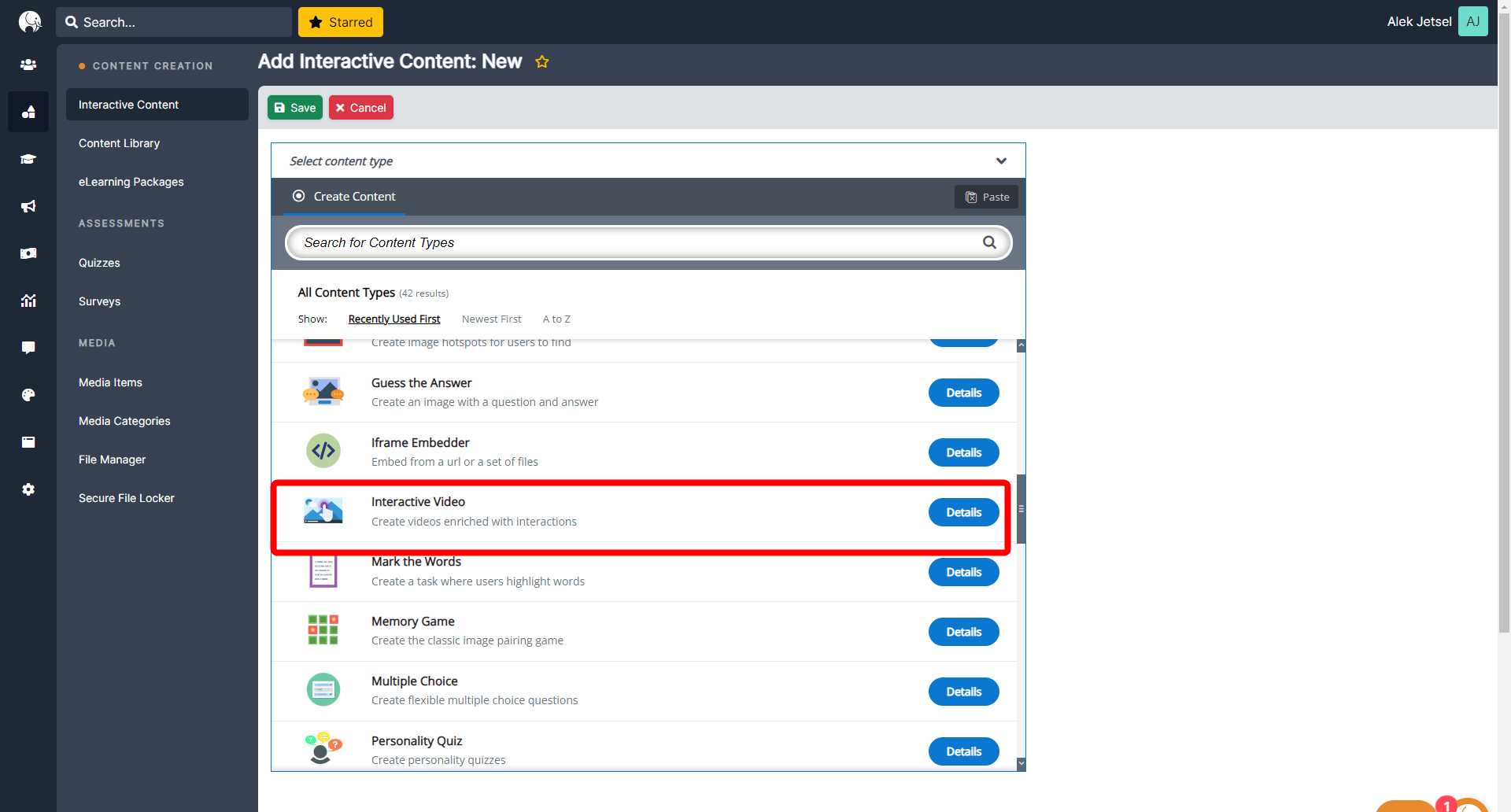 Give this Interactive Video a Title.
In Step 1 - Upload/embed video, upload the video for this activity.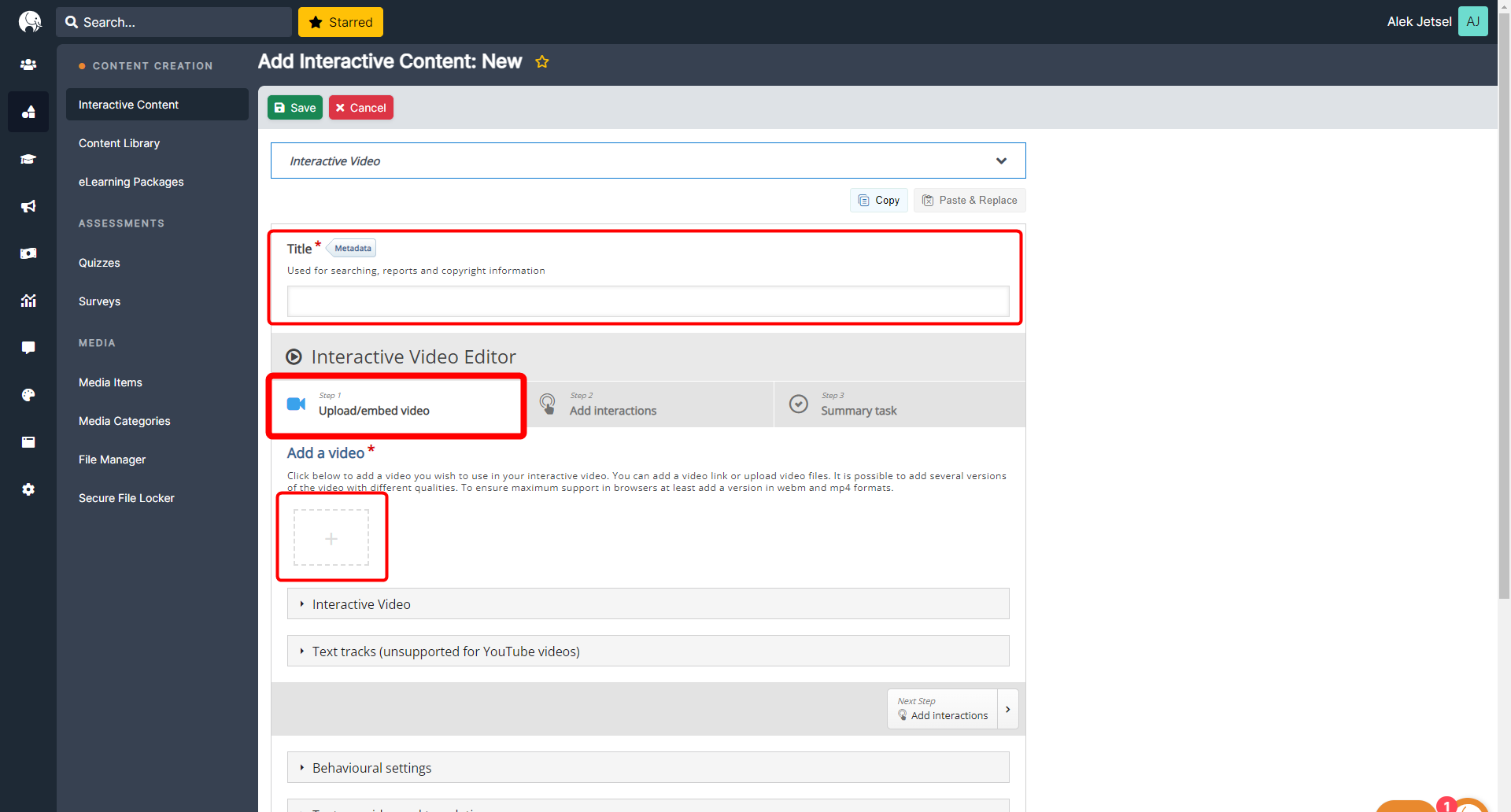 In the Interactive Video dropdown, add a Title for summaries, a short description, and a Poster Image.
To ensure that video controls remain visible, upload a Poster Image with the same resolution as the video.
In the Text Tracks dropdown, add subtitles in the case of YouTube videos that don't support subtitles.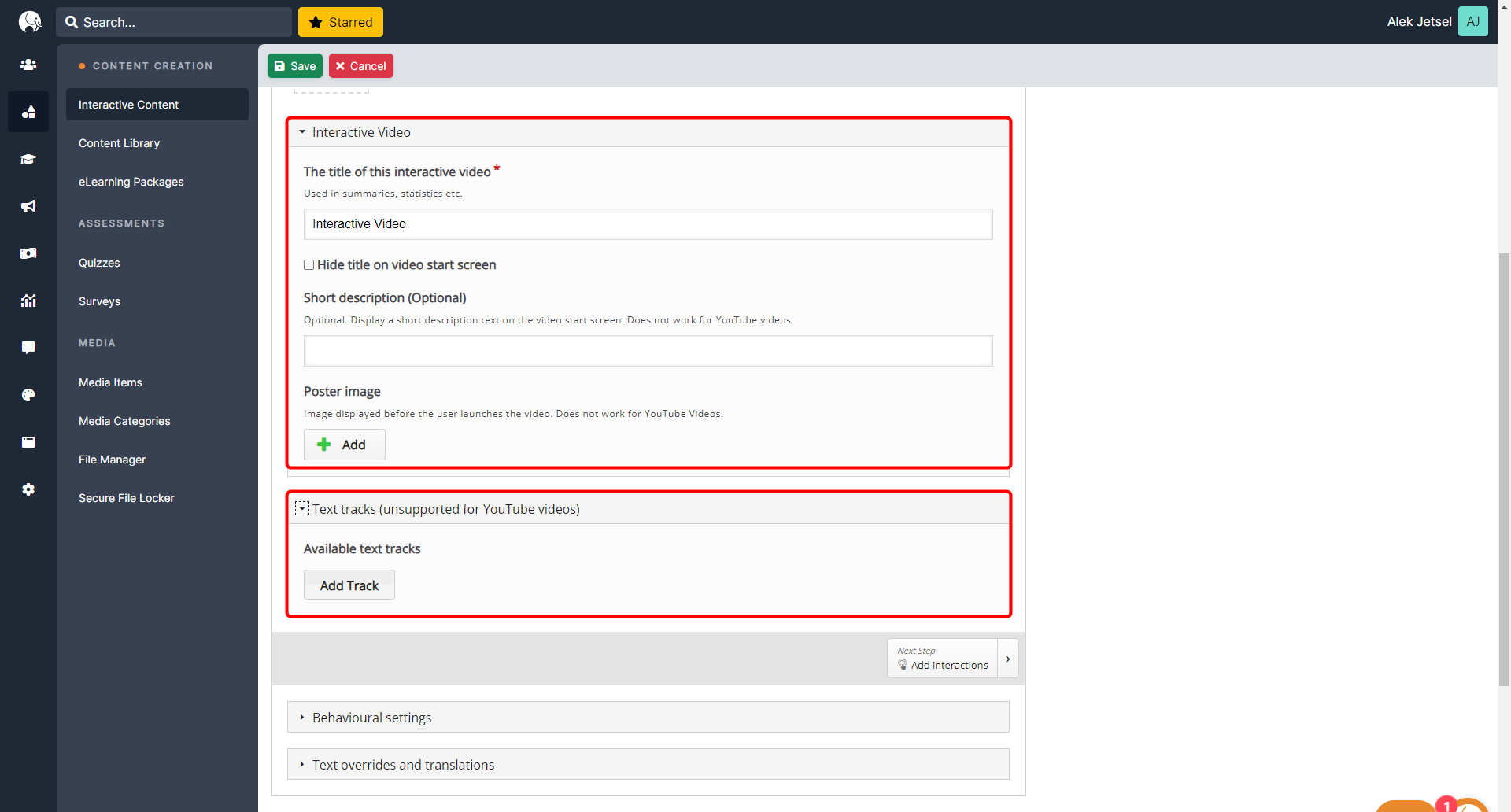 In Step 2 - Add interactions, add elements to this video.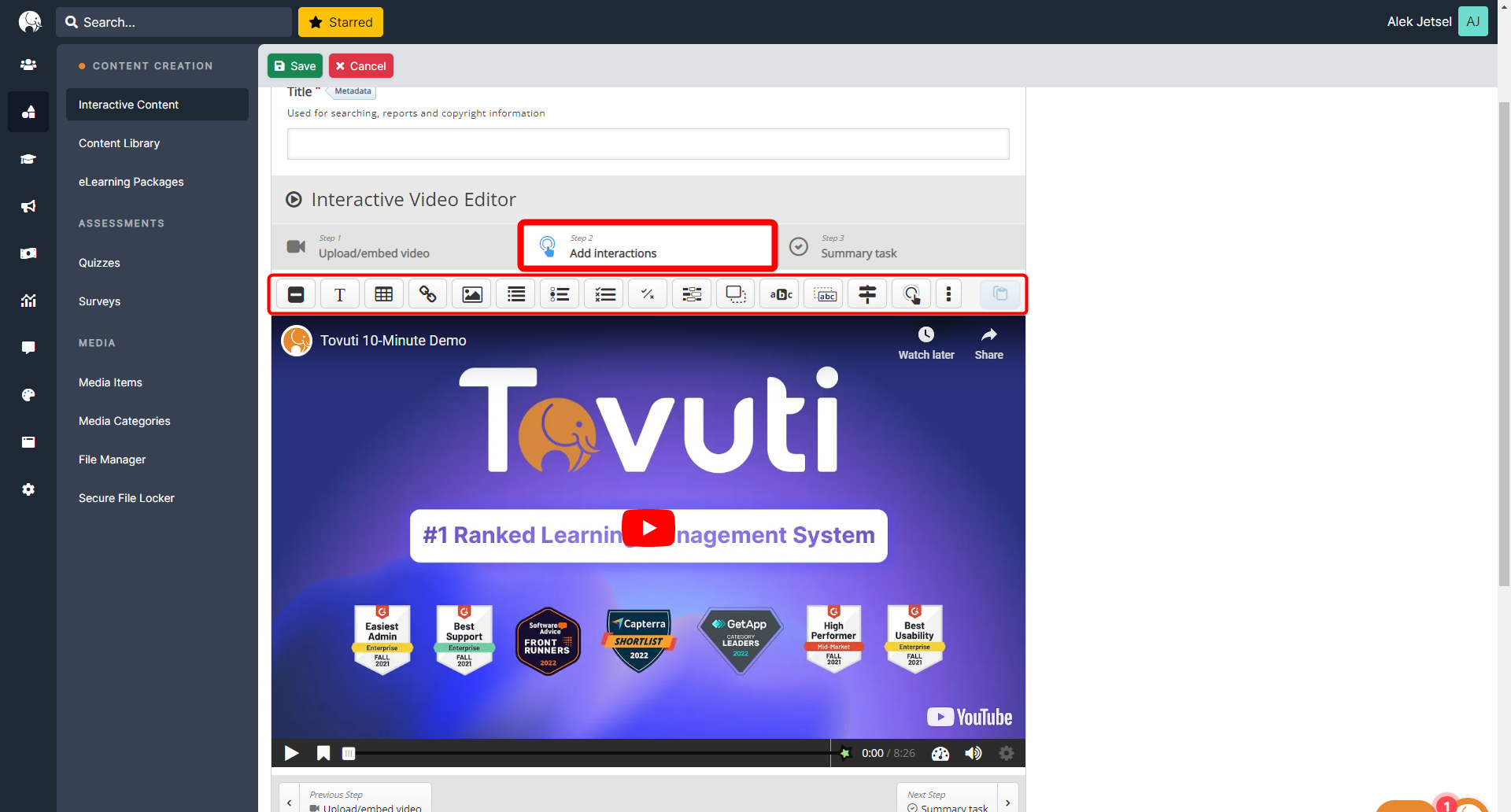 Interactions include:
Label
Text
Table
Link
Image
Statement
Single Choice Set
Multiple Choice Set
True/False Questions
Fill in the Blanks
Drag and Drop
Mark the Words
Drag Text
Crossroads
Navigation Hotspot and more 
In Step 3 - Summary task, add a summary task if applicable.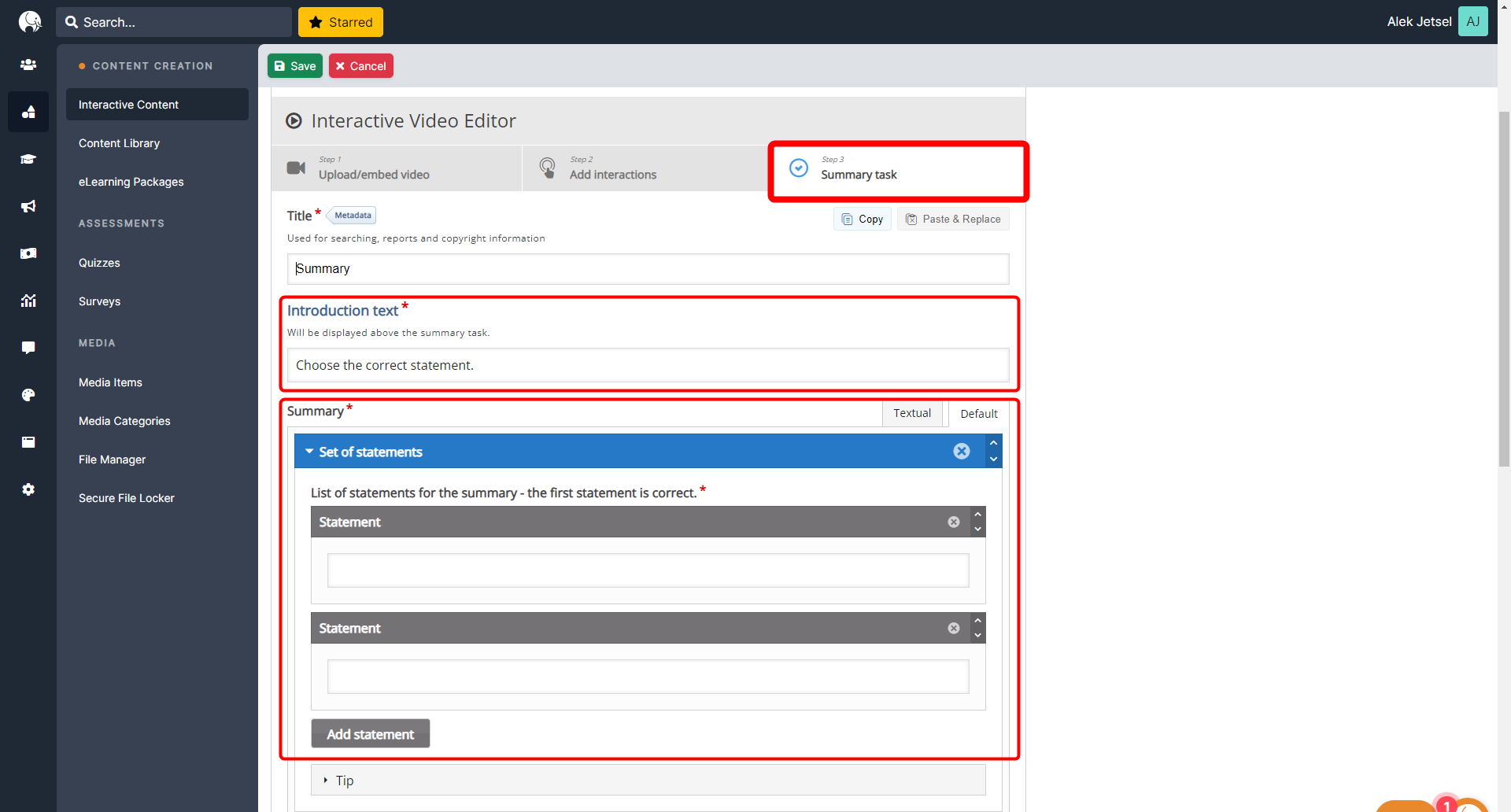 Add Behavior settings to designate how students can interact with this piece of content. Add an expiration date if applicable.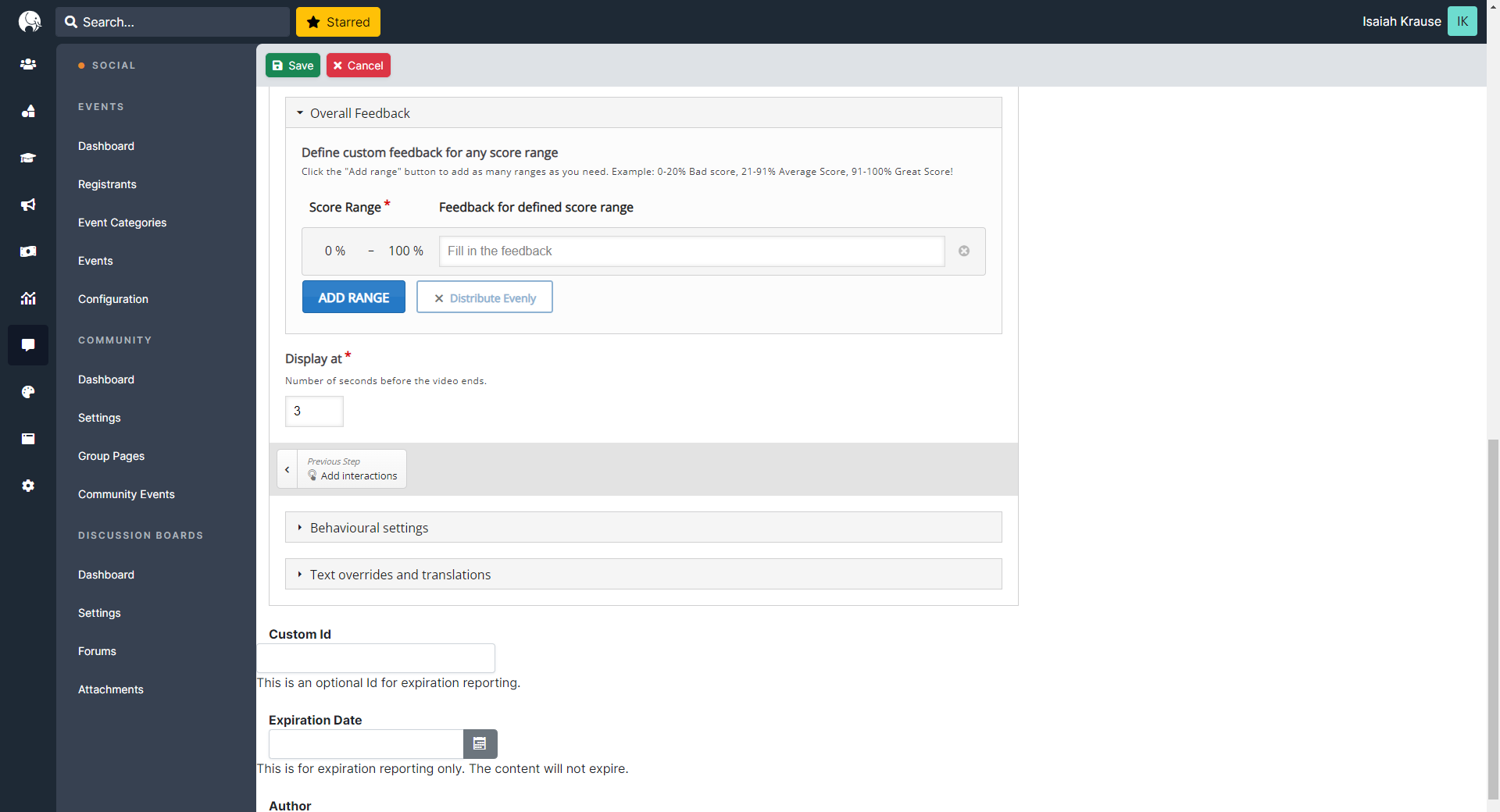 Click Save.