Click New within Interactive Content (Content Creation) > Select Quiz (Question Set)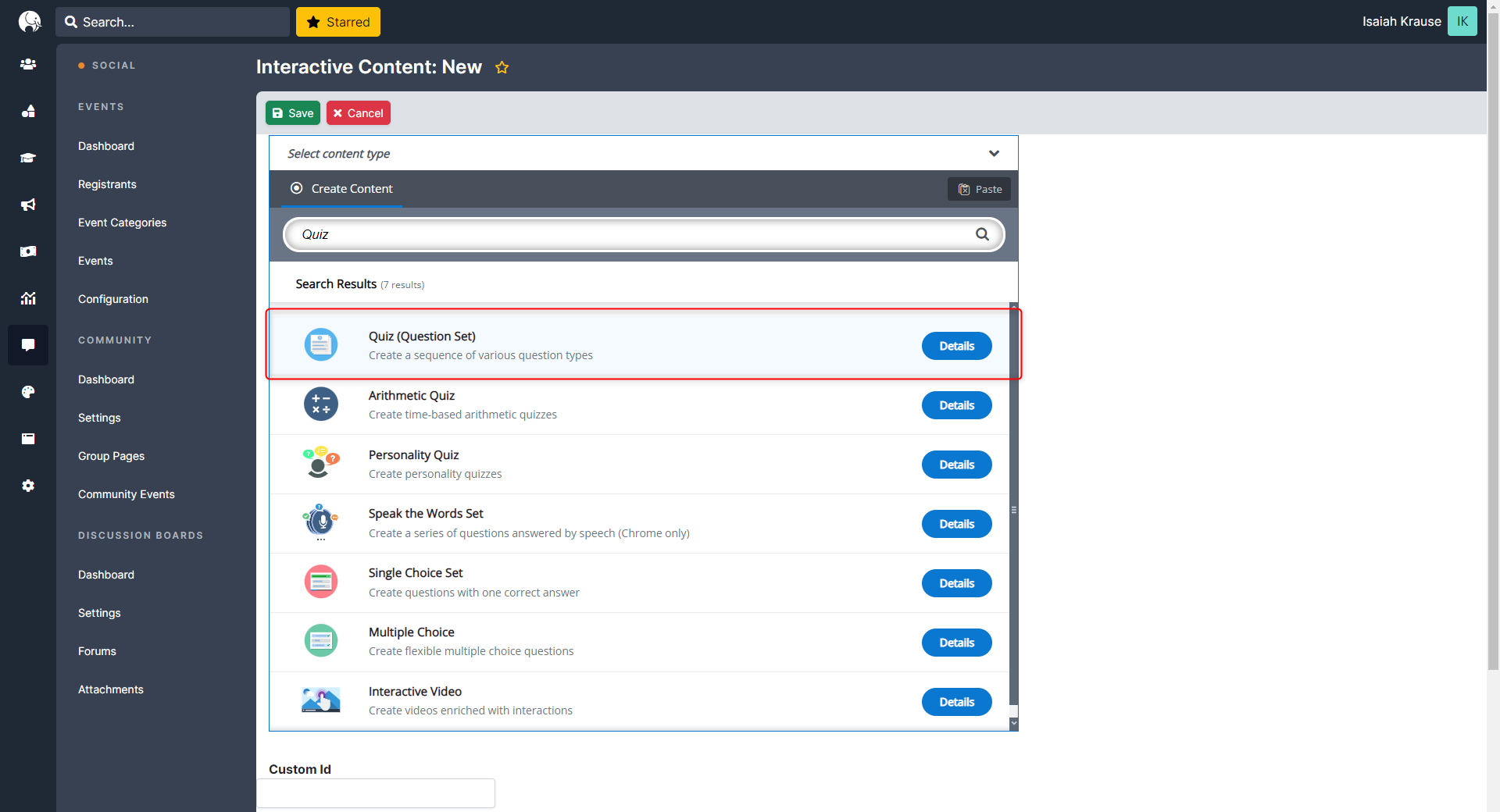 Give this quiz a Title and Quiz Introduction. Add a background image if applicable.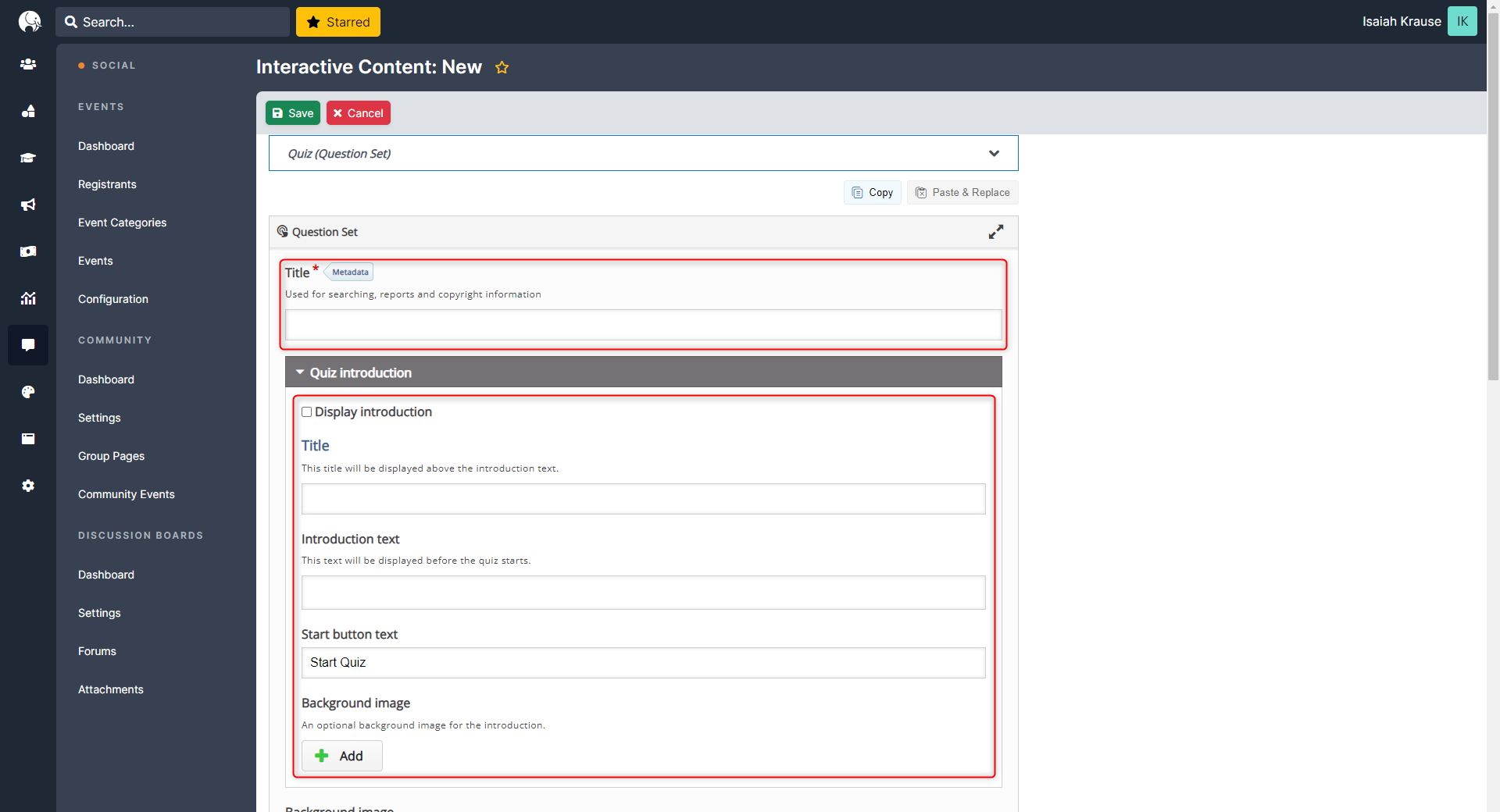 Distinguish how quiz progress will be shown to the student and what percentage a student must achieve to pass the quiz.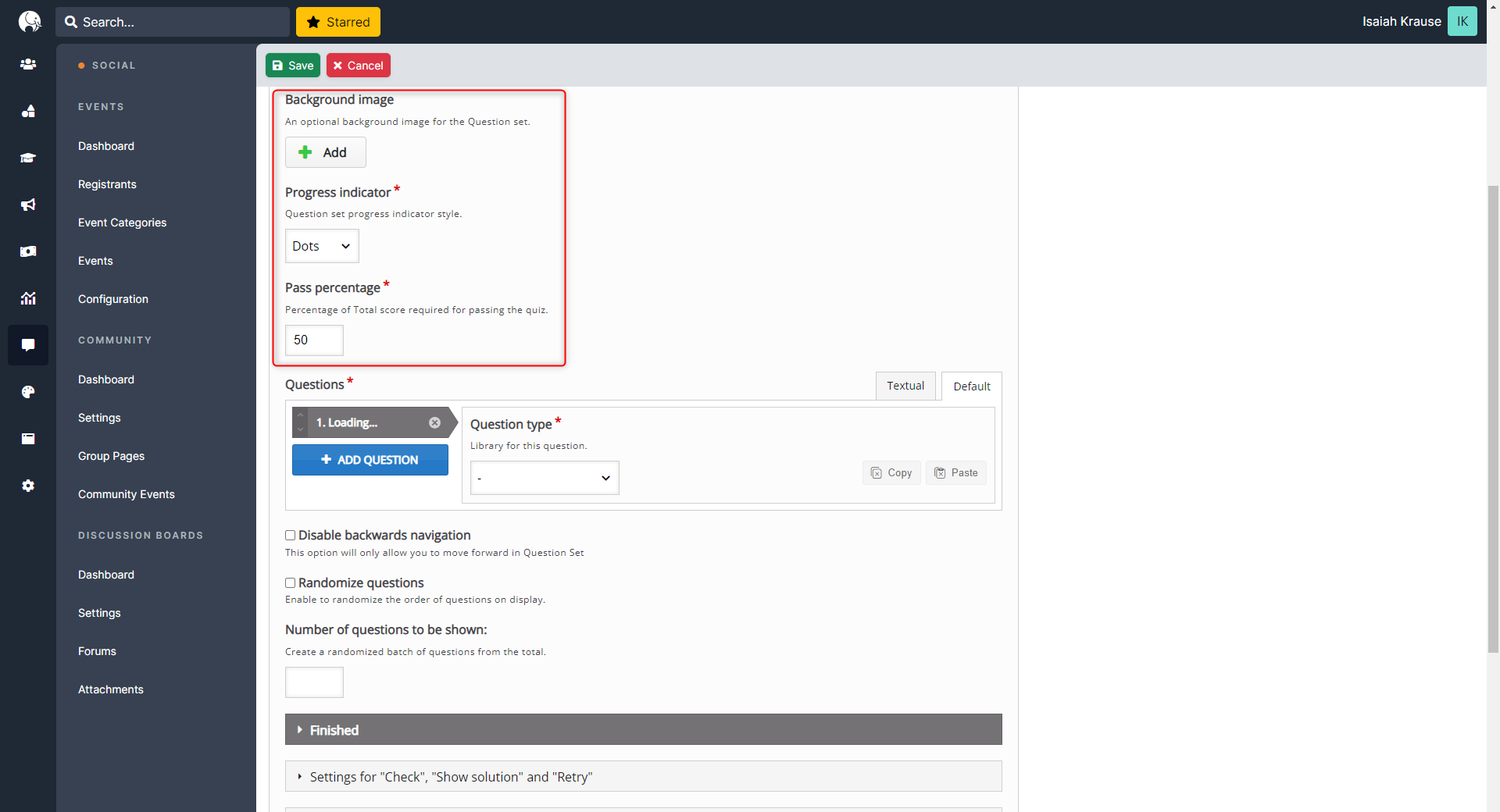 To begin creating questions, scroll down to the section that says Questions. In the Question Type field, select one of the listed types. Suppose that True/False Question is selected. Type in the question in the Question field and select whether the correct answer is True or False.
Click Add Question to add another question to this quiz. For the Multiple Choice option, a default of two answer options is shown. More options are added by clicking the Add Option button. Make sure to designate at least one option as the correct answer. 
Click Add Question and repeat these steps for all the questions necessary for this quiz. When finished, scroll up and click Save.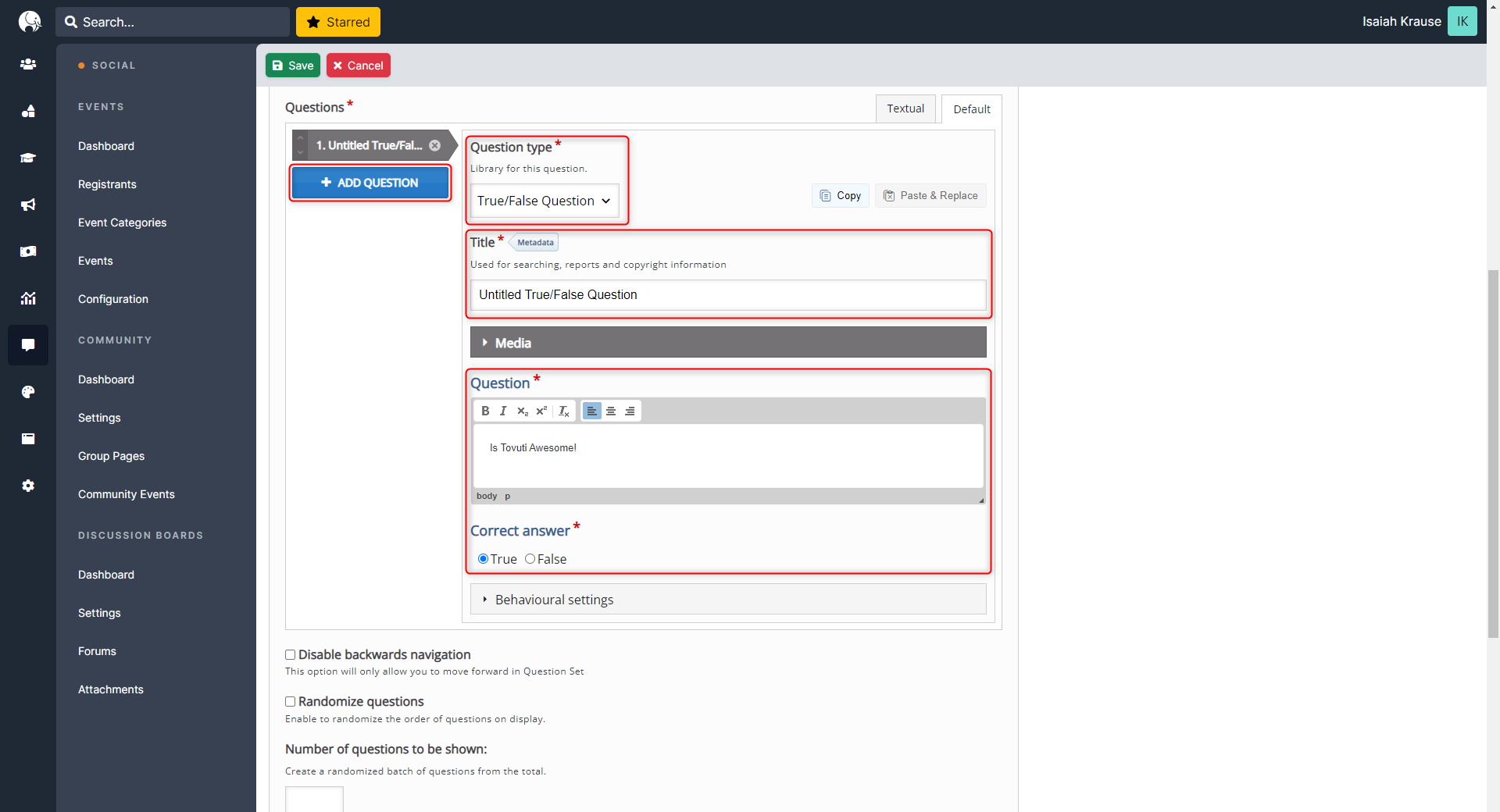 Apply user interaction settings. Apply settings for user view when a student finishes this quiz. Apply settings for "Check," "Show Solution," and "Retry."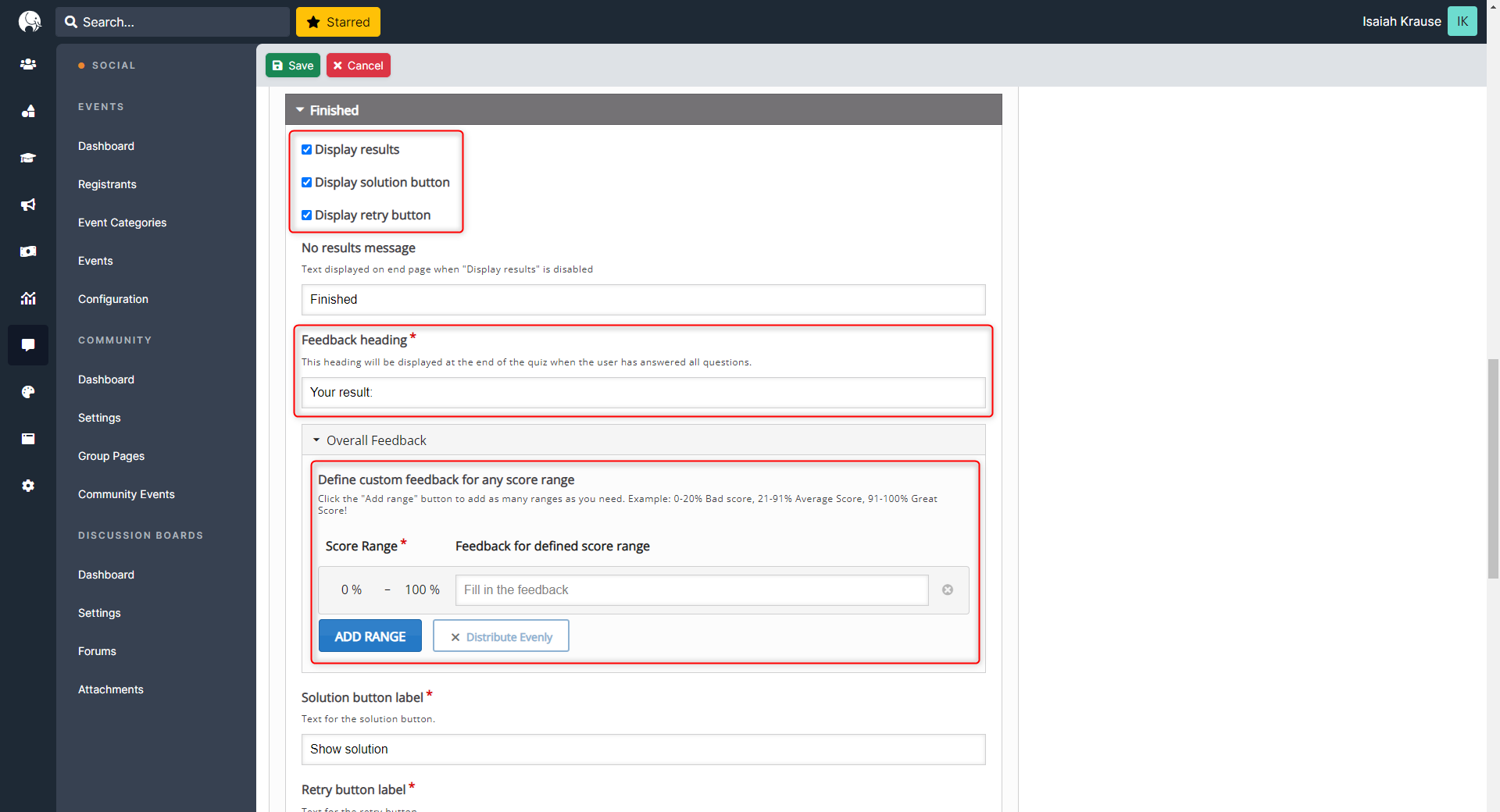 Add an expiration date if applicable. 
Click Save.