Click New within Interactive Content (Content Creation) > Select Multiple Choice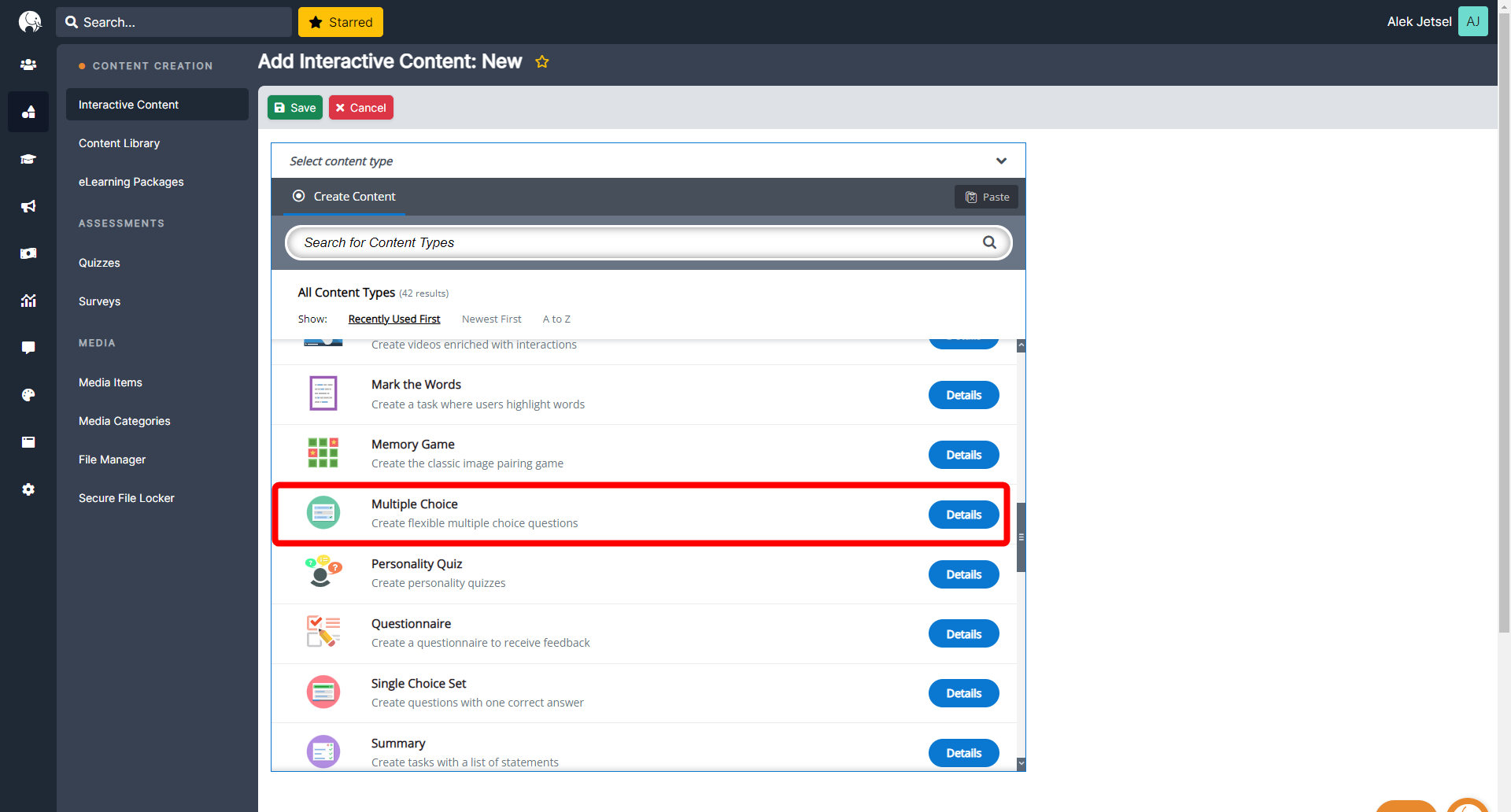 Create a Question. Type available options and mark which is correct. Add as many options as necessary.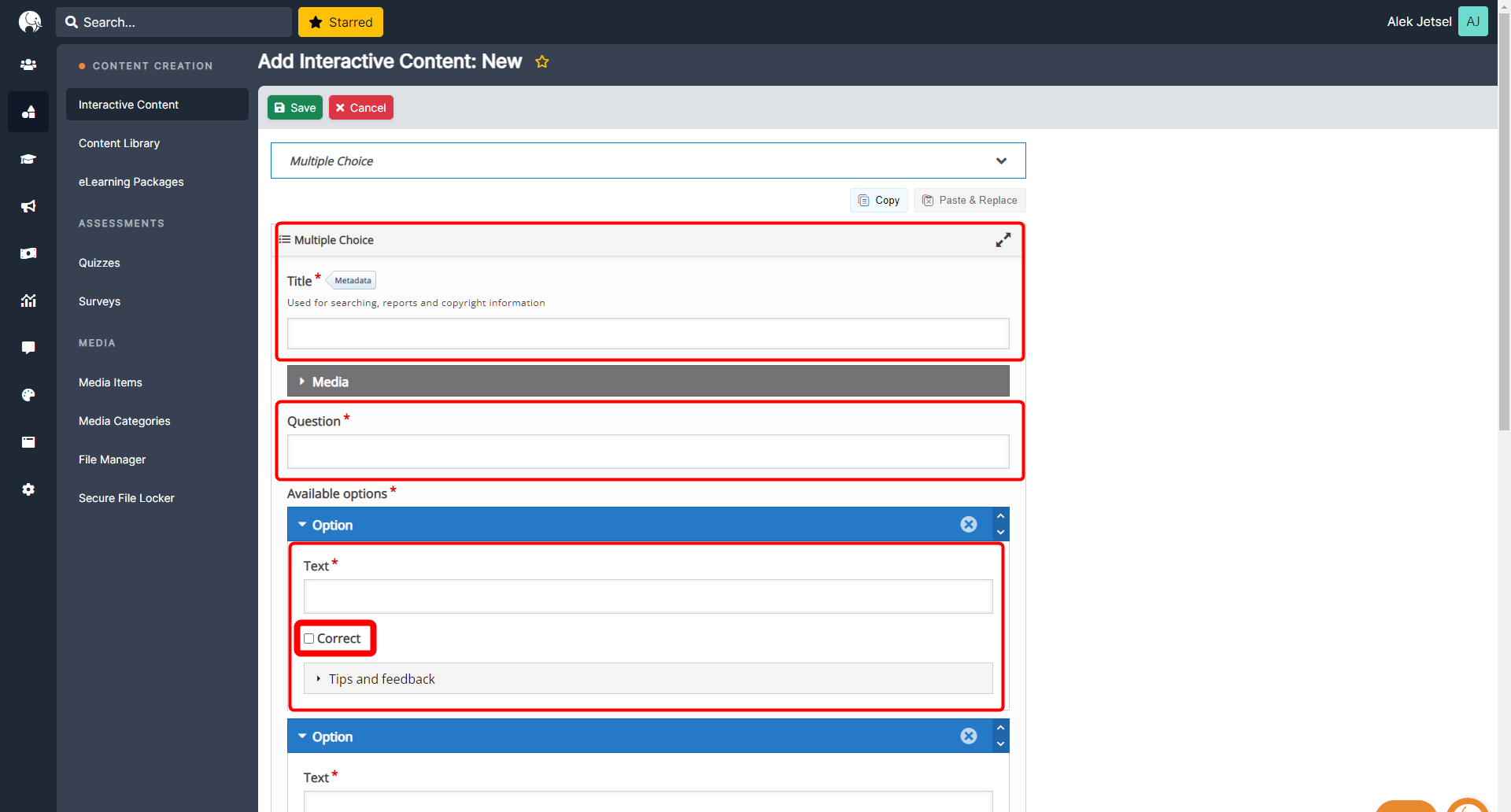 If applicable, add Overall Feedback for students based on their score range.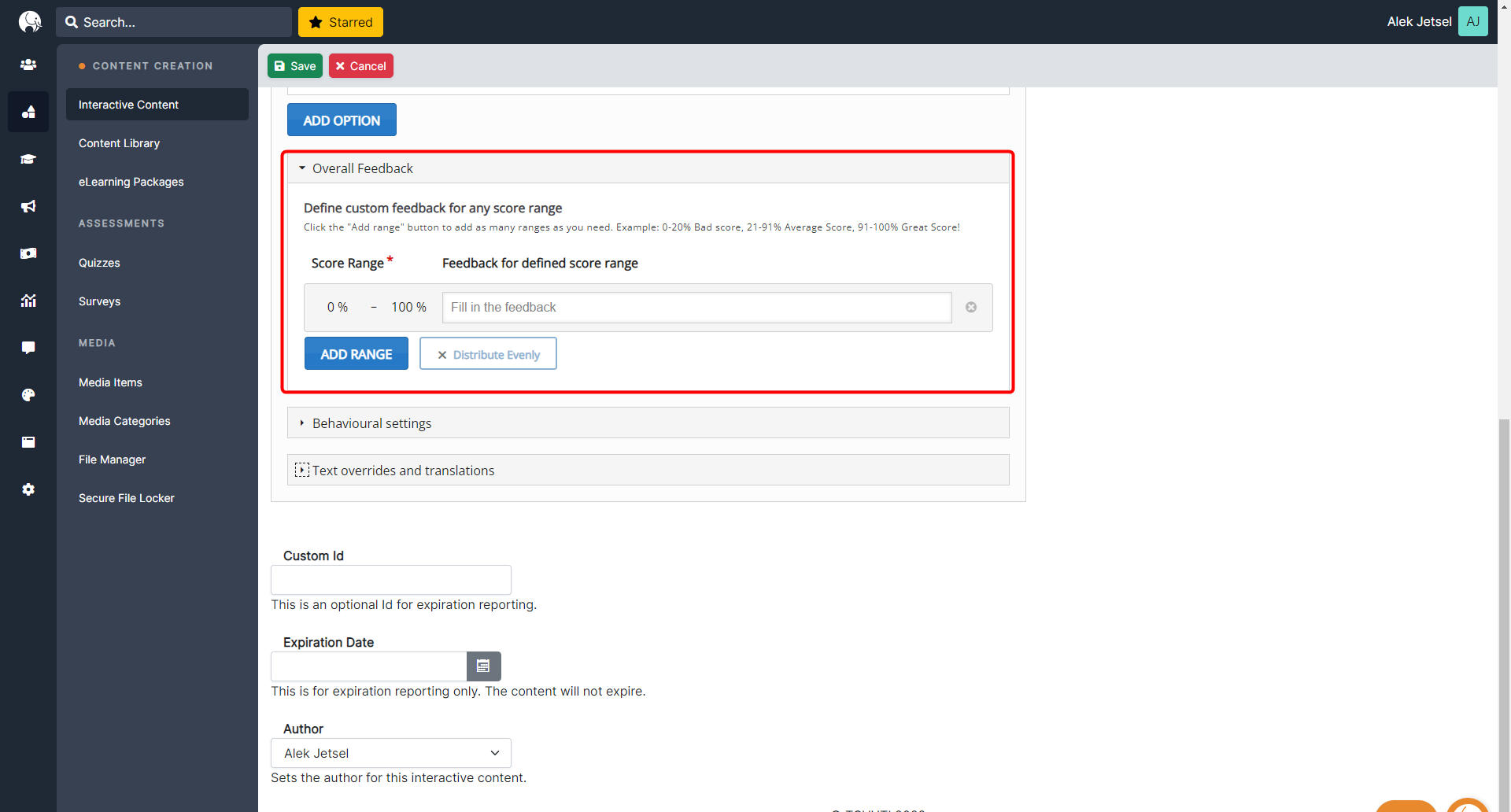 Use Behavioral Settings to designate how students can interact with this quiz and set an expiration date if applicable.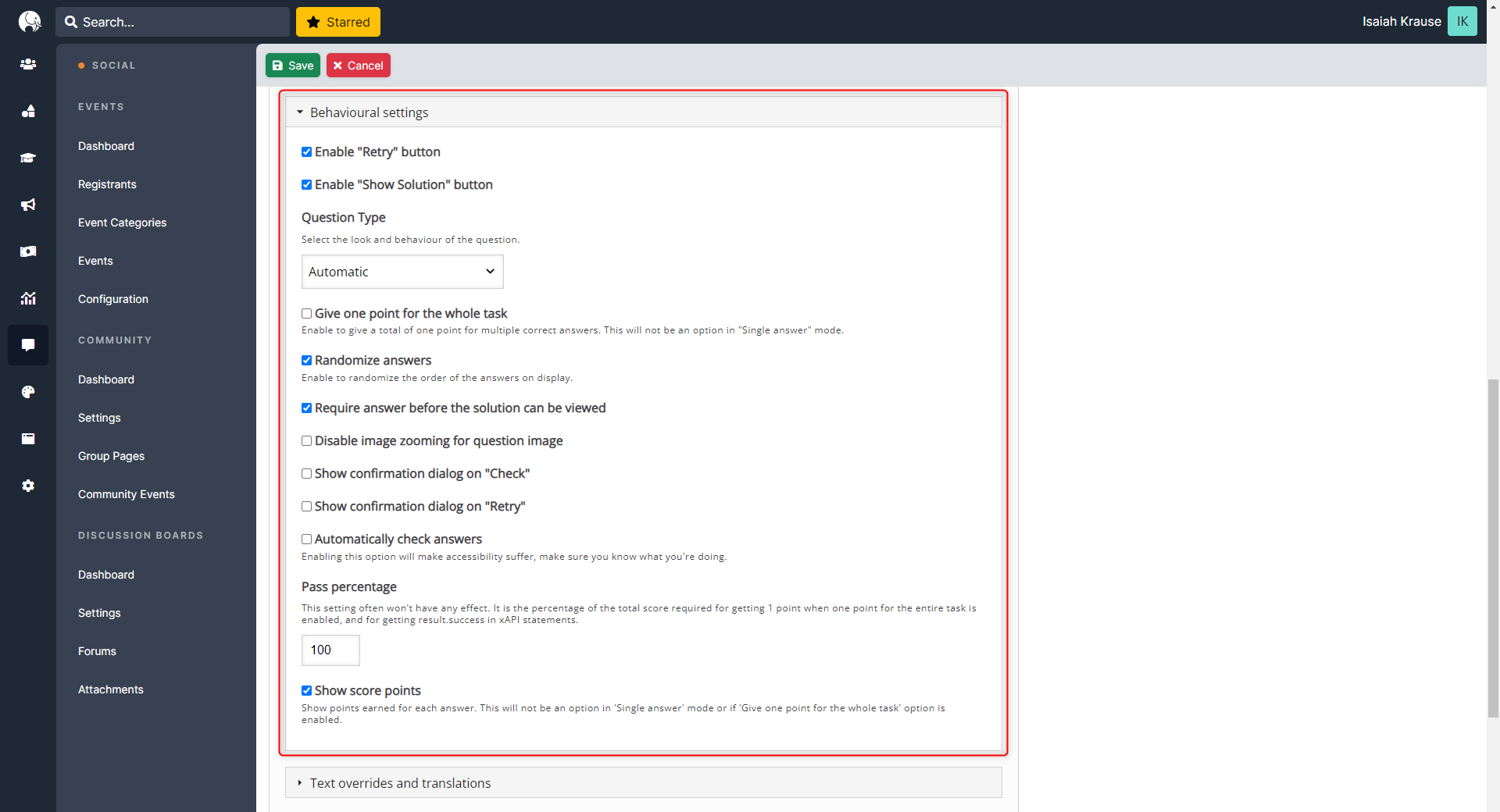 Click Save.