Click New within Interactive Content (Content Creation) > Select Memory Game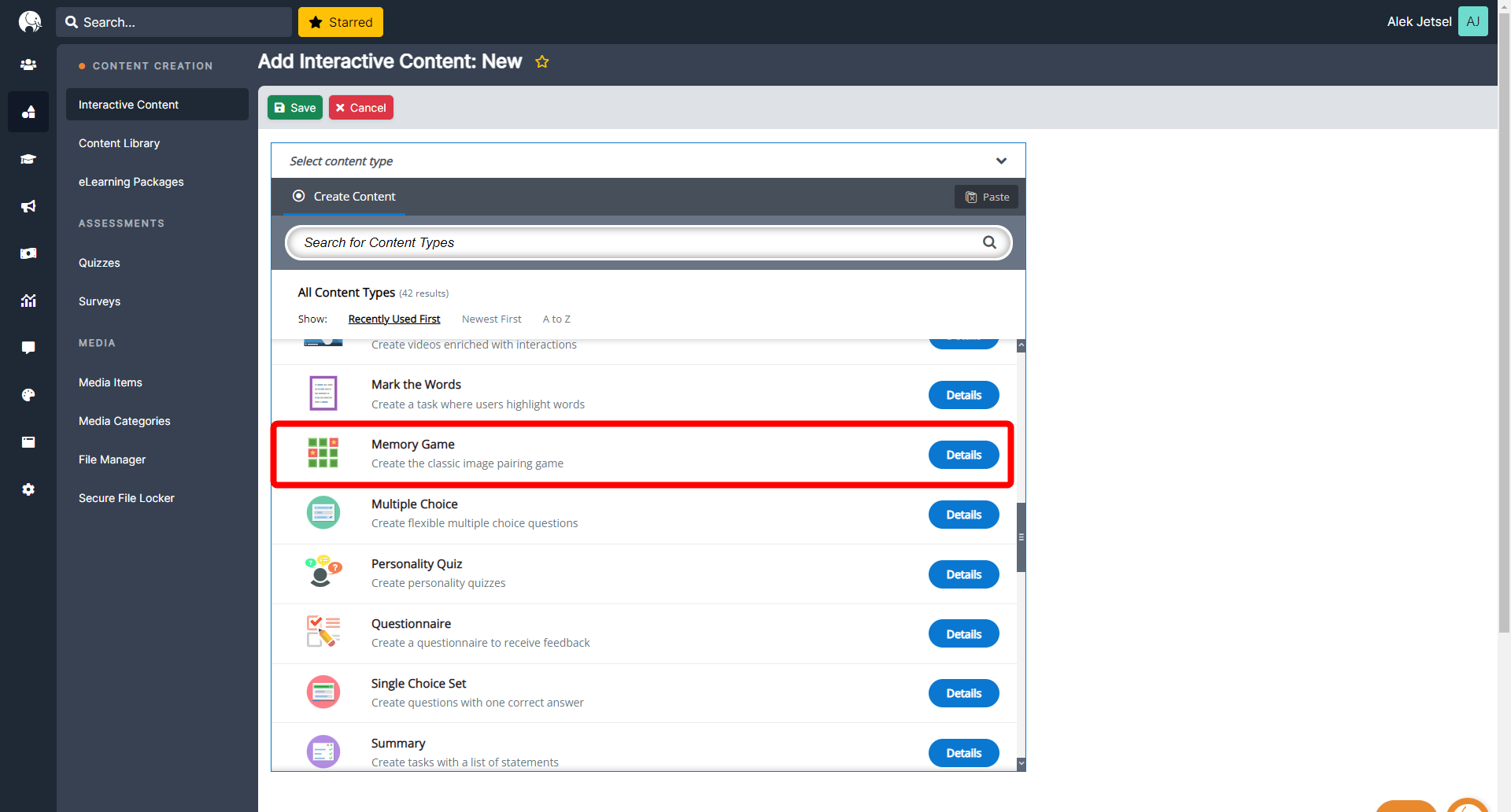 Give this Game a Title.
For each card, give the card an Image and alternate text. Do the same for the Matching Card.
Include an Audio Track if necessary.
Click Add Card to create additional matching cards and repeat the process.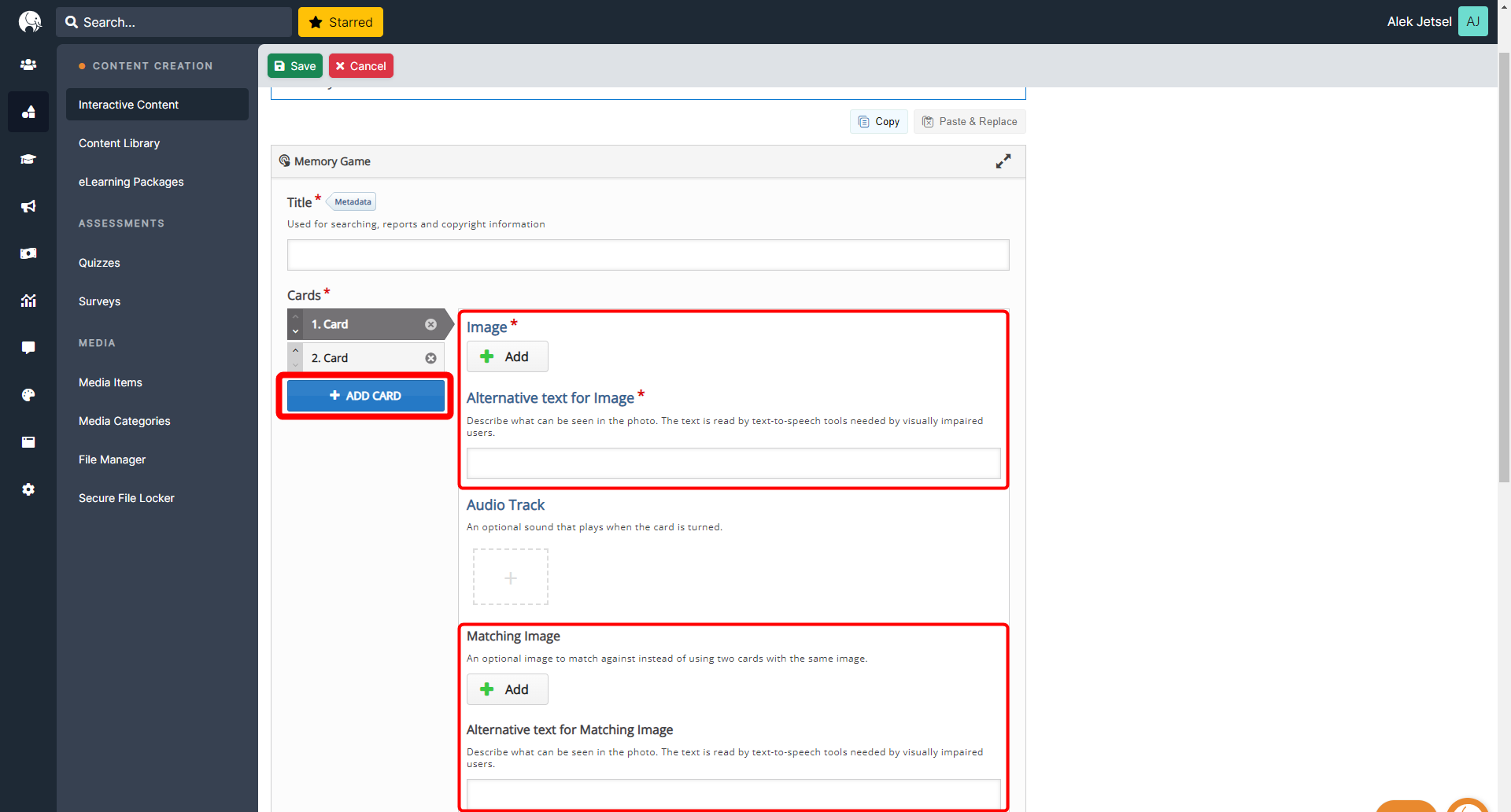 Use Behavioral Settings to set how users can interact with this game. Set Theme Color and a Card Back in Look and feel.
Click Save.