Click New within Interactive Content (Content Creation) > Select Drag and Drop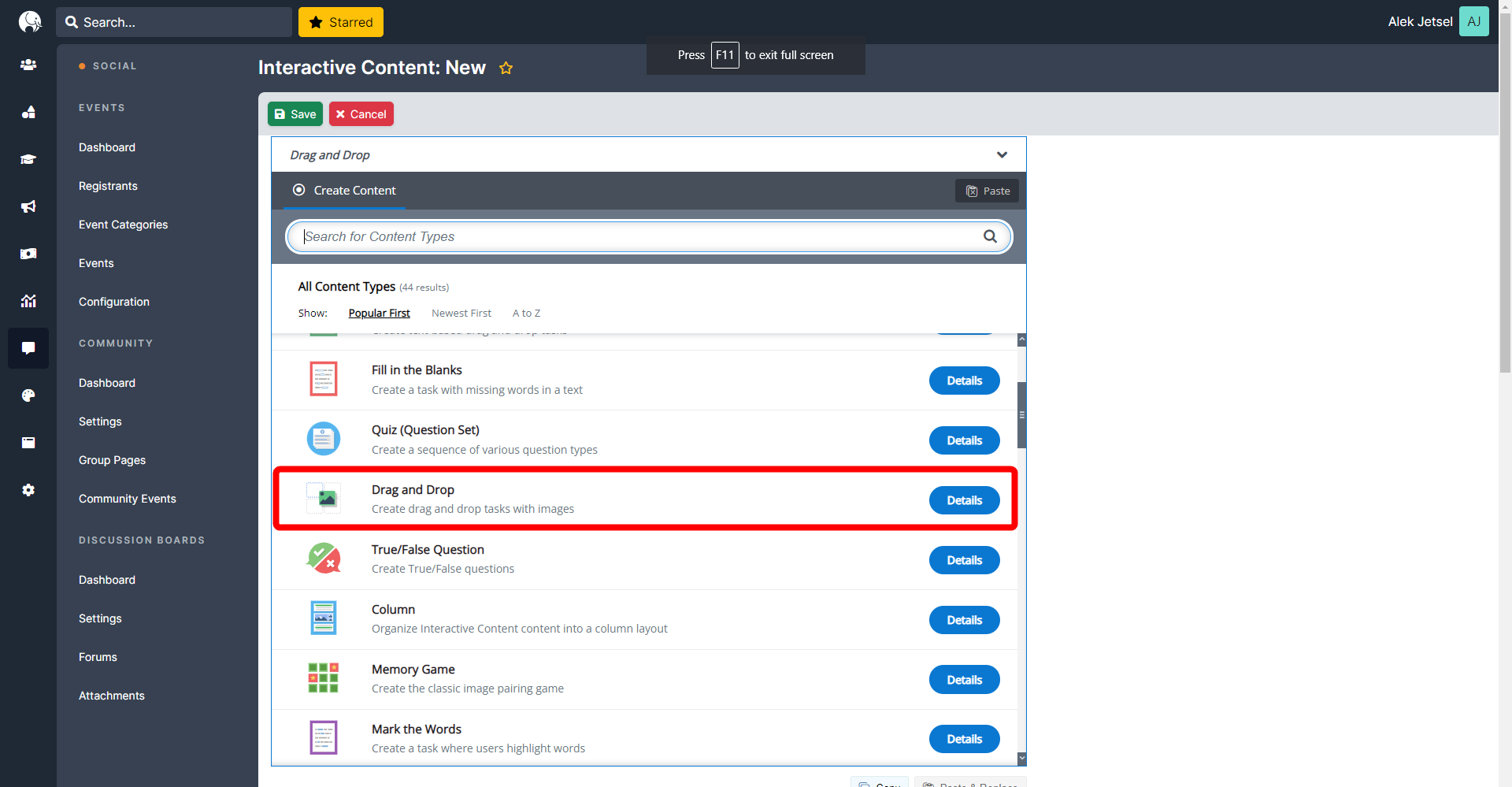 Give this quiz a Title,
In Step 1 - Settings, add a Background Image and set the image size.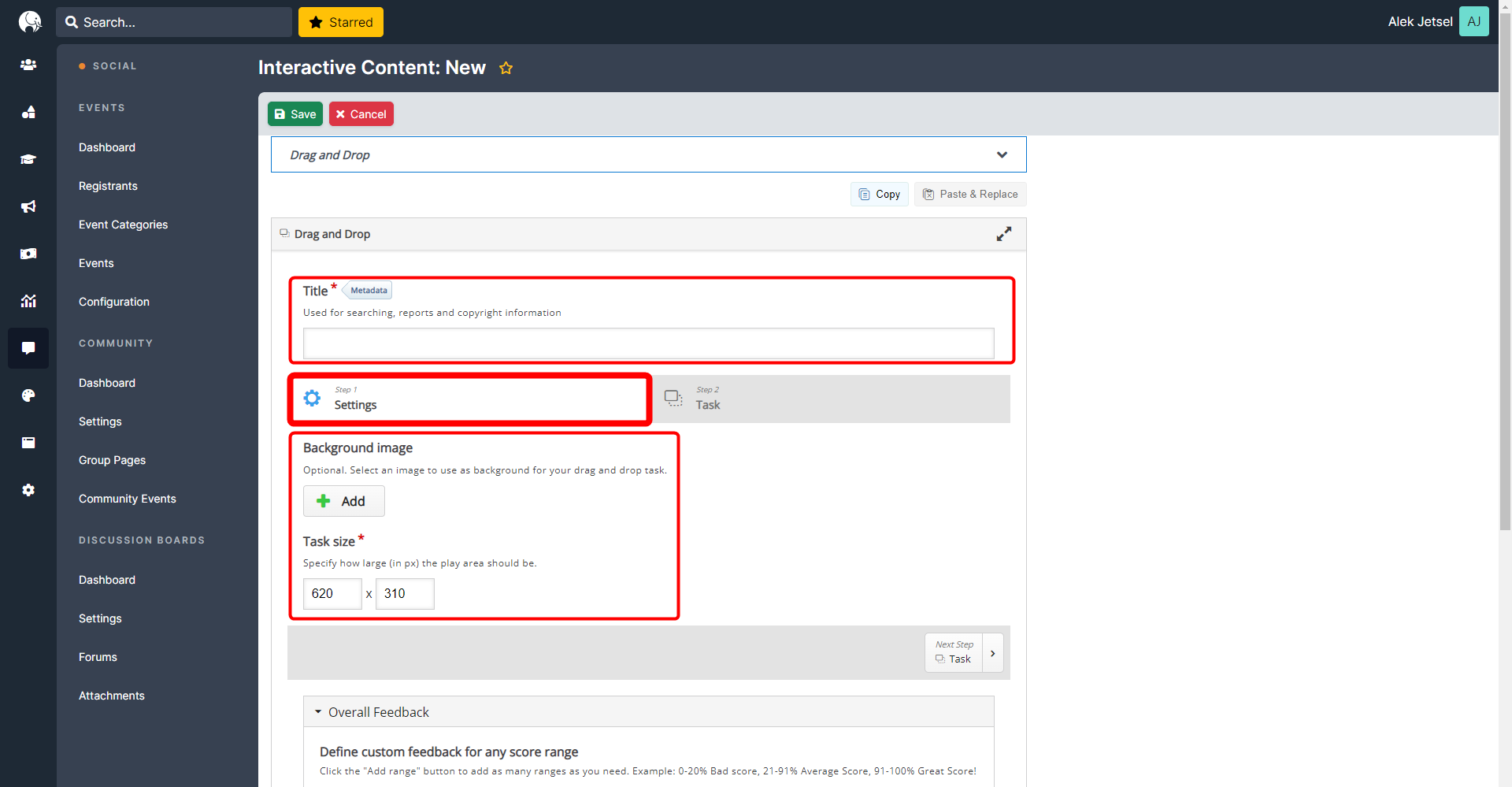 In Step 2 - Task, begin placing "drop zones" on the image.
Create a drop zone (1) and add text or an image as a "dropable" element (2).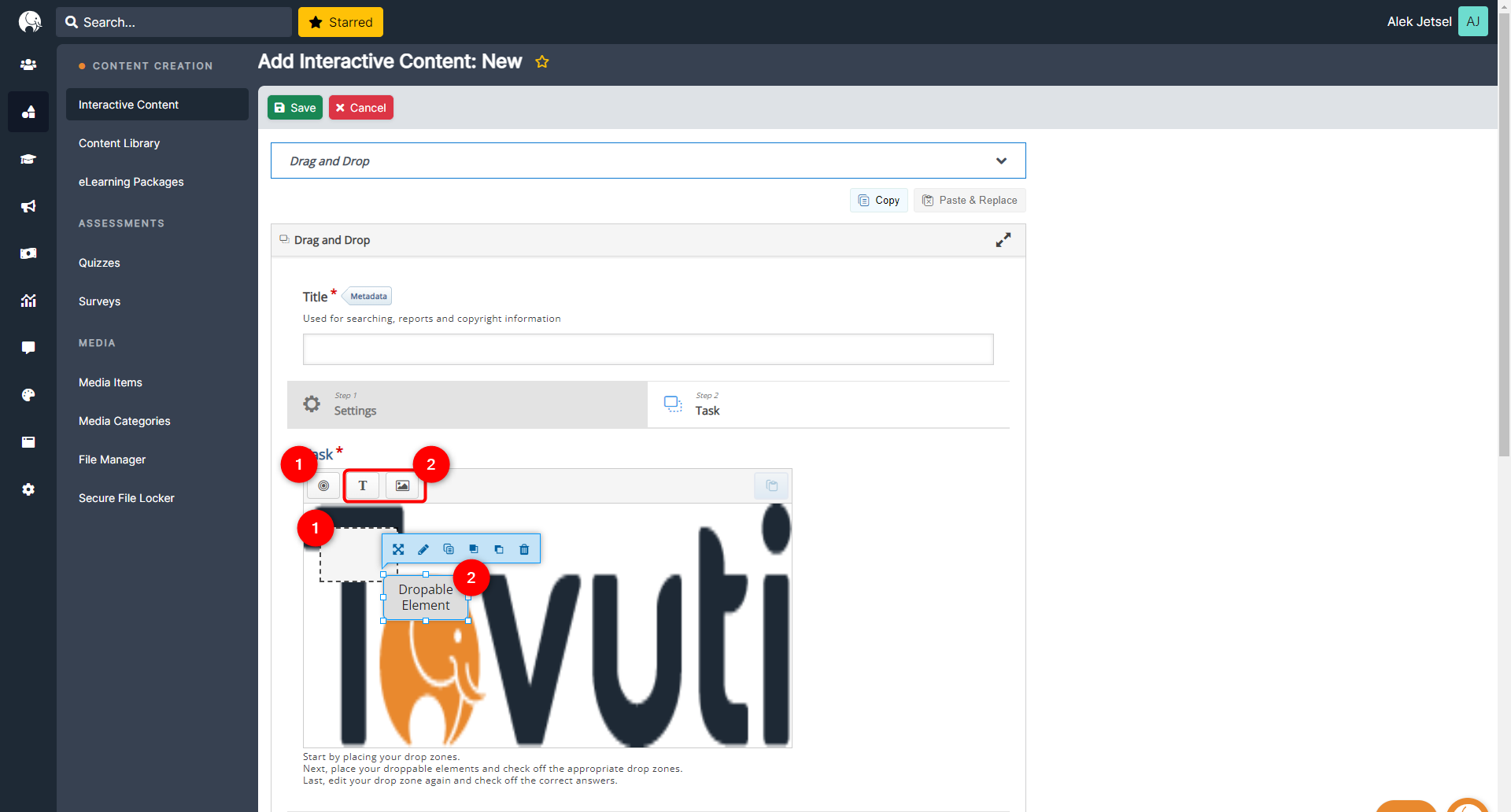 In the drop zone editor and select the elements that belong to this zone.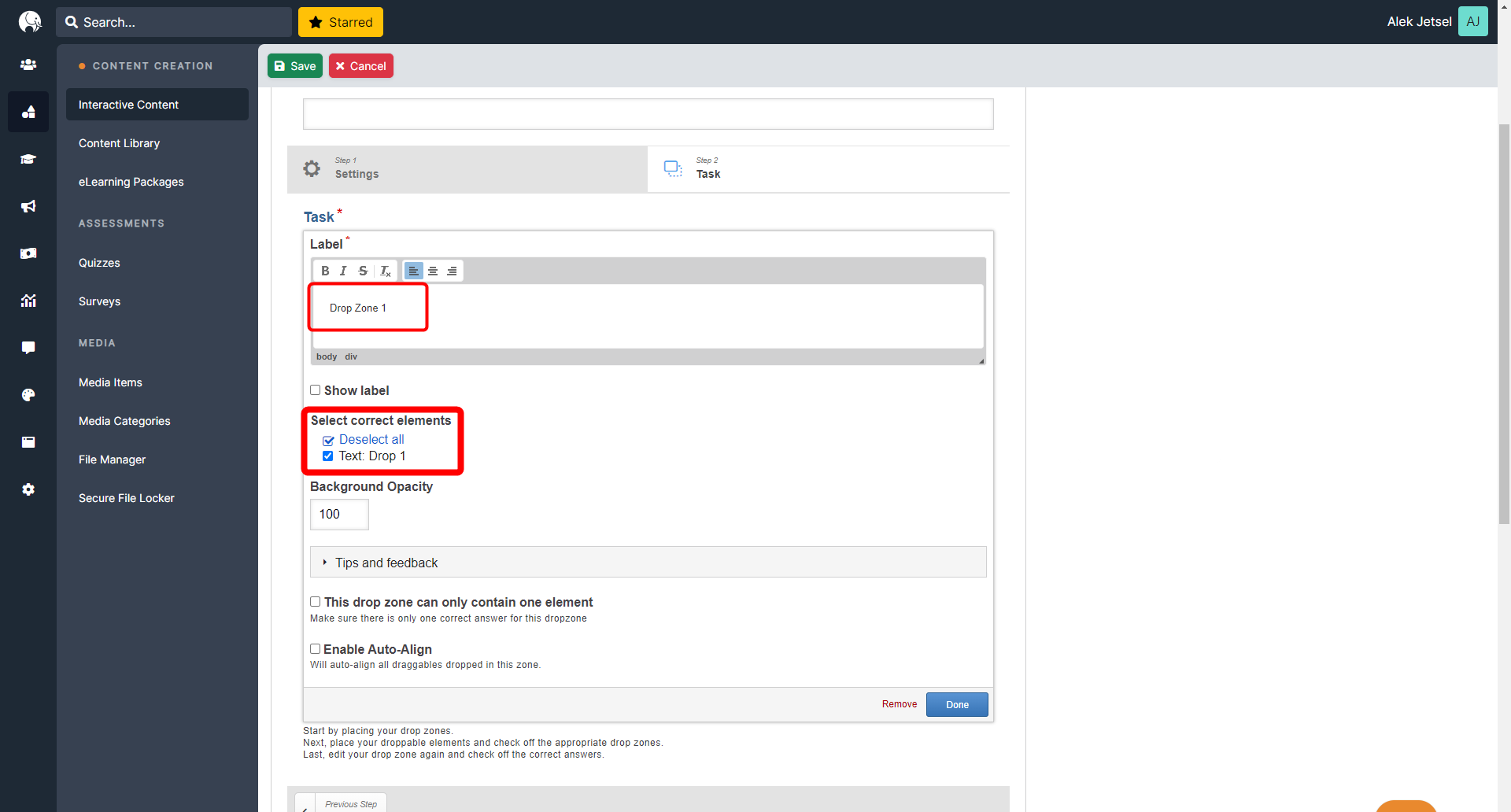 In the dropable element editor, select to which drop zone this element belongs.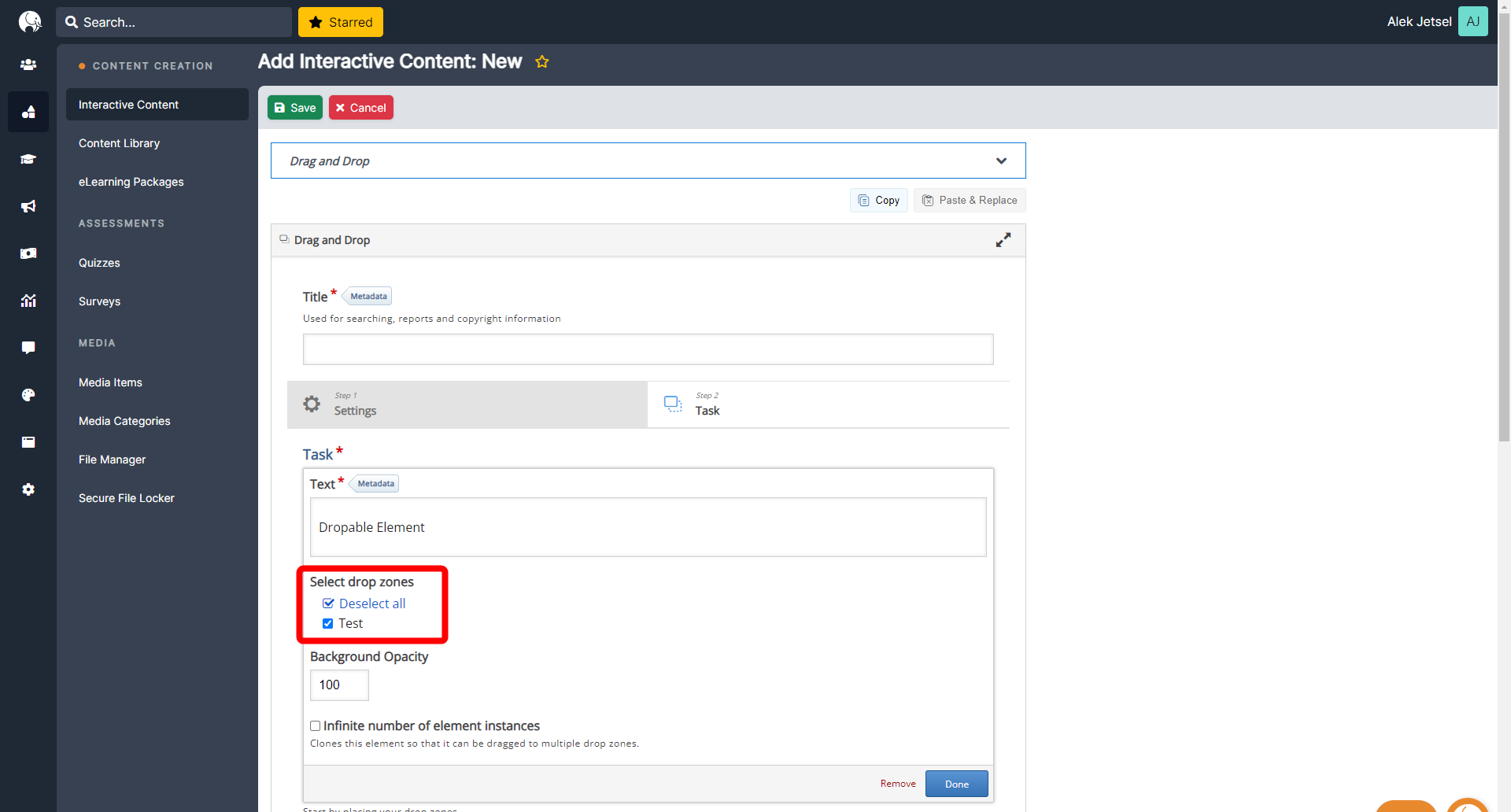 In order for a dropable element to be a "correct answer," it must correspond to the drop zone in both the dropable element editor and the drop zone editor.
If applicable, add custom feedback for students based on their score range. Use Behavioral Settings to designate how students can interact with this quiz and set an expiration date if applicable.
Click Save.