Click New within Interactive Content (Content Creation) > Select Image Hotspots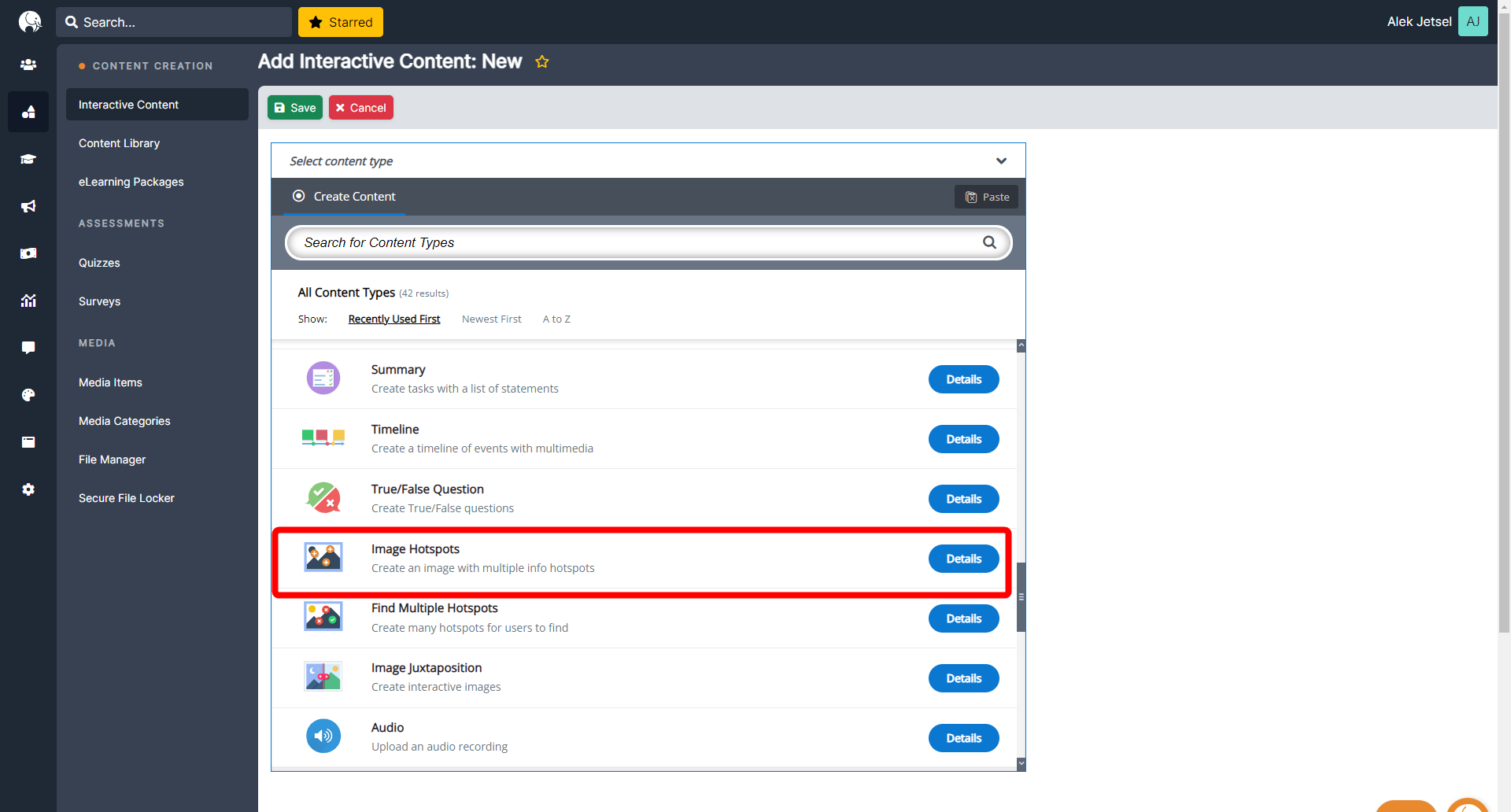 Give this Image Hotspot a Title and upload the Background Image. Assign an alternative text to describe the image.
Choose to use a Predefined icon or upload a custom icon. If predefined is chosen, choose from the available icon options. Choose a Hotspot color.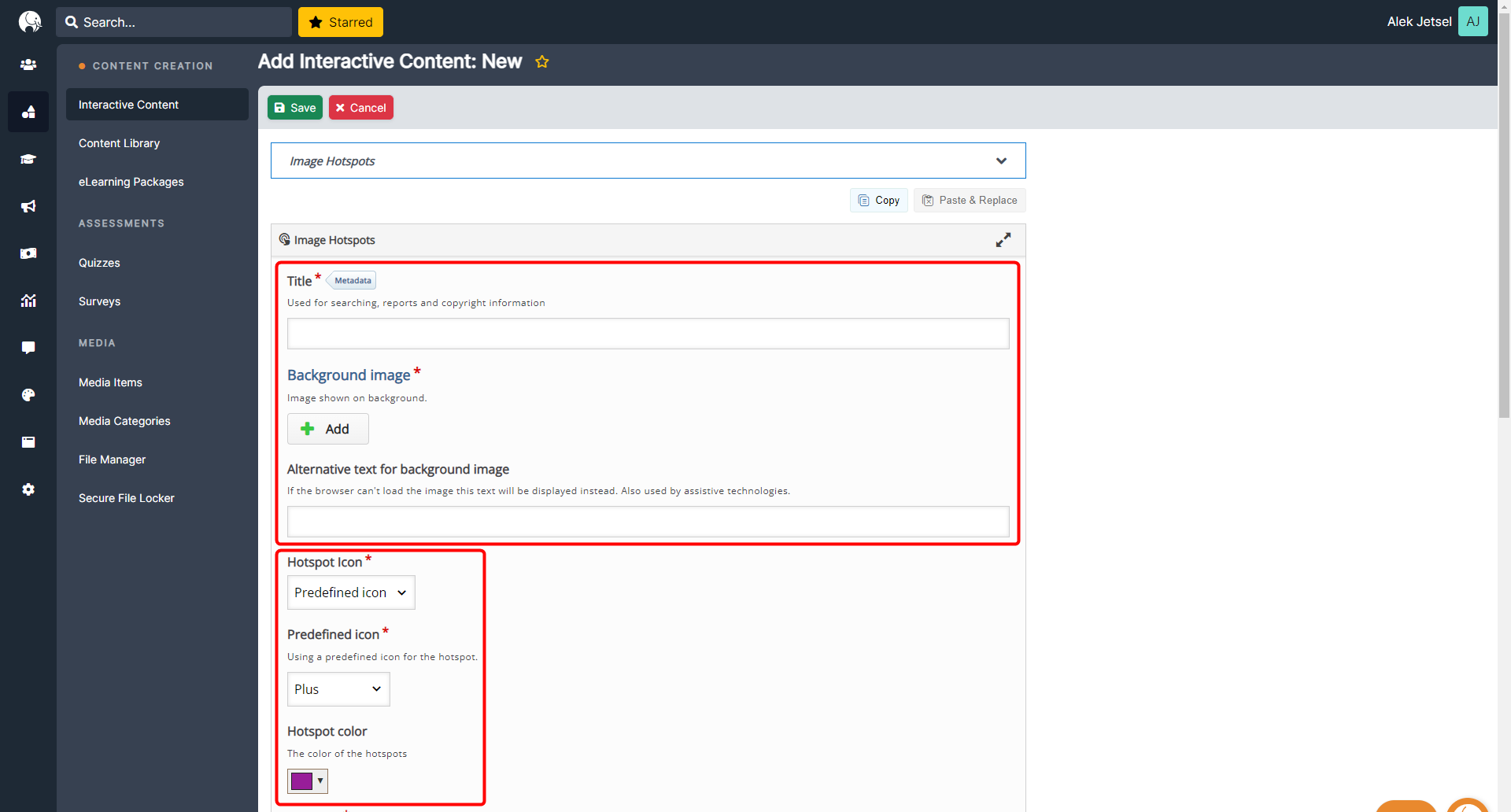 Under Hotspots, click on the thumbnail to place the first hotspot.
Designate if when the hotspot is clicked, it will cover the entire background or not.
Give the hotspot a header and choose the content that will show. Add additional content items if necessary.
Click Add Hotspot to insert additional hotspots.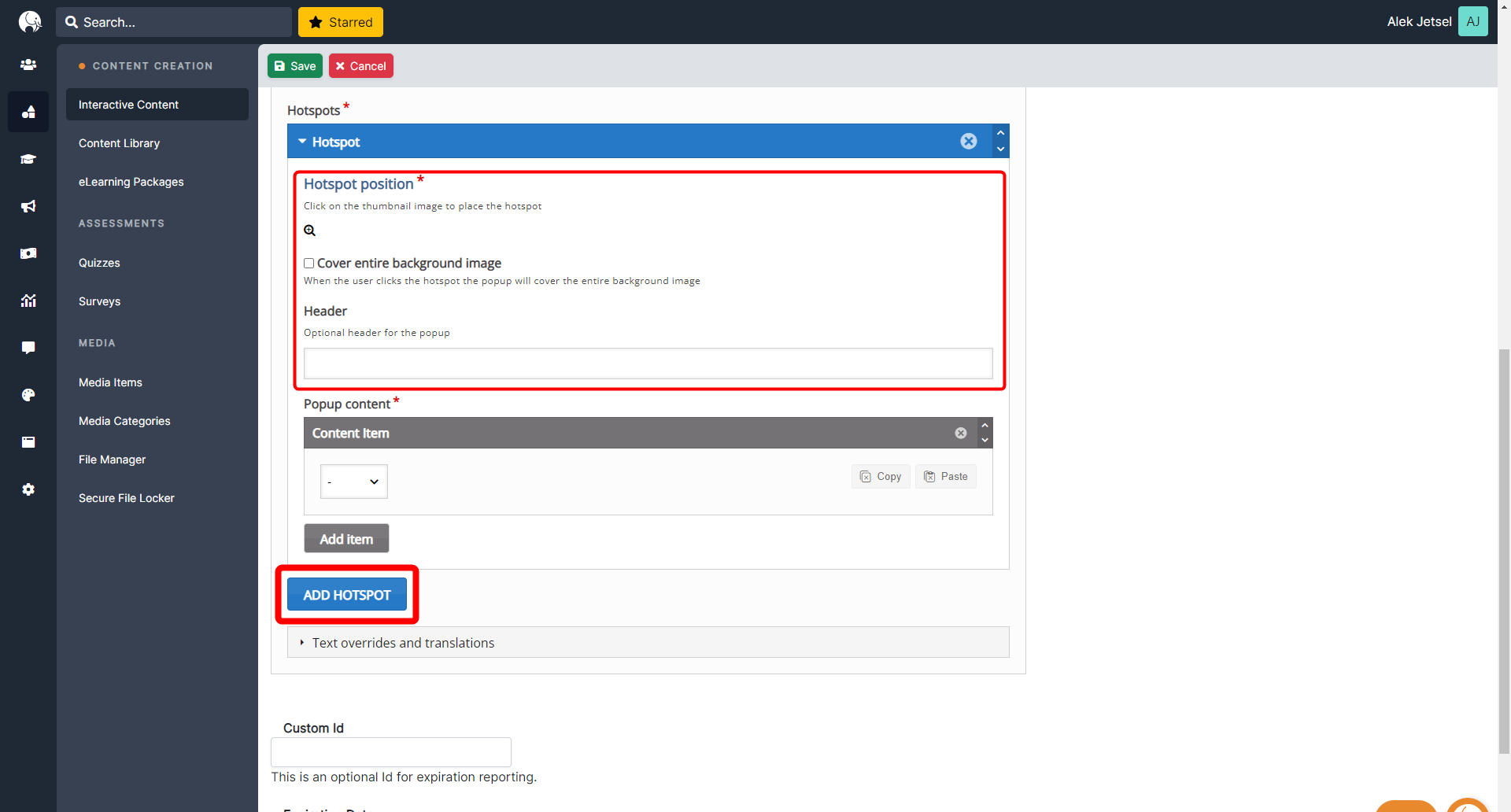 Click Save.