Click New within Interactive Content (Content Creation) > Select Image Juxtaposition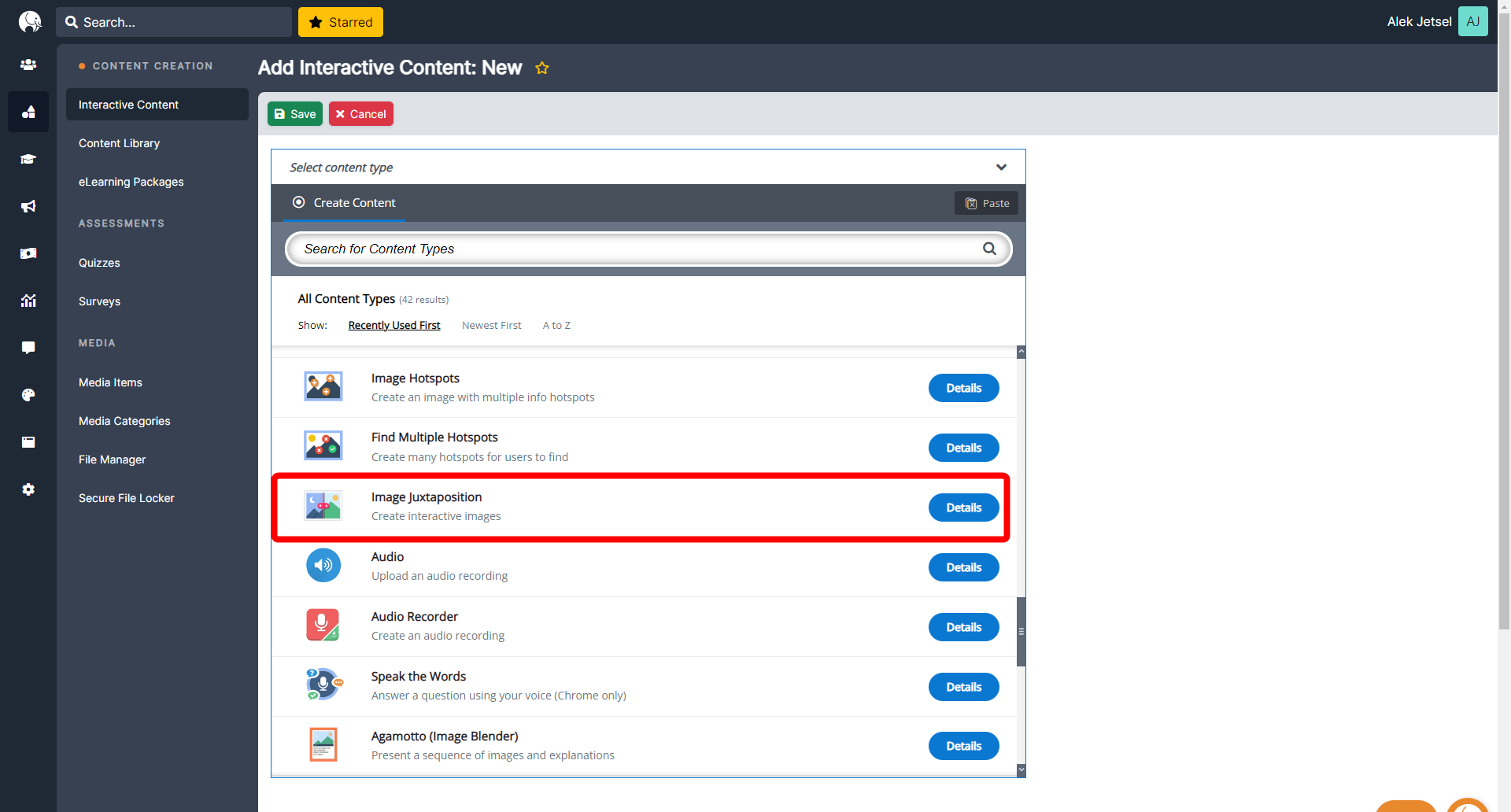 Give this content a Title and Heading. 
Click Add in the First Image and Second Image dropdowns to upload the two images that will be placed side-by-side with the slider. Add labels for each image if necessary. 
Images must be the same size for this activity to properly function.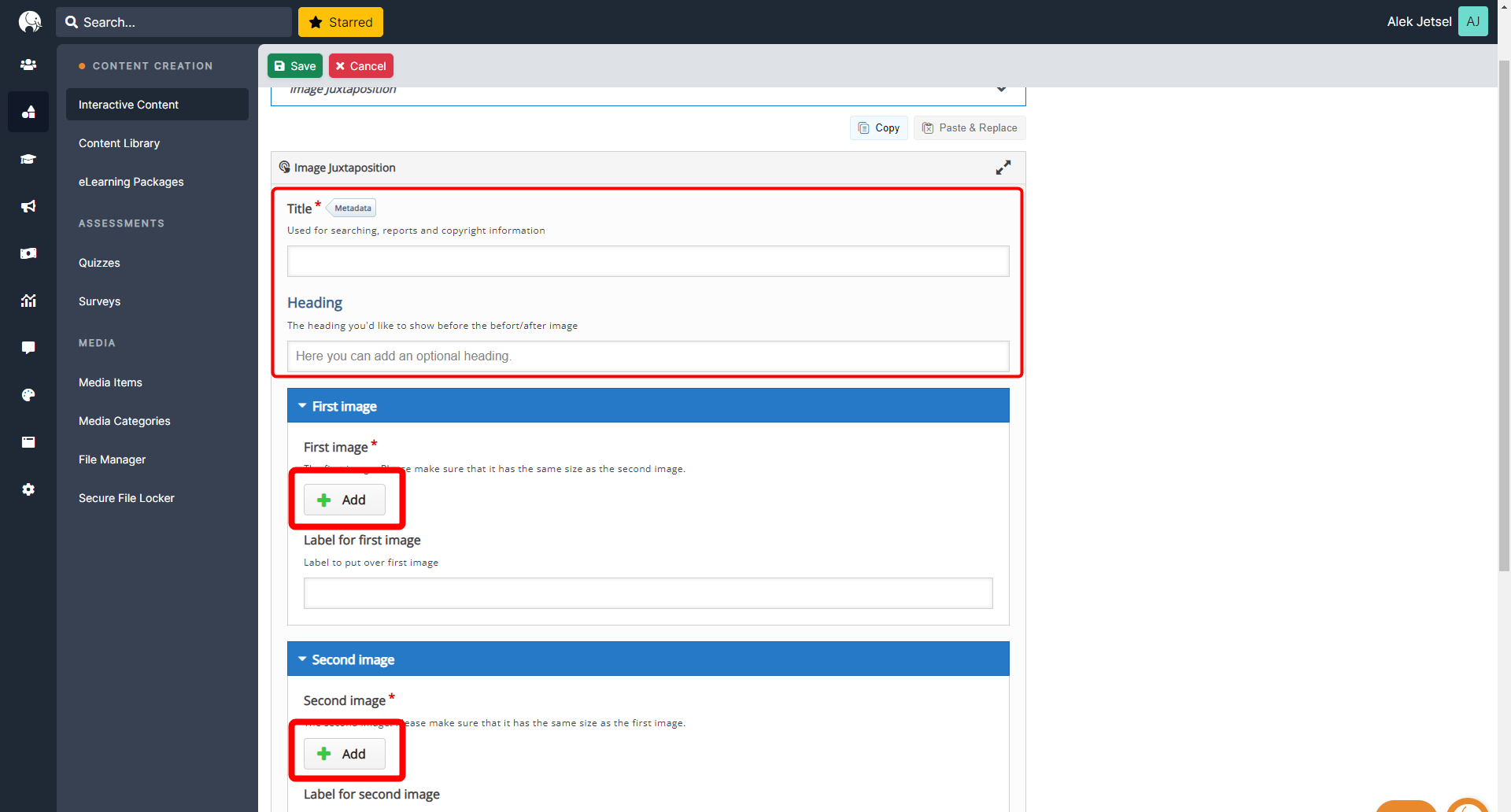 Click Save.