Click New within Interactive Content (Content Creation) > Select Find the Words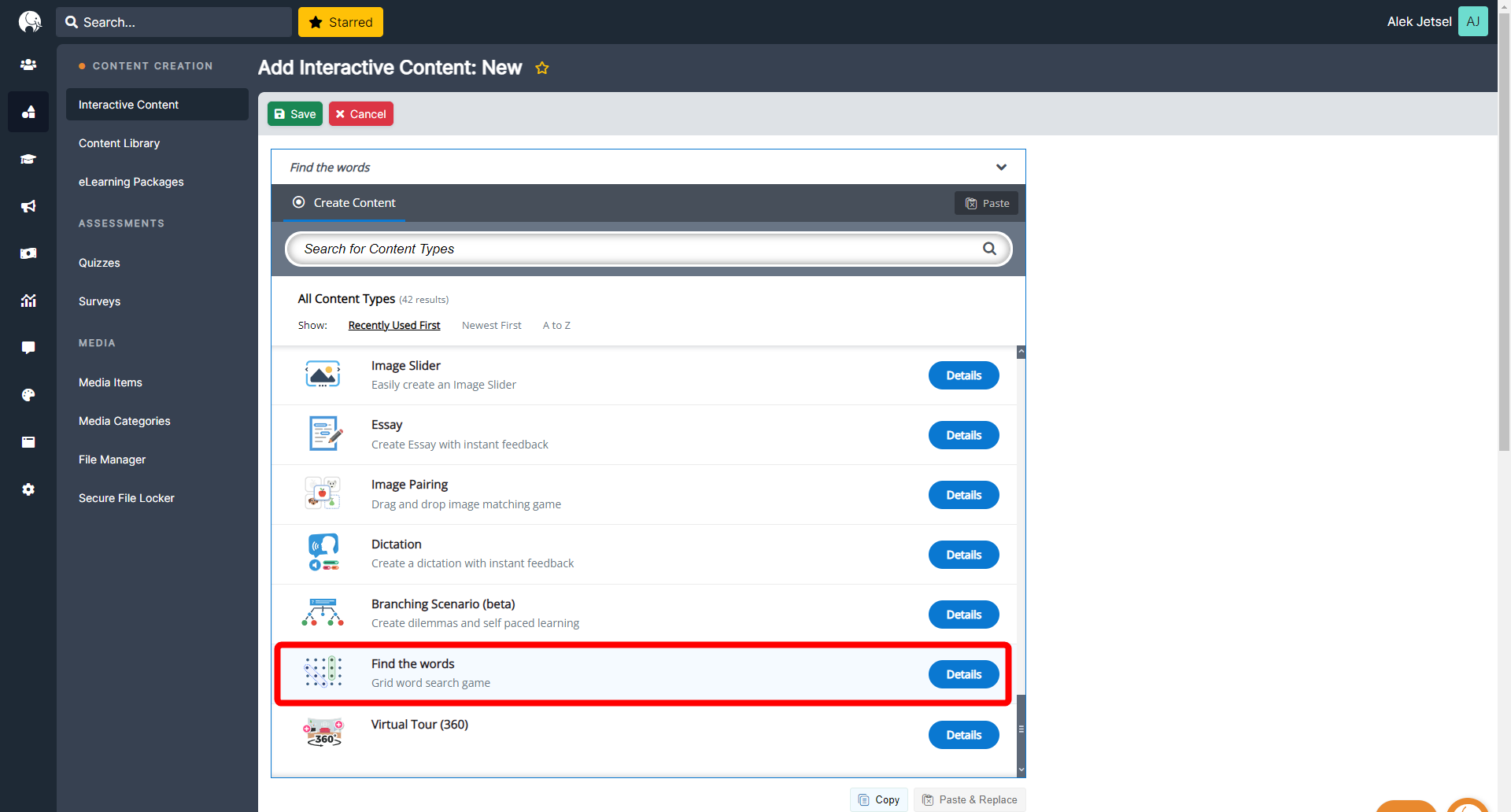 Give this puzzle a Title and Task description. Add the list of words to find, with each word separated by a comma.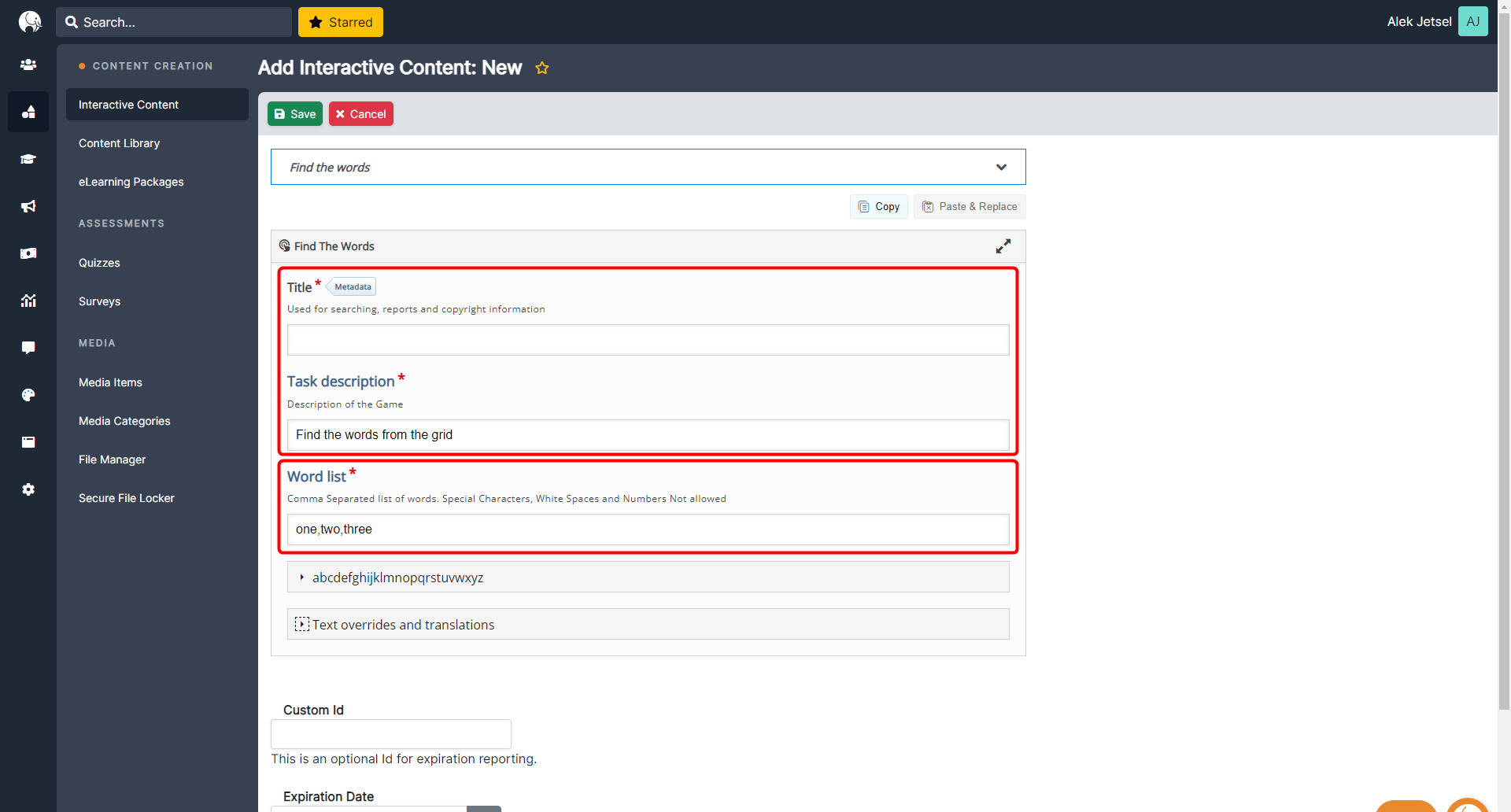 Under the letters tab, select the available Orientations.  Set which letters fill the blanks between your words, allow overlap, show vocabulary, enable show solution, and enable retries.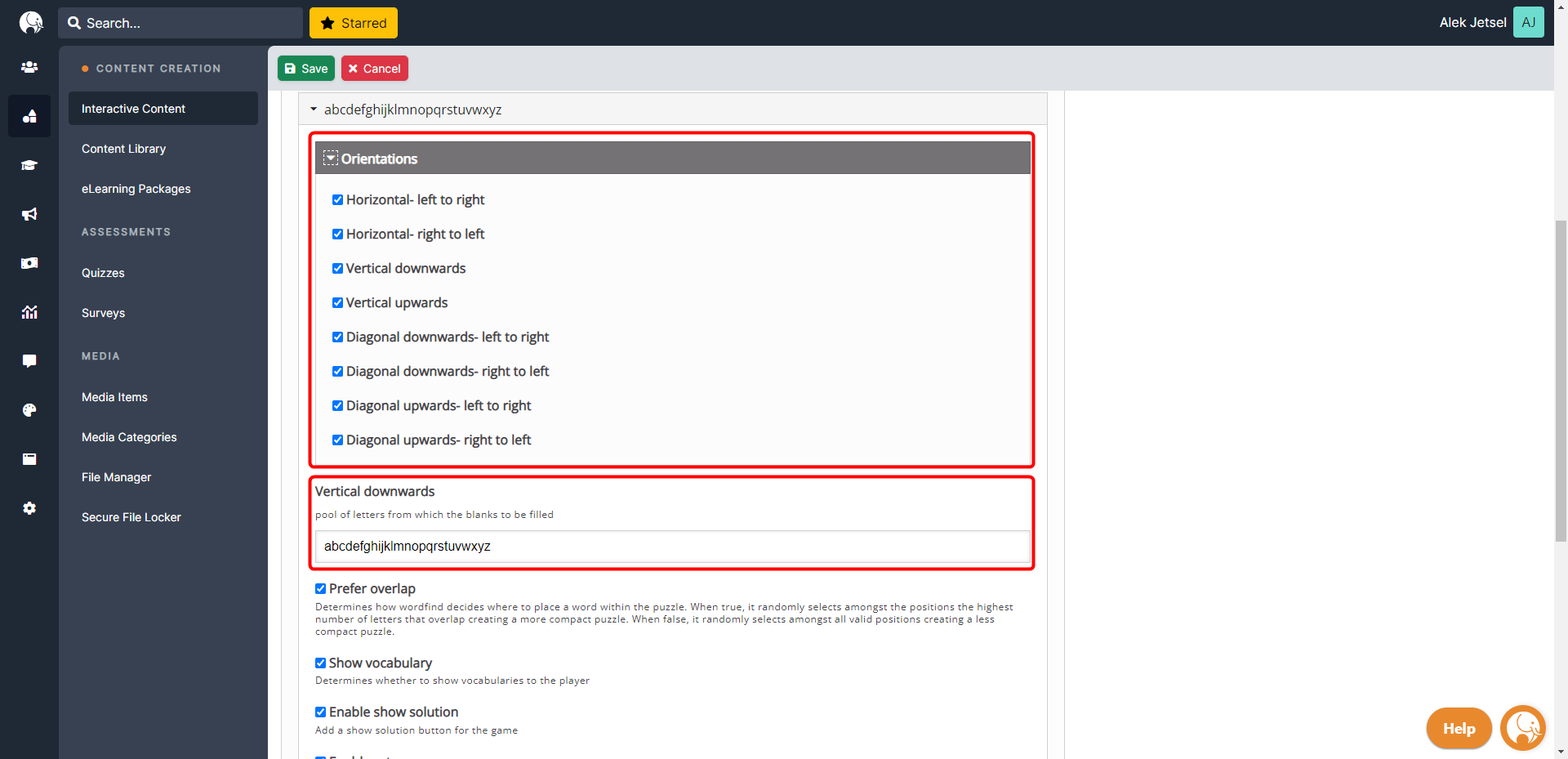 Click Save.