Click New within Interactive Content (Content Creation) > Select Chart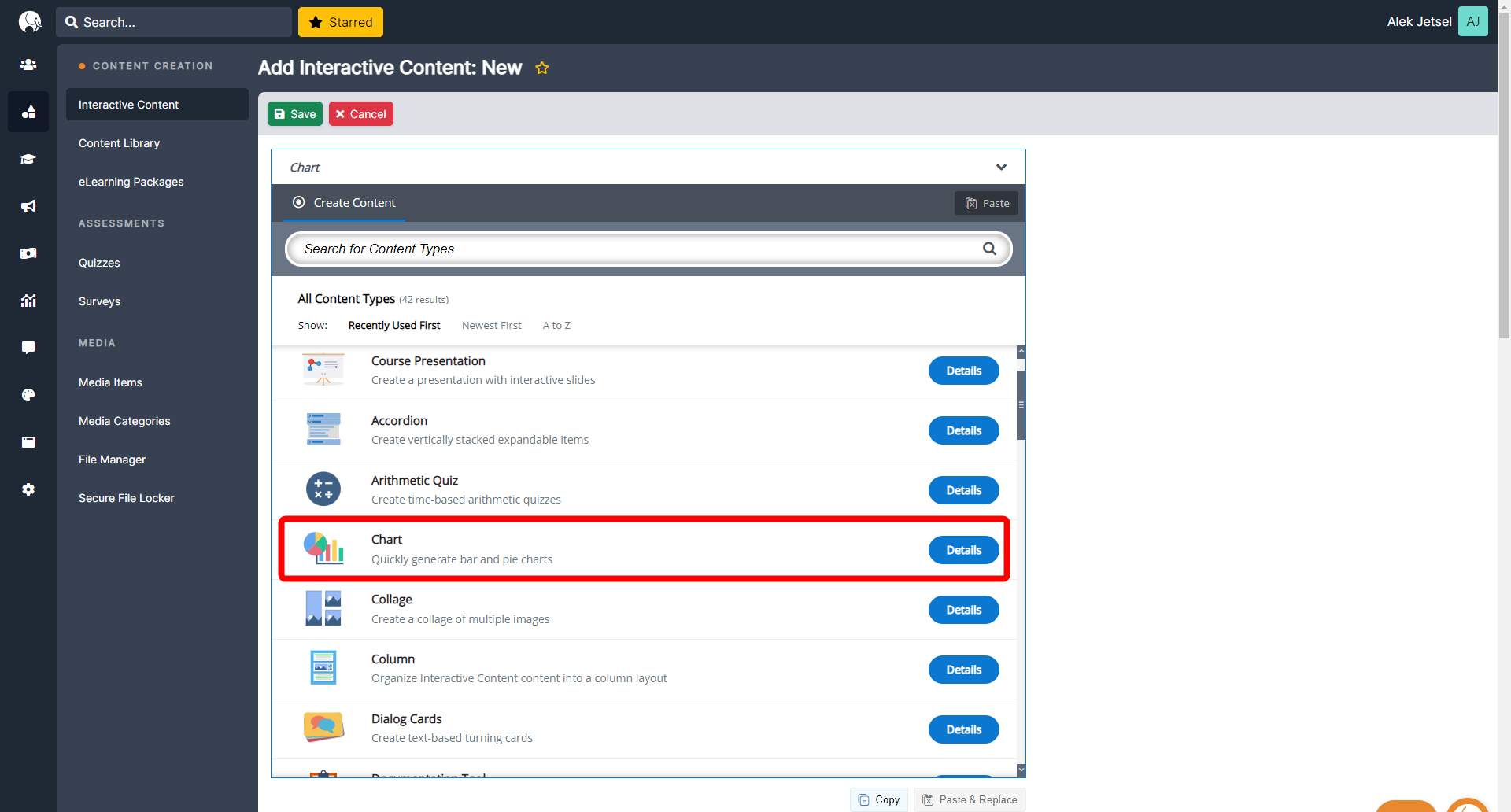 Give this chart a Title and select which Type of chart displays the data.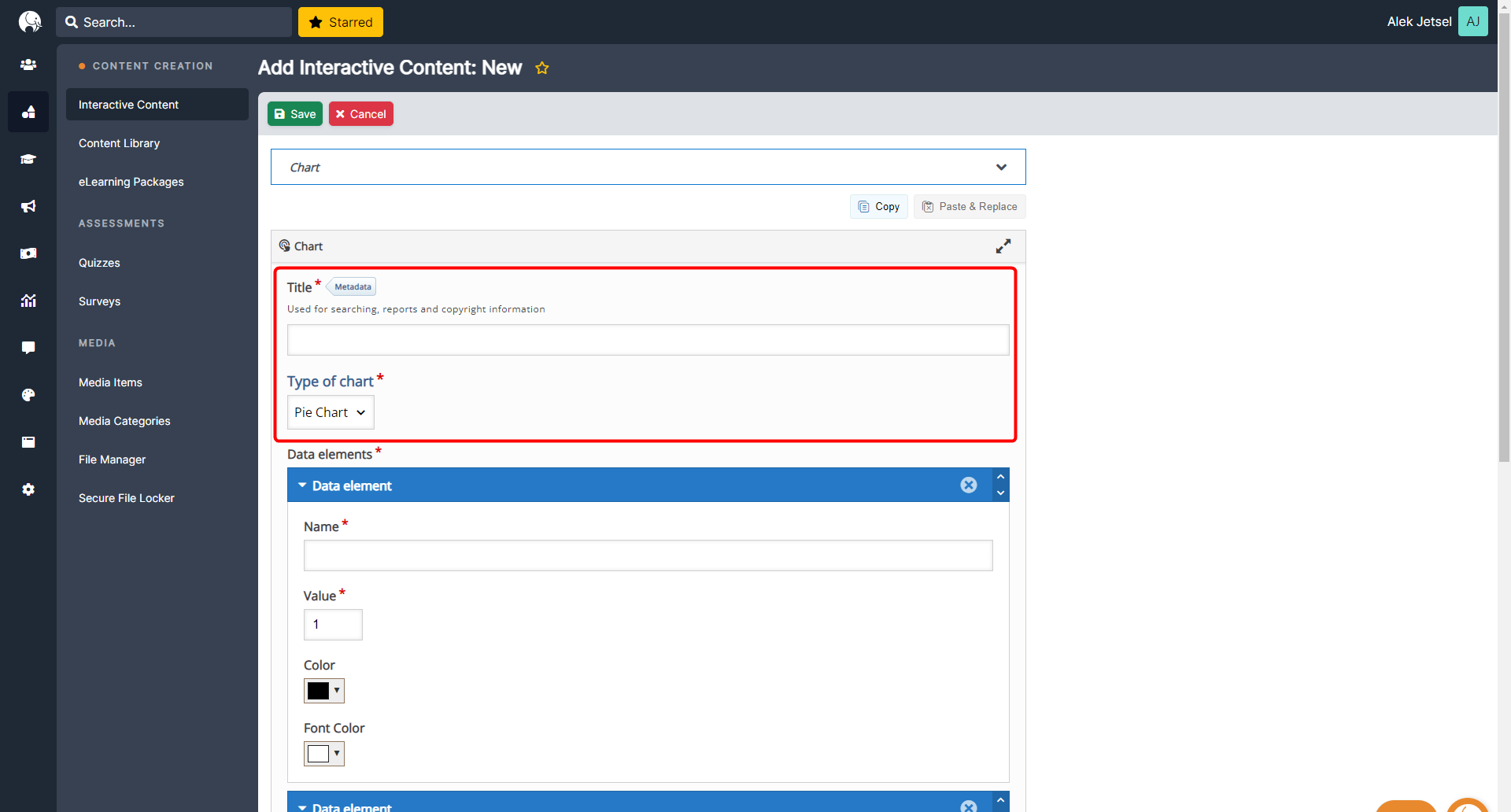 For each element of data that needs to be presented, give it a Name, Value, Color, and Font Color.
Click Add Option to include more data points.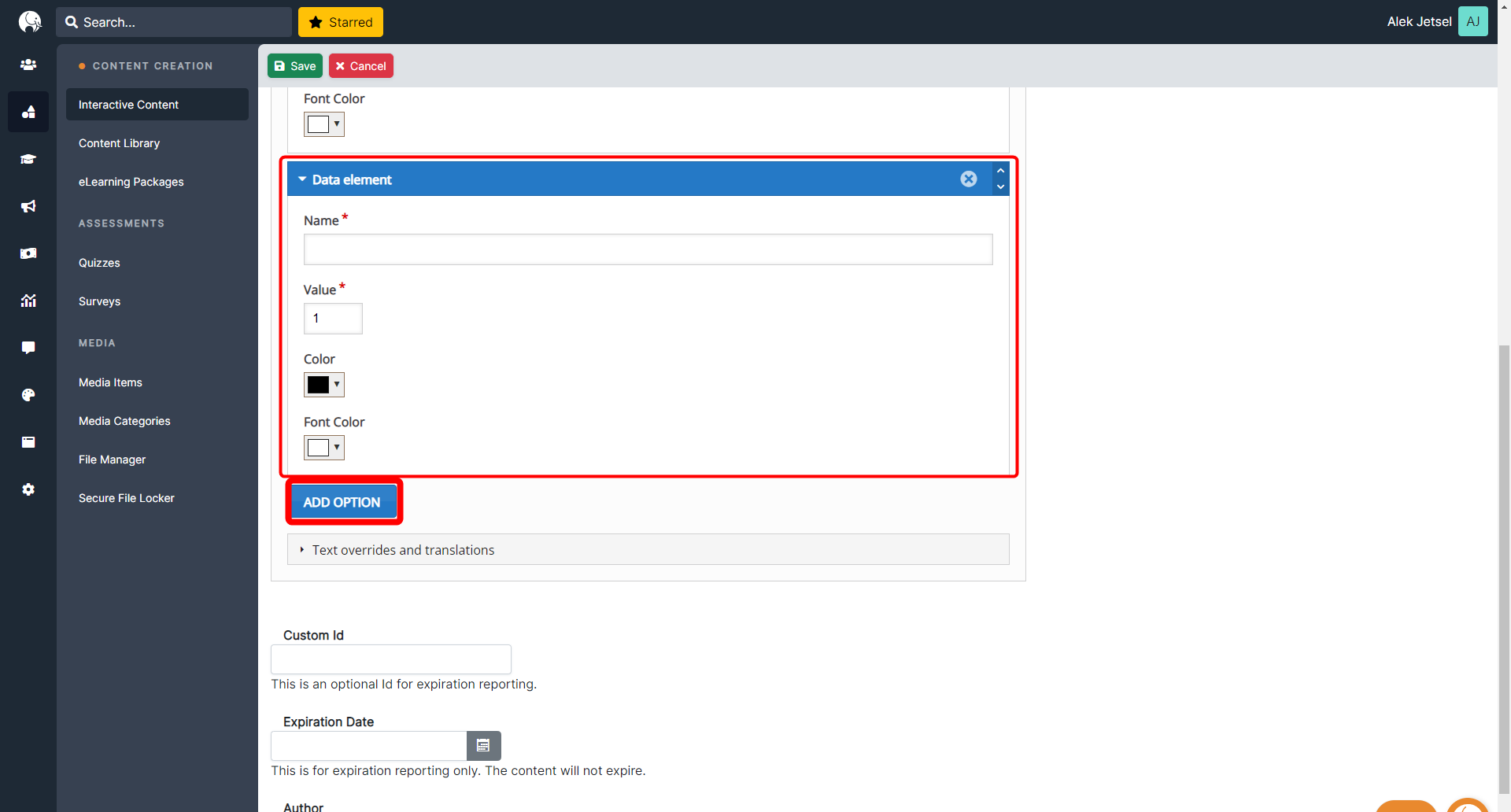 Click Save.